Fabric movie style recliners LS-813 is a classical design reclining sofa. But it is very popular and sales very well. It can also be used in the living rooms. No matter where you want to display, it is suitable with good and complete functions and good price.
When a few seats in a row, the storage can be added in the middle of the sofas. You can store the stuff such as remote or something else in it. Next to them are 2 cup holders for red wine or other beverages.
The reclining mechanism is optional by manual recline or power recline with easy and durable buttons.
Specification
Product name: fabric movie style recliners
Model NO.: LS-813
Application: Living room, home theater, home cinema, home movie theaters, commercial cinemas, VIP cinema rooms,multiplex cinemas and other entertainment center or lounges.
Upholstery: fabric, micro fiber leather, or genuine leather
Color: picture color, other color is also available
Recline mechanism: USB power reclining mechanism
Frame construction: Kiln- dried hardwood frame
Foam: high density foam
Cups: plastic cup
Warranty: 5 years
Options
Upholstery: optional by genuine leather, micro-fiber leather or fabric
microfiber leather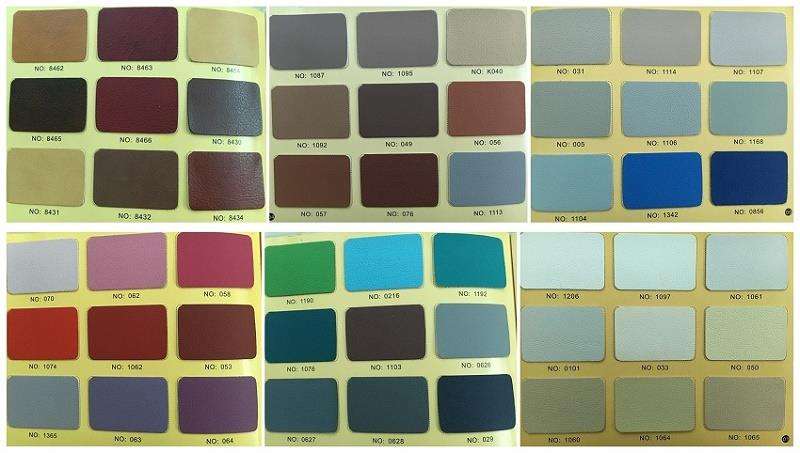 Color: optional by any color
Recline mechanism: optional by USB power reclining or manual reclining mechanism
Cups: Optional by plastic cups, stainless steel cup or functional cups with chilling or heating functions.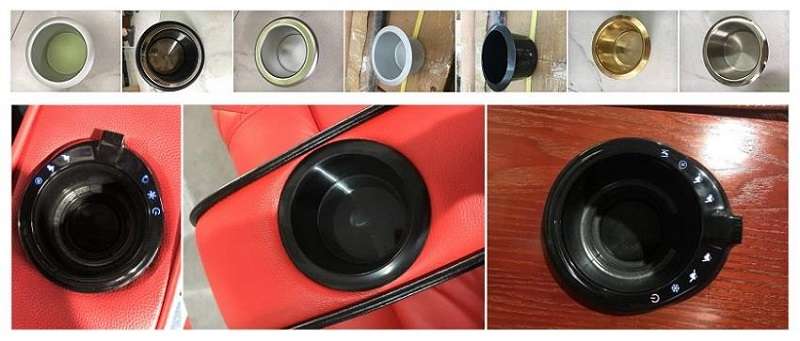 Payment terms
1.By T/T payment, 30% deposit and 70% balance payed after finishing production and before loading.
2. L/C at sight
Delivery: 15 working days
Packing
standards export package.
middle layer with polyester
7 layer carton boxes
all the package material are environmental
Loading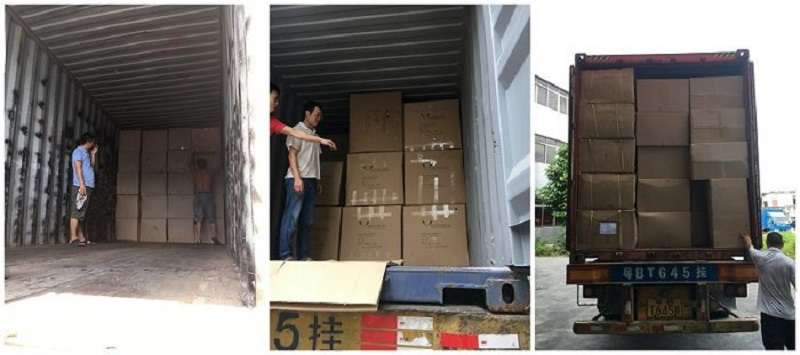 Production process
Firstly, we need to cut the wood, and then put nail on the wood to make the wooden frame. At the same time, we cut and sew the fabric or leather, preparing for the upholstery. Then we will display all the seating and check the quality and small details one by one, testing the function on e by one and then clean all the seating if necessary. Until then we can pack with PE in the middle and 7 layer carton boxes outer.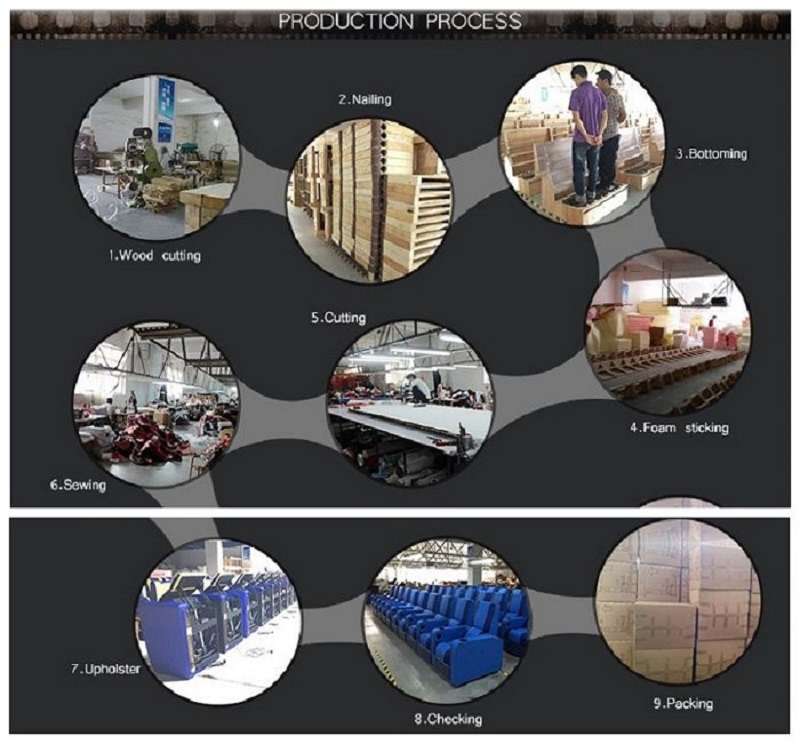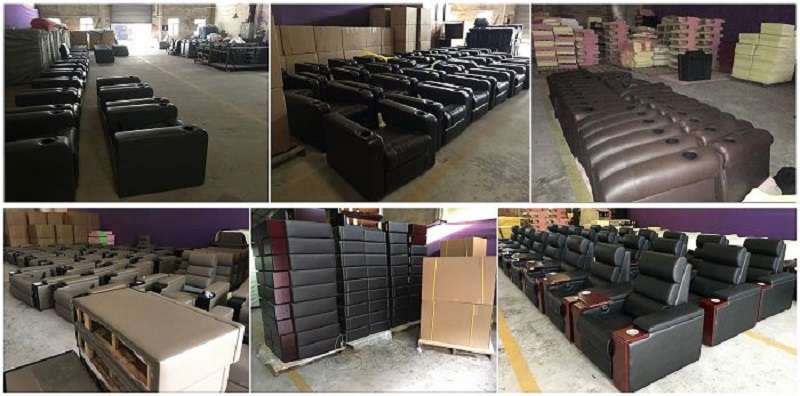 FAQ
Q1: Can we make adjustable headrest for this chair?
No. This model is not agailable. We have other models which is with adjustable headrest. We can show you. Plz contact us at info@lstheaterseating.com
Q2: Can we customized the carton box with customize marks?
Yes. But quantity should be 20 GP container or more
Q3: Can we make logo on the seating?
Sure. Logo, company name and number can be shown on the seating. Usually shown on the backrest.
They are 2 ways. You can choose printing or embroidery. Embroidery is suggested.
Q4: Can we get free sample?
It depends on. We can negotiate.
Q5: How many seats can be loaded in a 20 GP and 40 HQ container?
40 seats can be loaded in a 20 GP container
110 seats can be loaded in a 40 HQ container.
Q6: What is the dimension of the cinema sofa?
The dimension is standard and can also customized according to your requests.
Q7: How about the layout?
Here are are some our our most popular layout. If you want a different layout. Not a problem, plz contact us freely at the number +86 18566873865.
SEND US INQUIRY