Movie theater loveseat is one of an important theater seating in movie theaters. Linsen Seating offers diverse loveseat theater seating types for home cinema and commercial movie theaters. These comfortable and stylish seating options offer a cozy and intimate experience for couples or close friends who want to enjoy their favorite movies or TV shows in comfort.
What is theater loveseat
A theater loveseat is a a type of seating typically used in home theater or media rooms. It is a kind of seating for 2 people but there are no middle arm in between. As the name suggests, it is essentially a loveseat, but as a kind of home theater furniture, it is with additional features of home theater seating to make it perfect as a home theater setting. Nowadays, theater loveseat is usually with two reclining seats that houses cup holders and storage compartments. This allows moviegoers to enjoy their favorite beverages and snacks while watching their favorite films, without having to get up from their seats.
Theater style loveseat types
From the functions, you can have fixed loveseat without functions or theater loveseat recliner with different amazing functions.
From the appearance, you can choose cinema loveseat with or without arms in the middle. If it is with arm, usually the arm is lifting or removable. Some peopole sometimes want a loveseat but sometimes they don't want it. So Linsen Seating offer both types and let you can have both loveseat theater seating.
And from the applications, there are home theater loveseat and movie theater loveseat for commercial movie cinema rooms.
Why loveseat couch for home theater?
1. Loveseat Has More Comforts
There is nothing happier to sit together with the love of your life or your besties and watch a fantacy movies. And theater style loveseat offers more itimacy for you and your love. It can provide more space for the people who sits on them, especially for the women who wear skirts. It is more comfortable. For lover who sit on the loveseat couch, it is also more immersive and sweety.
2. Cinema Loveseat Help Save More Space
If you don't have enough space for a standard 3 seat theater seating or 4 seat theater seating with all middle arms in between, than you can choose a row with loveseat. A row with one set of loveseat usually save about 13 – 30cm. This is a very good solution when you need enough number of chairs but without suffcient space.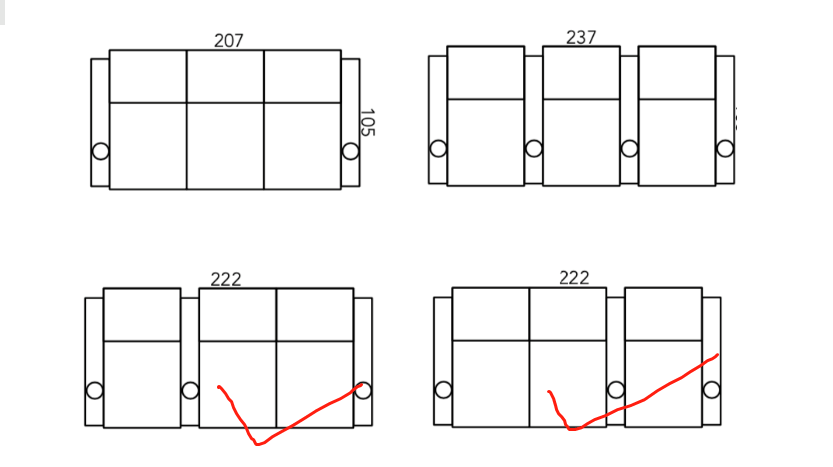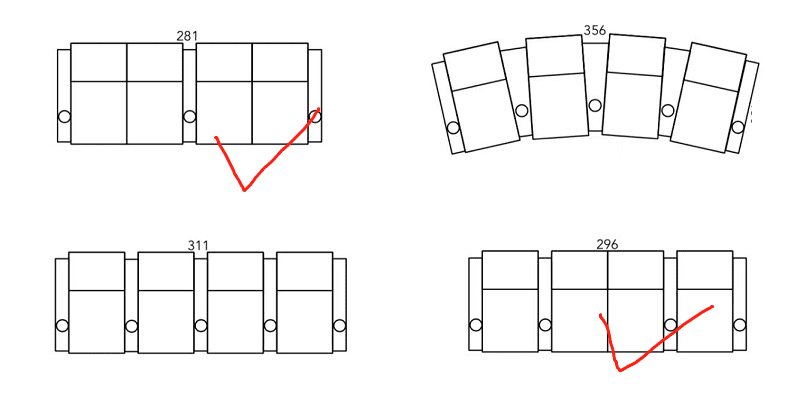 3. It Adds Value To A Home
Home theater with loveseats is a fashion now. It is a fantastic addition to any home entertainment space.They are popular in in high-end homes and can be a selling point for those looking to market their property to potential buyers.
home theater seating loveseat recliner features
1. Electric recline
Home loveseat theater chairs is usually a power recliner for the sake of comforts. So if you are looking for loveseat for home theaters, it's better to make them in power recliners or power headrest recliner.
2. removable arms
Space is limited for in a house. So it is hard to have both loveseat and standard layout chairs at the same time. But sometimes, you may need a arm in the middle to avoid some embrassments. Then you can insert a removable arm between the 2 seats. But sometimes you may not need an arm in between to bring a different feeling. Then removable arms if a very good option for you to solve this problem.
3. storage
Storage is a good function for loveseat for home cinema. It is a good place to collect your remote control, charging or snacks.
There are many other features like cup holders, built in speakers,USB charging ports, and adjustable headrests etc.
loveseat theater seating- Gorgeous Colors
Theater style loveseat has different colors for options. White, black, red, orange, yellow, green, blue, purple and all kinds of colors are available. The colorful visual effect bring people wonderful enjoyment and meet diverse home decorations. Home cinema loveseats is kind of home theater seating. So it may be with all the functions that home theater chairs have. For example loveseat recliners with cooling functions, with tray table or with tablet holders etc.
Leather power Reclining Loveseat for home cinema room
Reclining loveseat for home cinema room is developed based on the single home cinema chairs. So it have all the features that home theater recliners have. It offers more comforts and more enjoyments for your movie experience. Feature options.
Power recline
Cooling cup holder, stainless steel cup holder or aluminum cup holder
Motorized headrest for some designs
Tray table
Tablet holder
Wine glass holder
Heating function
LED lighting
The most popular and best sale movie loveseat is Motorized Reclining loveseat sofa. It is a kind of home theater sofa seating with lifting middle arms. So when you are using it, you can take it as a normal standard home theater sofa but also a hidden media loveseat. It is also fit in the commercial screen rooms.
Considering the hygiene of the home theater furniture, we think leather theater loveseat will be more suitable for your home cinema or living room space. Because it maybe spoiled and contaminated by your children with beverages or snacks. Leather loveseat is easier to clean than fabric movie theater loveseat. It is also water proof so it will be more durable. Which design loveseats would you prefer?
They offer comfort, convenience, and style, creating a more intimate and enjoyable movie-watching experience for couples or close friends. With a variety of sizes, styles, and features to choose from, theater loveseats can be customized to fit any home theater space and add value to a home.
Development of Loveseat theater seating
Loveseats for cinema is a kind of cinema seating that hold 2 persons close to each other in the movie theaters by removing middle arm in the middle. It is developed based on the household loveseat originating from the 17th century. Cinema loveseat is a two-seater sofa for the moviegoers.
Traditional commercial cinema loveseat is ususally fixed fabric loveseat.There are no middle arms. The most features of them are the cup holder in the arm and the wall panel to provide pravites for the audience.
After some time developing, loveseat is more and more comfortable. People also require them at home theaters. Loveseat with lifting or removable middle arms is more and more popular. Besides, loveseat for home theater also develop into recliner chairs or reclining movie theater beds for 2 people. It is automative now.