Description Of Folding Theater Seats LS-651
The theater chairs color is dark blue.
The finishing material is fabric, you can also choose to make with leather for easier cleaning.
The frame is a cold-rolled steel frame with a warranty of 8 years.
The foam is soft cold-molded foam.
The overall warranty is 5 years.
Cinema Theater Chair Dimension
| | | |
| --- | --- | --- |
| Center distance | 570mm | 22.5" |
| Overall height | 1020mm | 40" |
| Overall depth with table open | 890mm | 35" |
| Seat cushion height | 440mm | 17.3" |
| Armrests height | 615mm | 24.2" |
| Minimum row space | 950mm | 37.4" |
This theater case is from one of our customers who buy cinema theater chairs from us. It is a small theater room with a capacity of 54 people. The theater chairs is 9 seats connected in a row. There are 5 rows in total. The total width of each row is 5.21m. The distance between each row is 0.9m. It is a compact but very comfortable small theater.
Of course, if you don't want to make the blue theater chairs in 9 seats a row, you can make it 5, 6 or 12 chairs in a row. The decision is up to you and we suggest you make it based on your theater room. It will also be better to make it 5 or more than 5 seats in a row to save the theater chair cost. Because we know the chairs share the middle arm between them and if the row is less than 5 chairs, a few chairs share the cost for a middle arm, this will increase the production cost. For example. There are 2 rows of theater chairs. One row is 4 movie chairs in a row and another is 12 chairs in a row. If the chair cost is 58 dollars per seat
the row of 4:
There are 5 arms, one more arm cost should be beard by the 4 chairs.
The row of 12:
There are 13 arms. one more arm cost should be beard by the 12 chairs.
If the cost of the theater chair arm is 20 dollars.
Then the unit theater chair price for the row of 4 will be 58+5=63 dollars per seat.
The unit movie theater chair price for the row of 12 will be 58+2=63 dollars per seat.
Also this will save more space for your theater to increase the capacity of the movie theater.
Theater Chair Accessories
The theater chair accessories including metal leg frame, fabric or leather upholstery, arms with cup holder, plastic covers for seat and backrest, high-density foam, seat number plates and row number plates etc.
Upholstery
You can choose to use linen fabric or velvet fabric or leather for the upholstery.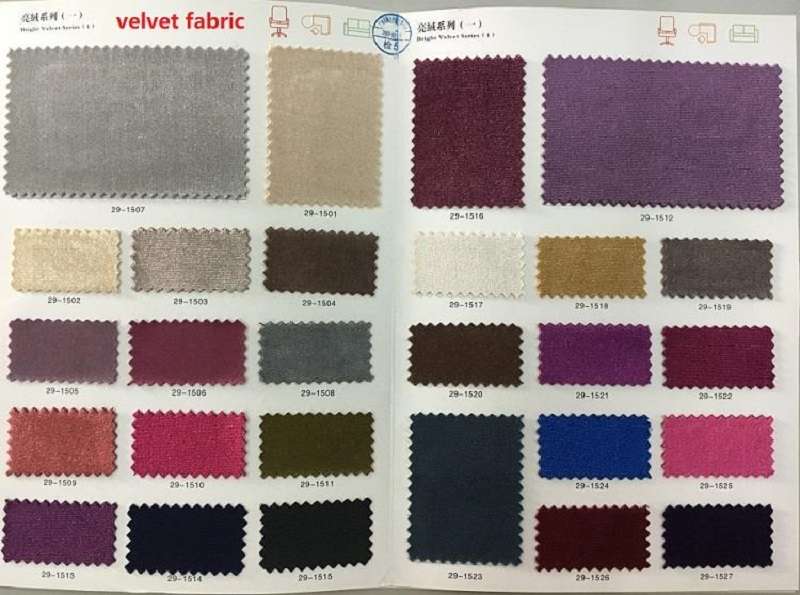 Why We Are A Good Movie Theater Chair Manufacturer?
1. We have been here specializing in movie theater chairs for more than 14 years with experienced staff here and fine workmanship.
2. We offer a diverse range of cinema seating products with reclining chairs and non-reclining theater chairs.
3. We offer free help even before you make the order like making the cad layout.
4. We make the order products only after you confirm the sample we made especially for you and according to your exact requirements.
5. We pack the movie theater chair with good carton boxes to protect the products from damages.
6. We offer easy installation instructions for mounting.
7. We provide after-sale services even after a few years.
Other Similar Products
SEND US INQUIRY