LS-800B is a home theater power recliner sofa with cup holder and USB. It is designed to provide optimal comfort and support with the added convenience of adjustable seating positions. It is very enjoyable to sit in such a plush and comfortable sofa for watching TV, reading a book, or taking a nap after a long day.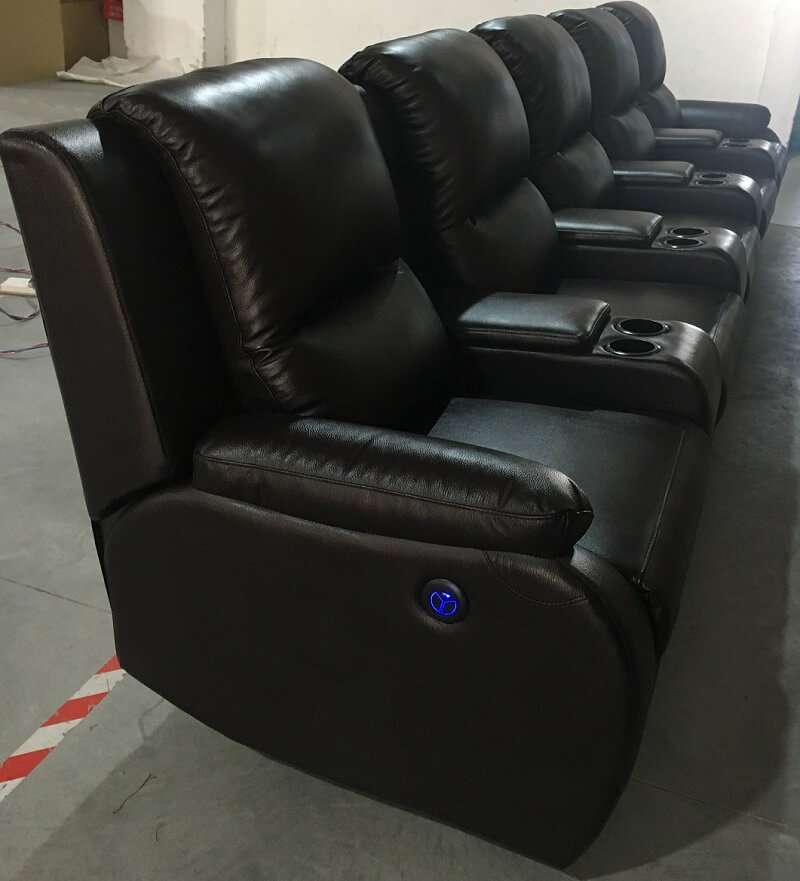 Brief Introduction
Color: Brown
Upholstery: Real leather
Weight: 53.5 KGS
Recline: power recline
USB Port: Yes
Tray Table: Available
Warranty: 10 years
MOQ: 2 seats
Payment: by T/T
Shipping: By sea freight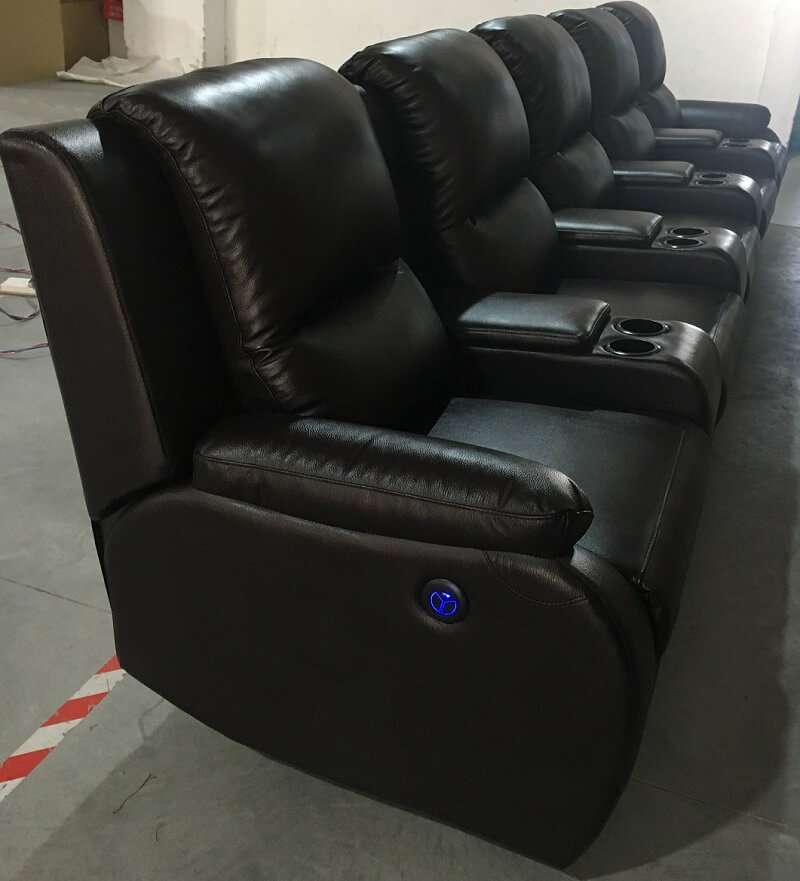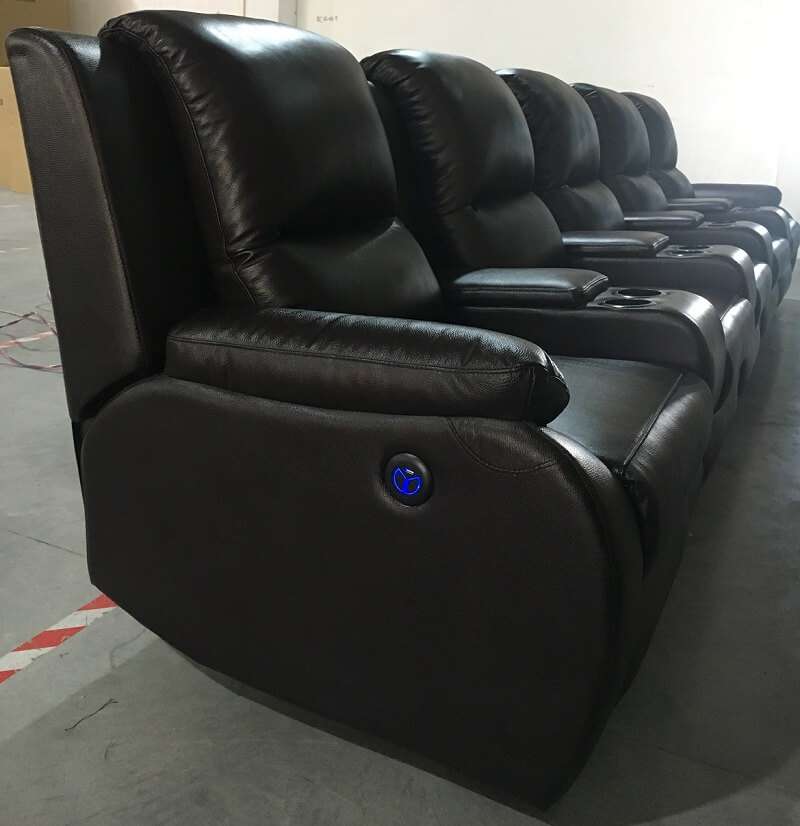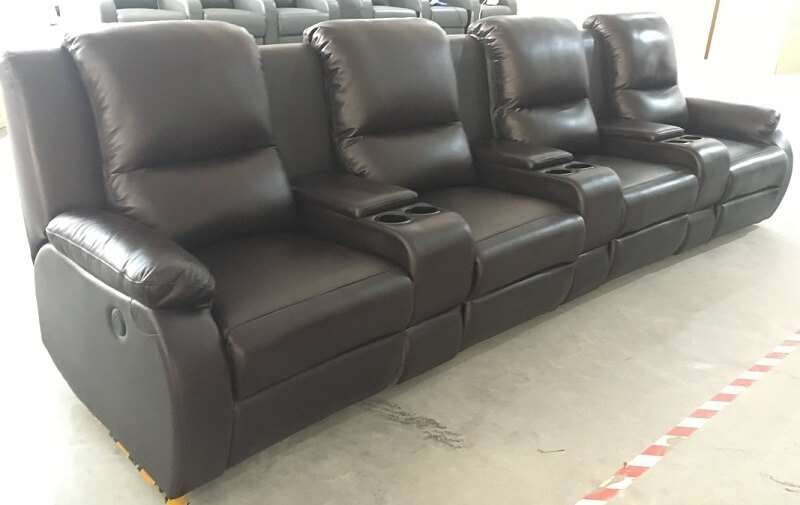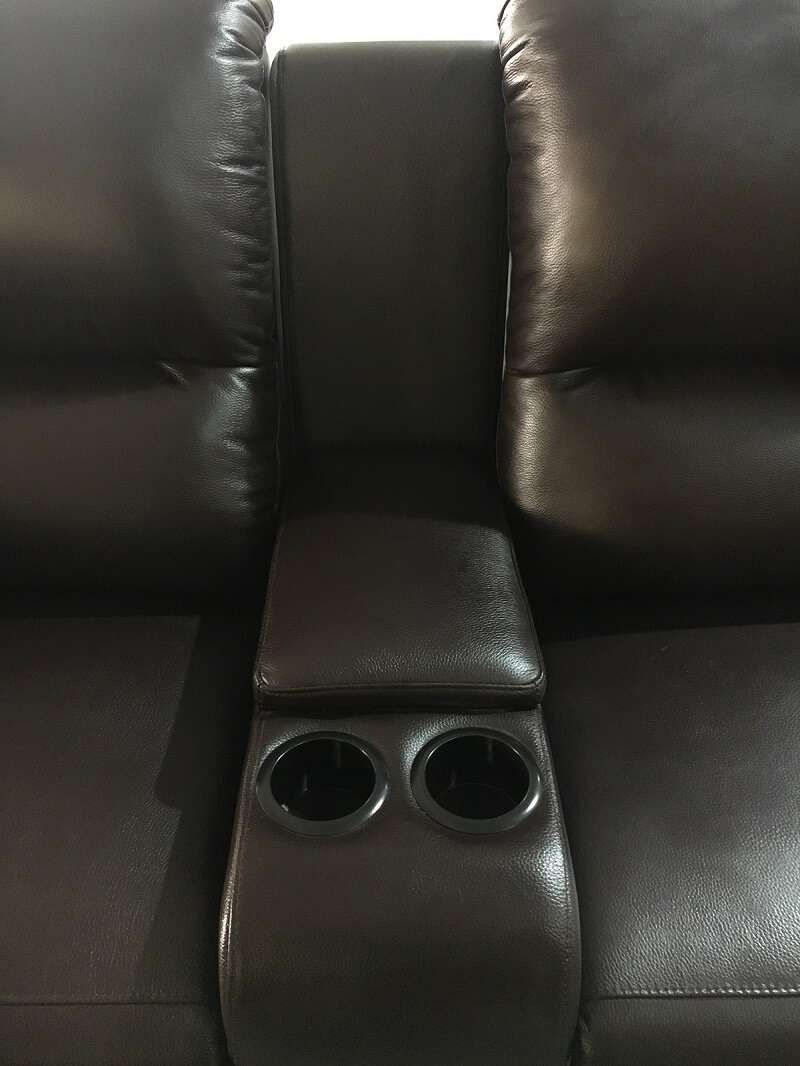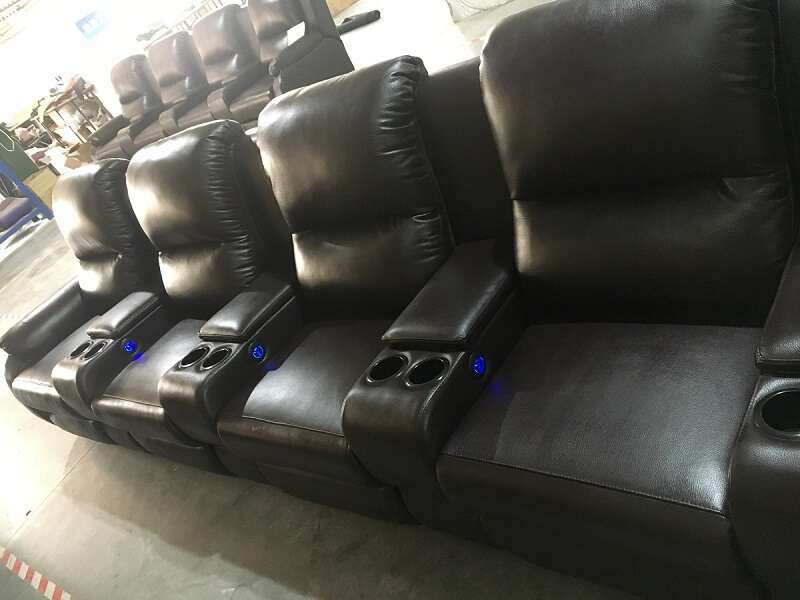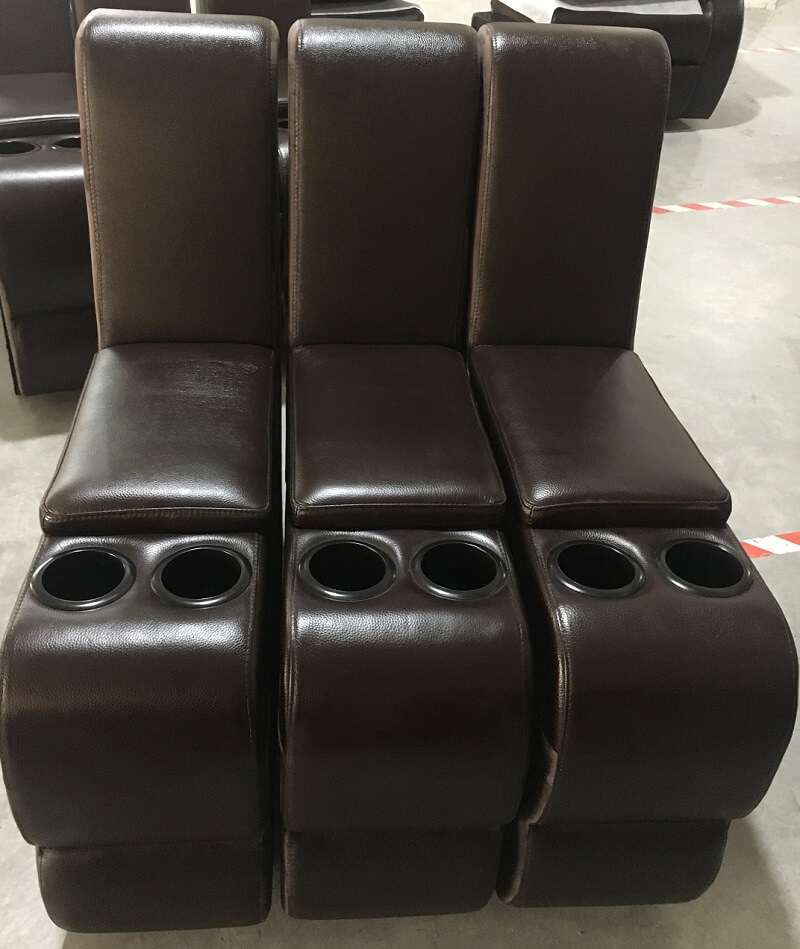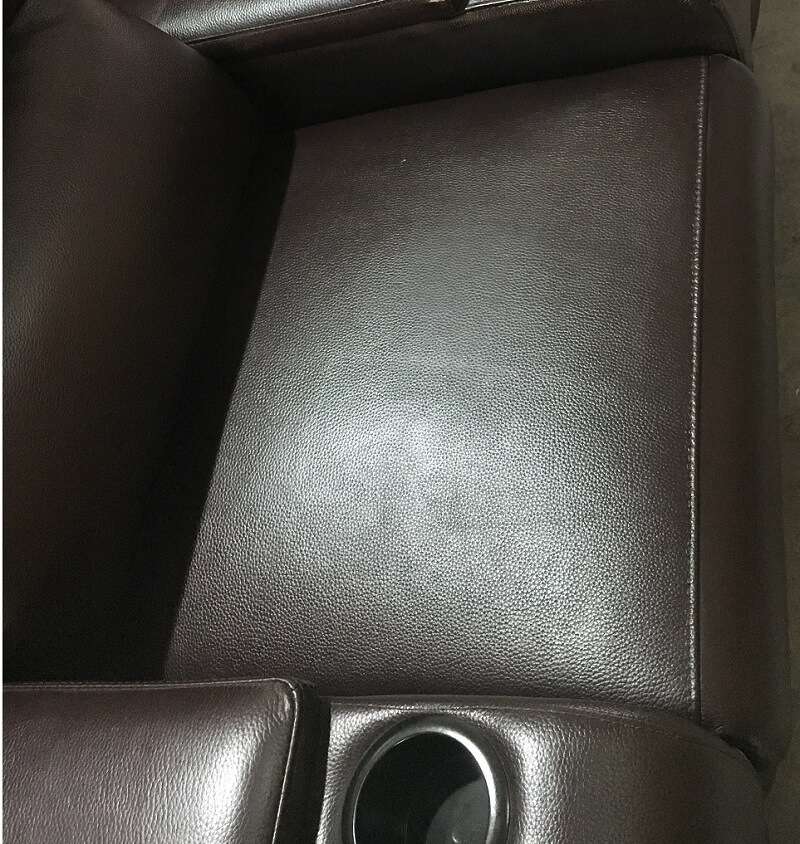 Features
1. Built-in cup holder
Cup holder is a safe spot for your drink while you relax. It keeps your beverage within easy reach, so you can enjoy your favorite refreshments without the risk of spills or having to set them on a side table that may be out of reach in a fully reclined position. Whether it's a hot cup of coffee in the morning or a refreshing glass of iced tea in the afternoon, the cup holder ensures you can enjoy your drink hassle-free.
2. USB port
USB port is almost a must for home theater power recliner chairs. It allows you to keep your mobile devices powered up without having to move from your seat. Simply plug in your device and continue enjoying your relaxation time while it charges. Whether you're streaming your favorite shows, browsing the internet, or catching up on emails, having a USB port within arm's reach provides the ultimate convenience.
3. Big middle console unit between seats
The big console unit in the middle makes it very comfortable for arms. And you can put your snacks, books, mobile phone or other things on it.
In conclusion, LS-800B is a very comfortable brown leather theater recliner for enjoying movies, sports, or gaming in the comfort of your own home, creating a dedicated entertainment space that replicates the cinematic experience is a dream come true.
Drop us a message by the inquiry form below.
Send Us Inquiry
Other leather recliner sofa with cup holders