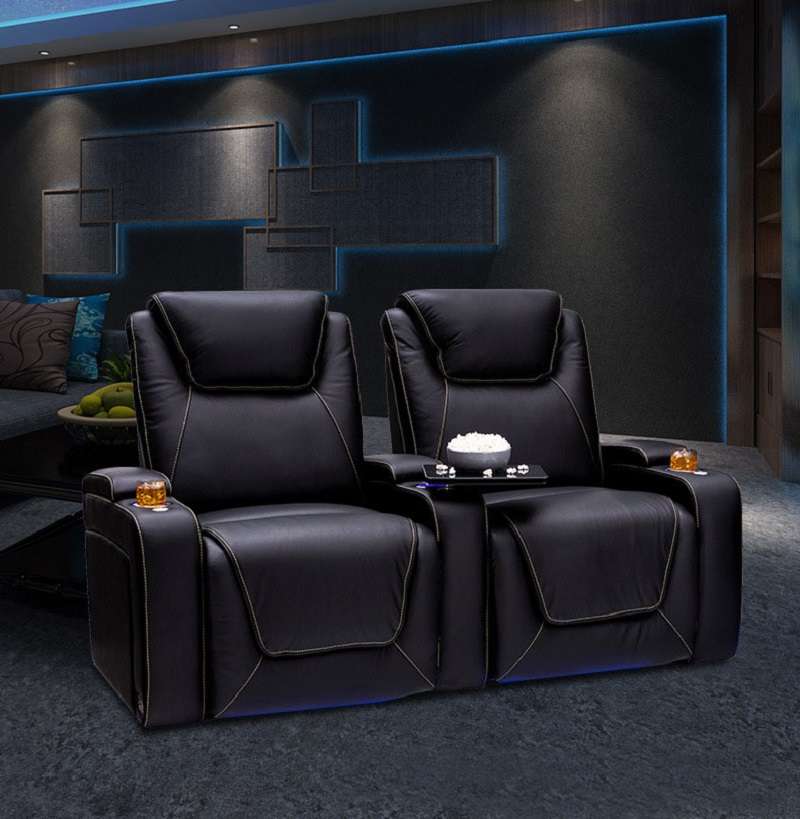 Brief Introduction
Color: Black
Finishing: Top grain cow leather
Recliner: Electric recline
USB port: Yes
Tray table: Yes
Cooling cup holder: Yes
LED footrest light: Yes
Massage: Yes
Tablet holder: Yes
Storage: Yes
Power headrest recliner LS-886 is a luxurious home theater seating with all latest new functions included. It totally changes the traditional way of watching movies, making the way of seeing films step into a new age. The black cow leather finishing matching with yellow stitching makes its appearance elegant and delicated. I can not help falling in love it at the very first sight when I see its born. Why? There are a few reasons.
1. Recliner home theater seating LS-886 is very comfortable
When we develop the design, we did a lot of tests, combining many customers' feedback about seating feeling to make it the most confortable seating based on our 15 years experience in this line of business. The electric recliner chair is made of different kinds of high density foam matched together. It can rebound very well after you standing up.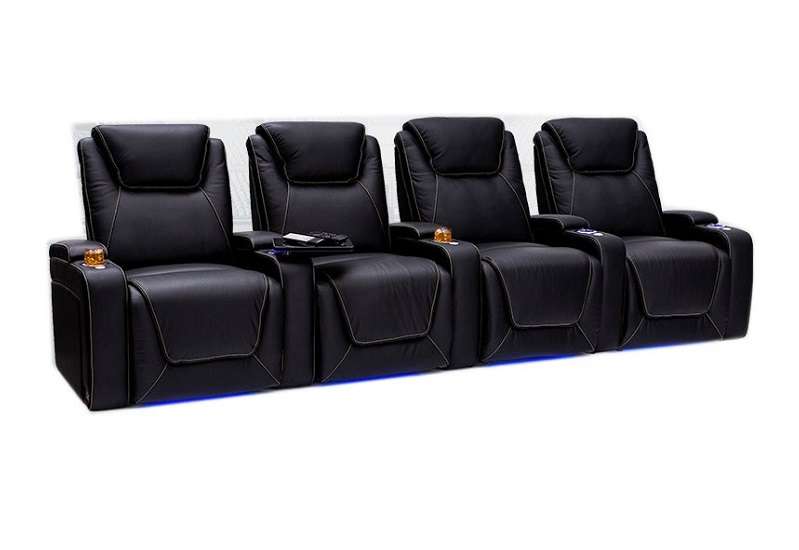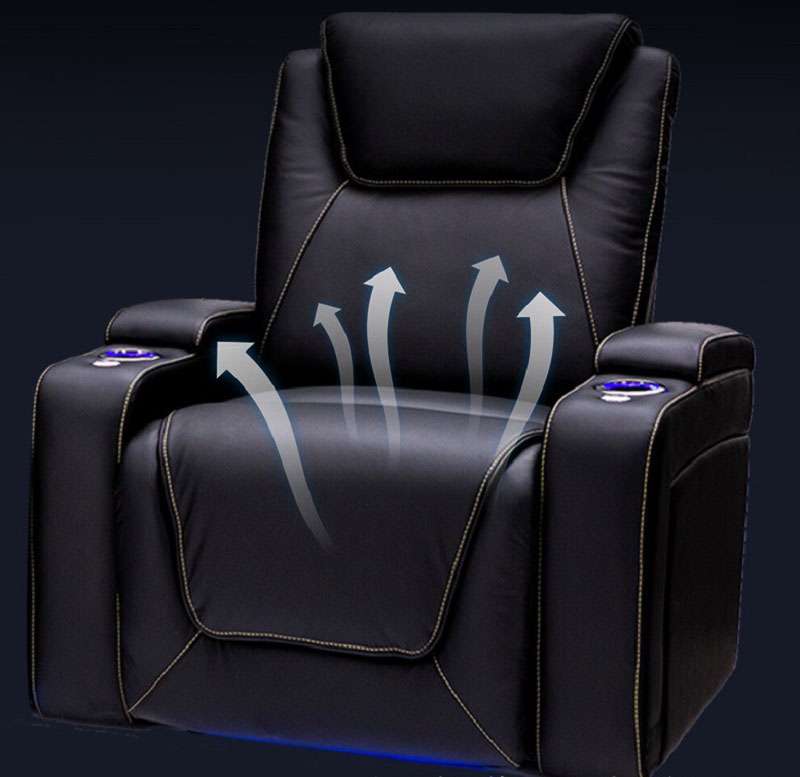 2. All smart functions included in the home theater recliners
Home theater recliners LS-886 is with all the new technologies inserted. This makes the chair totally a piece of smart home furniture.Those functions including
Touch buttons on the cup holder
Electric recliner
USB sockets
Massage and viber functions
Ipad or Mobile Phone holder
LED lighting cup holder
Cooling function
Locking button on the cup holder
360° rotating tray table
LED lighting footrest
Motorized headrest
All the functions can be used only by touching on the cup holder. It is very easy and convenient.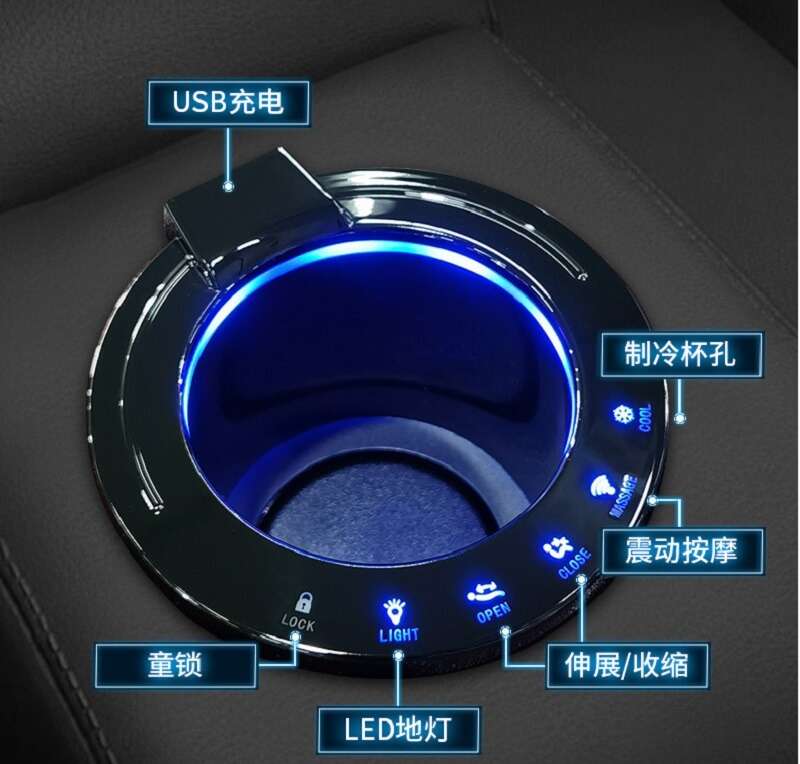 For massage function, there are 3 range of vibers, you can adjust the vibers by touching on the message buttons. Here it is the viber position. If you need it in other position, pls talk to us as well.
Cooling functions prolong your drinks cool after taking out from the refrigerator.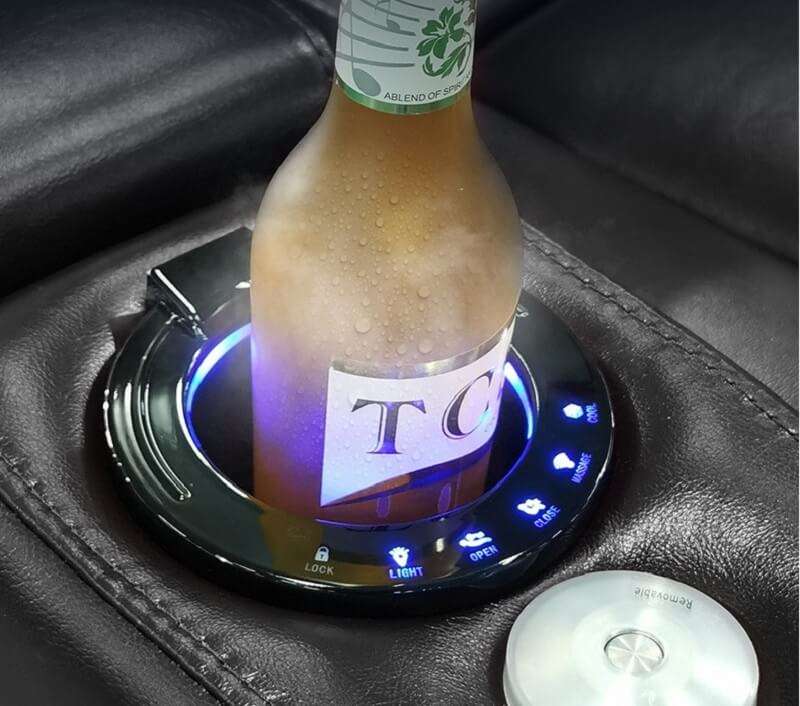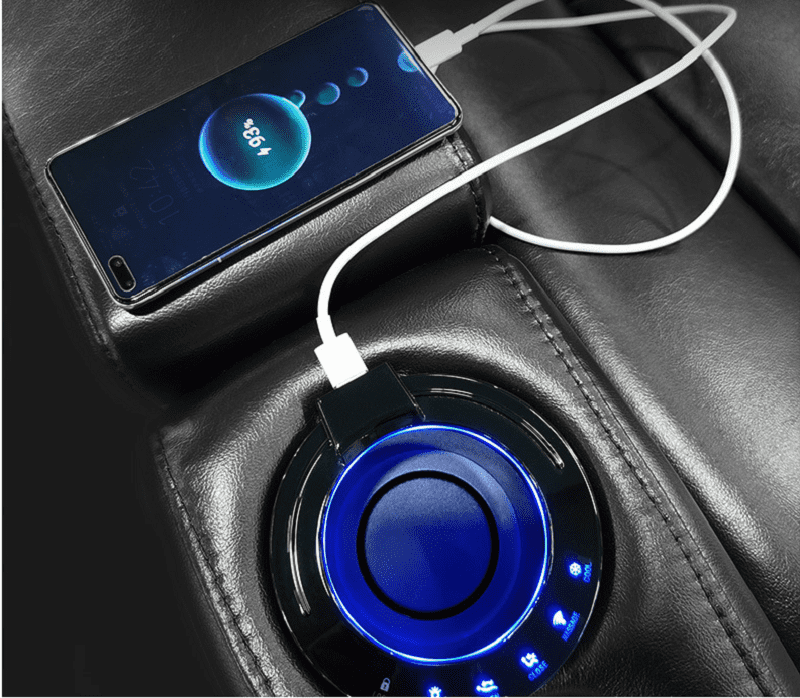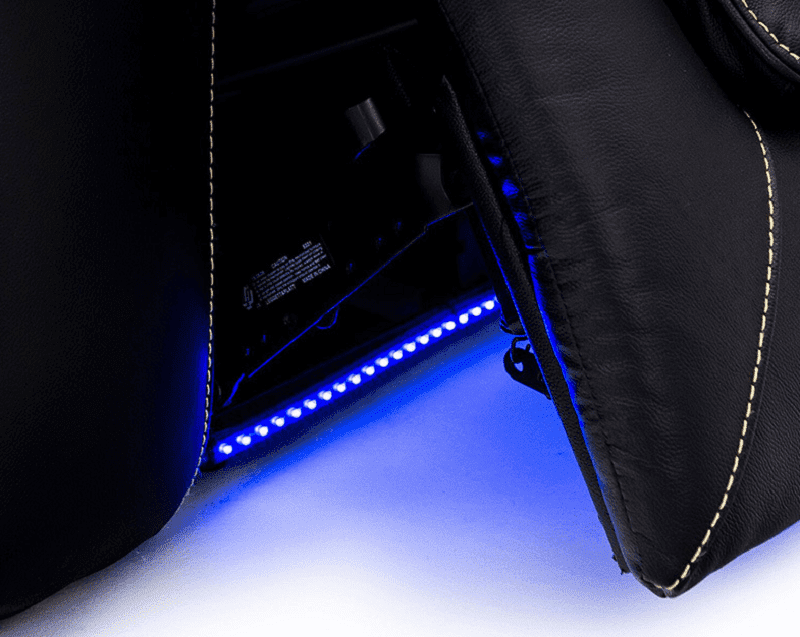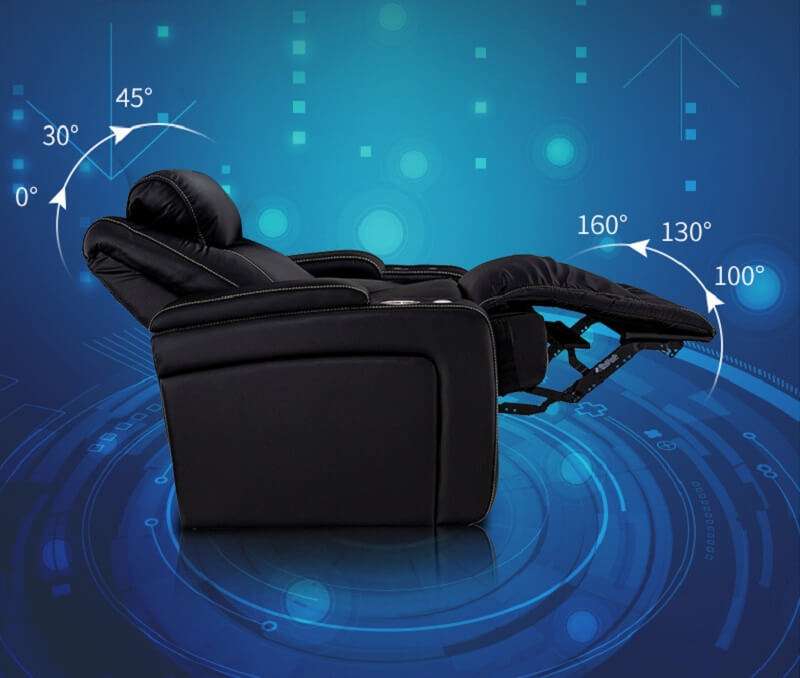 Rotating tray table and tablet holder make it possible to watching TVs, playing mobile games and reading books etc.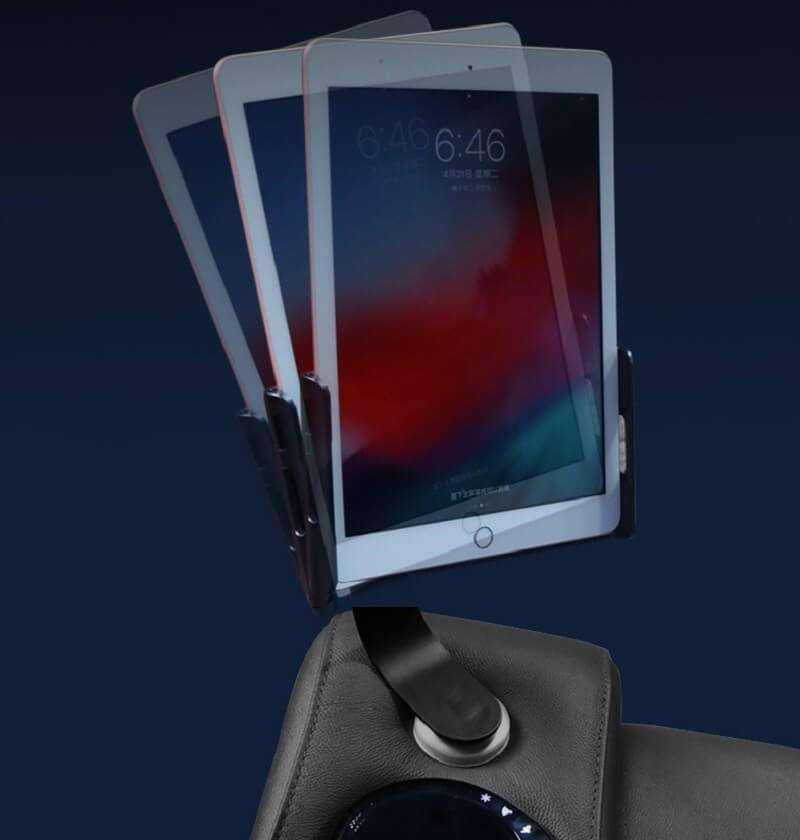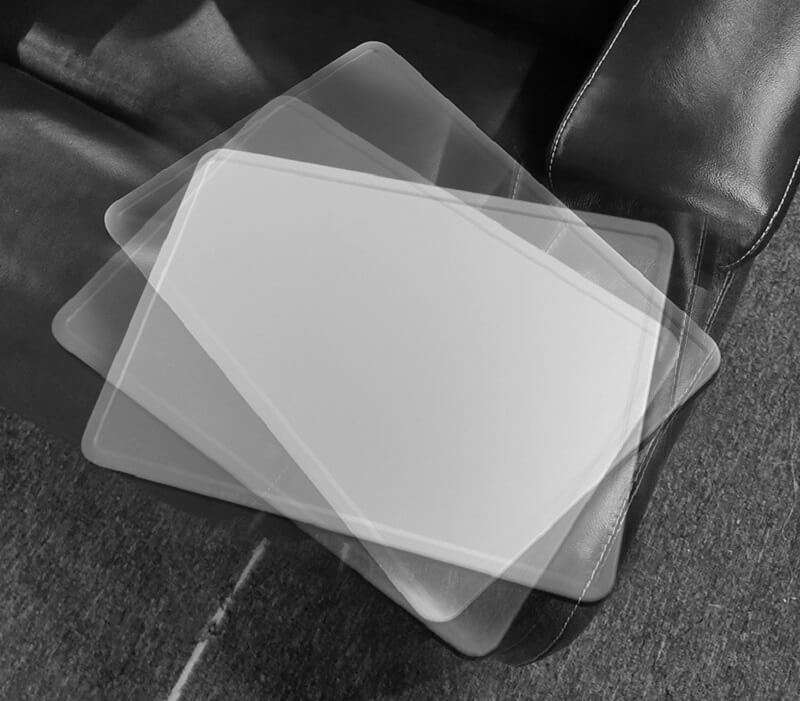 Motorized headrest – We all know reclining theater chairs can stretch out at any position you like. While when you are going to stretch fully, you can almost see nothing but the ceiling. But with power headrest recliner, this won't happen. So you can make the seat to any degree and when you can not see where you want to see, you just need to adjust the headrest with the buttons at your finger print.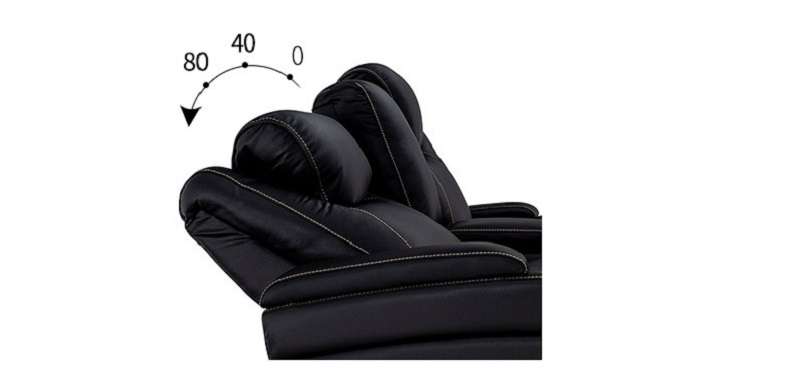 3. You can have any length of a row
Each row combination has its own use and cahrms. You can customize accroding to your needs and theatre room dimensions.
Single seat let you totally enjoy yourself.
Double seat provides you better space for your lovers
Three seater recliner chair offers you best joy of a 3 people family.
Four seats offers more luxurious for your unique home theaters.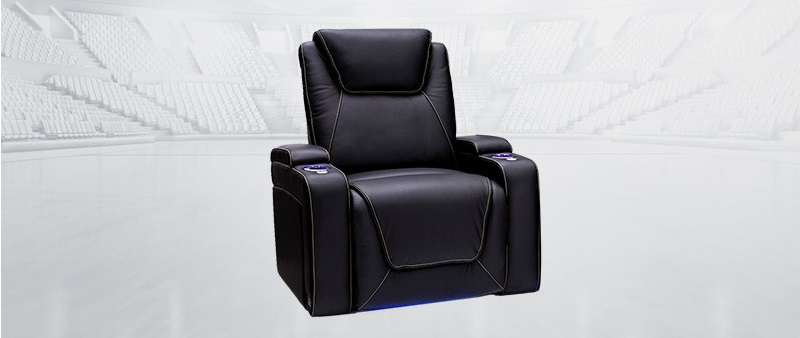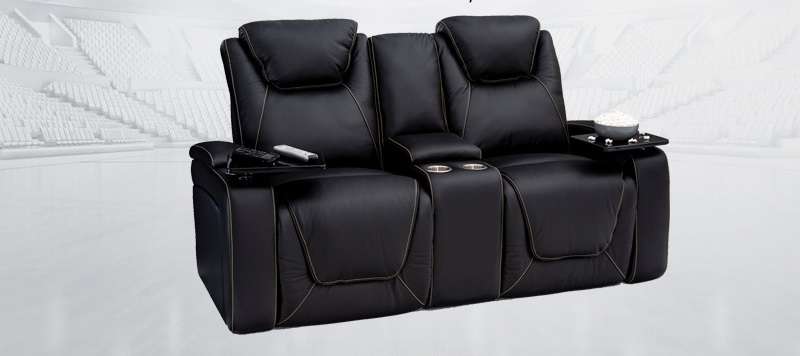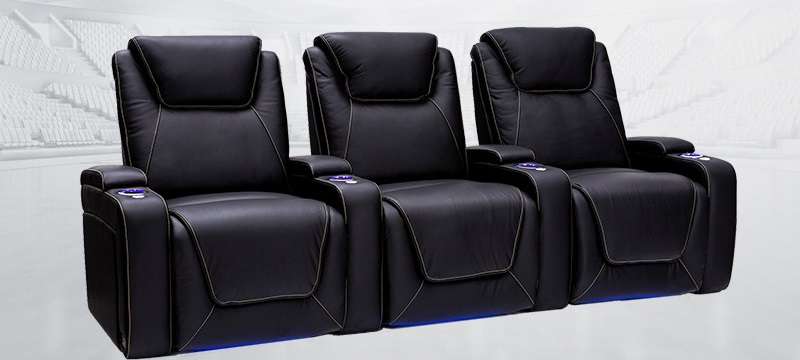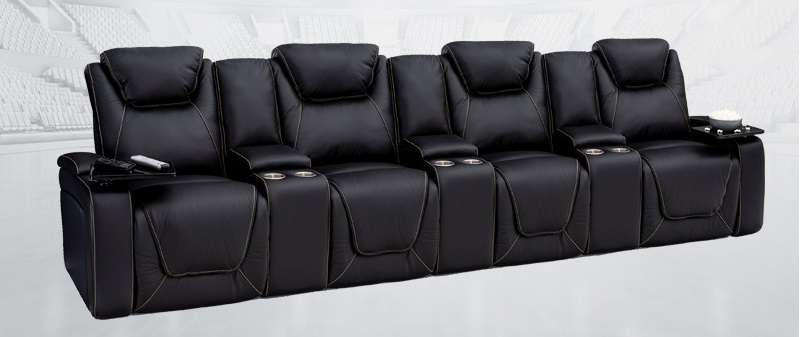 4. You can have different colors for the power recliner chair finishing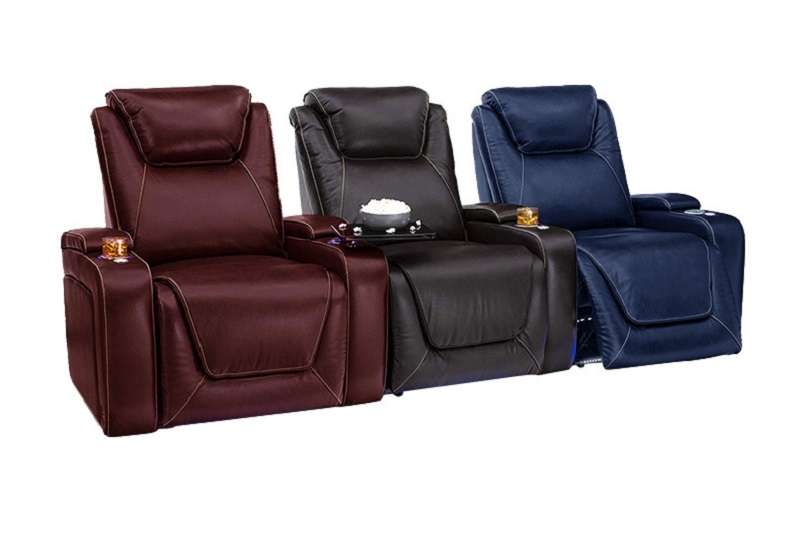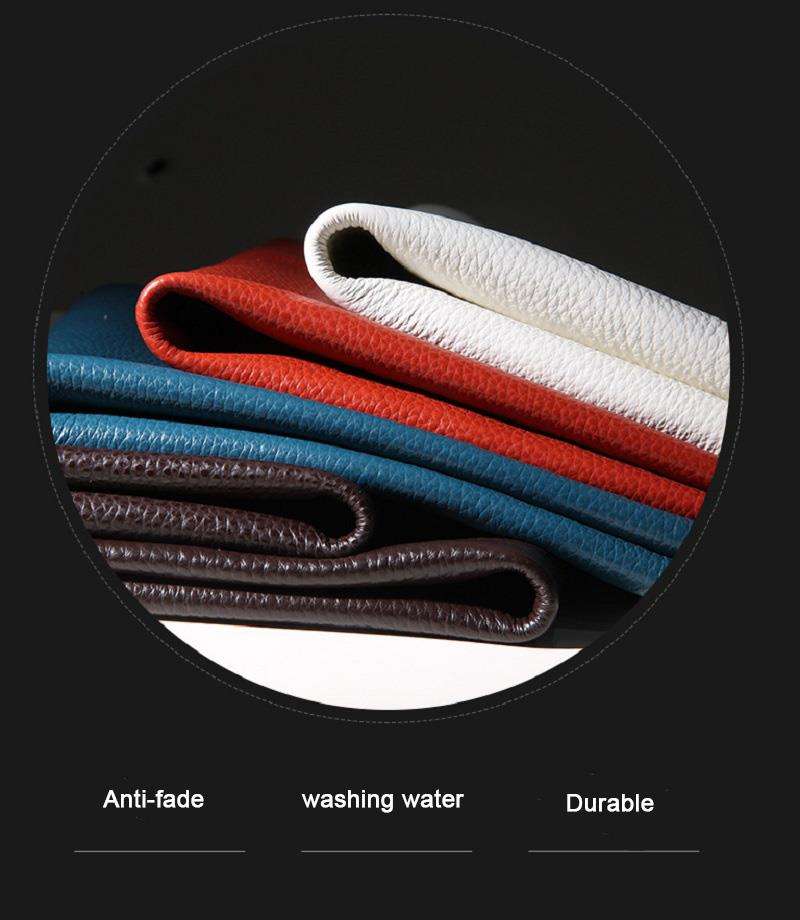 Dimension & Layout
Different home theater recliners configuration have different length. Pls check below to see which combination is best for your home cinemas.
The unique home theater seating can be made into different configurations according to your space, a row of 2,3 or 4 or more. It is up to you and the room shape and space. If you like, a row of 3 or more seats can be made into curved row which is really nice and high grade. But the condition is that you need enough space. Because this kind of curved row motorized home theater seating requires a little bit more space. Space is always a big problem, so think it twice before you make the decision of curved rows.
seat height: 48cm
seat width: 60cm
backrest height: 70cm
armrest width: 18cm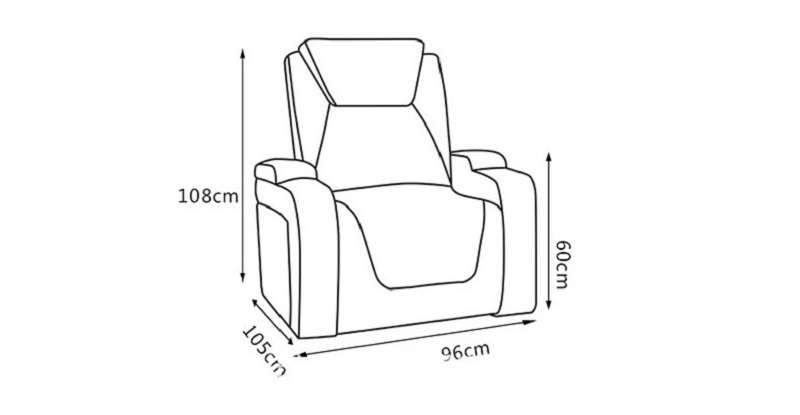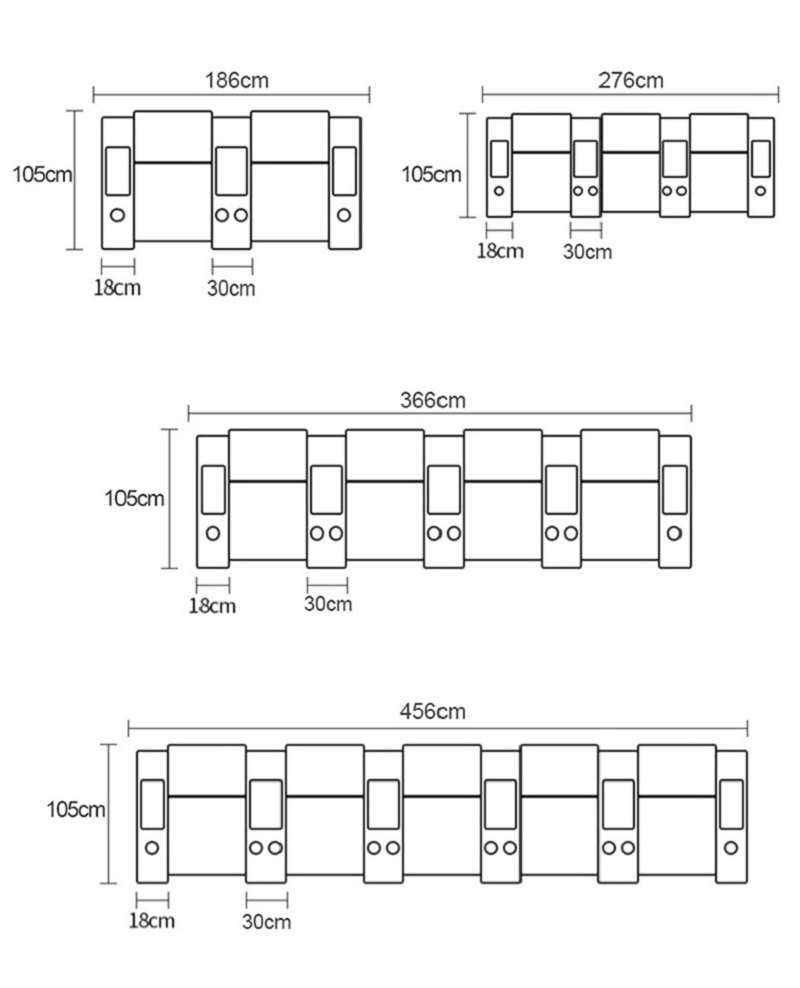 Home theater seating recliners have been a fashion among the young people in many countries. And people are asking much more about the functions. Adjustable headrest is one of the hot persueing. Power headrest recliner LS-886 is the home theater sofa seating you want if you are also looking for a home theater seating design with motorised headrest.
With this theater seating design in your home, you bring the cinema home with your most like films in great comforts and unique style. Adjustable reclining chair not only offers you more comforts and convenience but also save the cost for tickets, protecting you from the crowds. You can totally enjoy a five star service better than the VIP cinema screens for the public if you prepare some food you like and set them nearby your hand. Besides, you won't have too much disturbing and restrictions because you are at your own house. You can fully spend high quality time with those you lover. So in the long term perspective, it is definitely a worthy investment.
Our recliner chair with adjustable headrest quality
Our wood frames are constructed with hand selected woods, and meticulously assembled by our craftsmen and reinforced with corner blocking to ensure strong and durable seating. The warranty is as long as 10 years. Our metal frame is cold rolled steel with a warranty of 10 year also.
All our recliner mechanisms are top quality and used in our motion and home theater products as well as motors.The whole chair has a warranty of 5 years at least on condition without damages by human beings.
Our advantages compared with other recliner chair factory
1. Professional manufacturer, fine workmanship
2. Good in quality and reasonable in price
3. On time delivery
4. Accept mixed order
5. 100% origin raw material,health, Environmental and green
6. Our products are approved by ISO9001
Send Us Inquiry
Other power recliners with adjustable headrest