Item No. Cinema Leather Seat LS-608-1
Leather theater chair LS-608-1 is similar to LS-608 but also different from it. It is a 3 seat theater chairs here in the picture. Of course, how many seats interlocked in a row is up to you and the layout. The specification are same as LS-608 except for the seat cushion plastic cover. Here LS-608-1 is with plastic cover while LS-608 is not.
More information, plz refer to leather cinema chairs LS-608.
Chairs accessories and details
Chair accessories for cinema seats includes plastic cup holders, foam for backrest and cushion, cold rolled steel, inner wood and fabric or leather upholstery. All these parts can be replaced by different material or color. For example
Cup holders
There are 4 kinds of plastic armrests with integrated cup holders. They are similar but can meet different customer taste and cinema style. The armrests can be padded with fabric or without. Usually fabric padding is suggested.

Injected mold foam
The foam is made by high pressure PU foam injection machine. Most of the backrest patterns are made by the mould.

Seat & row numbers
We have many seat and row numbers for option including stainless steel number plates, plastic one and plastic with stainless steel style.

Packing & loading
The loading ability of this design is 180 seats for 20 GP container and 420 seats for 40 HQ container. We use hard carton boxes for the outer package and PE in the inner side.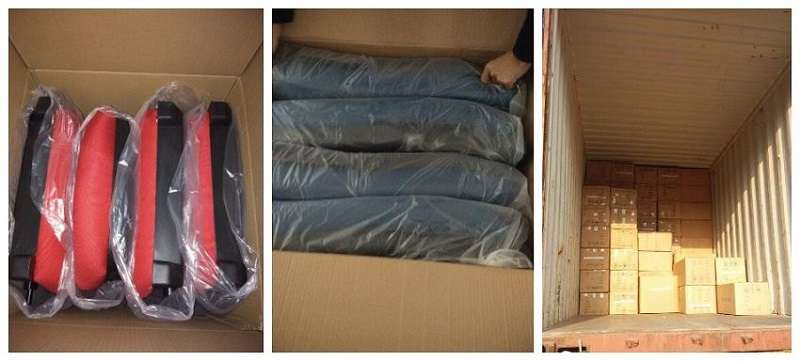 Logo or picture embroidery
Embroidery on the seat make the chair special and more different from other's hall even with same design. So if you are going to set up some themed cinema halls, we suggest you prepared the seating with the theme logo or pictures. For example, if it is a cinema for child, you can embroider some cartoon figure or cute animals on the backrest.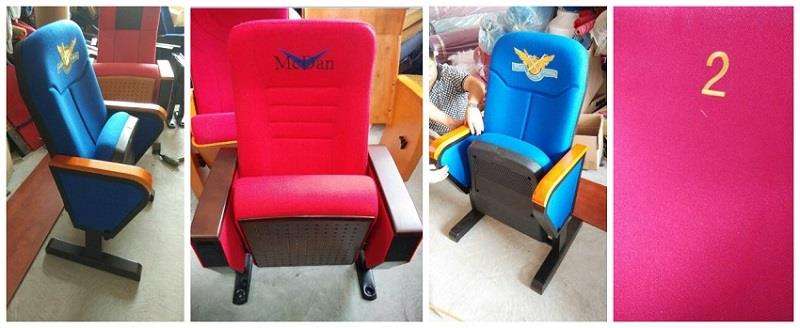 Optional Colors
This is the common used fabric for upholstery. They are soft and durable. If you can not choose the color code you want, let us know, we have more options.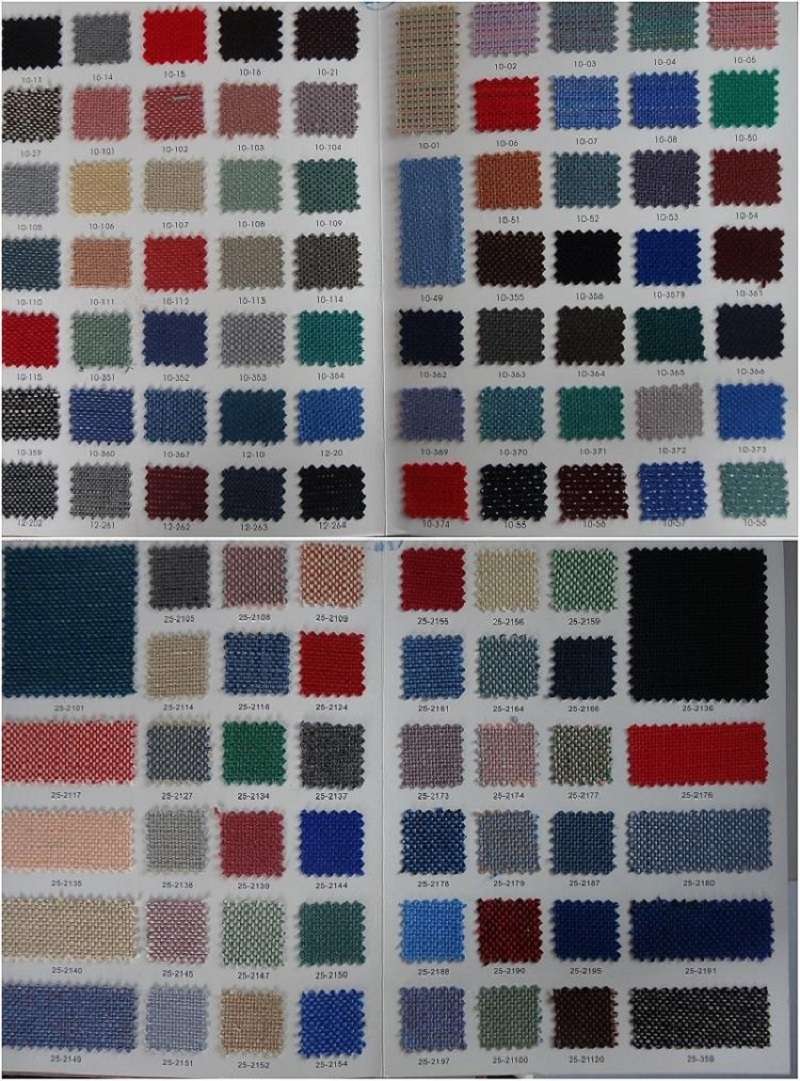 SEND US INQUIRY