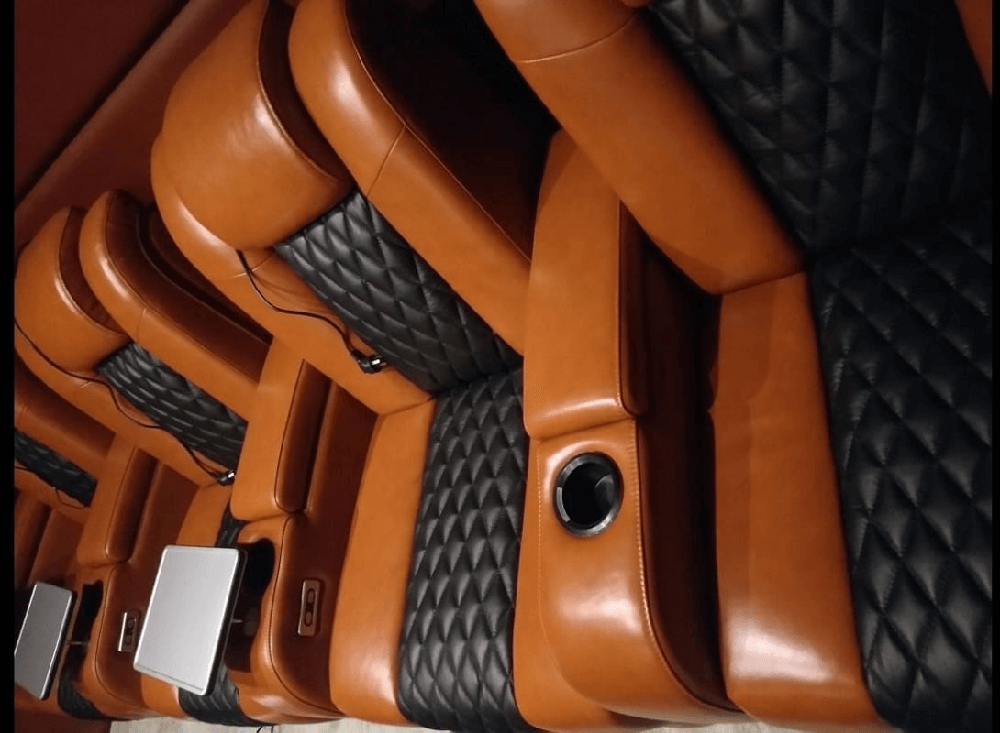 In this era of technological marvels and modern comforts, power recliners have revolutionized the way we unwind and relax. These incredible pieces of furniture effortlessly transport us into a realm of serenity and bliss. However, there's one irksome detail that can mar the seamless tranquility – the unsightly tangle of cords that accompany these marvels of comfort. Fear not, for we bring you the ultimate guide to liberate your power recliner from the clutches of unruly cords. Get ready to bid farewell to cable chaos as we unravel the art of hiding cords for power recliners, restoring harmony and aesthetics to your living space.
Why Should You Hide Power Recliner Cords?
Before diving into the methods of hiding power recliner cords, it's important to understand the components and functions involved. Power recliners typically come with a power cord that connects to an electrical outlet, as well as cords that link the different reclining mechanisms. These cords are essential for the recliner to operate smoothly and provide the desired functionality.
When striving to create an inviting and clutter-free living space, hiding power recliner cords becomes essential. These cords can disrupt the overall aesthetic and pose potential tripping hazards. Concealing them not only improves the visual appeal of your room but also enhances safety, making your living space more organized and functional.
How To Hide Cords for Power Recliners?
Here are various techniques and practical solutions to help you conceal power recliner cords effectively:
1. Cord Management Basics
Cord Clips and Cable Ties: One of the simplest and most affordable ways to conceal power recliner cords is by using cord clips and cable ties. Cord clips are small adhesive clips that can be attached to the sides or back of your recliner, holding the cords in place. Cable ties, on the other hand, allow you to bundle the cords together, reducing clutter and making them easier to manage.
Cord Covers: Cord covers are an excellent solution to camouflage and protect power recliner cords. These flexible tubes are available in various lengths and colors, and they can easily be cut to fit your specific needs. Cord covers are designed to blend with your decor and can be painted to match your wall color, ensuring seamless integration into your living space.
2. Concealing Methods
Furniture Placement: Strategic furniture placement can go a long way in hiding power recliner cords. Consider positioning your recliner near a wall outlet, so the cords can be discreetly run along the baseboard and hidden behind furniture, such as sofas, bookshelves, or entertainment centers. Utilize existing furniture as barriers to keep the cords out of sight.
Decorative Screens and Room Dividers: Decorative screens and room dividers offer a stylish and functional solution to conceal power recliner cords. These versatile pieces of furniture can be placed strategically behind your recliner, effectively creating a visual barrier that hides the cords from view. Opt for screens with opaque or patterned panels to enhance the aesthetics of your space while keeping the cords neatly tucked away.
Cord Raceways and Channels: Cord raceways and channels are specifically designed to hide and organize cables. These systems consist of adhesive-backed tracks or channels that can be mounted to your walls or baseboards. They provide a discreet pathway for the cords, keeping them hidden and preventing tangling. Cord raceways and channels are available in various sizes and colors to match your decor.
3. Advanced Installation Options
Wall Cord Concealment: For a more permanent and streamlined solution, consider concealing power recliner cords within the walls. This method requires a certain level of expertise and should only be attempted if you are comfortable with electrical work or hire a professional. By using an in-wall power extension kit, you can route the cords through the wall, resulting in a clean and professional-looking installation. Remember to follow all electrical safety guidelines and local building codes.
Floor Cord Concealment: If hiding the cords within the wall is not an option, you can also conceal them beneath the floor. This method involves running the cords through channels or raceways installed beneath the floorboards or carpet. Although it requires more effort and planning, it offers a seamless cord-hiding solution, especially if you have access to the underside of your floor.
4. Wireless Solutions
Wireless Power Transfer: Wireless power transfer technology is an exciting advancement that allows power to be transmitted wirelessly. While it is not yet widely available for home furniture, it is worth keeping an eye on this technology for future developments. In the coming years, we may see power recliners equipped with wireless charging capabilities, eliminating the need for cords entirely.
Battery Pack:
For ultimate cord-free convenience, consider using a rechargeable battery pack. Some power recliners offer battery pack options that eliminate the need for cords altogether. These battery packs can be discreetly tucked away in the recliner's base, keeping your living space free from unsightly cords.

5. Cord-Free Recliners
Battery-Powered Recliners:
Consider opting for a battery-powered recliner, which eliminates the need for power cords altogether. Battery-operated recliners are powered by rechargeable batteries, allowing you to position them anywhere in the room without worrying about access to electrical outlets. This option provides a seamless reclining experience while ensuring a cord-free environment.
6. Miscellaneous Tips and Safety Considerations
Velcro Straps and Zip Ties: Using velcro straps or zip ties can help bundle and secure the cords, preventing them from tangling or becoming a tripping hazard. These simple and cost-effective solutions are readily available and can be easily adjusted or removed when necessary.
Surge Protectors and Cable Management Boxes: In addition to hiding cords, it is important to prioritize safety. Consider using surge protectors to safeguard your power recliner against electrical fluctuations. Cable management boxes can also be utilized to gather and conceal excess cords, ensuring they are protected and organized.
Safety Precautions: Always prioritize safety when dealing with power cords. Ensure that cords are not stretched or bent excessively, as this can cause damage or pose a safety risk. Avoid placing cords near heat sources, sharp edges, or areas prone to water exposure.
Power recliners offer comfort and convenience, but the cords associated with them can disrupt the visual harmony of a space. By employing the strategies outlined in this guide, you can effectively hide power recliner cords and create a tidy living space. From utilizing existing furniture and incorporating cord covers to exploring cord-free recliners and in-wall wiring, there are options available to suit every preference and requirement. Remember to prioritize safety by employing surge protectors, and cable management solutions, and following proper installation guidelines. With a little effort and creativity, you can enjoy the benefits of a power recliner while maintaining an aesthetically pleasing environment.