Recliner chairs nowadays is widely used in home theatre as well as commercial cinema. They have many common factors to consider but also differences when choosing theater recliner chairs.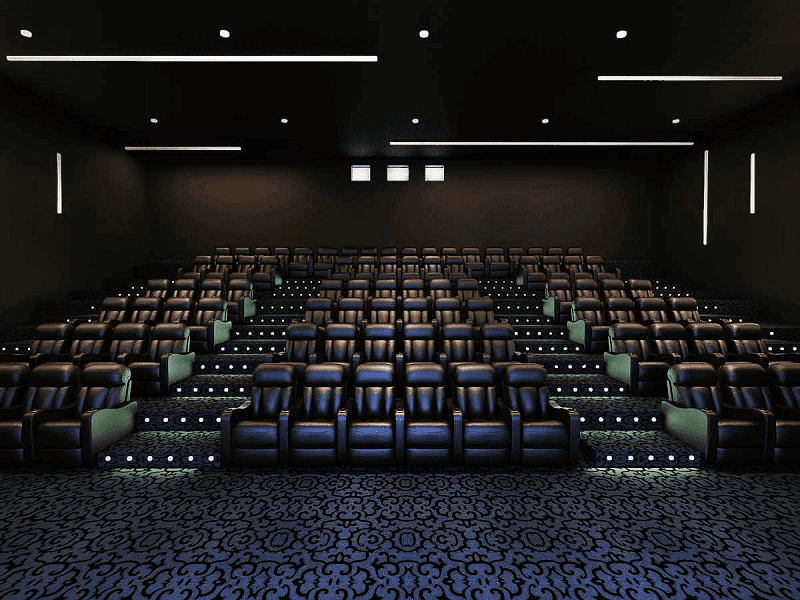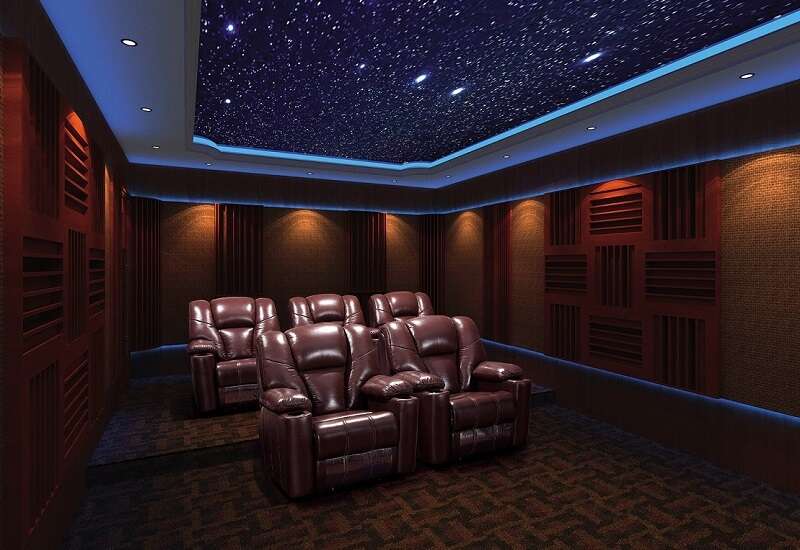 For commercial movie theatre, you need to consider the comforts, functionality of the chairs but also think about what kind of movie theater recliners can fit more in the room. The more movie chairs fit the better based on the two considerations above. So you need to choose smaller size chairs on the bases of comforts when sitting on the chairs. How can the chairs smaller but also comfortable? To make the chair cozy, enough space of the seat cushion area is a must. So the only way is to make the armrests smaller. The seat cushion area can be 500-670mm for width. Armrests can be 100-200mm for width. Thus we suggest you choose a dimension of seat cushion according to people in your area, which make them feel good and relax. Then try to narrow the armrests width. Armrests side from 100-200mm are good for humans after testing.Below is some project cases.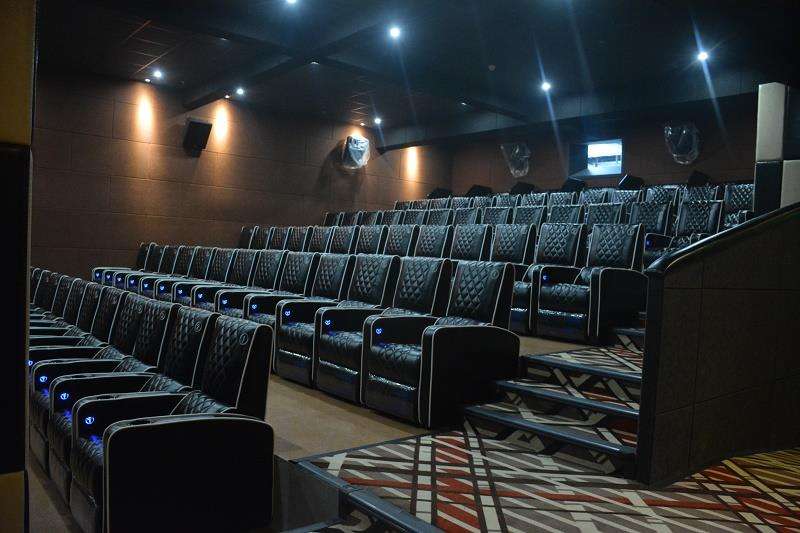 While for home cinema room, amount of seating in the room may not the first consideration. Of course, if you also want to fit as many people as possible in the home theater, you can refer to the suggestions for commercial movie theatres. Home theater is usually small and fit 6-12 people. It depends on the size of the space. Fitting 6,8 or 9 of theater recliner chairs is common solution.2 rows of 3 seats, 2 rows of 4 seats or 3 rows of 3 seats is a good seating layout. Here are some examples.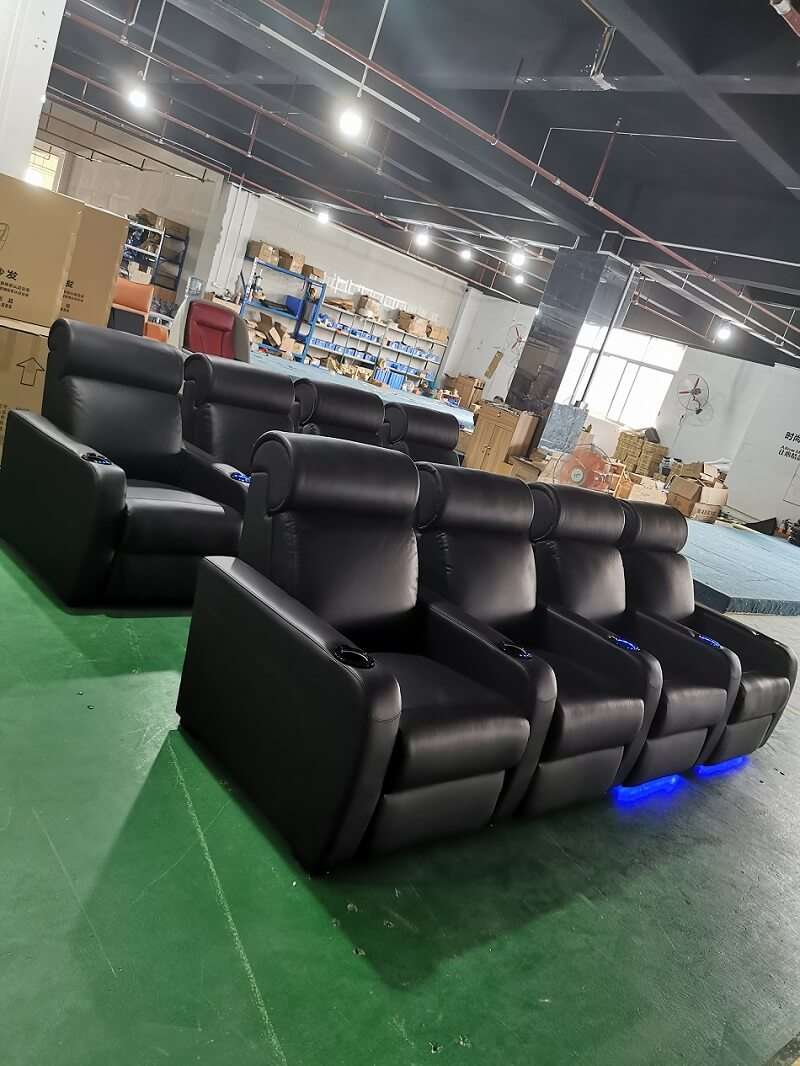 Other factors you need to consider when choosing home theater recliners and reclining theater sofa for commercial cinema rooms.
Manual or power reclining chairs? If budget is a problem, you can choose manual reclining chairs. If you don't mind the cost, you can choose power home theater seating. Actually that will be our suggestion. Because power theater seating is much more convenient, you can go down and get up simply by a button on the side of the armrests. Besides, the button is with USB port.
If you want more function, you can also require tray table on the seat. Almost all the theater seating is available with tray table.
Chilling cup holder is available also on request. Your beverage cab be cool soon after simple touch on the cup holder buttons. It is like a centre console which also control the reclining functions.
Ambient light. It makes your home theater couches glorious and give more feeling and better atmosphere like in a commercial cinema. For commercial entertainment center, it help people to find their seat also.
If you use it at home, you may need led light also.