Home theater bed LS-697CL is a modern brown chaise lounge for home theater. It is covered with soft and plush brown real leather on the surface. Contrast with the upholstery color, the silver aluminium cup holder makes it very elegant and high-grade. Here it is a brown leather home theater sofa bed for 4 people, you can also make it a double or triple one to fit your needs.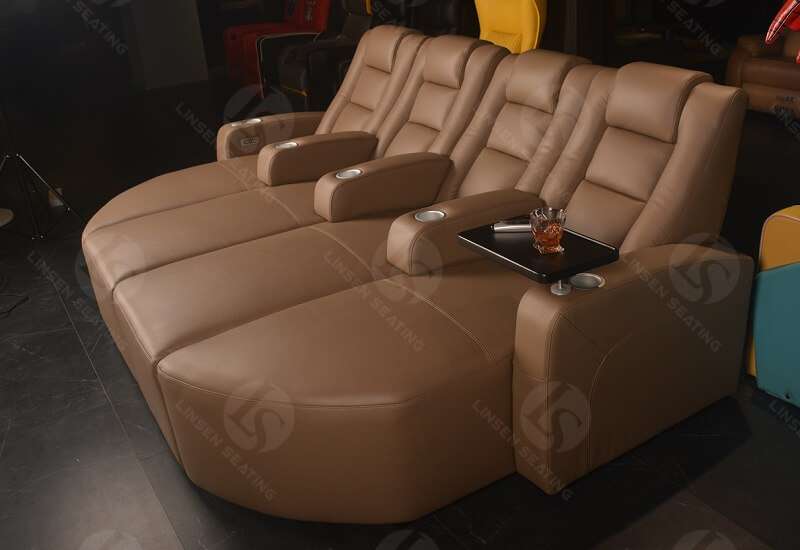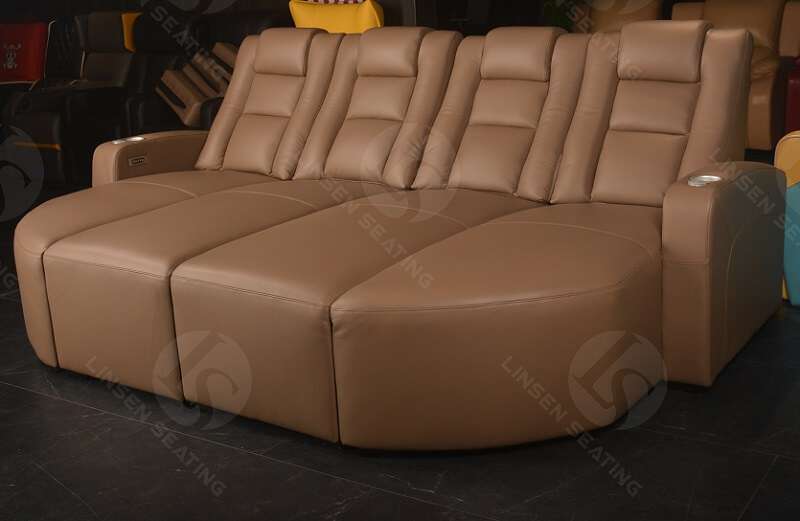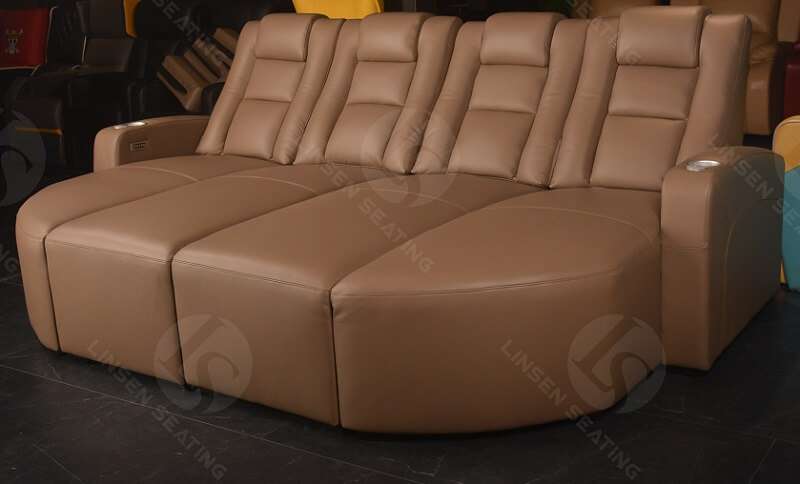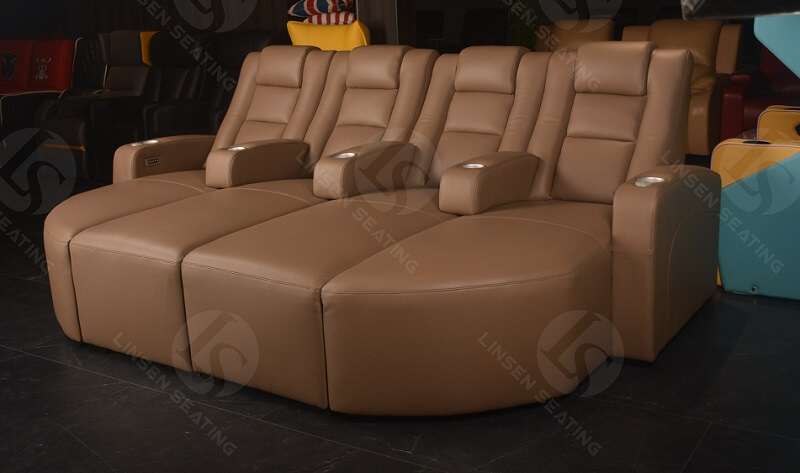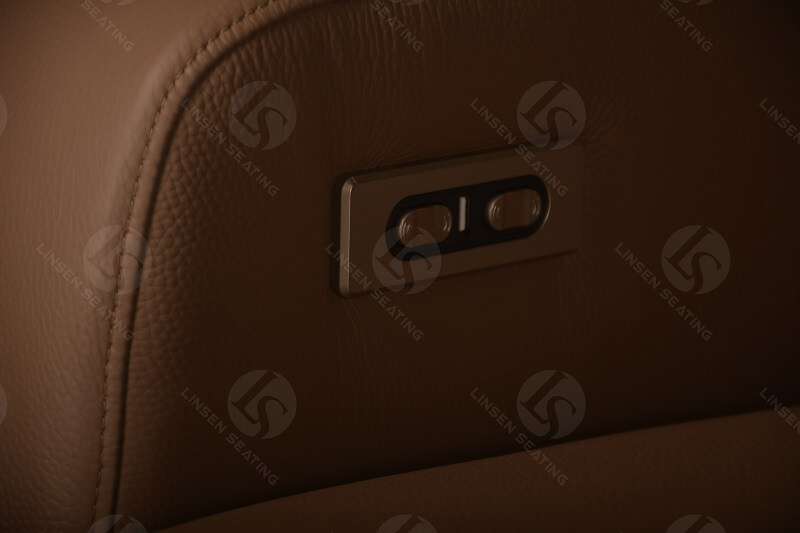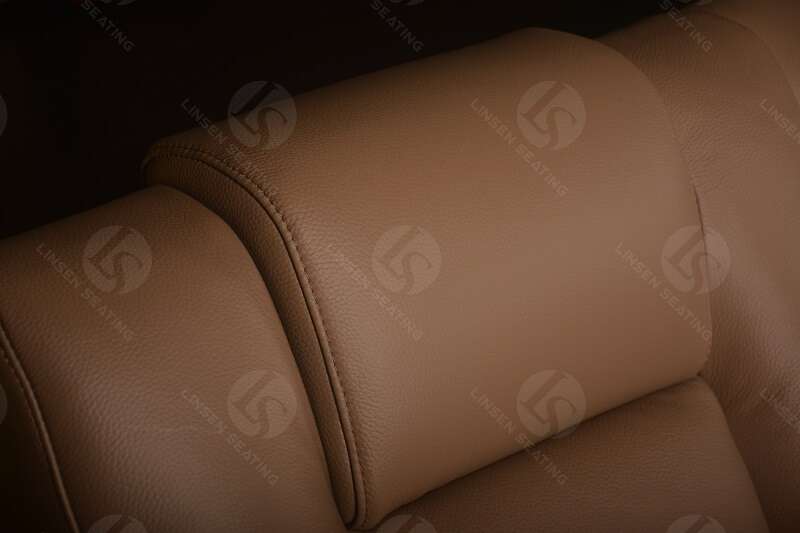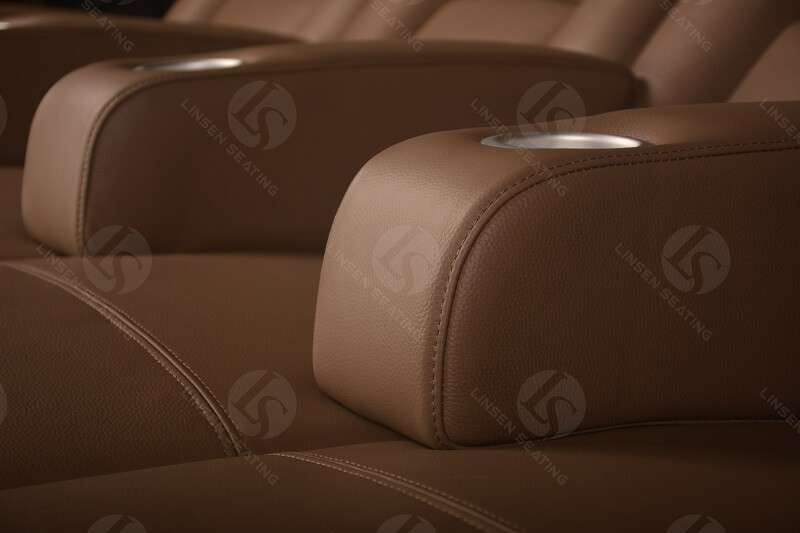 ---
Features and Advantages of LS-697CL Home Theater Beds
Home theater bed seating is an upgrade version of movie chiars for home. It is more luxurious and comfortable as it offers more supports for the body. So the size of it is bigger. If you have a spacious home cinema room, never miss home theater sofa bed.
LS-697CL Home Theater Sofa Bed Enhance Movie-Watching Experience
One of the key advantages of a sofa bed in home theater is the enhanced movie-watching experience it provides. With immersive surround sound and visual effects, you'll feel like you're right in the middle of the action. The strategically positioned speakers and subwoofers deliver high-quality sound that fills the room, creating a truly cinematic experience. Additionally, the comfortable seating position of a home theater couch bed ensures optimal viewing angles, allowing you to fully immerse yourself in the movie.
LS-697CL Has Many Customization Options
Another advantage of theater bed seats is the wide range of customization options available. You can customize it longger if you ar tall without out compromising any comforts. From materials and colors to styles and designs, you can find a home theater sleeper sofa that matches your home decor perfectly. Additionally, many theater sofa beds offer adjustable features such as reclining positions and built-in cup holders, allowing you to customize your seating experience to your liking.
There are Multi-Functional Uses
Theater beds in home theater are designed to be multi-functional, making them a versatile addition to any home. They often feature a convertible design, allowing them to be used as a bed or a couch. Whether you're watching a movie, lounging with friends, or taking a nap, a movie theater bed can easily adapt to your needs.
Comfort and Convenience Features
Ergonomic Design
Theater sleeper sofa LS-697CL is designed with comfort in mind. It features supportive cushions and padding that ensure extended sitting which is comfortable and enjoyable.
Integrated Technology
Home theater sofa bed LS-697CL is also equipped with integrated technology. It comes with USB port as charging station in the arm on 2 ends, allowing you to easily connect and charge your devices while enjoying your favorite movies. The backrest is recling, you can totally relax your back while relieving your leg. In addition, you can even customize built-in speakers and subwoofers inside of the bed seating.
Other Available Functions For More Convenience
Key to convenience is versitile automations and functions available to be added in the seating.LS-697CL home theater couch is also available with remote controls that allow you to adjust the reclining positions and massage functions effortlessly.
Home theater couch bed LS-697CL combines functionality of a couch with the versatility of a bed. With adjustable backrests and a foldable bed mechanism, these beds offer a variety of seating capacities and configurations. They are perfect for home cinema room where home owners frequently host overnight guests but still enjoy the benefits of a home theater experience.
Colors Available to Choose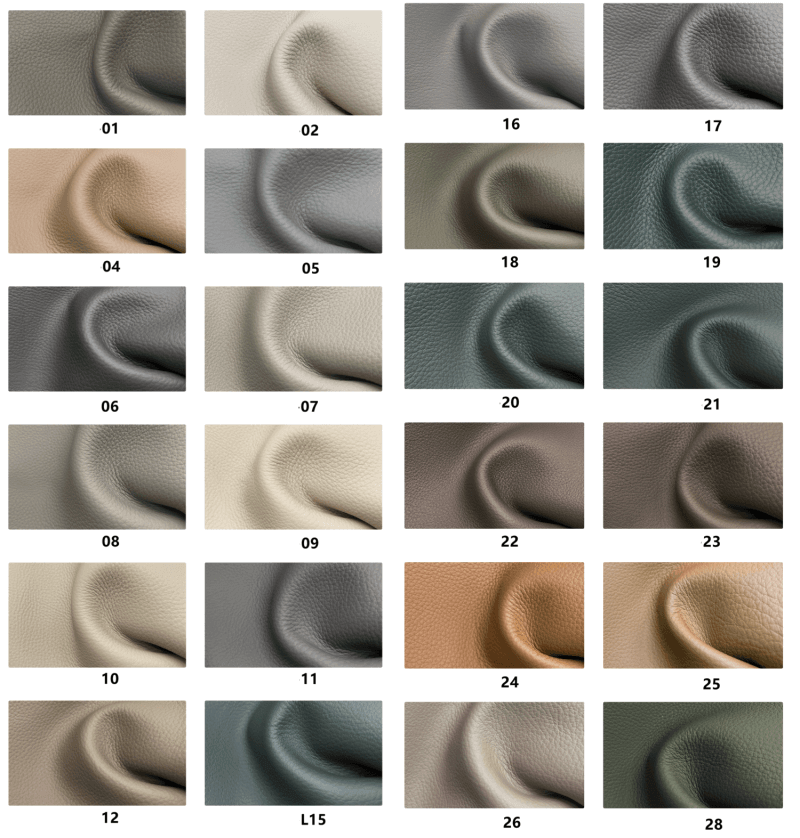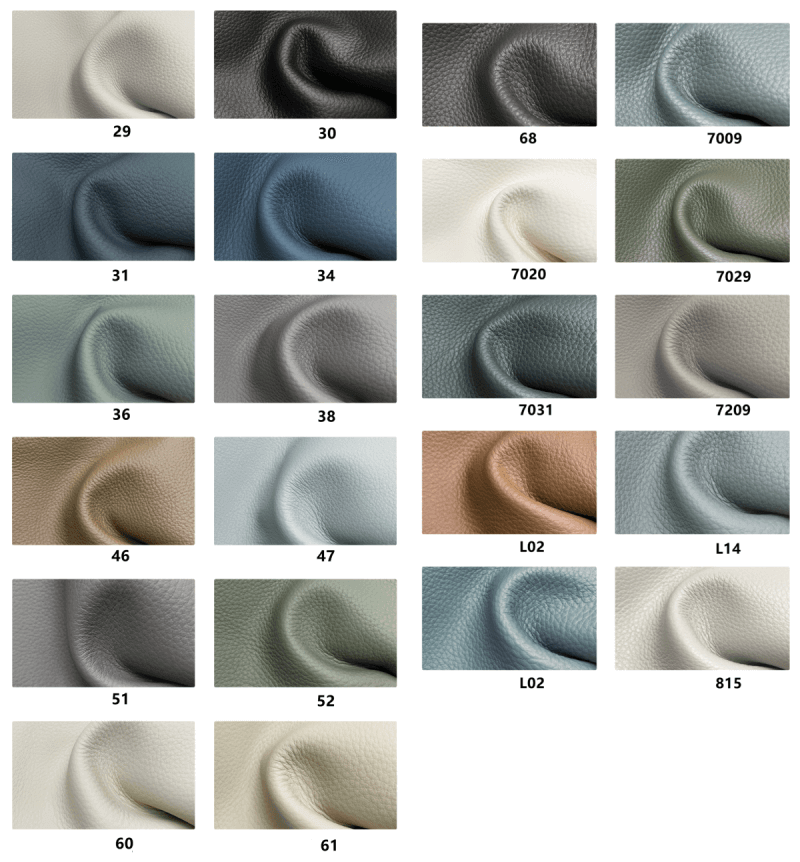 Accessories Available
Other Theater Beds For Sale