Theater seating couch LS-807 is a combination of comforts and stylish. It is the best place in the living room for you to relax your exhausted body at the end of the day. It is also a good choice for the accompanies of the movie marathons in the home theaters.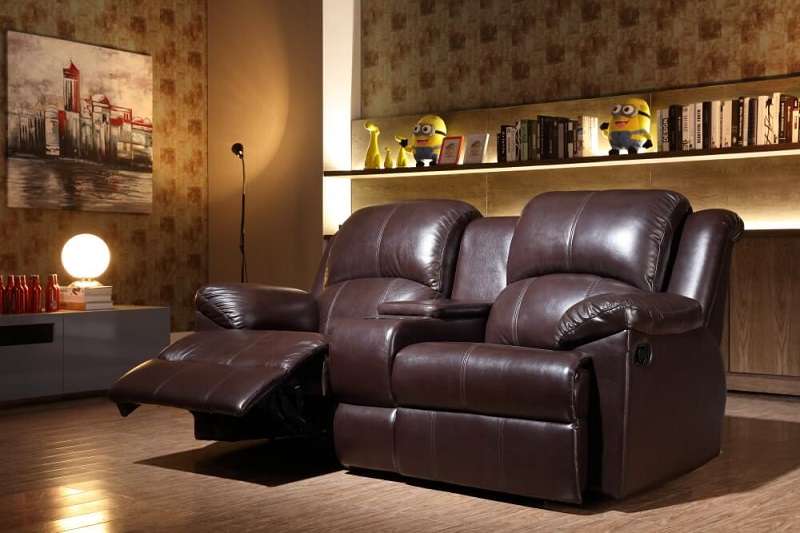 Brief Introduction
Color: Chocolate brown
Upholstery: Top grain cow leather
Weight: 54KGS
Recline: Electric recline
USB Port: Yes
Tray Table: Available
Cup Holder: Yes
Storage: Available
Warranty: 10 years
theater seating couch structure
With eletric recliner mechanism in side, you can control the home theater seating couch with the buttons at hand. All you need to do is just put the plug in before sitting down.
With doll coton in the armrests and backrest, you will be fully embraced by the theater chairs which help you get in sleep fast after a tiring day.
The middle armrests are bigger than our common home theater seating. It is optional by hidden storage which can contain your mobile devices cables, books or any other small stuff. There are 2 cup holders in the middle arms. It can hold your popcorns or juices.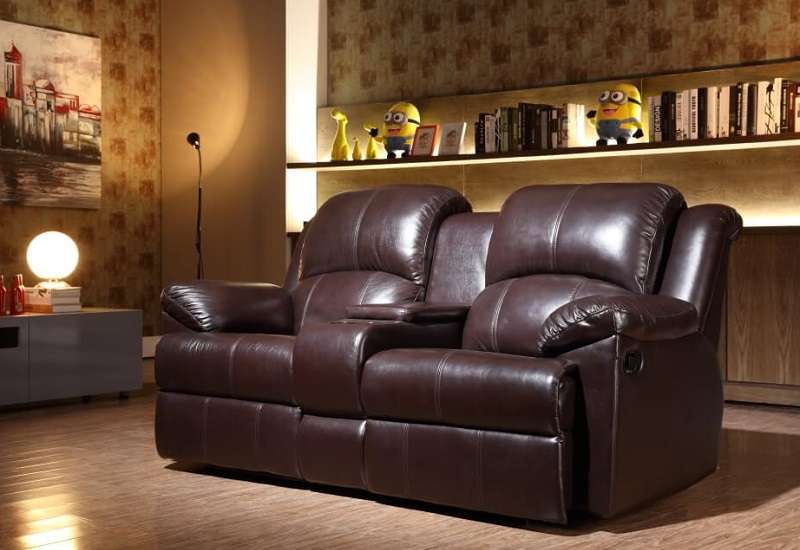 Movie theatre seating LS-807 is not only popular in home cinemas, but also the commercial movie theaters. It is a good option for the 3D cinema or IMAX cineplex.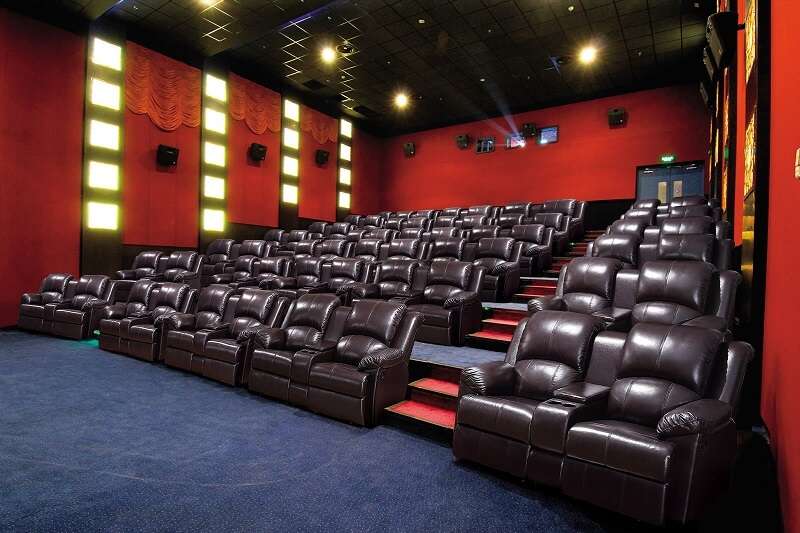 Theater seating couch has been favored by the young generations in all levels. Enjoying a movie at home has been the persue of most of the people especially since the COVID-19 happened. Even you don't have a basement or individual room specially for home theater, It is a good decision to set 2 or 3 seater in the living room for TVS.
Choclate color is not the only option. Colors can be tailored and made to go with your space decoration to make your entertainment space a high quality and harmony feel. There are multiple chair accessories options for comfortable reclining theater chairs. It can be added with storage in the arms, USB outlet for charging your mobile phones or other electronic devices.
Home Theater Couch specification
Model NO.: LS-807
Application: home theater, home cinema, home movie theaters, commercial cinemas, VIP cinema rooms,multiplex cinemas and other entertainment center or lounges.
Upholstery: genuine leather
Color: chocolate color, upholstery, other color is available
Foam: high density foam,there are 3 standard hardness for options. Some people like firm option, some like not so hard, so we make a medium options, also some more like even softer, so we also provide the choices.
Recline mechanism: power reclining mechanism
Footrest: chaise style foot rest
Style: Modern & contemporary
Frame construction: wooden timber + strong cold rolled steel frame
Cups: standard black plastic cup holder, optional by stainless steel cup or chilling cup holders
USB sockets: YES
Switches: Black with ambient light. There are many kinds of button options for your choice
Warranty: 5 years
Workmanship: Our staff are all over 5 years experiences in this line and mos of our staff stayed in our factory for a very long time. This makes sure that we can keep the same standard good workmanship all the time.
Theatre seating couch parts options
Upholstery: optional by genuine leather, micro-fiber leather or fabric
Color: optional by any color
Recline mechanism: optional by USB power reclining or manual reclining mechanism
Cups: Optional by plastic cups, stainless steel cup or functional cups with chilling or heating functions.
FAQ
q1: What is the home theatre seating couch warranty?
We offer 5 years warranty to our products.Warranty is based upon material defect causing product failure within warranty,we will determine the course of action by supplying free parts,repairing or replacing the defective products.
Q2: What is the MOQ?
Very small quantity is acceptable if shipping terms no problem. 20 GP container or 40 HQ container would be fine if possible. Different style has different MOQ.
Q3: is it available to show our logo or company name on the seating?
Sure. Logo, company name and number can be shown on the seating. Usually shown on the backrest.
Q4: can we add tray table for this theater couch?
Yes. There are 4 kinds of tray table. You can choose any one of it.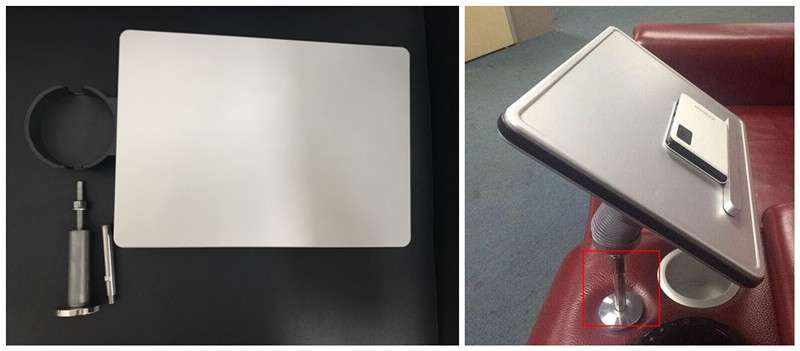 Q5: can we make power headrest for this recliner couch?
No. We have other power reclining sofa with adjustable headrest. We can show you. Plz contact us at info@lstheaterseating.com
Send Us Inquiry
other theater couches for sale