Movie theatre seating LS-856B is a luxurious home theater seating with all functions in one chair. All the latest new technologies are applied in this chair to make it an ultra contemprory, comfortable and practical movie chairs for home.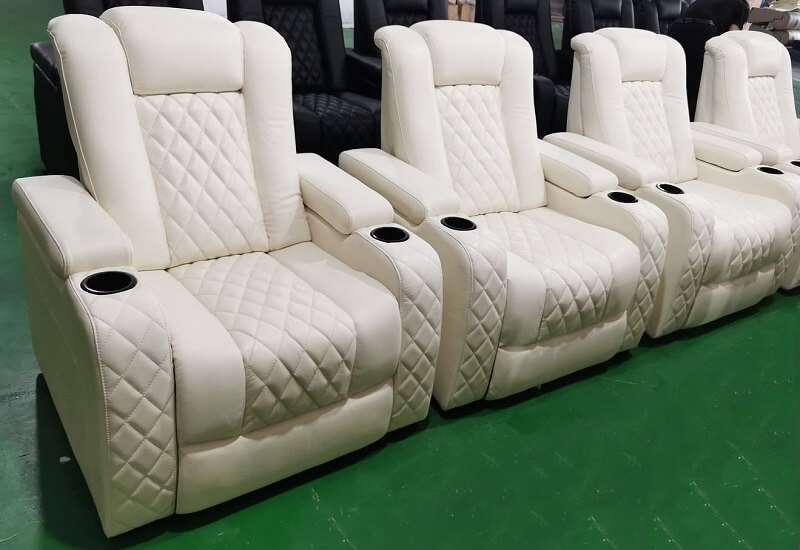 Brief Introduction
Color: White / black
Upholstery: Genuine leather
Weight: 54.5KGS
Recline: Electric recline
USB Port: Yes
Tray Table: Available
Cup Holder: Yes
Led lighting: Available
With Storage: Yes
Lumbar support: Available
LS-856B is smart home movie chairs with many good functions
Movie theater seats LS-856B helps you relax completely when you are enjoying a good movie. Touch the boarder of the cup holder, you can control the chair functions. And to make the chair move, you only need to put the buttons in the inner side of the armrests. It will stop moving once you stop putting the button. All is in your control.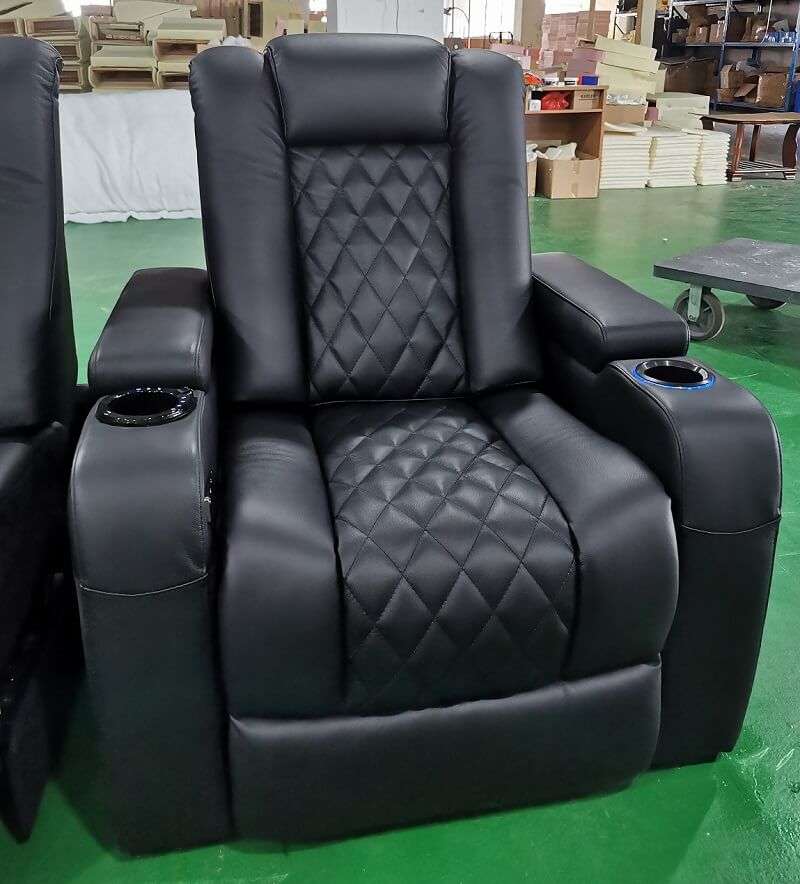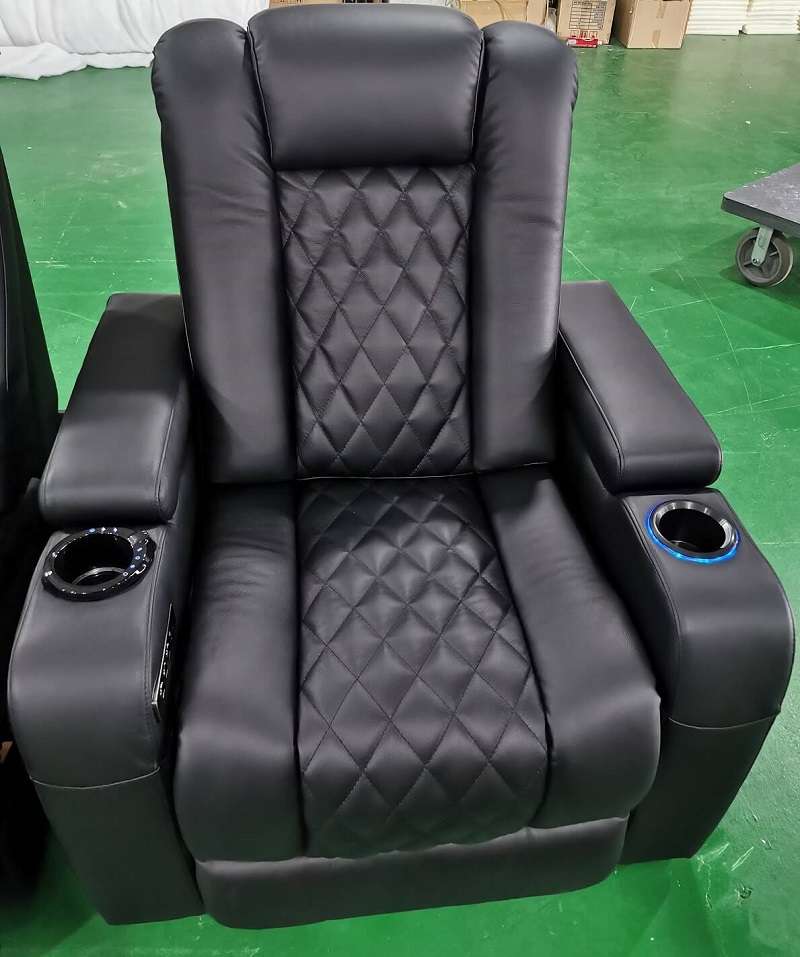 It is a leather recliner with lumbar support for home theater
When you are watching movies, you may feel pain in the waist. Don't worry, The seat back on leather recliner LS-856B has an ergonomic design that will fit the contour of your spine and lumbar region. This collection is with lumbar support in the backrest of the movie chairs. All you need to do is just put the button. The lumbar support accessories is just in the your waist position. You may feel released after using this function.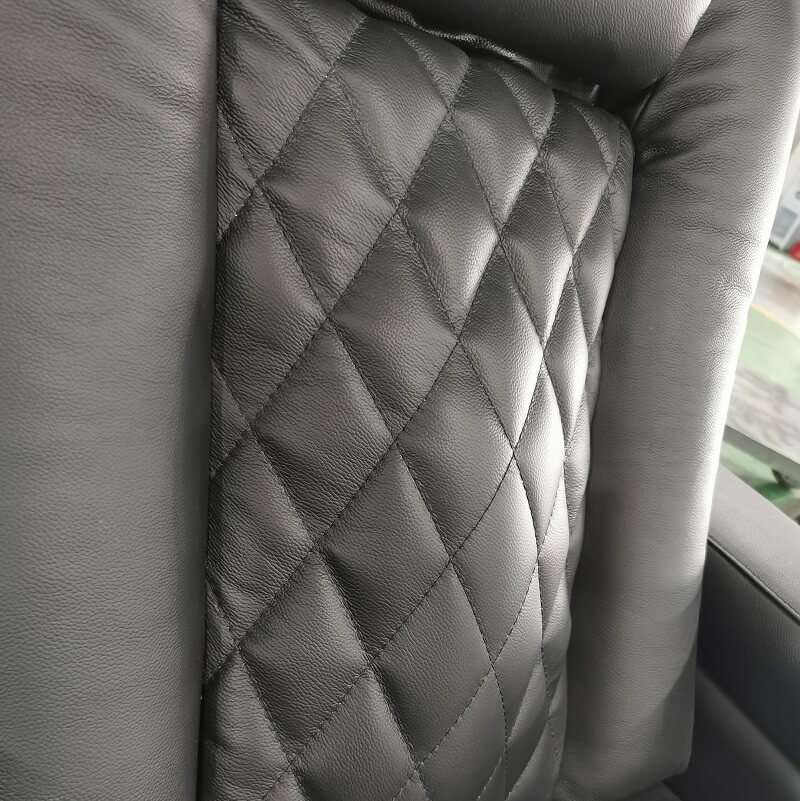 It is movie recliner wtih lighting cup holder
For common home theater recliner chair, the most left arm is with standard plastic cup holders. While for this design, we use slave cup holders which can light up as well even there is no touch buttons on it. It is with LED lighting when you knock on the cup holder. Isn't it fatastic?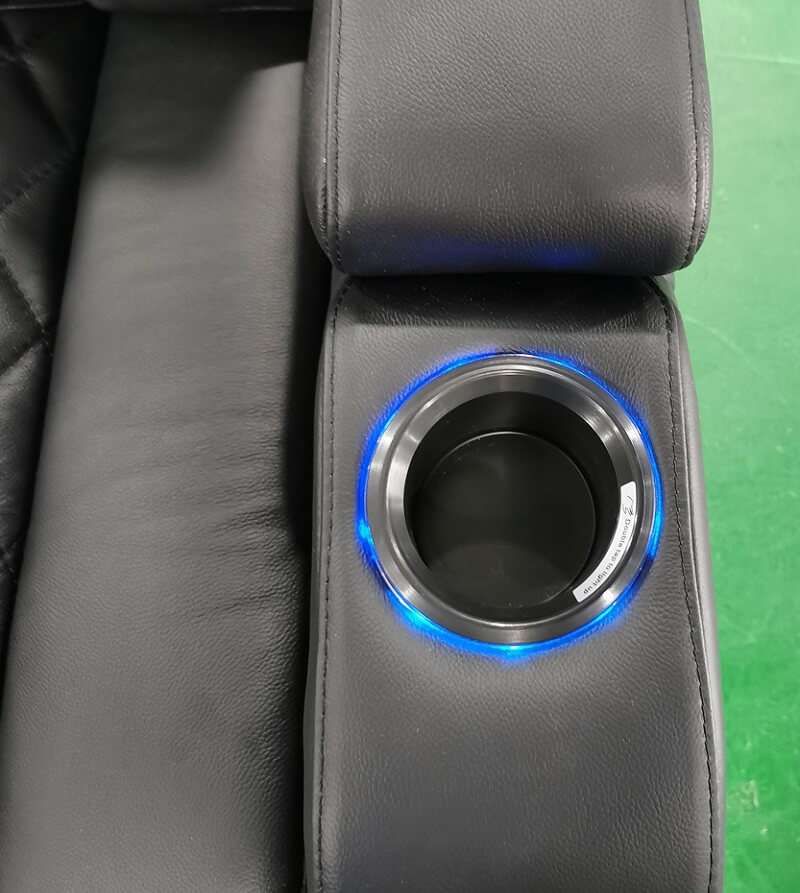 It is a power recliner with arm storage
Power leather movie recliner LS-856B all arms are all with hidden storages which is supported by gas lifting mechanism. It is no noise when put the covering back. When open it, there is small lights in side to help you find something inside of the storages.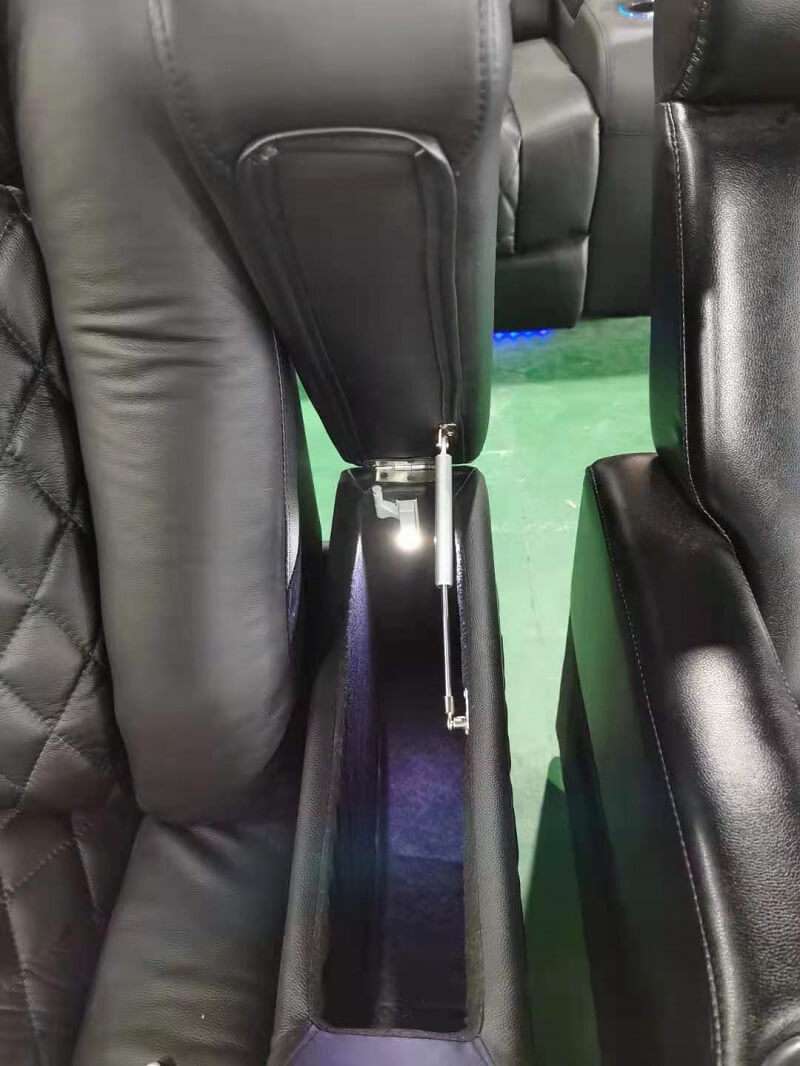 It is a theater power recliner with adjustable headrest
One of another most important features is that the headrest is motroized. Power headrest is hot and popular because it can reduce the strain in the neck and shoulder.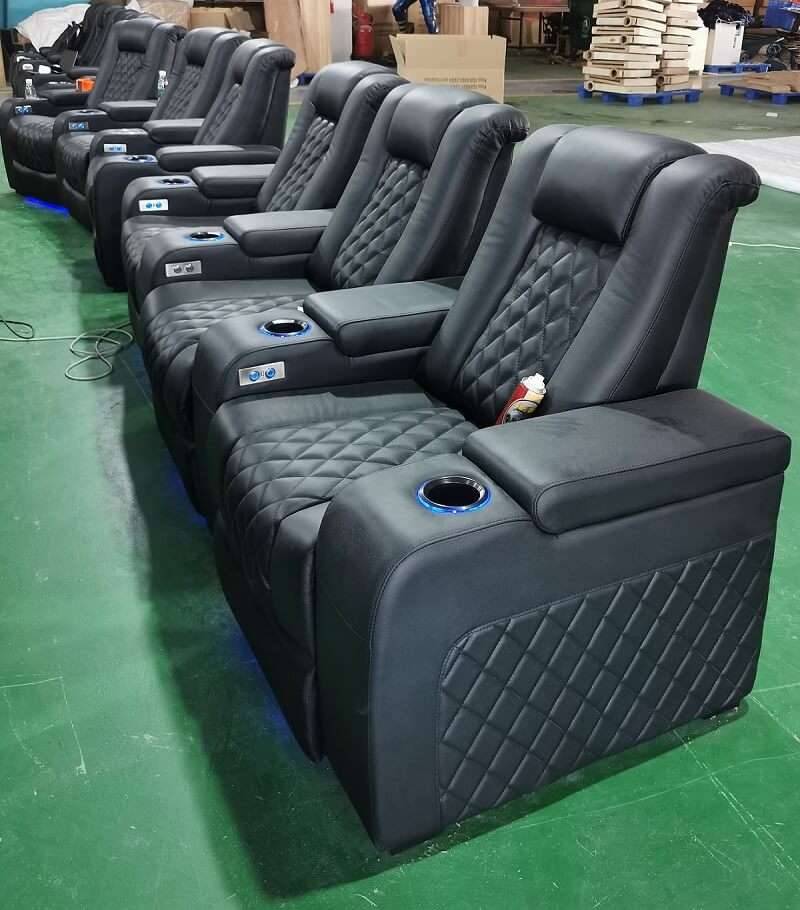 As you can see in the pictures above, there are 2 USB ports in this chair. One is in the cooling cup holder and another is in the switch. It is very convenient.
Is your weekend still boring? Are you still feel disappointted for not being able to go out side and watching movies? Then take our home movie theater chairs with the latest new technologies back home, improve your life style!
Send Us Inquiry
More movie theater seats for sale