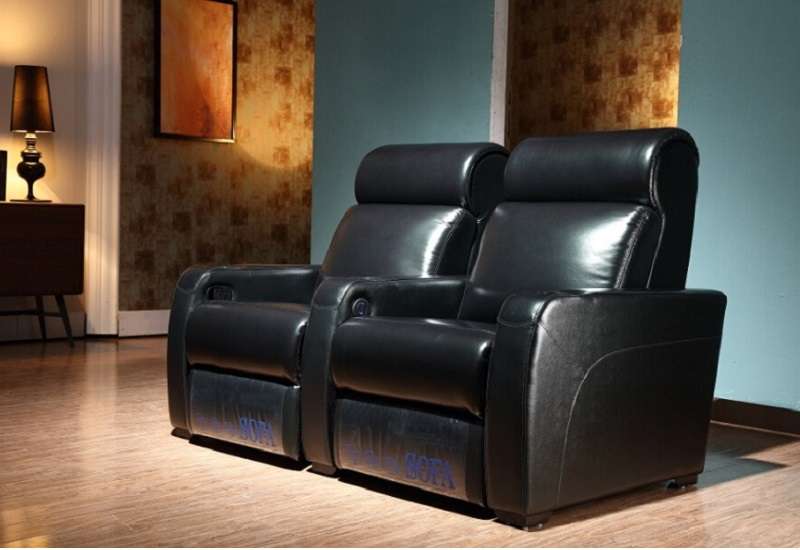 Brief Introduction
Color: Black, other color is optional
Upholstery: Leather
Weight: 55 KGS
Recline: Electric recline
USB Port: Yes
Tray Table: Optional
Cooling Cup Holder: Optional
Massage Function: Optional
Motorized Headrest: Optional
leather recliner theater seating – VIP cinema seating
Leather recliner theater seating LS-804 is very comfortable as you can see it is with soft and simple backrest and seat cushion. This design is nothing but soft and comforts.
It sells very fast in our customers' movie theater furniture stores, once the VIP cinema seating is displayed, they come back to us for another container.
The theater seating couch is soft but durable for its high density foam and strong metal and wooden frame. Instead of Pocket Coils inside, it is wooden frame with thick spring and high density foam. Compared to pocket coils, the construction is more durable.
The seating match with reclining mechanism switches are with blue ambient light and USB port. The theater seating can move once you put the buttons on it.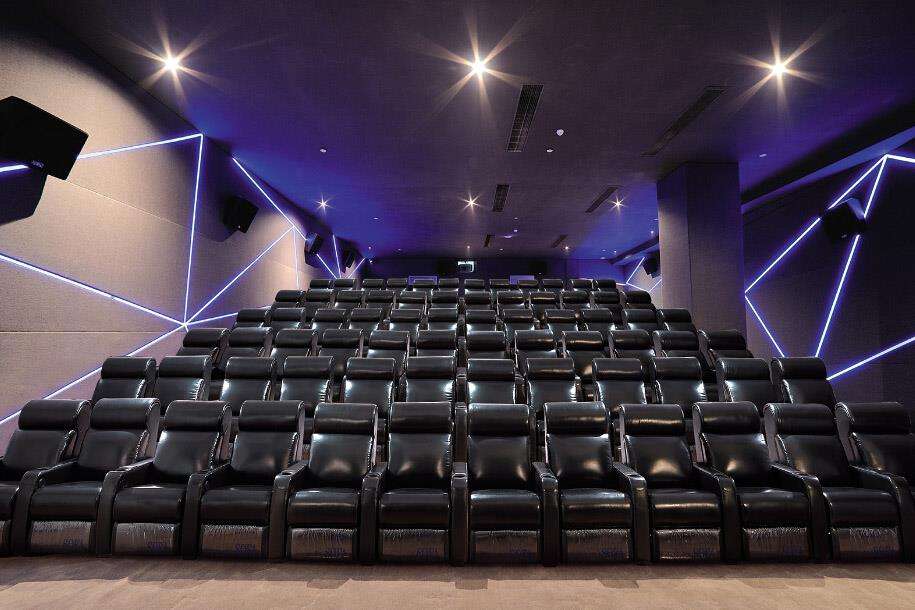 Specification of leather theater seating
Name: Leather recliner theater seating
Model NO.: LS-804
Application: home theater, home cinema, home movie theaters, commercial cinemas, VIP cinema rooms,multiplex cinemas and other entertainment center or lounges.
Upholstery: micro fiber leather
Color: black colour, optional by white, gray or any other colors
Recline mechanism: USB power reclining mechanism
Footrest: chaise style foot rest
Style: Modern & contemporary
Frame construction: Kiln-dried hardwood frame
Foam: high density foam
Cups: plastic cup
Assembly: Each Seat Ships Separately
Warranty: 5 years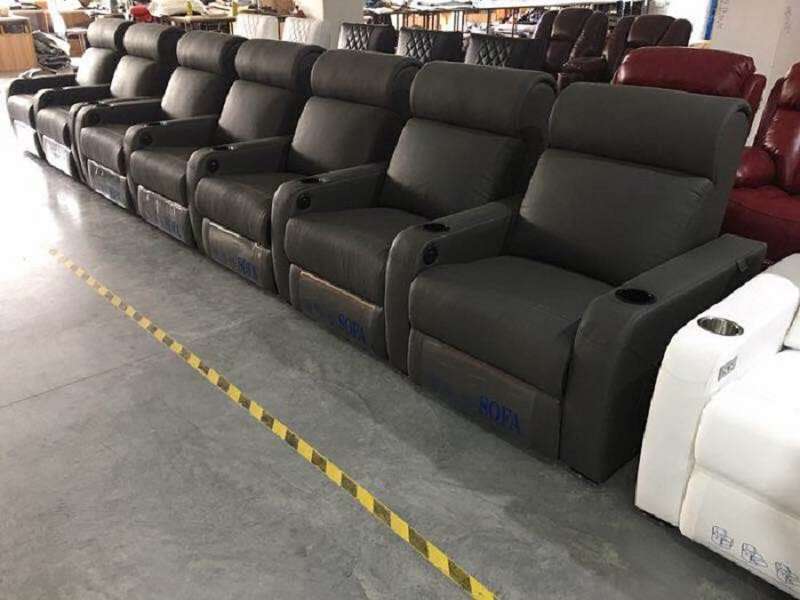 Upholstery Options – optional by genuine leather, micro-fiber leather or fabric
1. Microfiber leather upholstery
2. Full microfiber leather upholster
3. Leather match upholstery (top grain leather + PVC leather)
Other recliner theater seating chair parts options
Color: optional by any color
Recline mechanism: optional by USB power reclining or manual reclining mechanism
Cups: Optional by plastic cups, stainless steel cup or functional cups with chilling or heating functions
more Choices
can be installed the light
can be installed numbers for seat and row
fire retardant fabric is available
fire retardant foam is available
Leather theater seating dimension
overall height:900 mm
overall depth:910 mm
seat width:580 mm
armrest width:130 mm
FAQ
Q1: Can we make adjustable headrest for this chair?
Yes. Plz kindly see video below.
No. We have other models which is with adjustable headrest. We can show you. Plz contact us at info@lstheaterseating.com
Q2: Can we customized the carton box with customize marks?
Yes. But quantity should be 20 GP container or more
Q3: Can we make logo on the seating?
Yes. You can offer us your company name or logo picture.
Q4: Can we get free sample?
It depends on. We can negotiate
Q5: My room is small. Is it fit my room?
Plz offer us your room size, then we will see if the chair you like fit or not. We will make a CAD layout picture for you. Then you can see it is fit or not, and know how many seats you can display in the room. If not fit, we will recommend other seats that satisfy you.
Why do we use the plastic padding on the footrest as you can see from the picture?
As you can see in the picture, there is a plastic padding on each leather theater seating. Some customers don't like it. Then we can remove it to meet different demands.
While we suggest using it because it can better protecting the leather or PVC upholstery on the foot rest. You know many people always kick it unpurposely or some naughty children may damage the upholstery on purpose. If we have this thick plastic padding, then the theater recliner will be more durable.
If you want to know more infomation, welcome to contact us with below form.
Send Us Inquiry