Movie seating LS-824 is a space saving cinema sofa even with this round armrests, it is not big and very good for commercial movie theaters which require a large amount of audience.
Considering the movie seating price, we offer 3 options.
You can choose to make it fixed seat which is the cheapest.
The second is to make it with manual reclining mechanism, which is a little big.
The third is make it with motor reclining inside.
You can choose anyone you want according to your budget.
Type: reclining cinema chairs
Generally use: cinemas, theaters
Color: Black
Warranty: 5 years
Lead time: 20-25 days
MOQ: 5 seats
Delivery Term: EXW/FOB/CIF/CNF
Packing: one seat one carton
Assemble: easy assemble
More details
We are dedicated in details as we know that it is very important to pay more attention to details and select good materials.

Seating dimension and layout
overall height: 1030mm
overall depth: 850mm
seat width: 580mm
armrest width: 130mm
Chair layout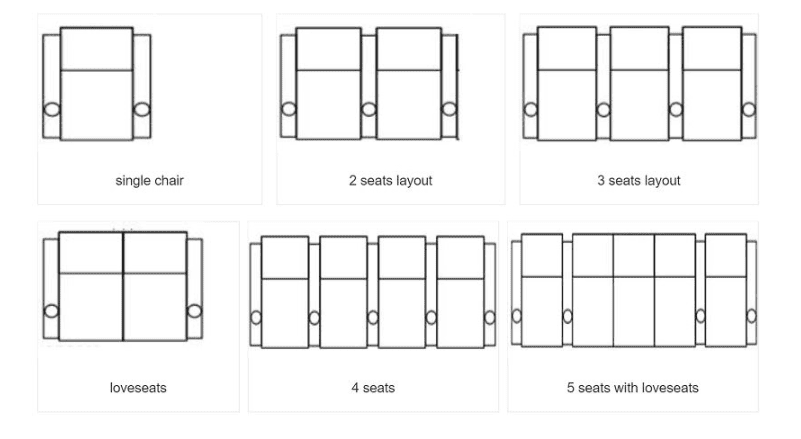 SEND US INQUIRY