To truly immerse yourself in the magic of cinema, you need more than just a large screen and a surround sound system. Creating a comfortable and stylish seating arrangement is crucial. Home cinema sofa can be the perfect centerpiece to elevate your movie-watching experience to new heights. This red leather home cinema sofa LS-6102R is a such a piece of essential addition among the home theater furniture.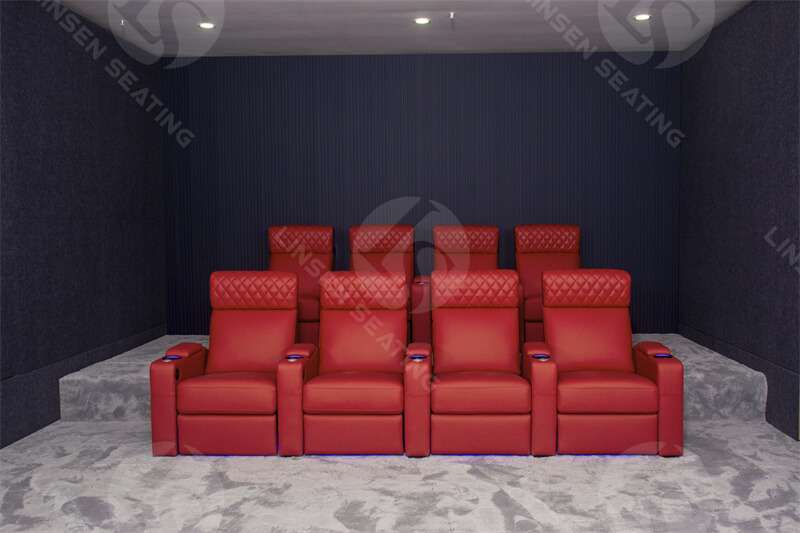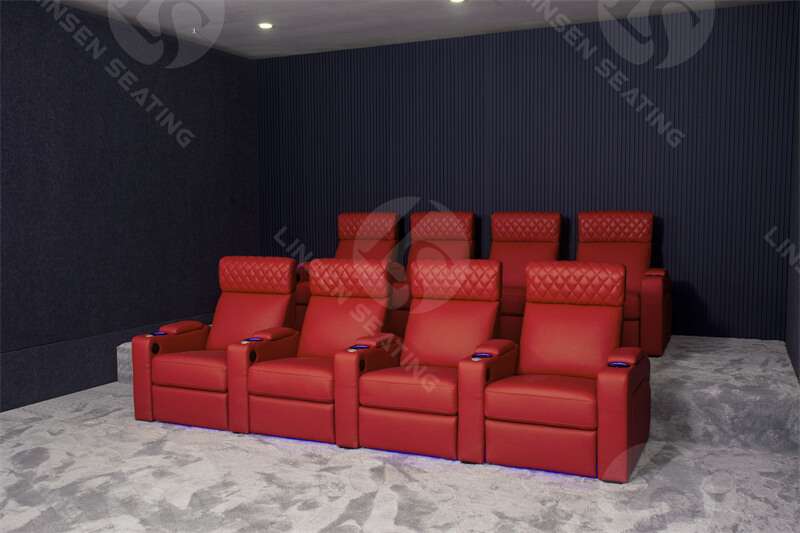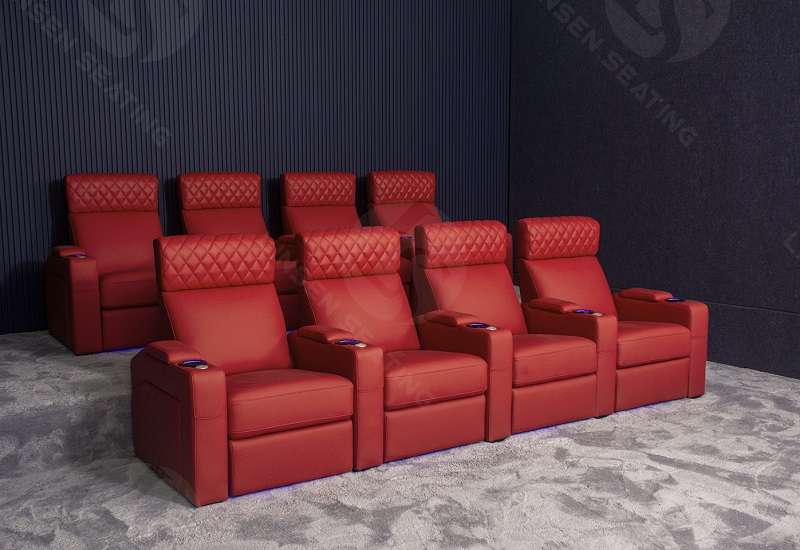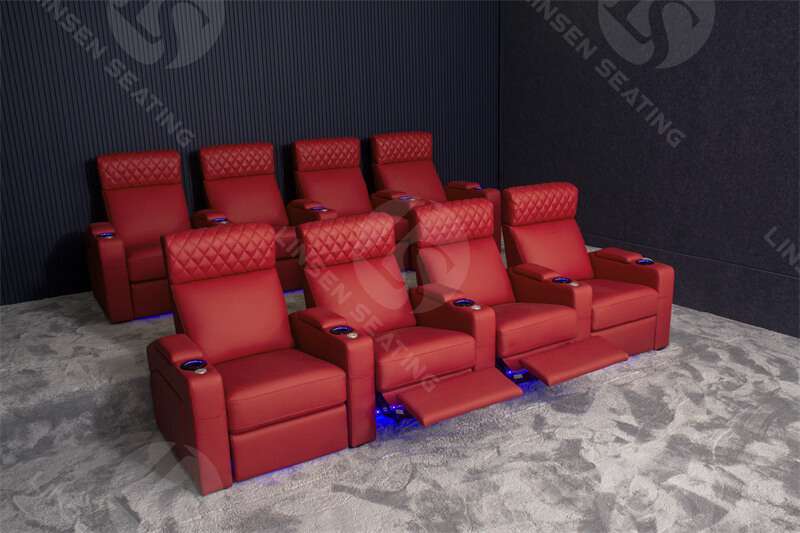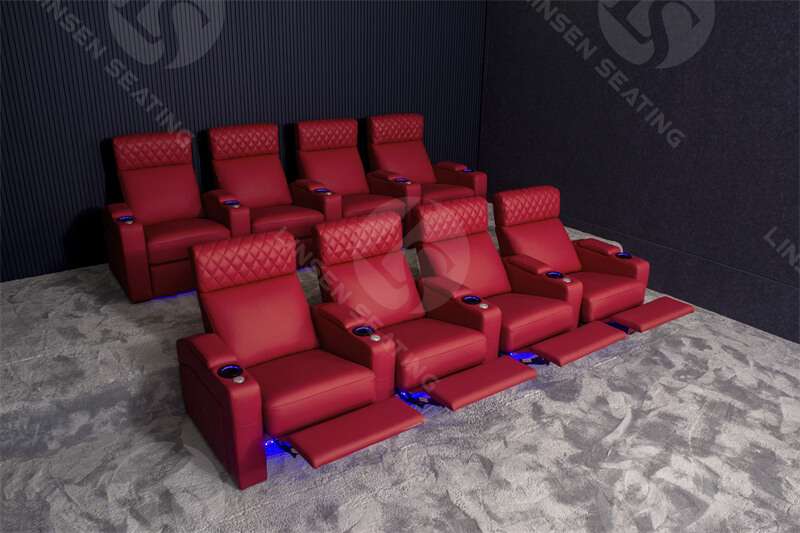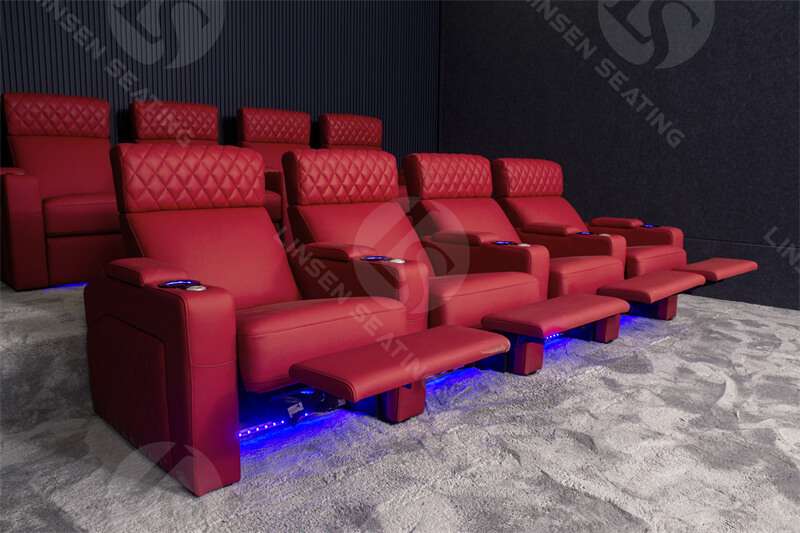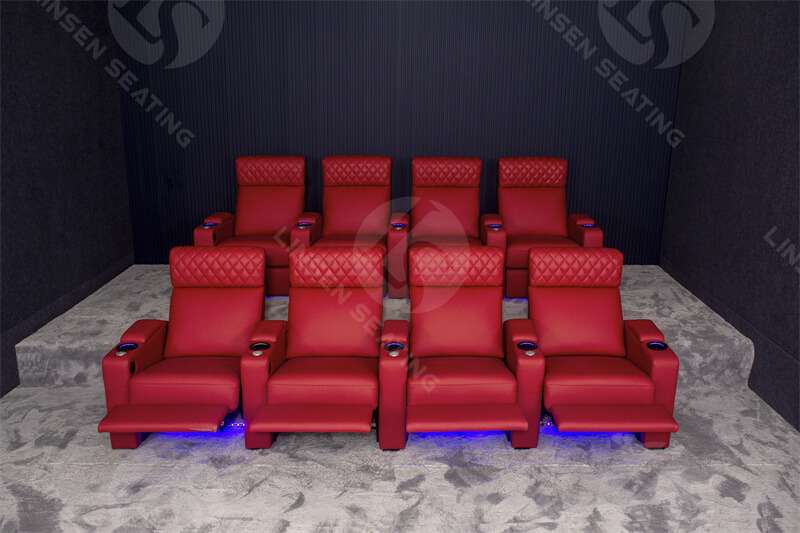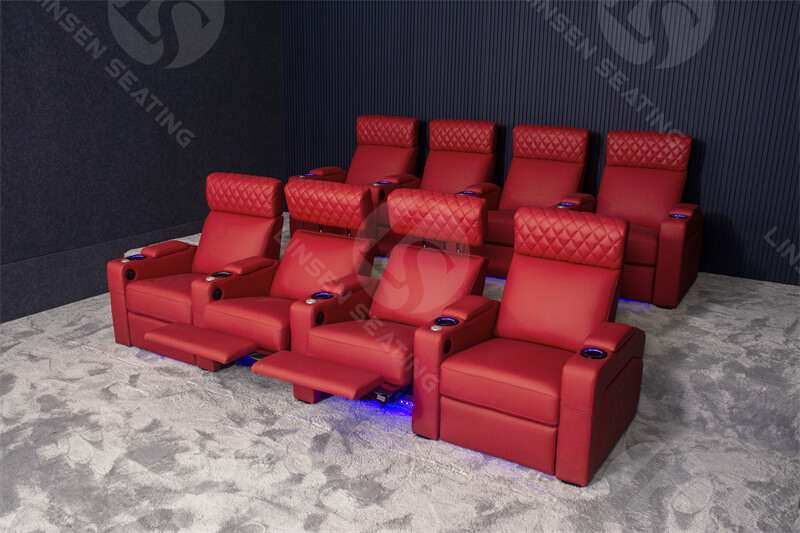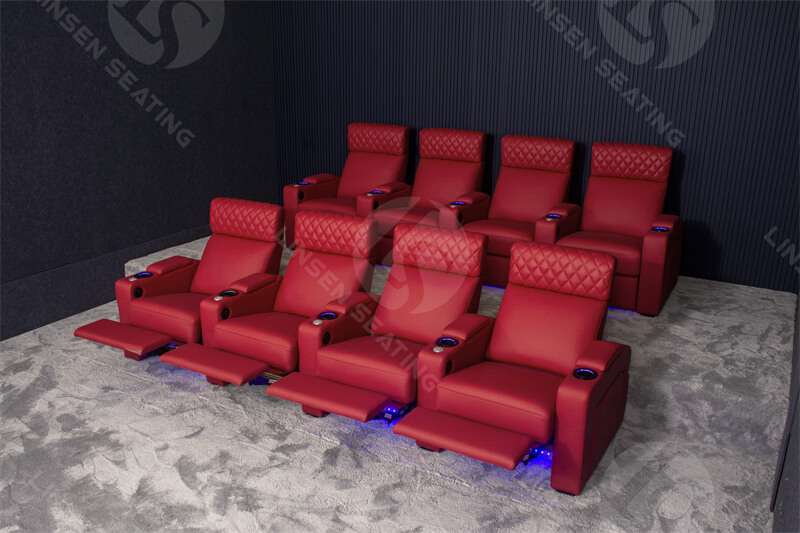 Details of Home cinema sofa LS-6102R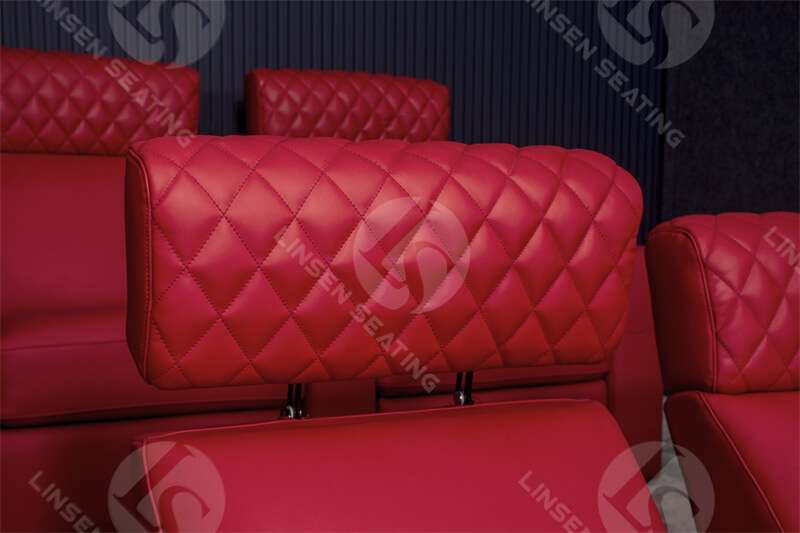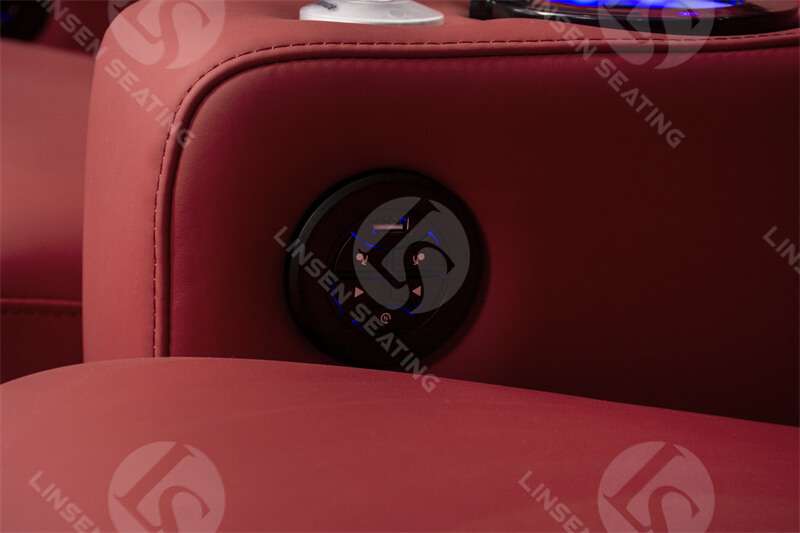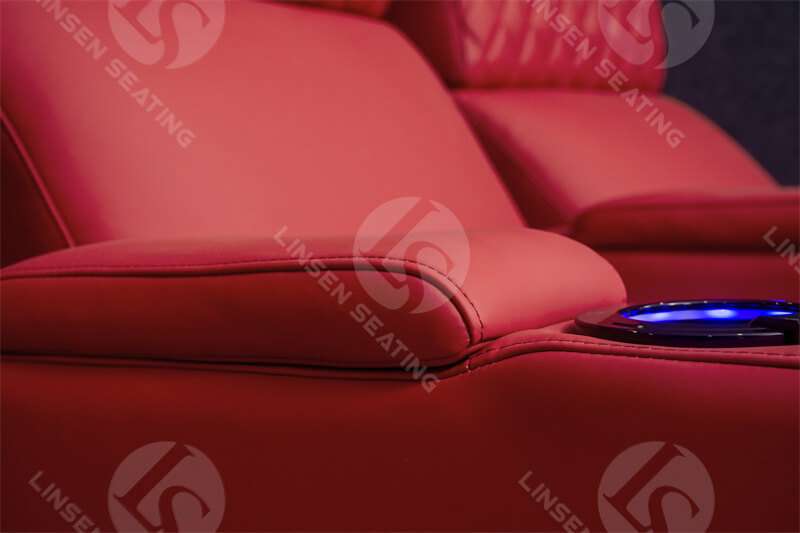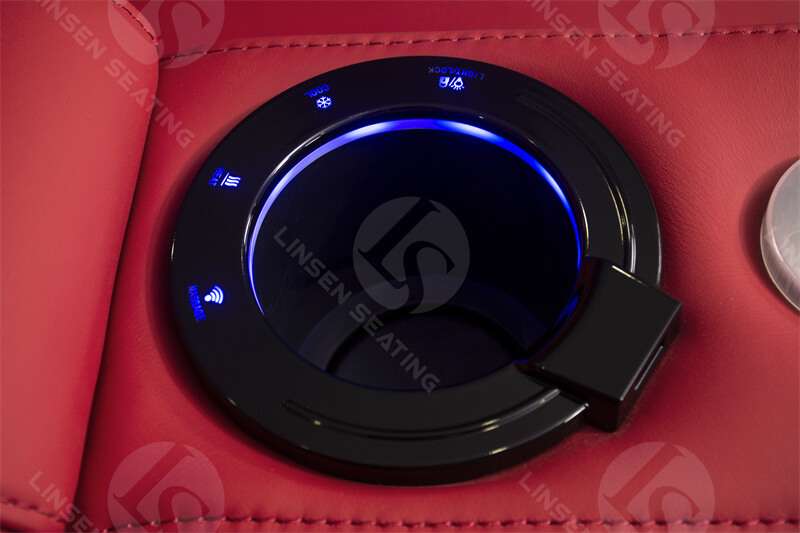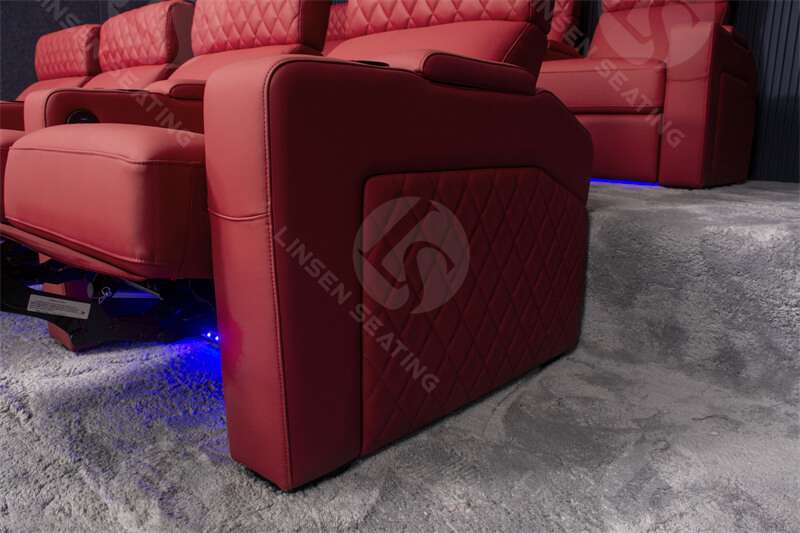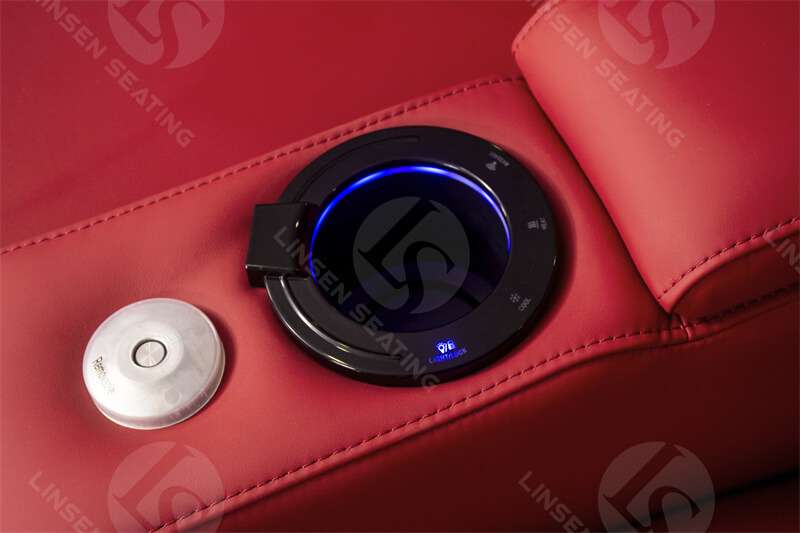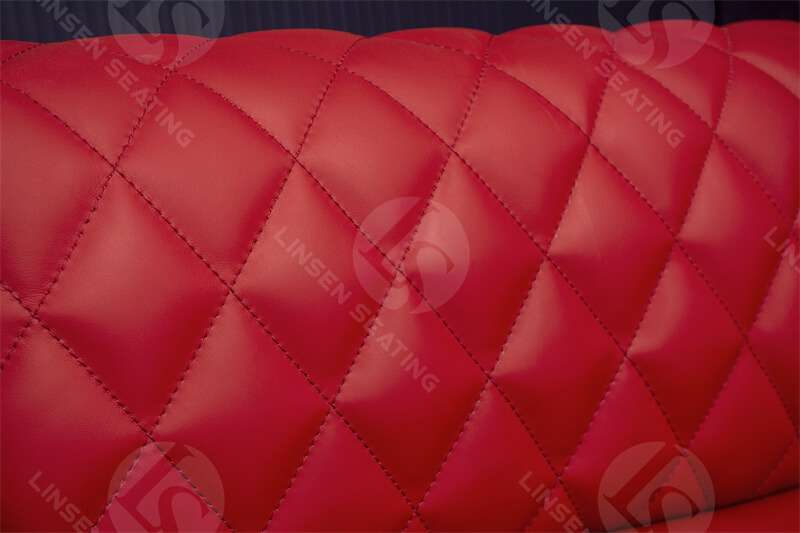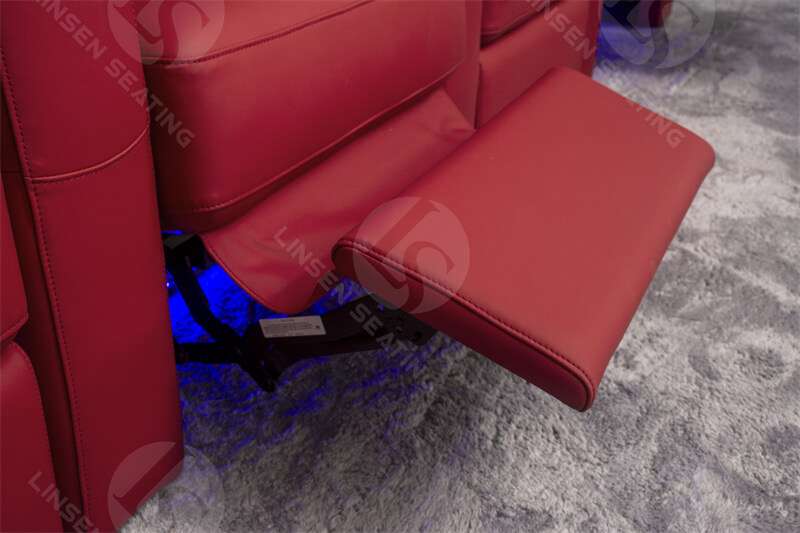 Main Features
Cow hide upholstery
Power recline
Motorized adjustable headrest
Accessories Socket
USB Port
Cooling cup
Hidden storage compartment
Diamond stitching
Soft & comfortable
This exquisite upholstery style in LS-6102R showcases a pattern of diamond-shaped stitches meticulously crafted across the surface of the home movie theater sofa, creating a visually stunning and luxurious look.
The precise diamond pattern is achieved by carefully sewing intersecting lines, creating a quilted effect that adds depth and texture to the sofa's headrest and arm sides. It adds a visually striking focal point for any home cinema setup.
LS-6102R also exudes a timeless elegance, reminiscent of classic and high-end furniture designs. The overall aesthetic is sophisticated.
In terms of comfort, the cushioning of home theater sofa LS-6102R is made of high density foam, soft but durable. You feel very relaxed when sitting in the seat. It is so soft and comfortable. But you will find out that the seat is still very well padded after using a few years. You can totally sink into the sofa while enjoying your favorite movies or TV shows.
How do you like this home theater seating design? If you like it, welcome to send us an inquiry!
Send Us Inquiry
other home theater sofa for sale