Electric theater recliner in red leather LS-6102 is an elegant home theater seating design. You can buy it for your living room, home theaters or gaming room. Red cow leather upholstery make it very catchy to the eyes. There are hidden storages in the arms, elegant wine glass holder and easy control power headrest. The side of arm design & stitching is very fancy.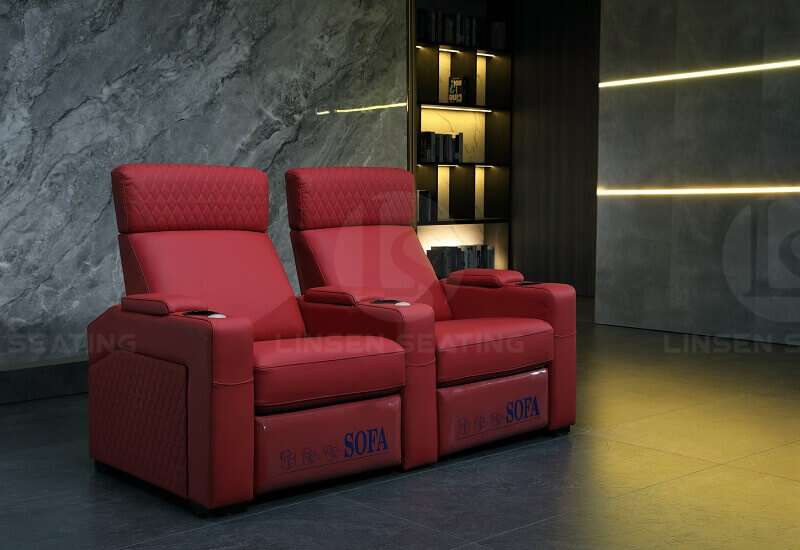 Brief Introduction
Model No.: LS-868
Power theater recliner chair
With power headrest
With storage
With wine glass holder
Top grain cow leather upholstery
With cup holder
MOQ: 2 chairs
Delivery: Shipping by sea
It is a home theater recliner chair with removable tray table
Electric theater recliner LS-6102 is with removable tray table. The tray table is big enough to support a laptop. So you can even work in the chair.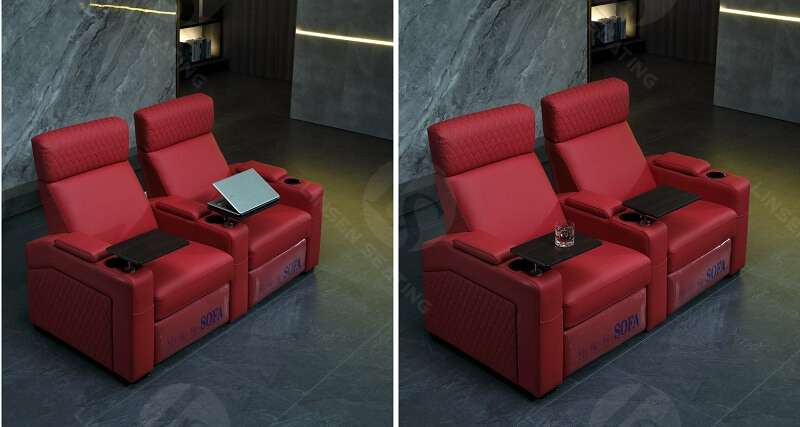 It is a home theater couch with wine glass holder
Silver wine glass holder in this home movie theater couch share the same dock of the removable tray table. It is 360° swivel.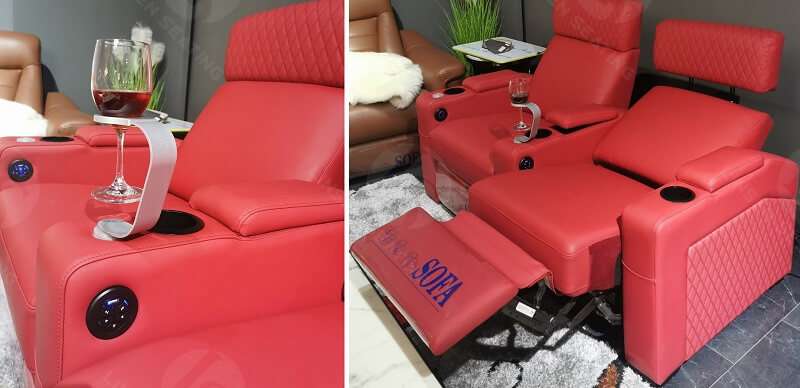 It is an electric theater recliner with hidden storage.
Each arm of home theater seat LS-6102 is with hidden storage to keep your personal belongings like USB cables, mobile phones and books etc.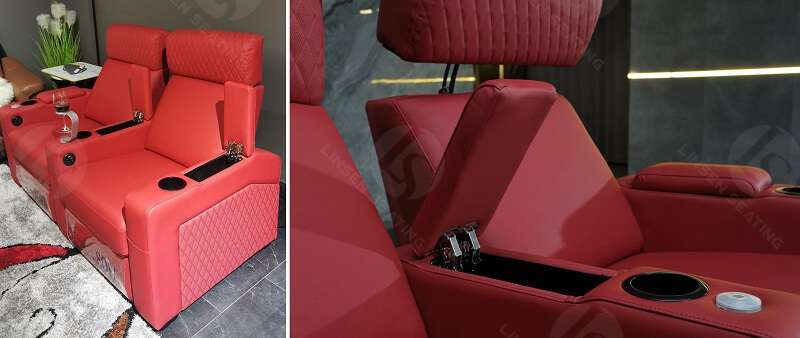 It is power theater recliner with power headrest
Home theater sofa recliner LS-6102 is fully electric. The foot rest can stretch out and backrest go to the rear. The headrest can also go up to support your neck.
It is a perforating leather theater recliner, more breathable and comfortable
Different from normal leather, the leather in home theater sofa LS-6102 is perforating. It is more comfortable and breathable.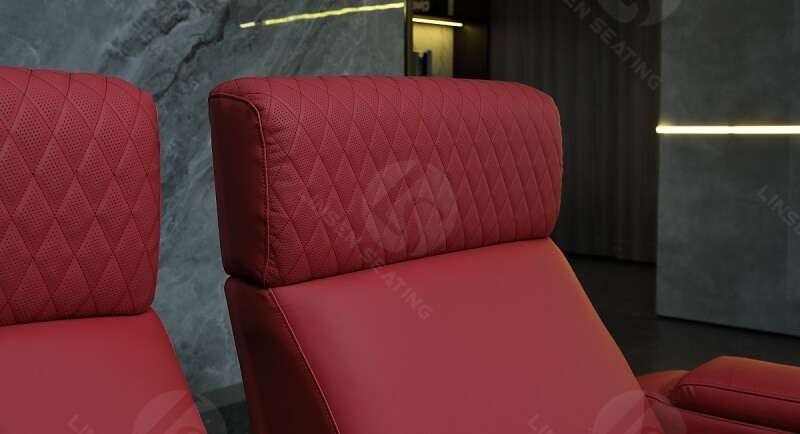 Other details of movie theater recliner LS-6102
Linsen Seating win the markets with selected materails and exquisit workmanship. We believe these 2 aspects are 2 of the most important factors to make a high quality home theater seating. So you will never need to worry about the quality. The thing you are worried is what we are committed in.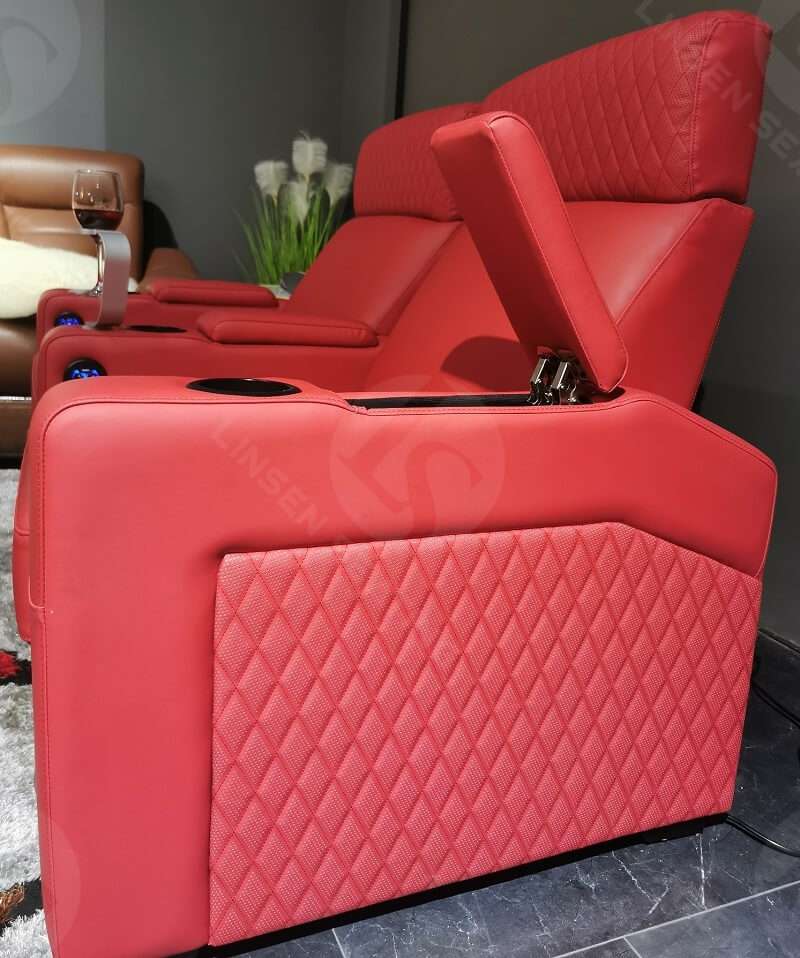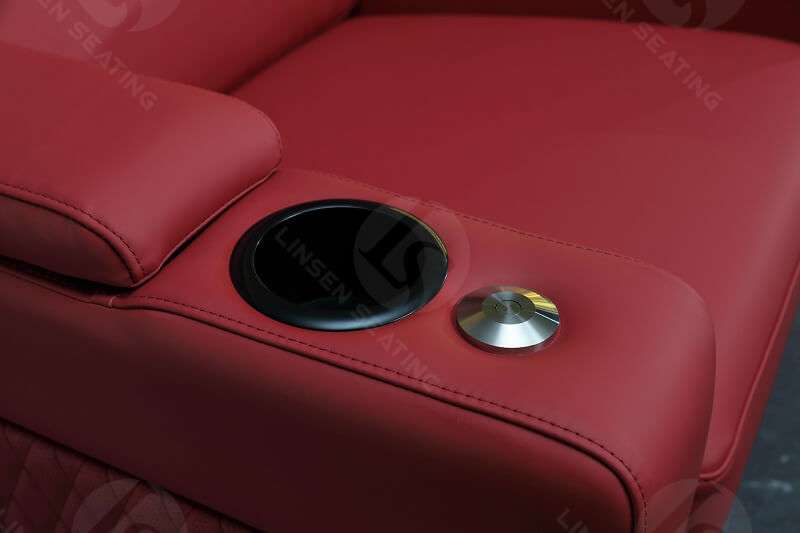 If you like this chair, pls feel free to contact us by leaving a message or email. We will get in touch with you.
Send Us Inquiry
Other similar movie theater recliners for sale