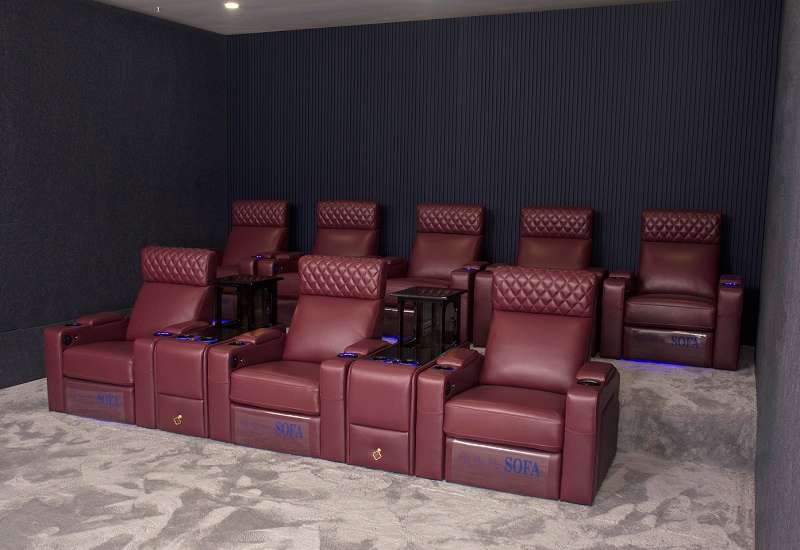 This particular leather home theater power reclining sofa with console is not only attractive with its diamond stitching headrest, but also practical with its perforated leather design, especially for hot days. The breathable material ensures that you won't overheat during extended viewing sessions, so you can relax without any discomfort.
Features of power reclining sofa with console
Electric recline – The power reclining feature allows you to adjust the position of the sofa to your liking with the push of a button, making it easy to find the perfect angle for optimal viewing.
With center console unit & drawer – If you need a place to put your snacks and drinks, the center console unit provides ample space like the drawer to store all your necessities.
Electric lifting wine cabinet – But what really makes this home theater power reclining sofa special is its electric lifting console unit. With just a touch of a button, you can lift the hidden wine storage and down to your desired height, giving you more convenience and control over your viewing experience. What a nice movie experience with a sip of red wine at hand!
Power headrest – With the adjustable power headrest, you can ensure that your head and neck are supported in the most comfortable way possible.
Cooling cup holder -Cooling cup is just like a portable refrigerator. It is amazing design for hot days. You can keep your beverages cool if you don't like warm drinks.
Home button for dual motors – when you want to leave the theater sofa and cinema room quickly, home button is good for you to recall the open headrest and seat back at once. The headrest and seat motor will come back to its original position at the same time.
Poforated leather – It makes the chair breathable. You will not be uncomfortable even for a movie marathon.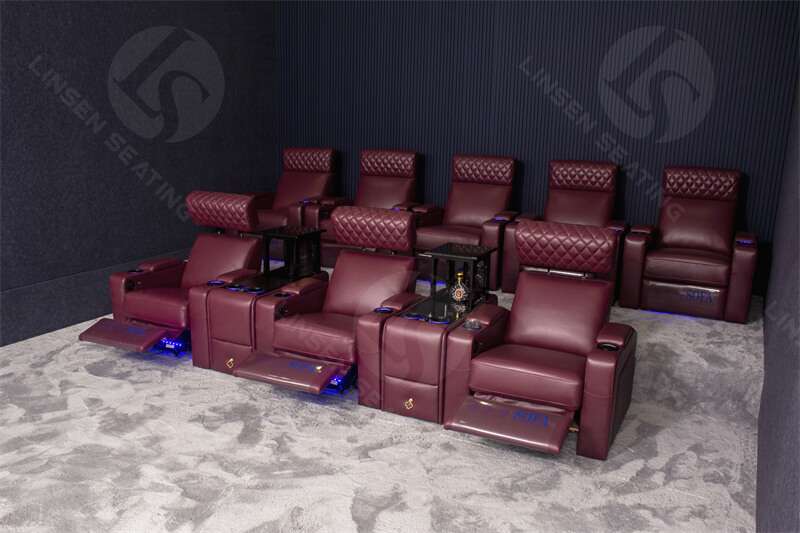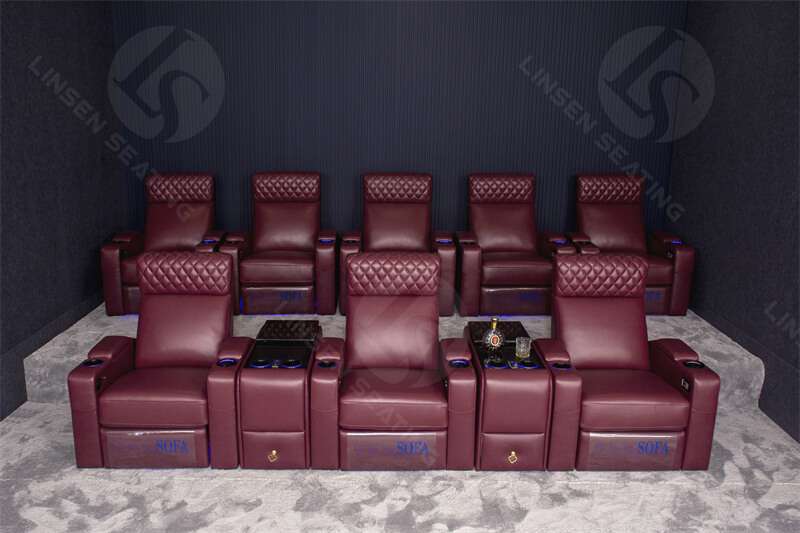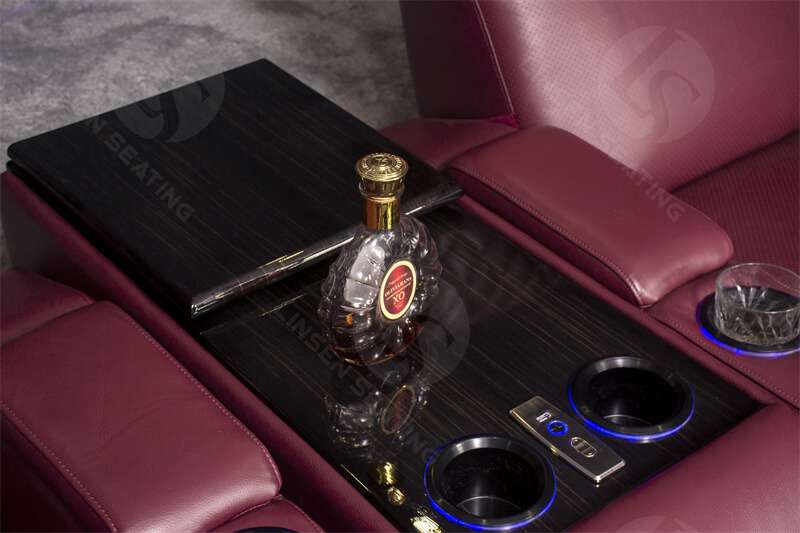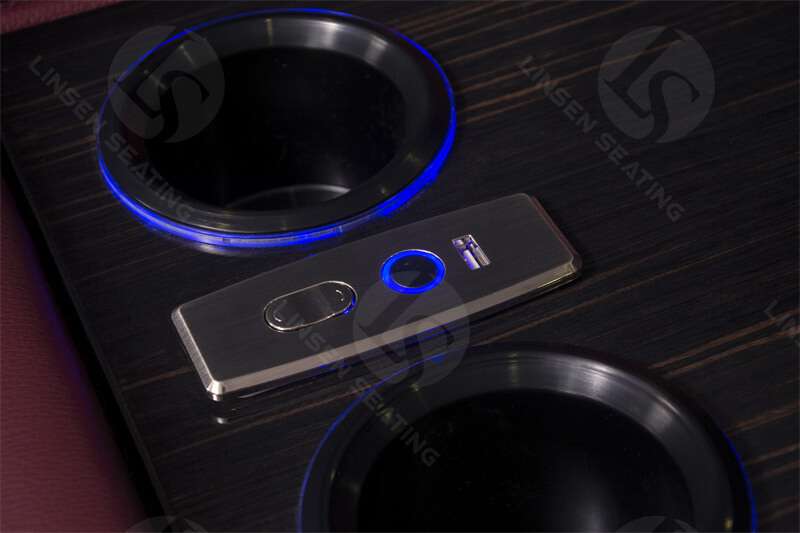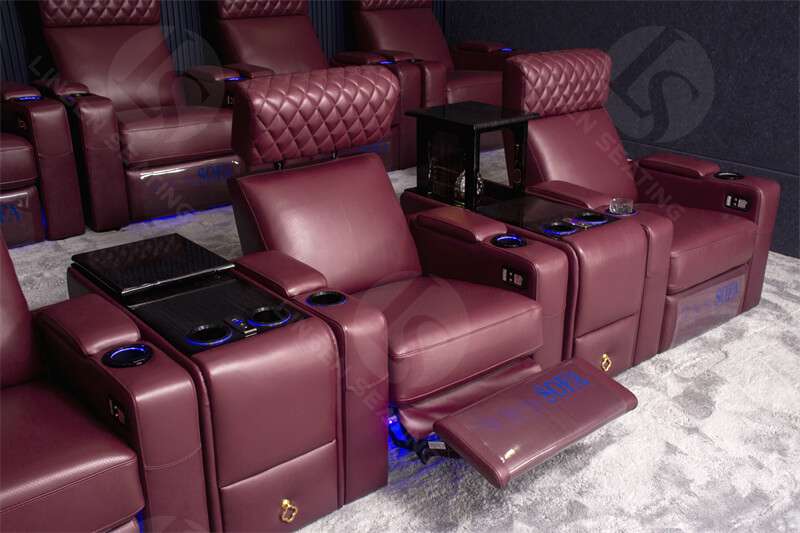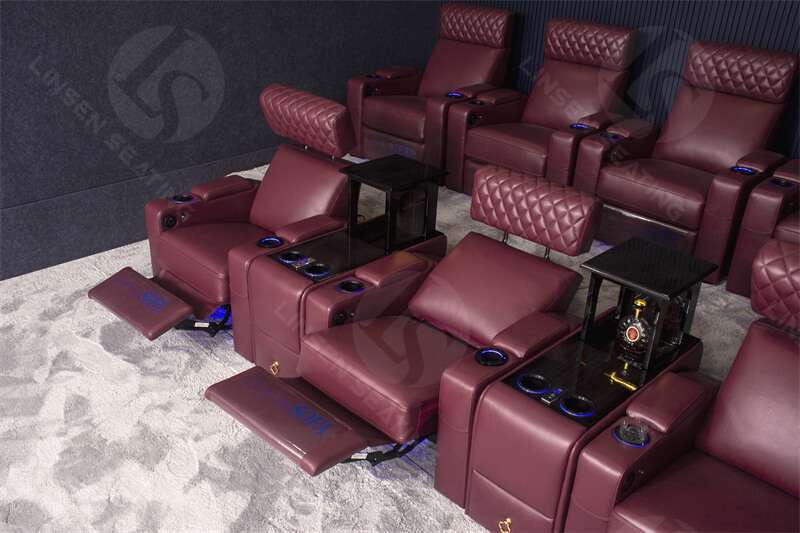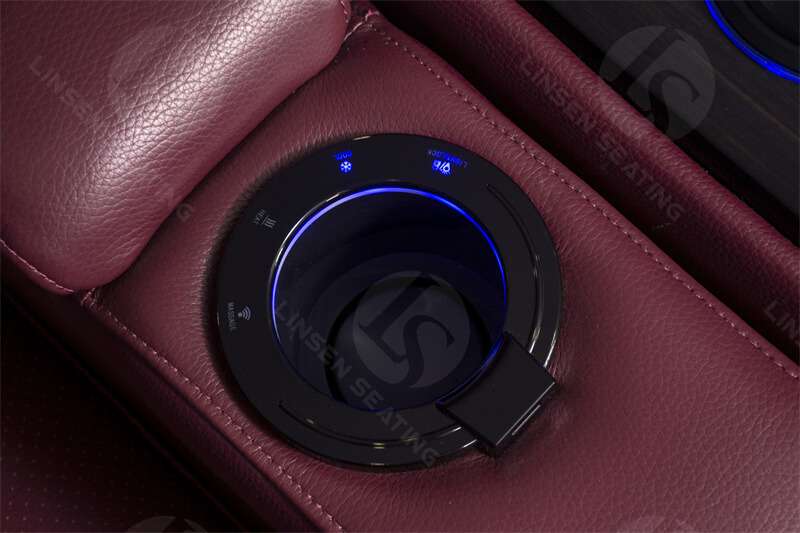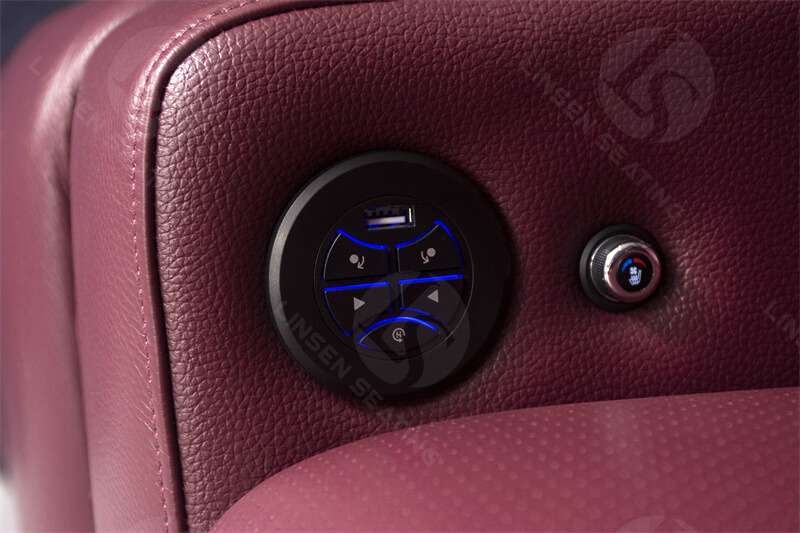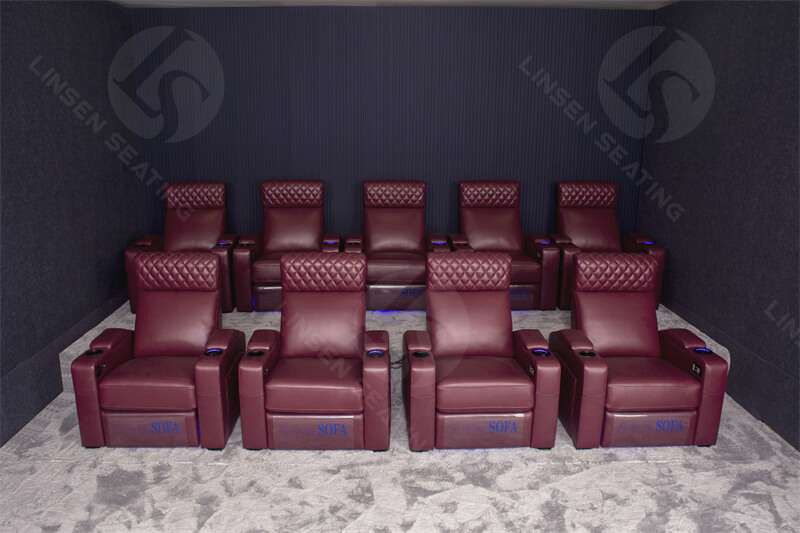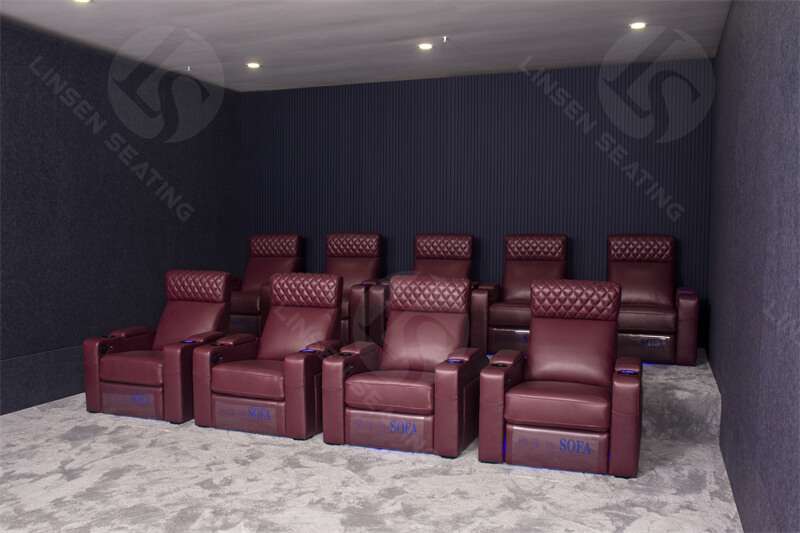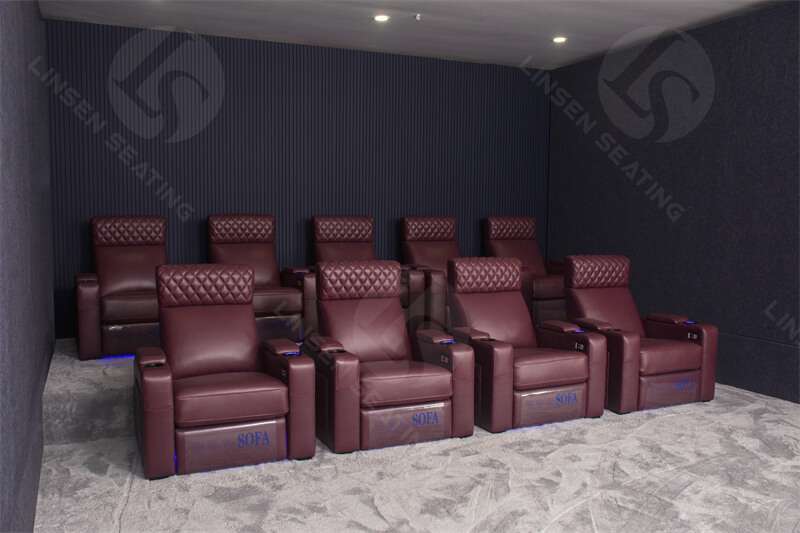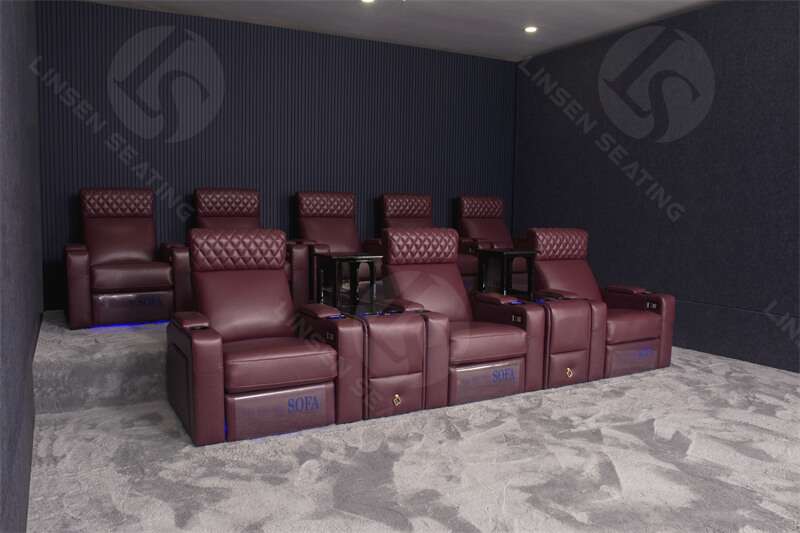 So why settle for less when you can have it all? Upgrade your home theater with our leather power reclining sofa with consol. Transform your space into the ultimate entertainment destination with the luxurious and stylish power headrest recliner. Sit back, relax, and enjoy the show – you deserve it!
Send Us Inquiry
other reclining movie theater sofa for sale