Luxurious and comfortable home theater sofa brings ultimate home movie theater experience. This red leather theater room sofa redefine comforts and sense of beauty of home theate seating. It provides maximum cozy for its amazing features.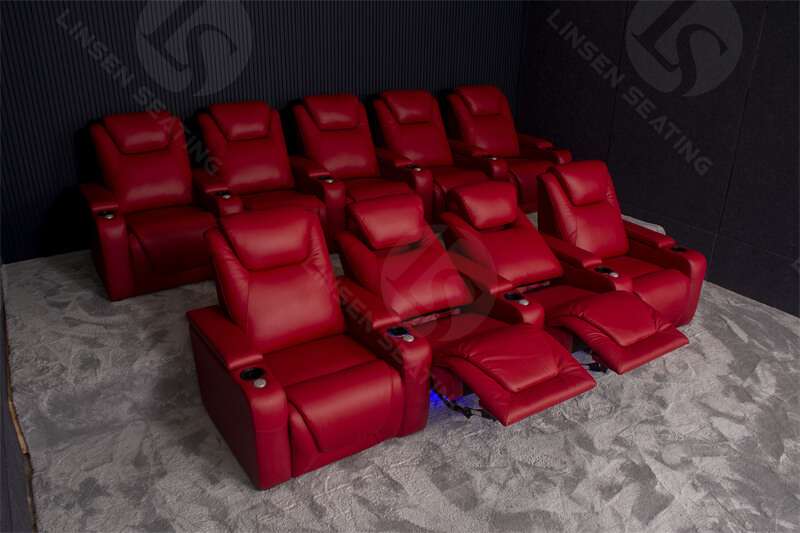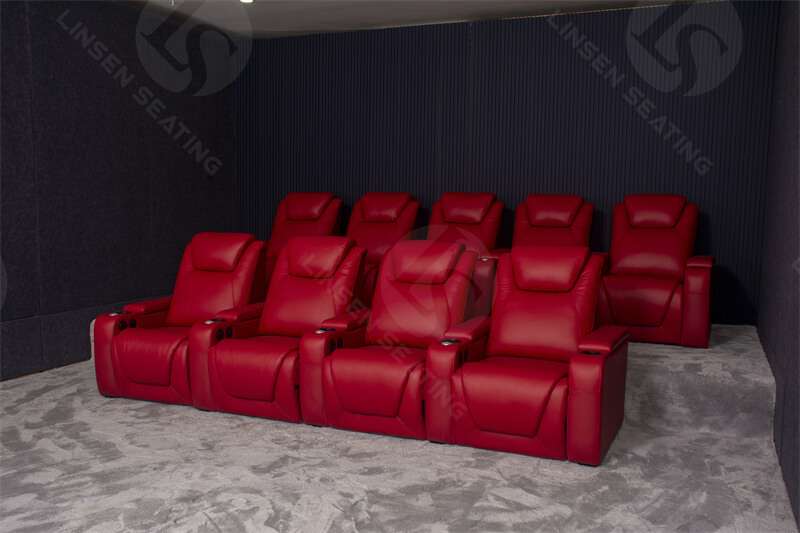 1. With Nice upholstery – Red leather
Red leather is striking, rich, bold, incredibly stylish, supple and soft. It adds a touch of elegance and sophistication to home theater room. With its buttery soft texture and exceptional durability, red leather ensures that your movie theater sofa remains cozy, inviting, and stunningly beautiful for years to come.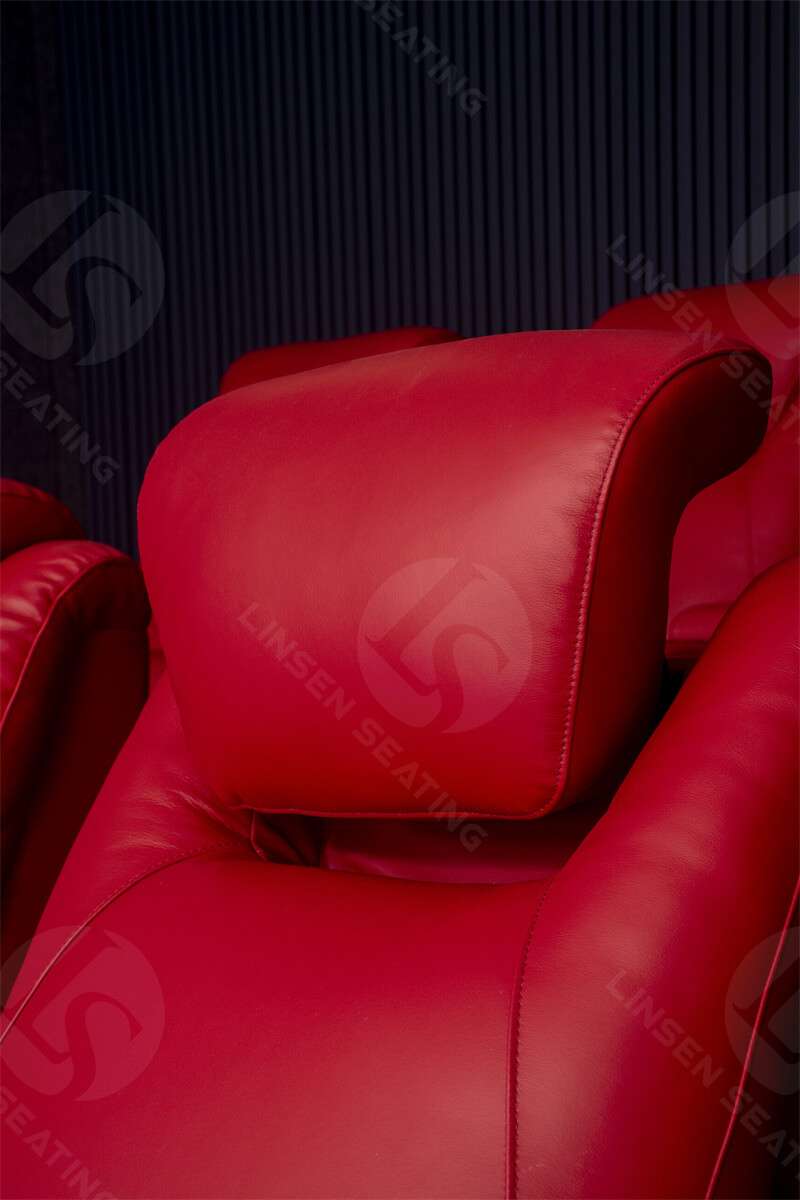 2. Power theater recliner sofa with power headrest
This theater room power recliner sofa allows you to adjust to the perfect position for optimal relaxation during your favorite films or favorite TV shows. With just a press of a button, you can adjust the angle of both the sofa and the headrest to find the best position for your body. This personalized level of comforts not only makes it easier to sit through longer movies or multiple episodes back-to-back, but also helps prevent the neck strain and discomfort that can often come with traditional seating options.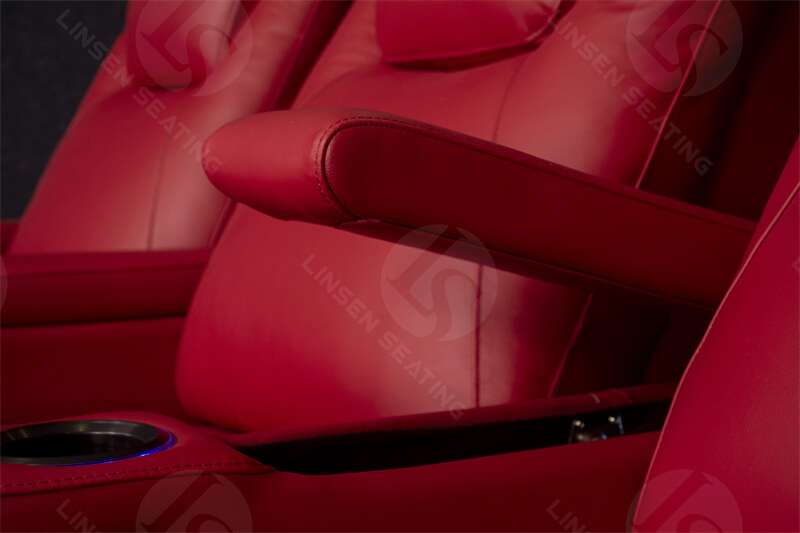 3. with Convenientbuilt-in storage
Another great feature of this theater recliner sofa is that it comes equipped with convenient built-in storage compartments to keep all your essentials close at hand. It is perfect for storing snacks, drinks, and other essentials so you don't have to interrupt your movie watching experience.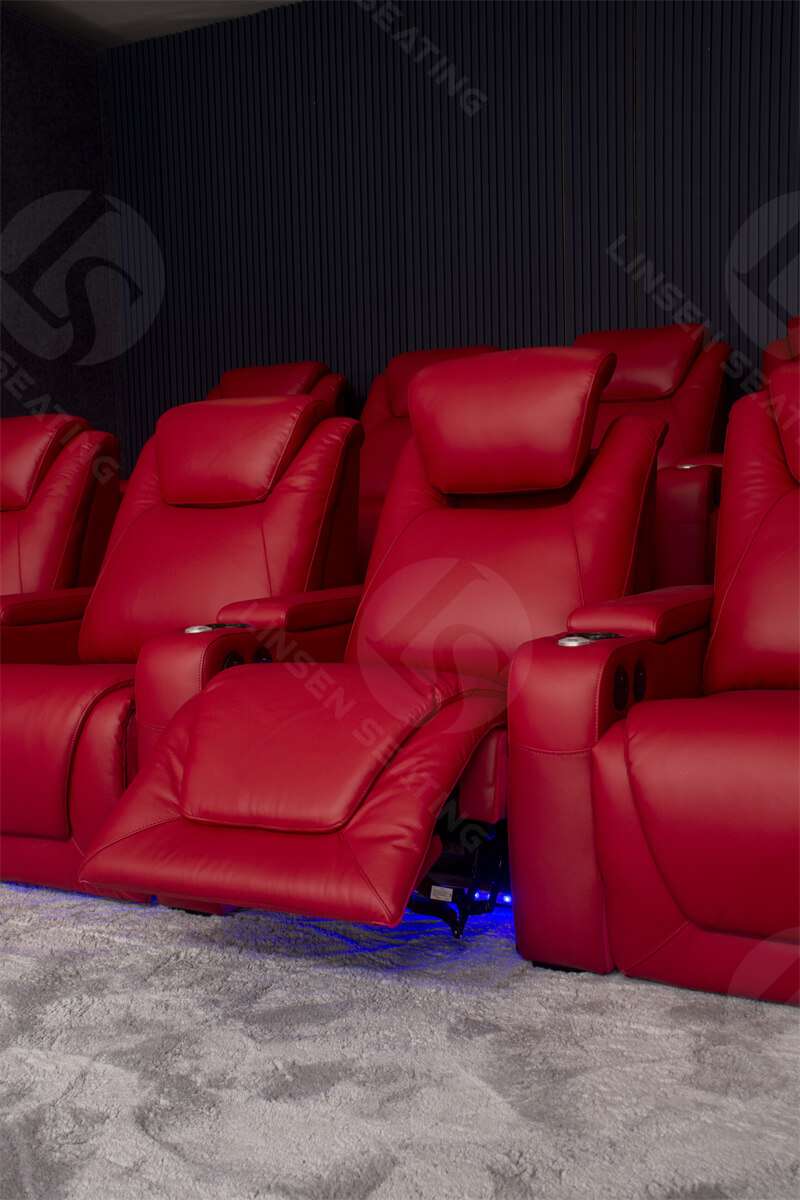 4. with impactful LED lights
The addition of LED lights to your movie theater sofa truly elevates your home cinema experience. These discreet yet impactful lights not only add an ambiance reminiscent of a professional theater but also provide a practical solution for navigating the room in the dark without disturbing your fellow movie-watchers. Whether you need to locate the remote or refill your drink, the soft glow from the LED lights ensures you can do so with minimal fuss and maximum style.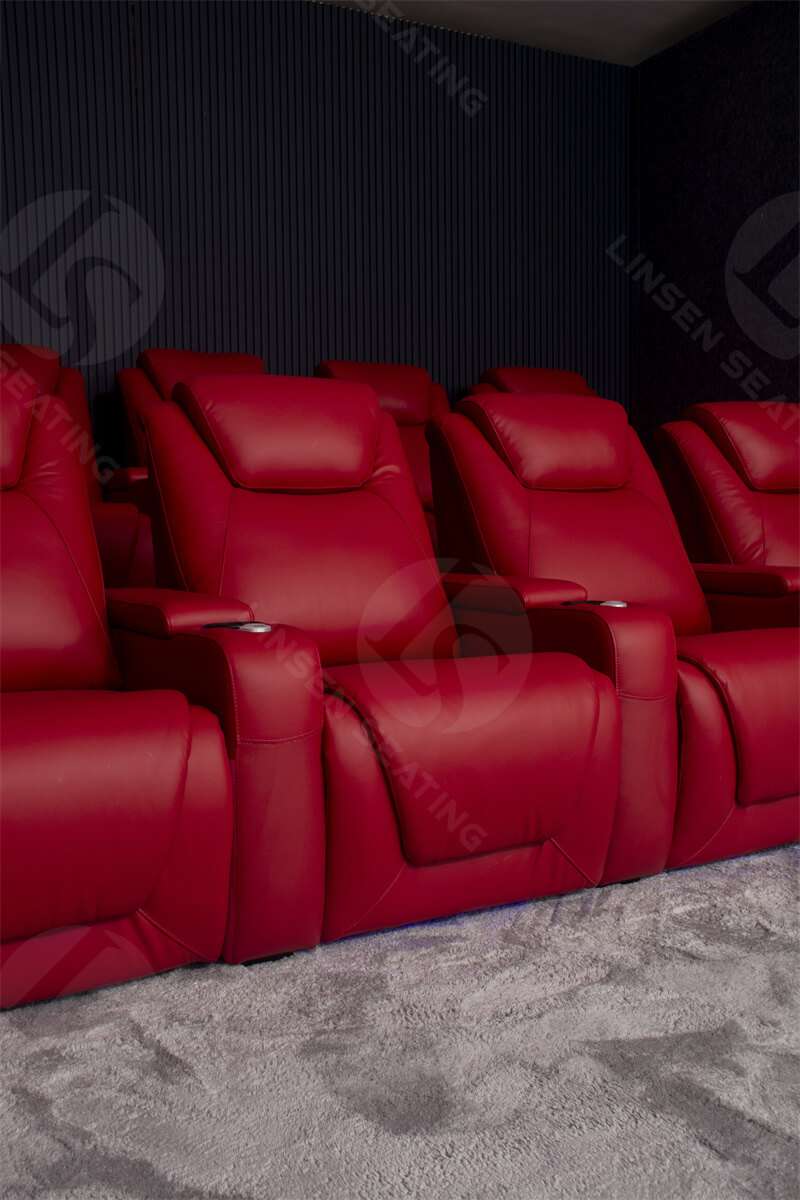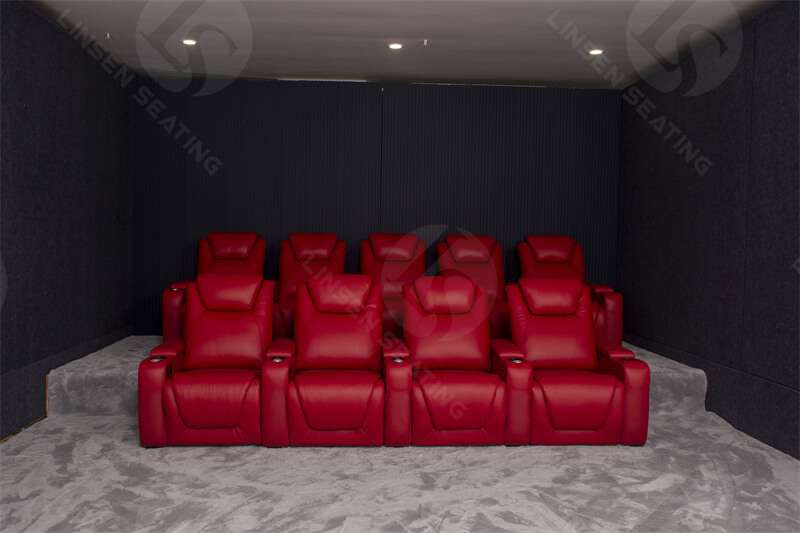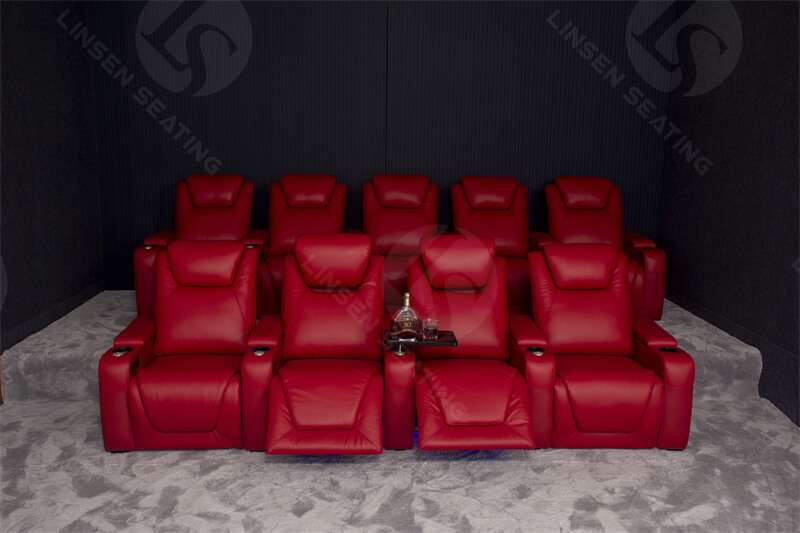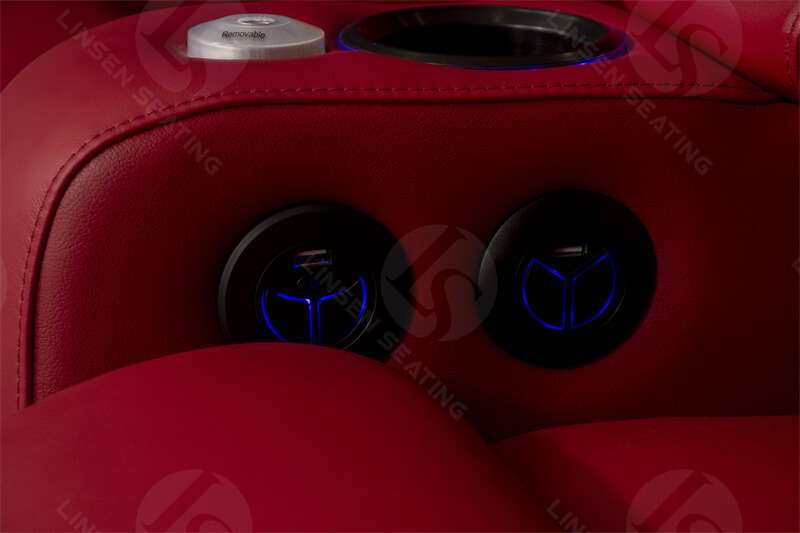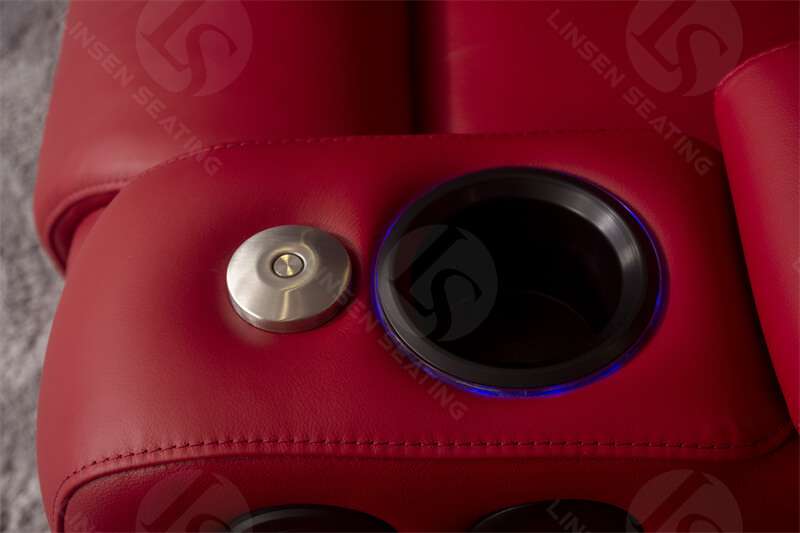 Investing in the red leather power recliner theater sofa is not just a purchase, it's an investment in your own comfort and entertainment. It's a symbol of a luxurious lifestyle and a dedication to exceptional home entertainment experiences.
With its stunning design, unrivaled comfort, and practical features of power headrest, storage, and LED light , this movie theater sofa will undoubtedly become the centerpiece of your home cinema – and the envy of everyone who has the pleasure of taking a seat. Don't settle for anything less than the best when it comes to your relaxation and enjoyment; invest in the ultimate movie theater sofa today and redefine the way you watch movies forever.
If you are tired of uncomfortable movie theater chairs ruining your movie experience, look no further than the red leather power recliner theater sofa, the ultimate solution for movie enthusiasts.
Send Us Inquiry
Other Home theater room recliner sofa for sale