LS-697B is a black leather 4 seat theater recliner with LED lighting under the seat and swivel tray table in the arm. It is very comfortable with thick foam in the seat and backrest cushion. There is also cooling cup holder with blue ambient light in the arm.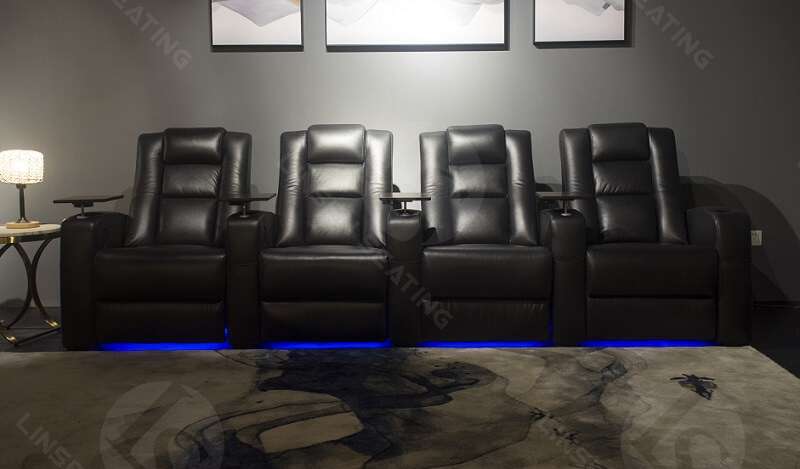 Brief Introduction
Upholstery : Black genuine leather
Recline: Power recliner
USB port: Yes
Cooling cup: Yes
Tray table: Yes
LED lighting: Yes
MOQ: 2 seats
Warranty: 10 Years
Black leather theater recliner LS-697B is a very good piece of home theater furniture because of its nice simple design, sleek upholstery and thick and comfortable cushioning. Except home theaters, 4 seat theater seating LS-697B also can be used in the living room for watching TVs.
Functions of theater sofa recliner LS-697B
One of the key reasons to choose home theater recliners as seating for home movie theaters is its innovative technologies and good functions. Traditional sofa seating can not bring so many connvenients. Movie theater recliner sofa LS-697B can be with all latest technologies. Here we are going to show LED lighting and tray tables especially.
LED lightinig
LED lighting on power recliner chair LS-697B is blue ambient light. It can be controlled by the touch buttons on cooling cup holder that is used in the chair. You can turn it off if no need and turn it on when you need it. The nice lighting add a lot of feeling of cool for your home movie theater.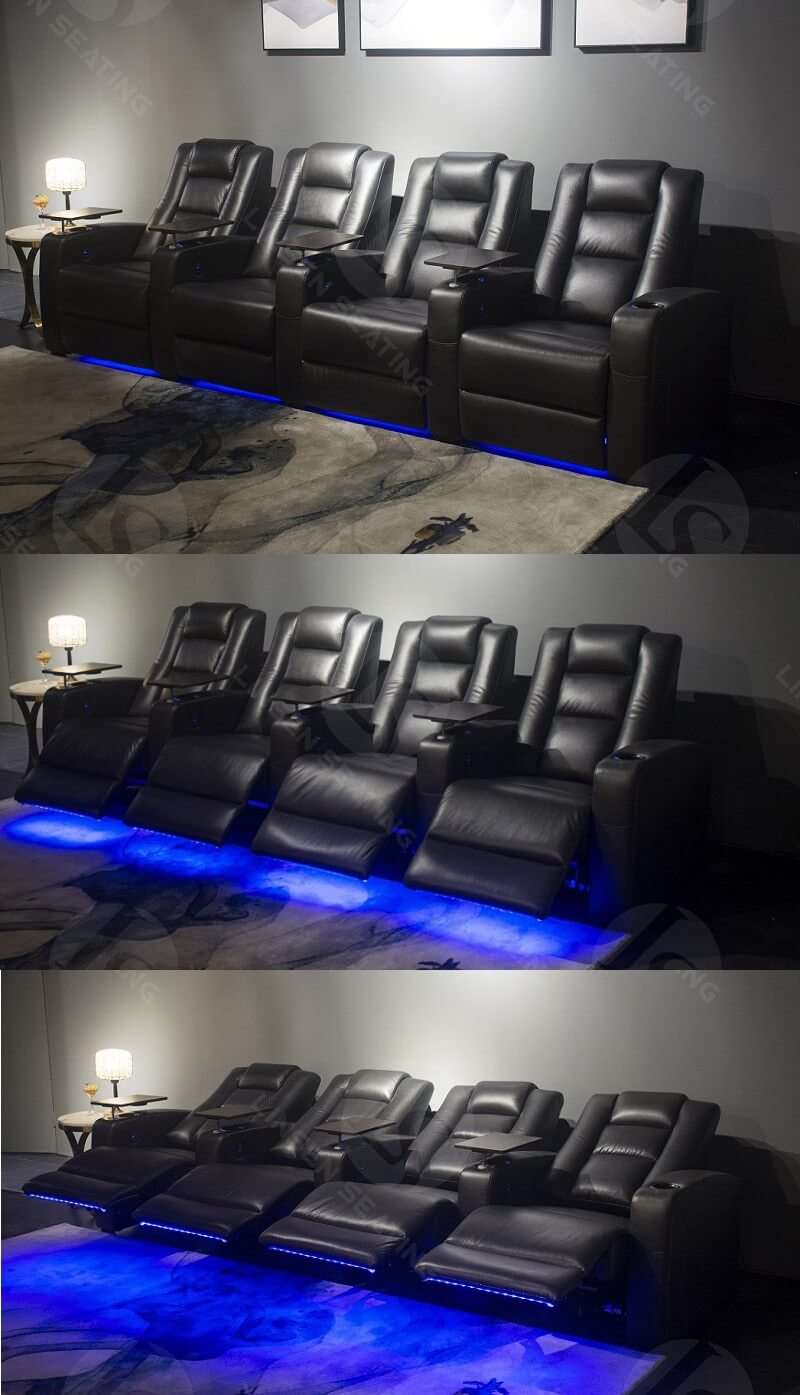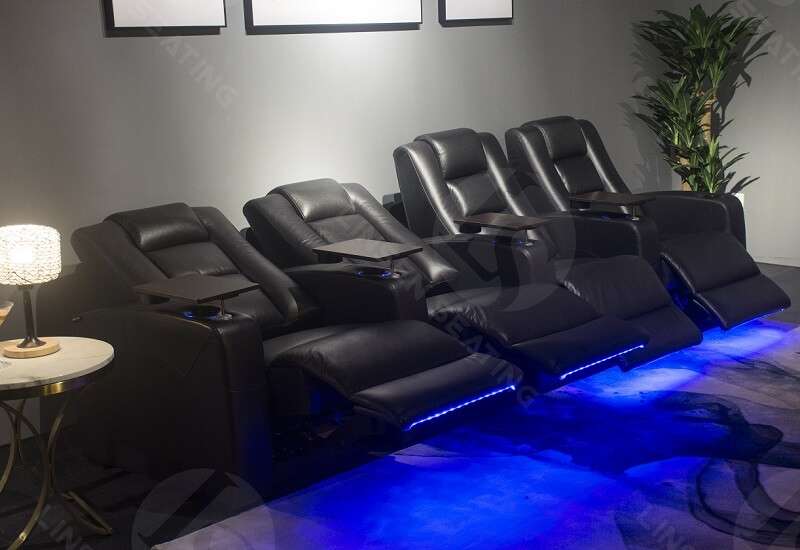 Swivel recliner chair tray table in dark wood color
Swivel tray table used in the leather theater recliner is removable. You can take it out and put it back according to your needs. Here it is in dark wood color, you can have more color options by clicking here.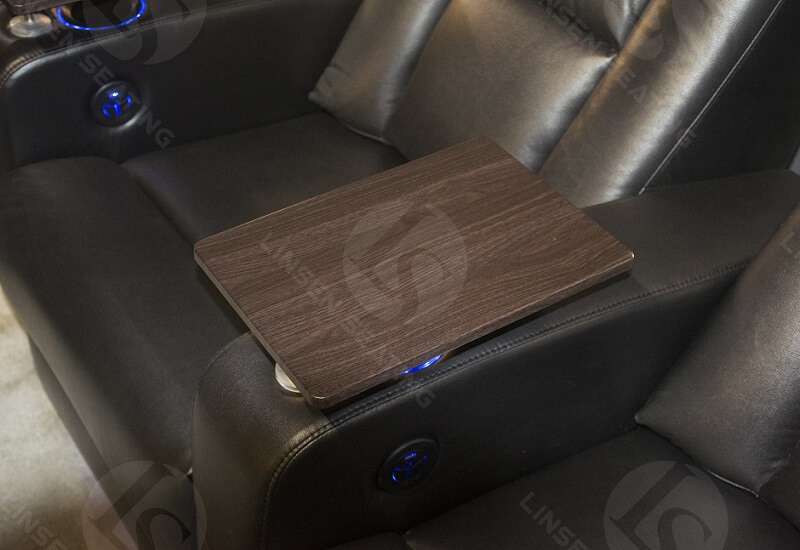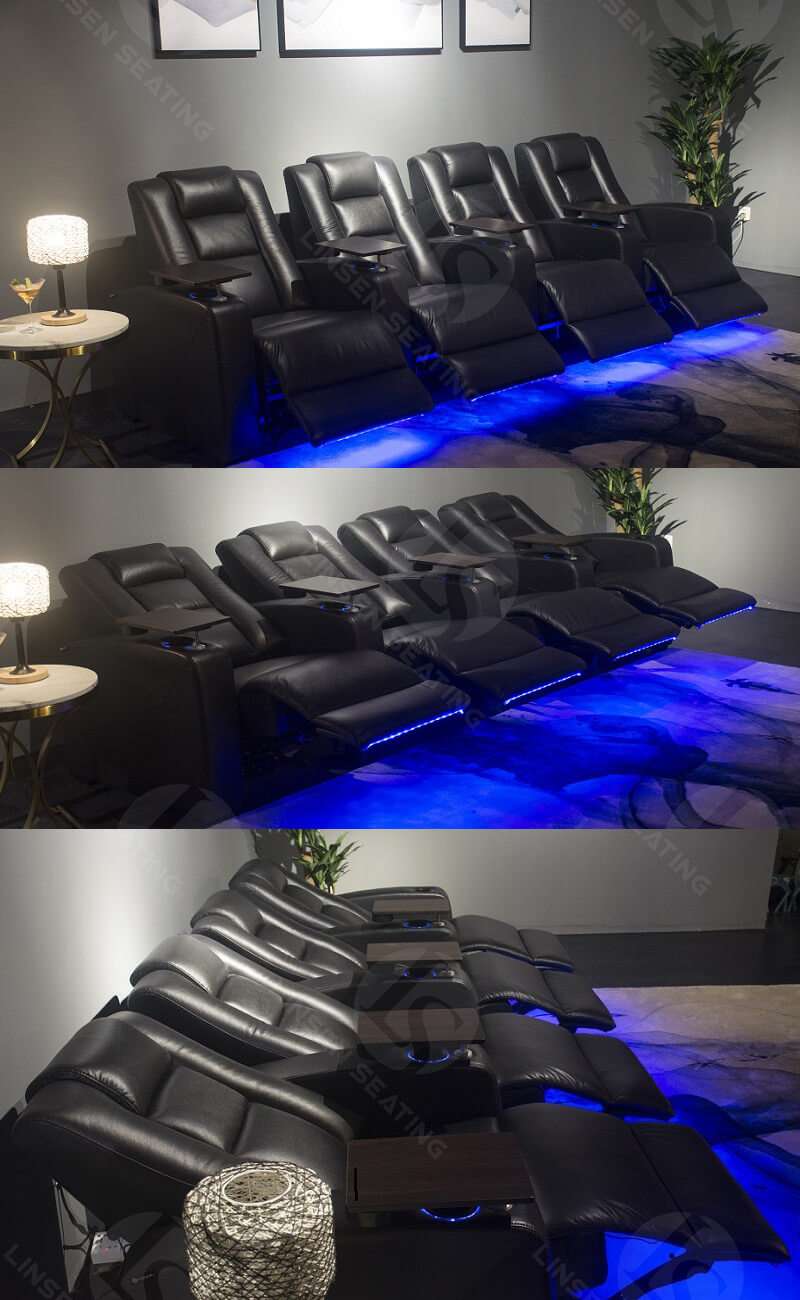 More details of 4 seat recliner chair LS-697B
4 seater recliner sofa LS-697B is equipped with with very good quality Okin motor which performs very smoothly without any noise. You can fully lie down on the sofa.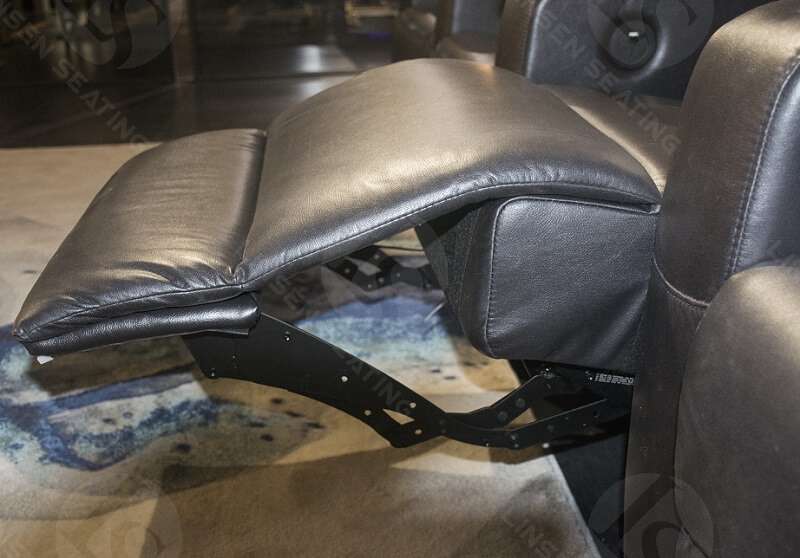 There is USB port in the switch and blue light around the recliner chair buttons.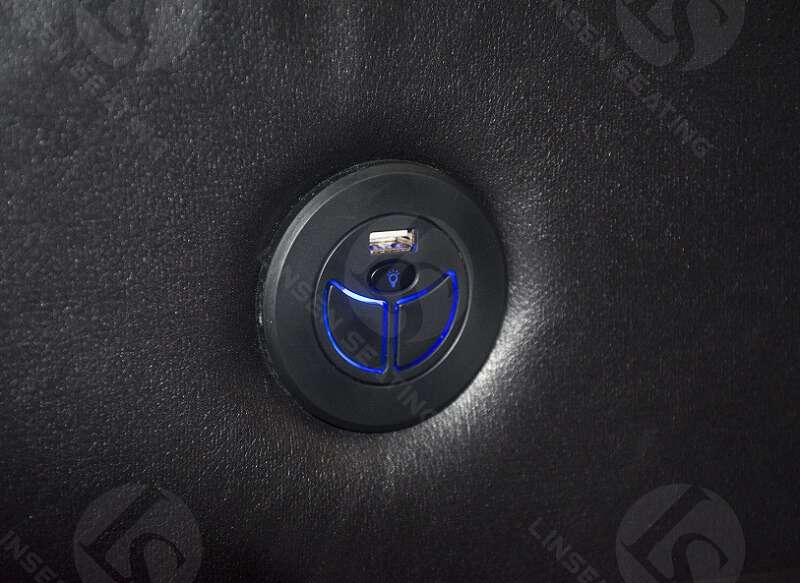 The backrest is upholstered very nice and neatly.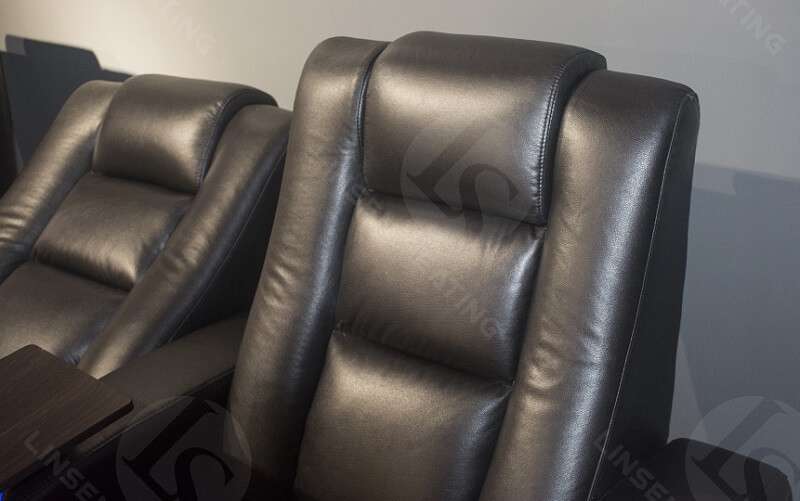 For this design, we offer many other color and function options. Pls feel free to let us know your requests so that we can make best and most suitable home movie theater recliner chairs for you.
Send Us Inquiry
Other movie theater recliners for sale