Electric reclining theatre chairs LS-885W is a single theater recliner with all the latest convenient functions such as tray table, cooling cup holder, LED lighting, wine glass holder, tablet holder and storages.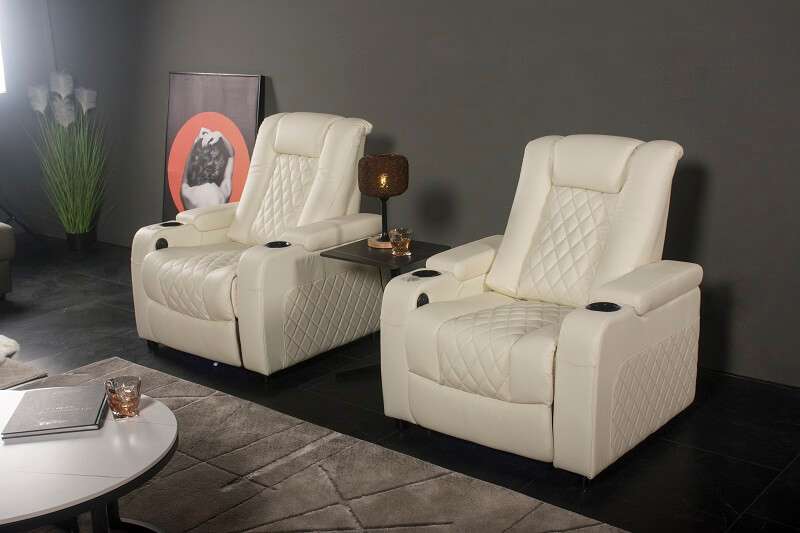 Brief Introduction
Color: White
Upholstery: Genuine leather
Dimension: 1050*950/1700*900mm
Weight: 52KGS
Recliner: Electric recliner
USB port: Yes
Tray table: Yes
Cooling cup holder: Yes
LED footrest light: Yes
Wine Glass holder: Yes
Tablet holder: Yes
Electric reclining theatre chair is very good to be used in the home theatres. As you can see in the photo, it is very suitable for the living room for watching TV as well.
If you have enough space in the movie theater or in the living room, you can choose all single chairs and then put them together. If you don't have enough room, single theater recliner is not the best. We would like to suggest you choose a row of 3 chairs with arms between them or choose home theater loveseats which is without middle arms between them.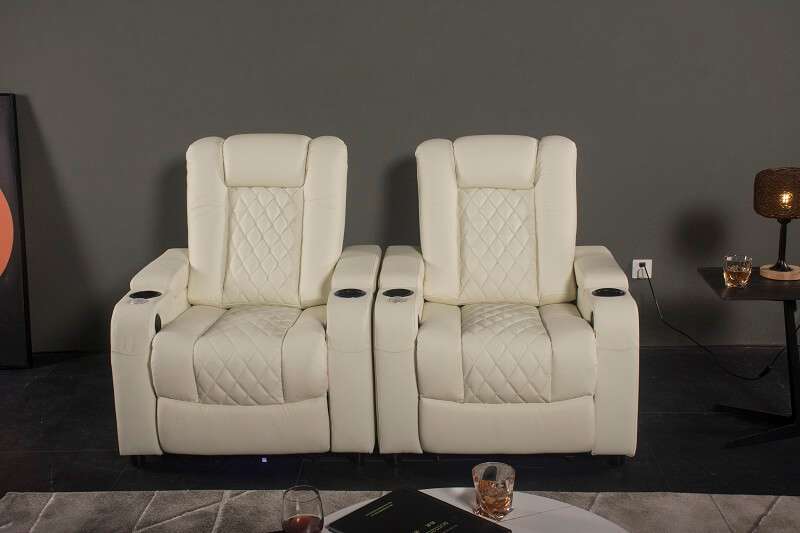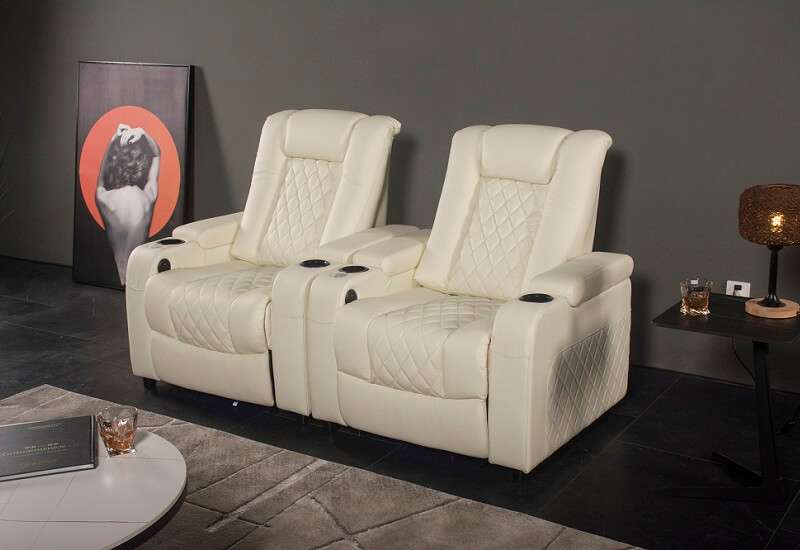 Leather recliner sofa LS-885W make the living room more elegant and comfotable but the room also still does not look narrow.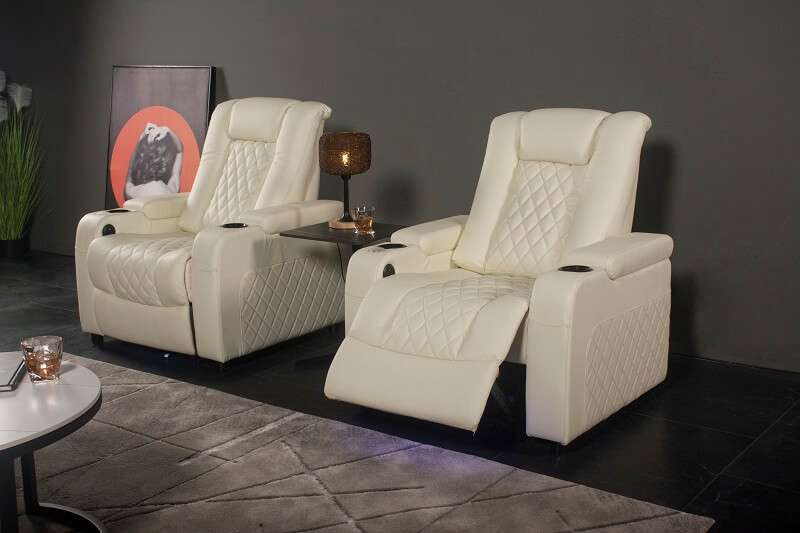 Single theater recliner in a corner of your big living room provide you a silent place for reading or taking good rest.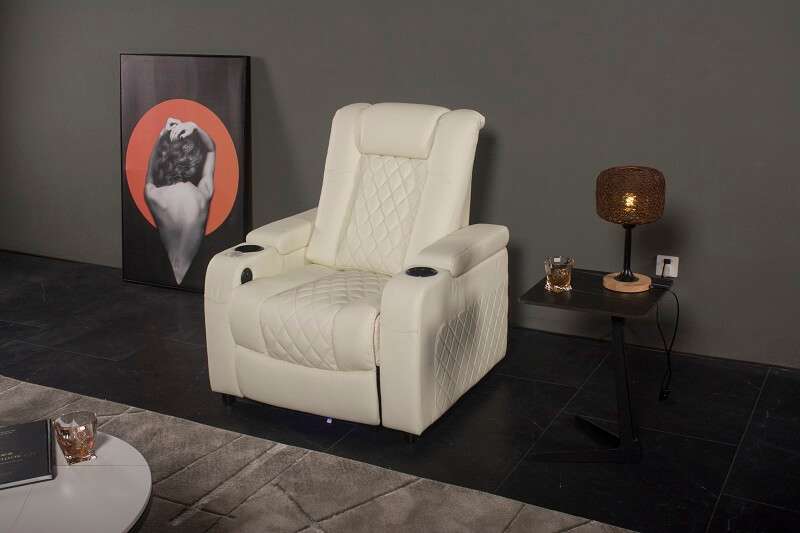 Electric recliner sofa also adds a sense of specialty to your living room with its nice diamond stitching.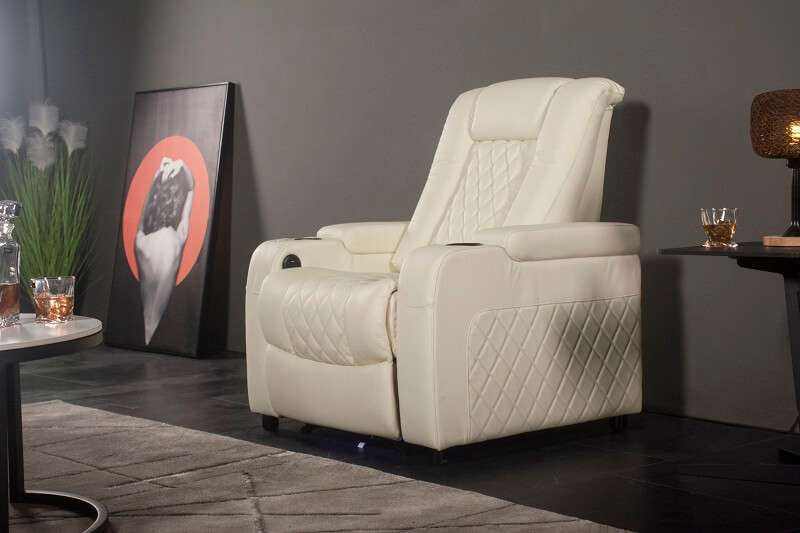 Even a single theater seat here, it is not dull.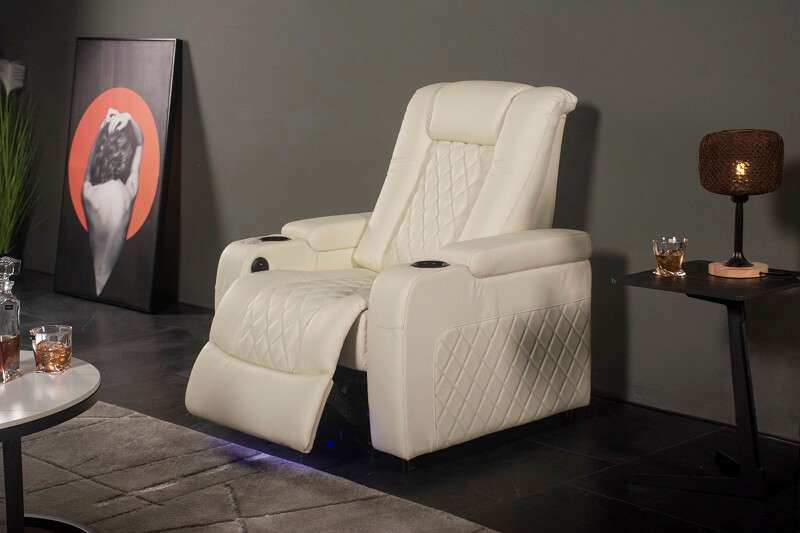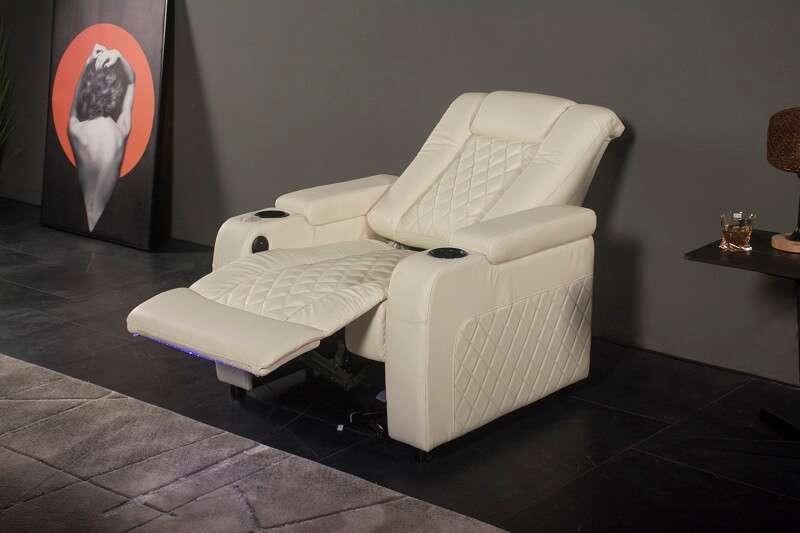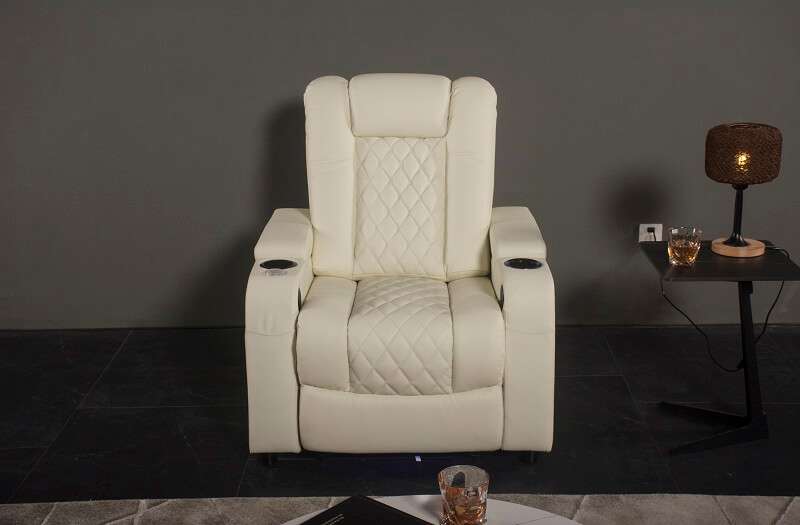 It is an electric theater recliner with tray table
Power theater recliner LS-885W is with an oval tray table in the arm. The oval tray table is in dark wood color. It can also be in other types of tray tables. The small silver dock support many kinds of tray table. It is removable and can rotate 360°.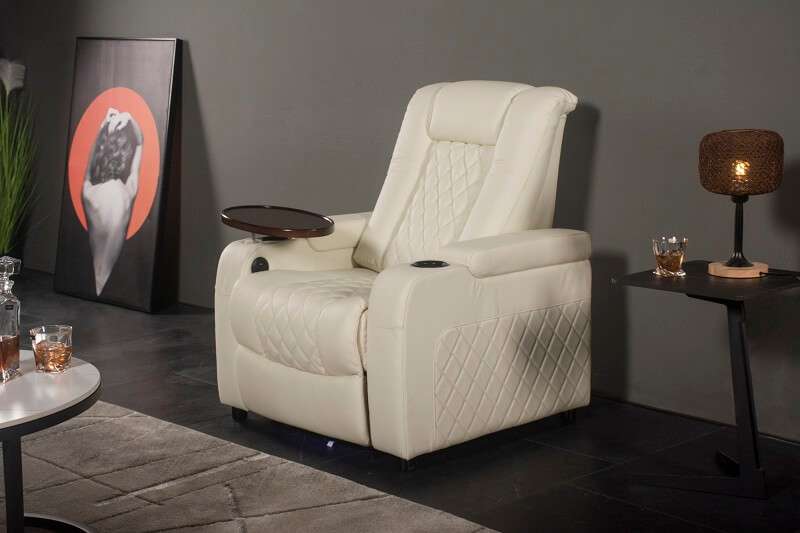 It is a theater recliner seat with wine glass holder
The small silve dock can also support a wine glass holder. You can take your tray table down in the storage when you want the wine glass holder . Theater recliner seats with wine glass holder gives you the most relaxations.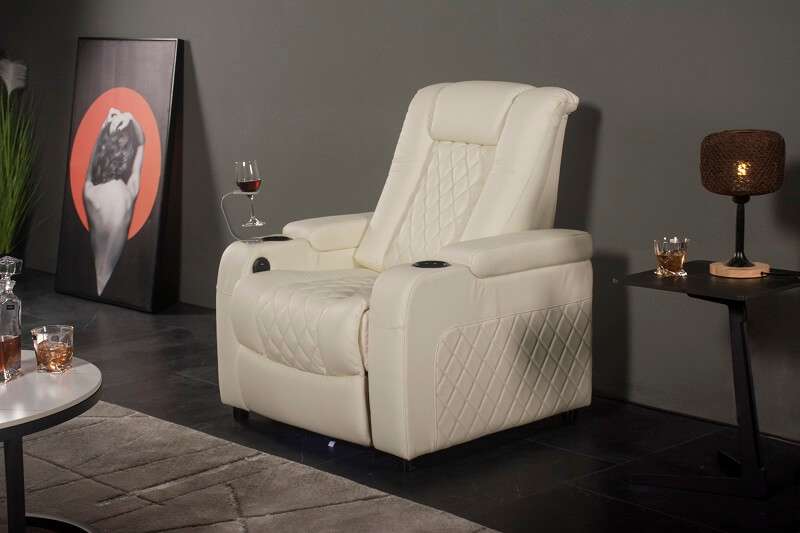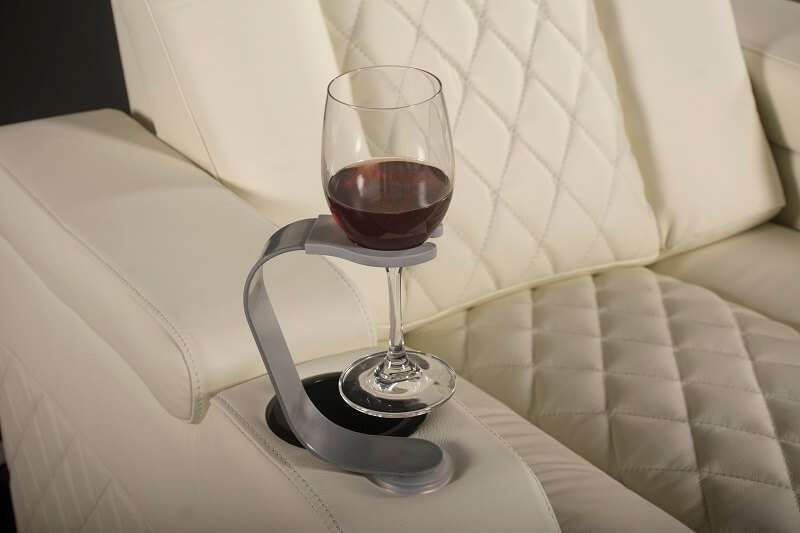 It is electric reclining theatre chairs with tablet holder
You can totaly enjoy a movie or TV episodes by just sitting on the electric recliner theatre chairs with yout Ipad or even a mobile phone. You can adjust the tablet holder to any angle that most fit you.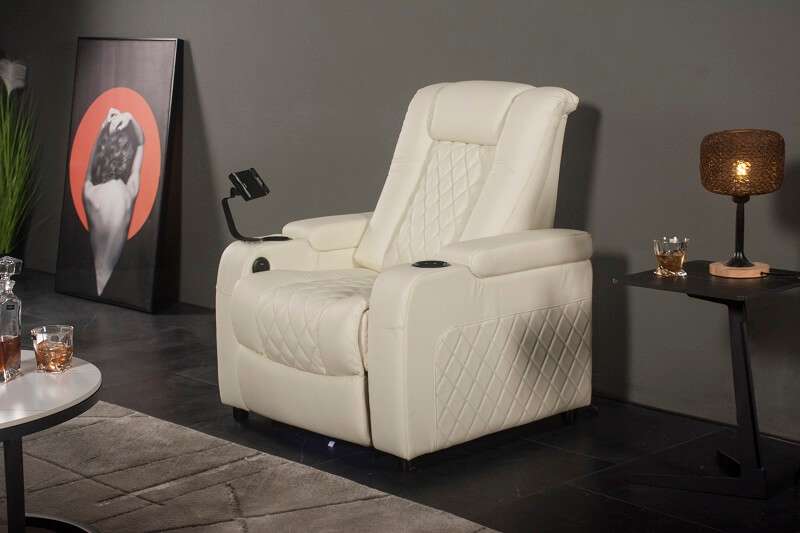 Lighting cup holder is available for the power recliner sofa with USB
You can light up the cup holder for the electric recliner sofa by double knocking on the cups. And you can do the same way to turn it off.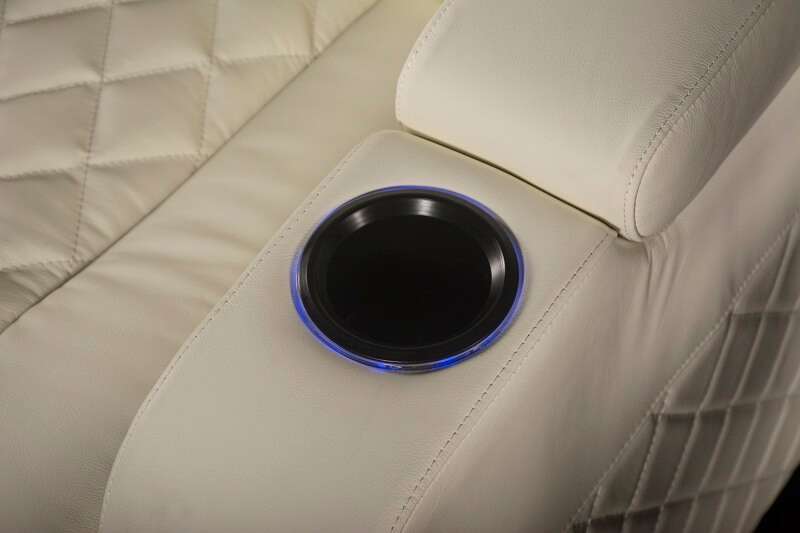 More details of the electric reclining theatre chairs
Nice stitching lines along with the armrest.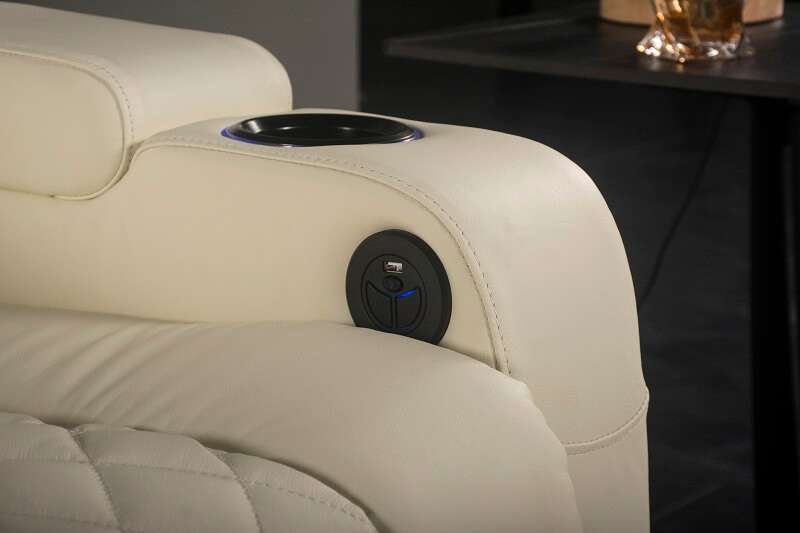 Well upholstered surface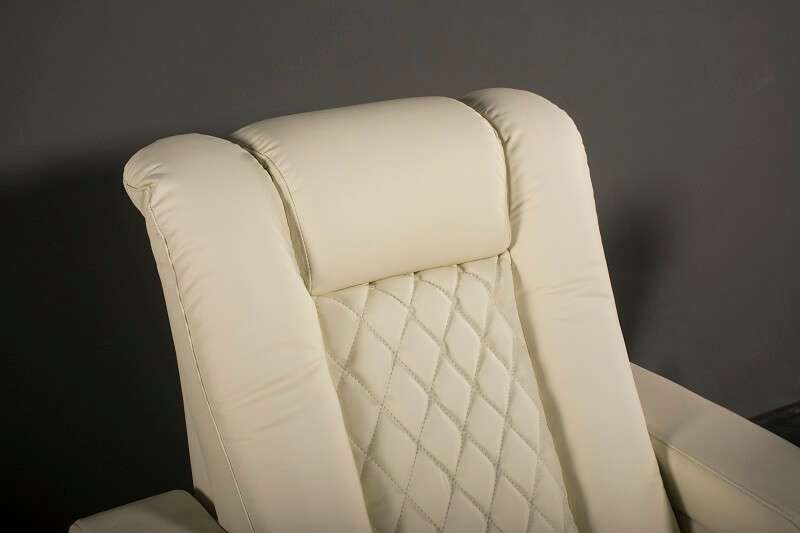 Each stitching is well made.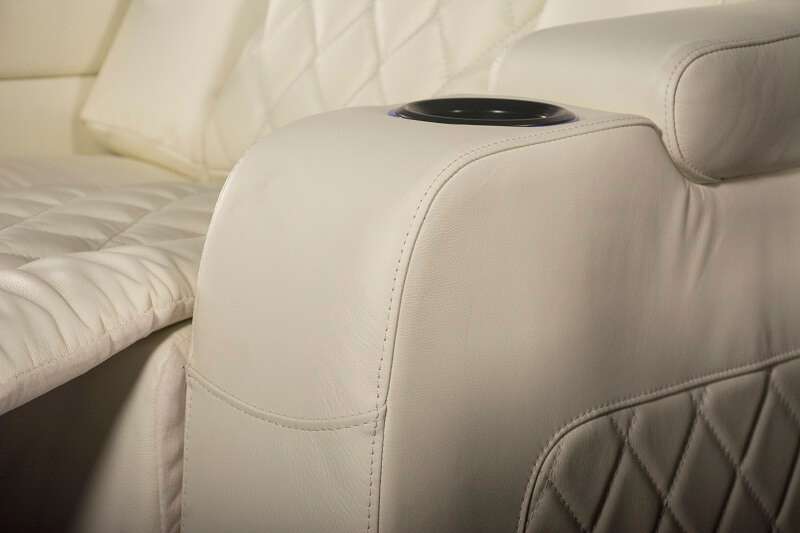 Silver docks to support many recliner chair parts.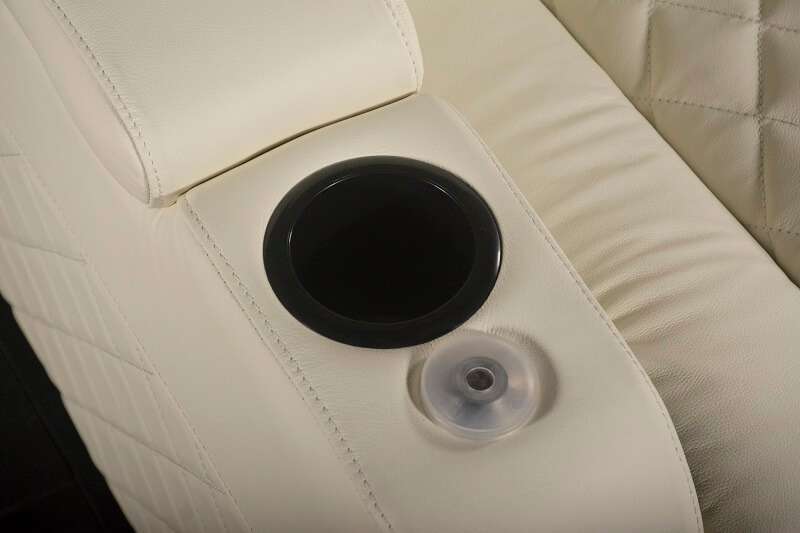 More color options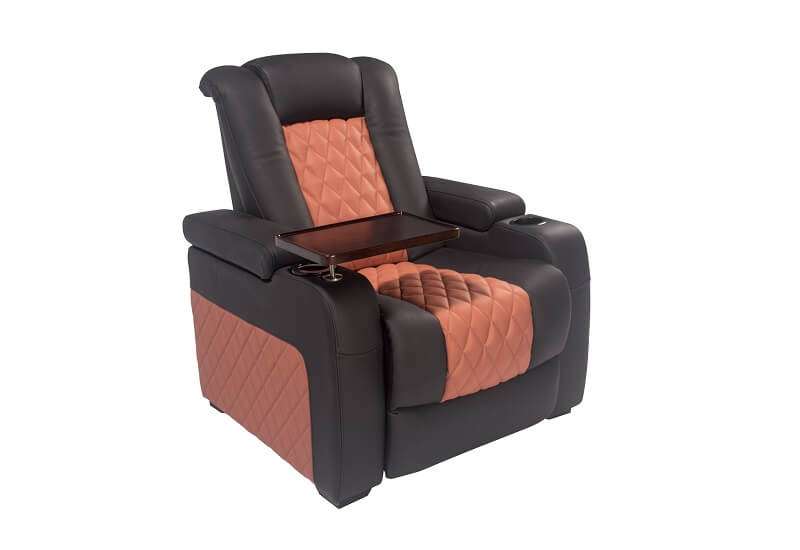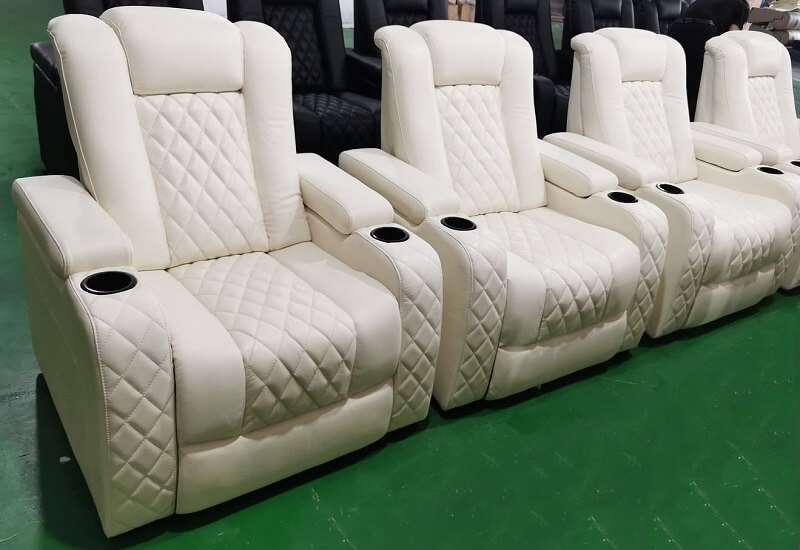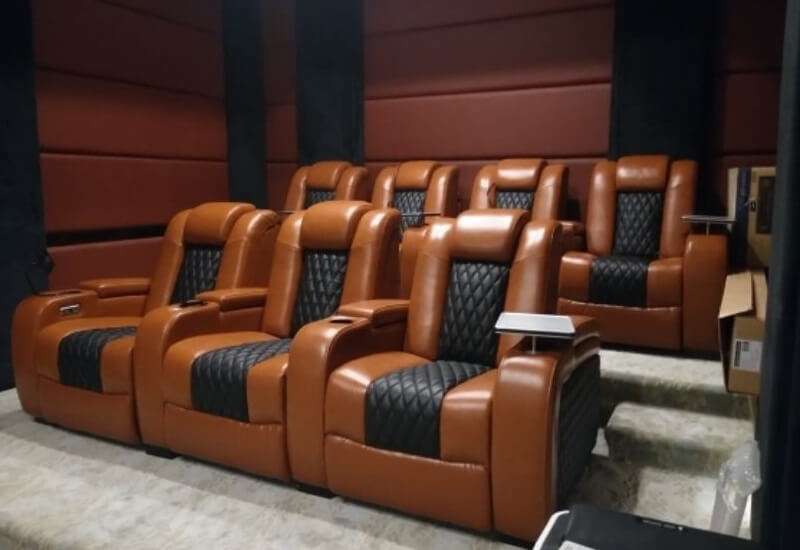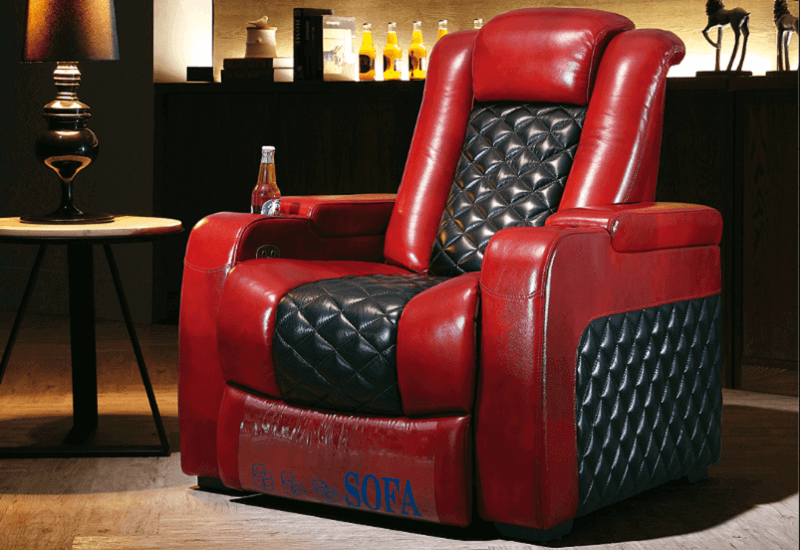 Why Choose Linsen Seating electric recliner couch?
Electric recliner couch from Linsen Seating are designed with the goal of combining comforts with sense of beauty to make the home cinema theater the best entertainment space. This requires good quality materials and workmanship. Choose Linsen Seating home cinema seating is choosing qualified life style.
We also offers many options for the chair parts. So you can design and make the a home theater sofa by yourself in a certain according to telling us your needs. For example, you can choose different kind of cup holders, tray table, upholstery colors, functions and so on.
Welcome to leave us a message if you want to design your own home cinema theater chairs.
Send Us Inquiry
Other theater recliners options