5 seat curved theater seating LS-805R is home theater seating for 5 persons in a curved configuration. Home theater seating for 5 is a common required layout for home theaters. It comes in straight row or curved row. Compared to straight row, curved row looks more awesome and bring you and your friends or familes closer. It is more convenient to communicate for the people sitting on the 2 ends.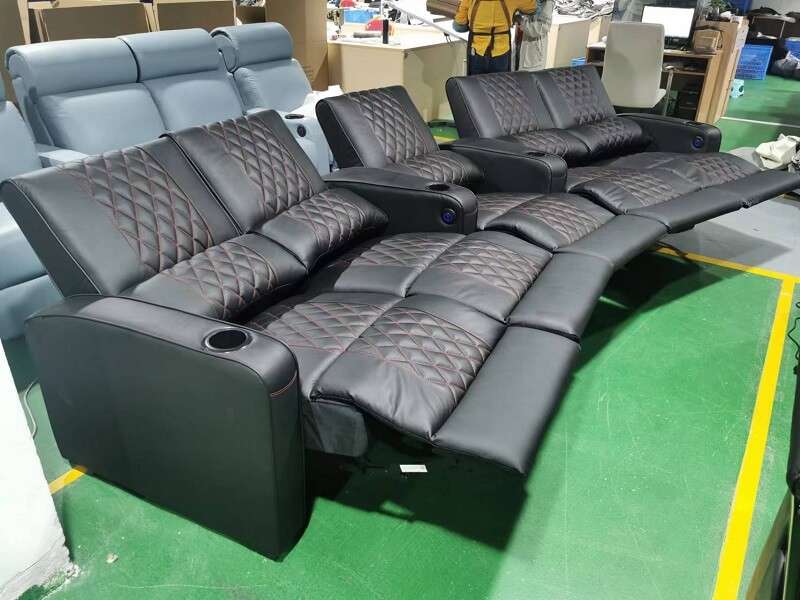 Brief Introduction
Electric recliner controlled by buttons
With USB port for charging
With cup holder
Top grain cow leather finishing
More than 40 colors for options
Nice diamond stitching lines
Curved home theater seating
10 years warratny
By shipping for delivery
5 seat curved theater seating – Home theater recliner with contrast stitching
Generally, most of the home theater lounge stitching line goes with the finishing color. While contrast stitching makes power theater recliners more colorful and featured. Making a different color stitching is an important way to make your chairs more extraodinary. Here 5 seat theater seating is black finishing matching red stitching. It is much more vivid than all black. Let us see the difference with theater recliner images below.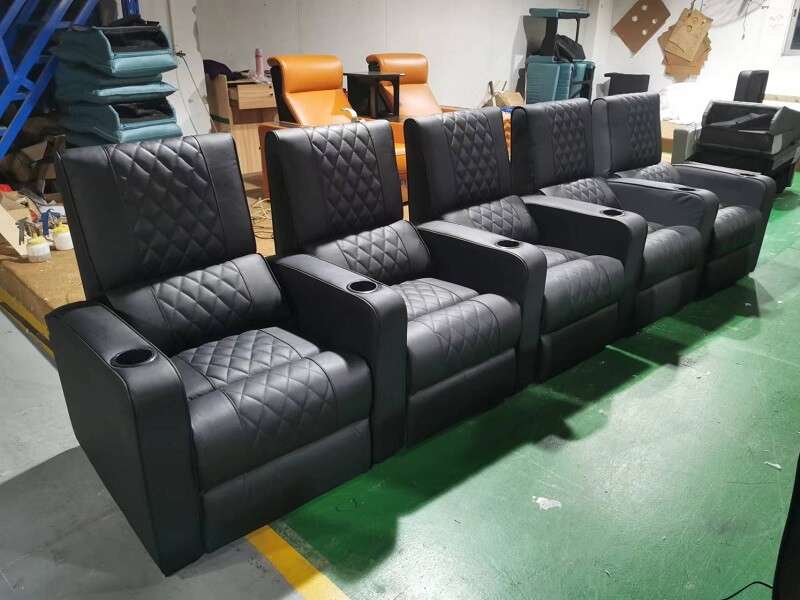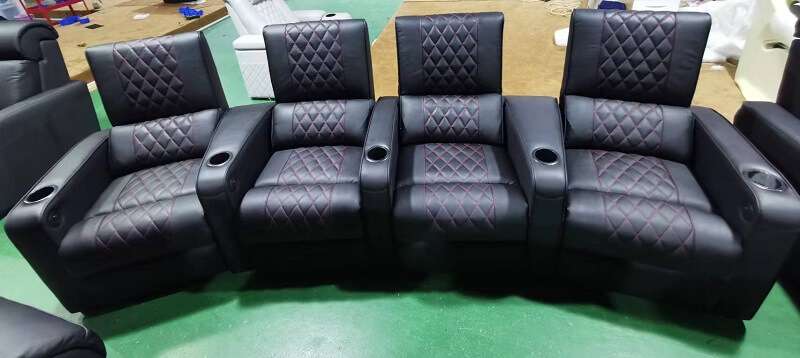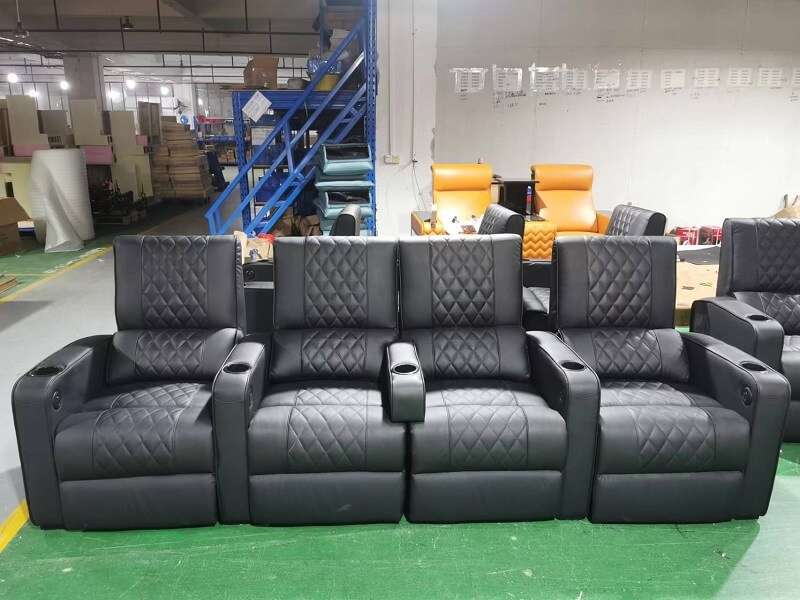 Which kind of stitching lines do you prefer?
Usually curved home theater seating starting from 3 seater. While if you want, we can even making 2 seater in a curved shape. Here below LS-805R is an example of 2 seater home theater chairs in a curved configuration.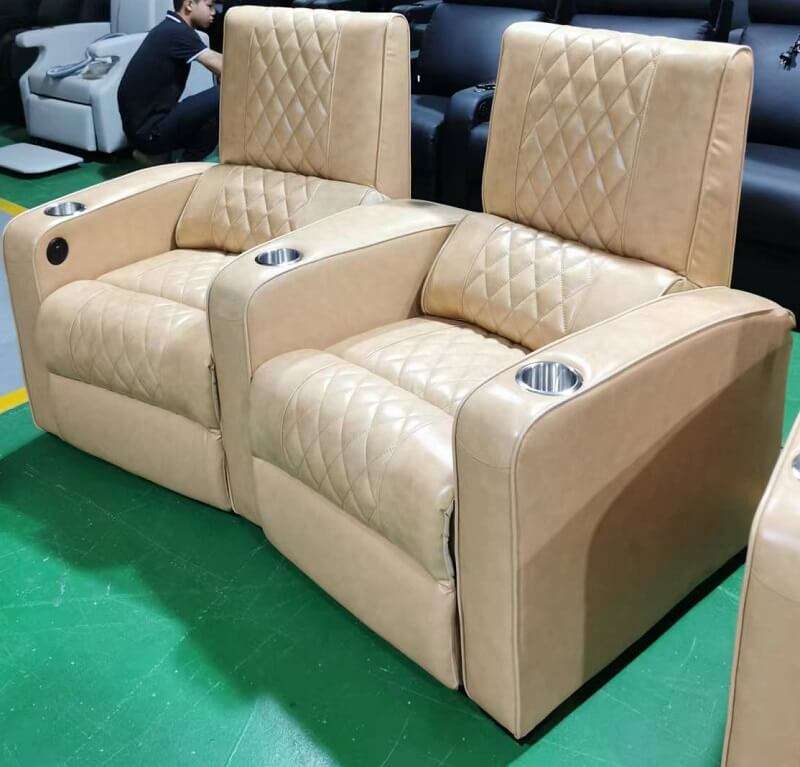 more configurations of home Theater seating LS-805R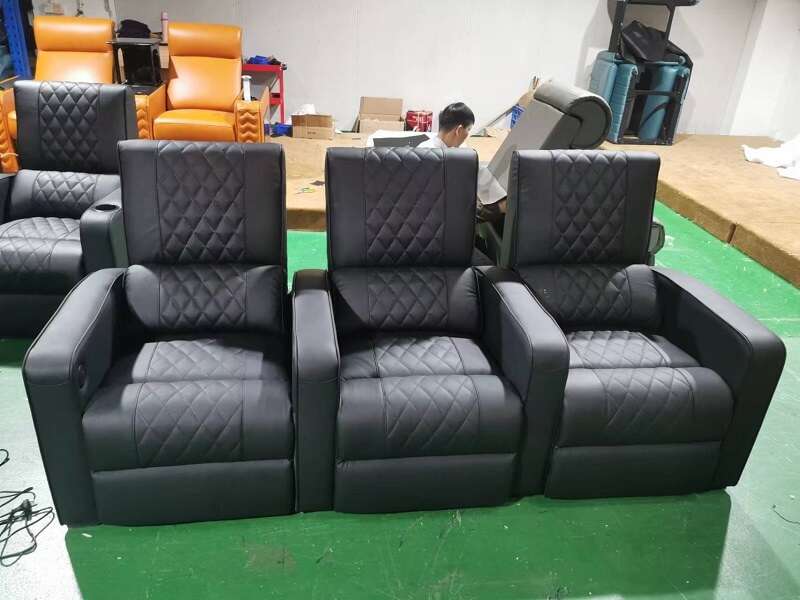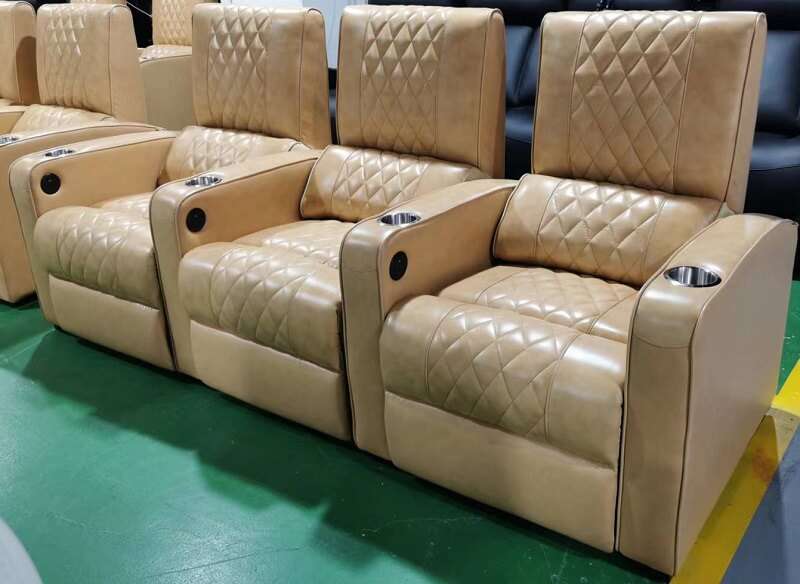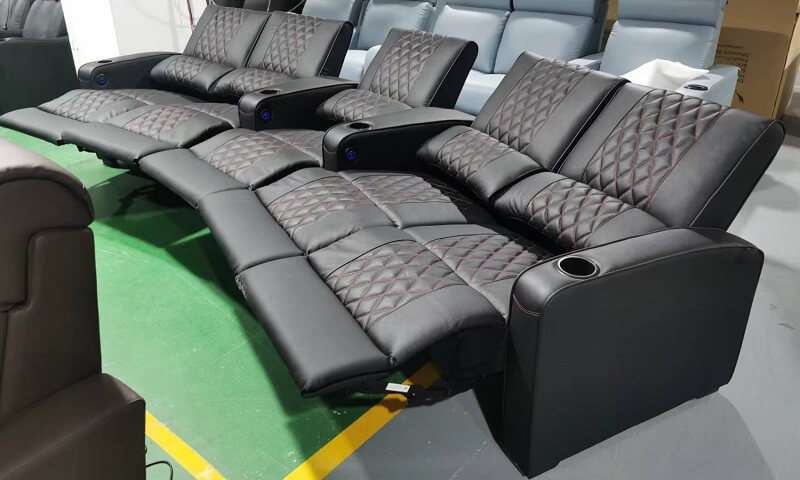 More Movie recliners functions
LS-805R is a movie theater seats with basic functions. There will be more theater seating functions you can add. The options are below.
Cooling cup holder is available
Massage function is available
LED lighting is available
Lumbar support is available
Removable tray table is available
Storage is available
Send Us inquiry
Other similar movie recliner seats