The LS-6108Y is a spacious power reclining media sofa designed for home cinema. It comes equipped with large armrests and attached a neck pillow on the headrest. While this media sofa recliner boasts simplicity, its appearance remains sophisticated and distinguished for its thick, high-quality leather upholstery and good design.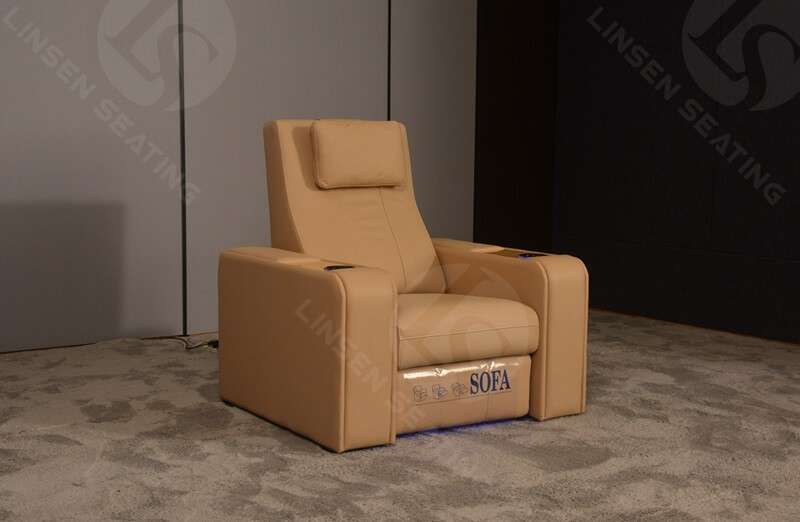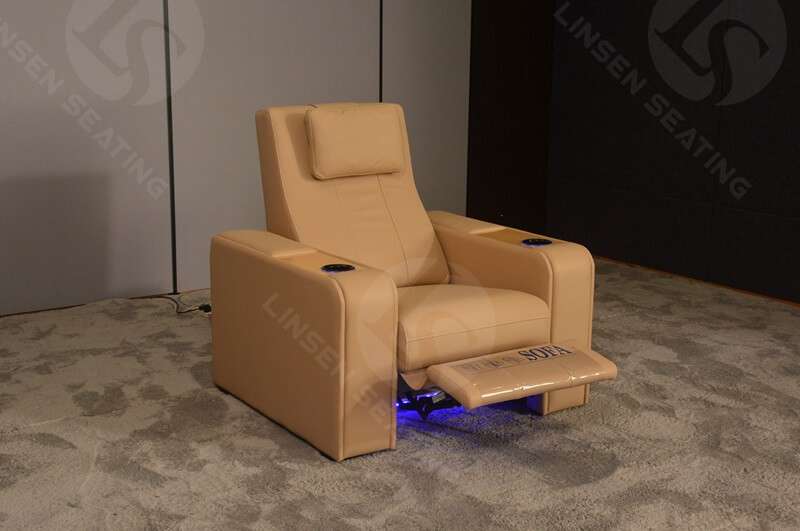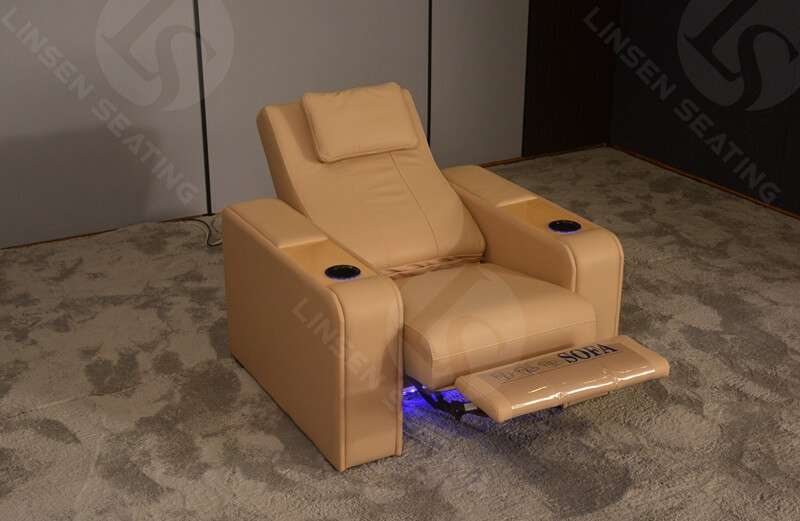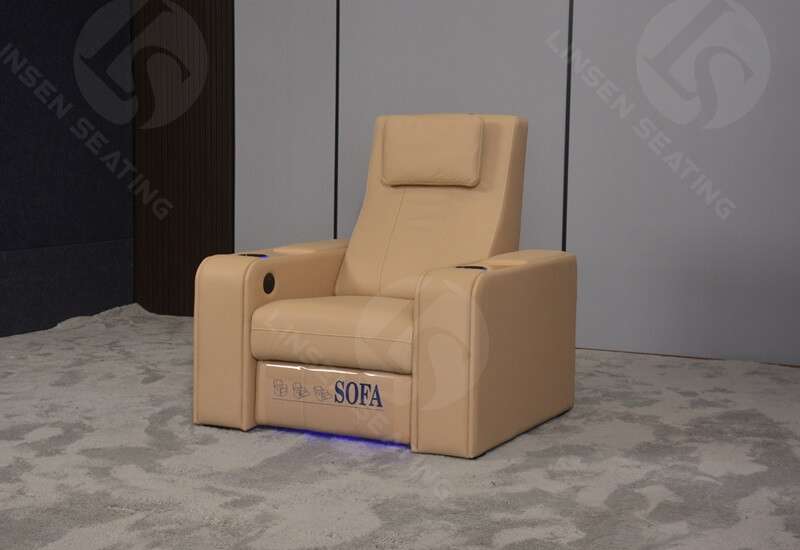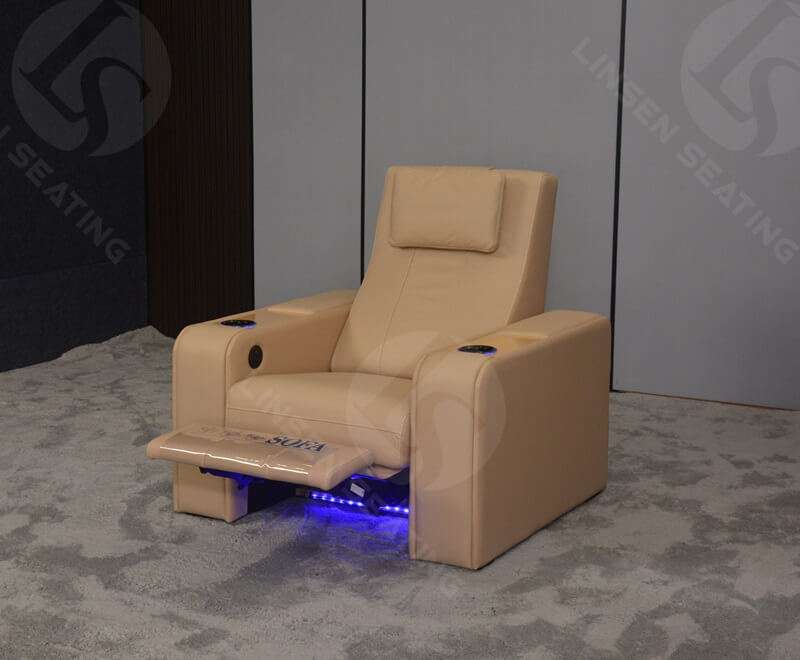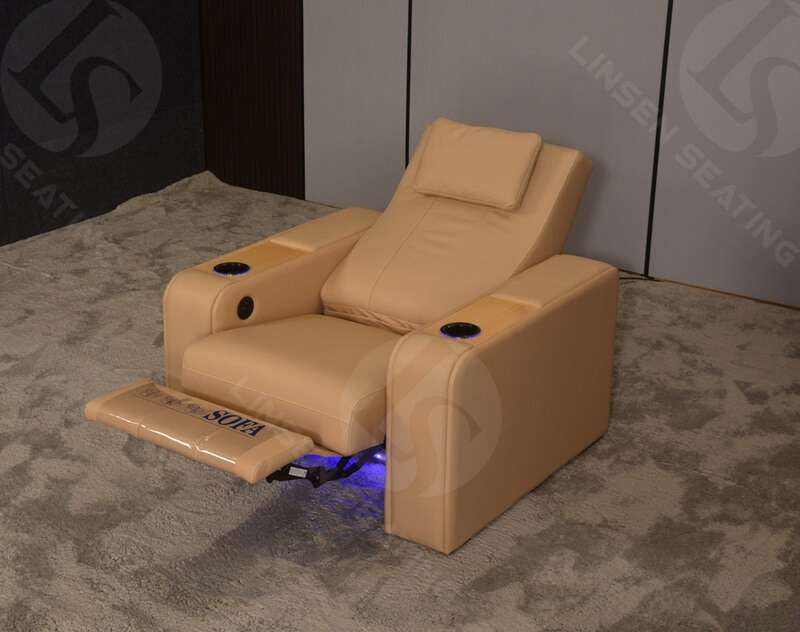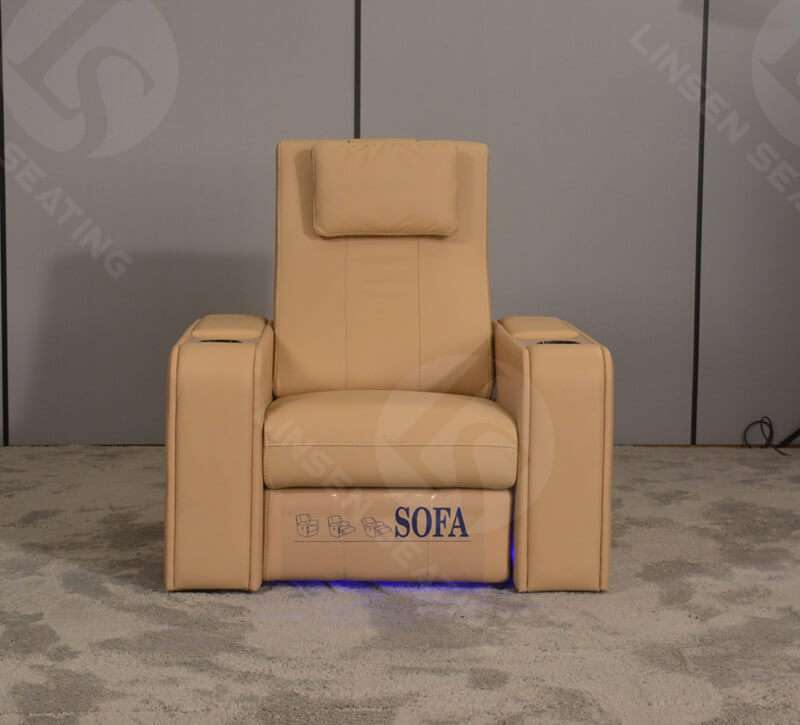 ---
Features of LS-6108Y Media Room Recliner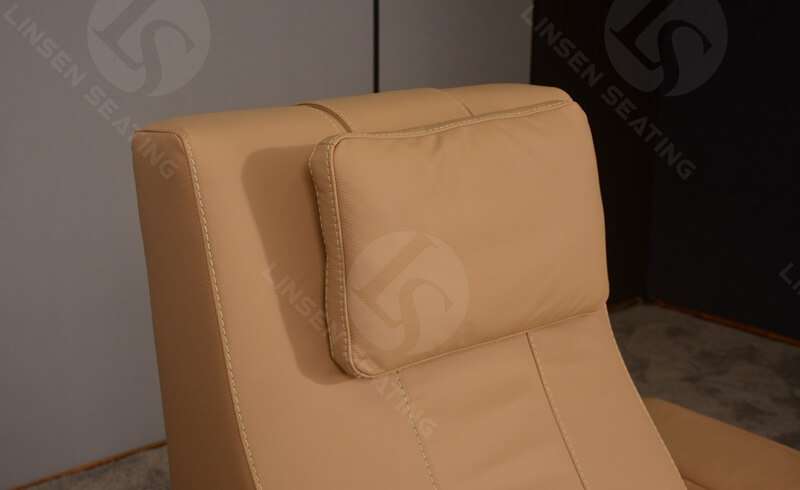 With Neck Pillow On Headrest
Concerns about neck comfort while seated in the media sofa recliner are common. LS-6108Y addresses this with a removable neck pillow. Simply bring it to the front when desired, and remove it when not needed. This feature offers both convenience and enhanced comfort."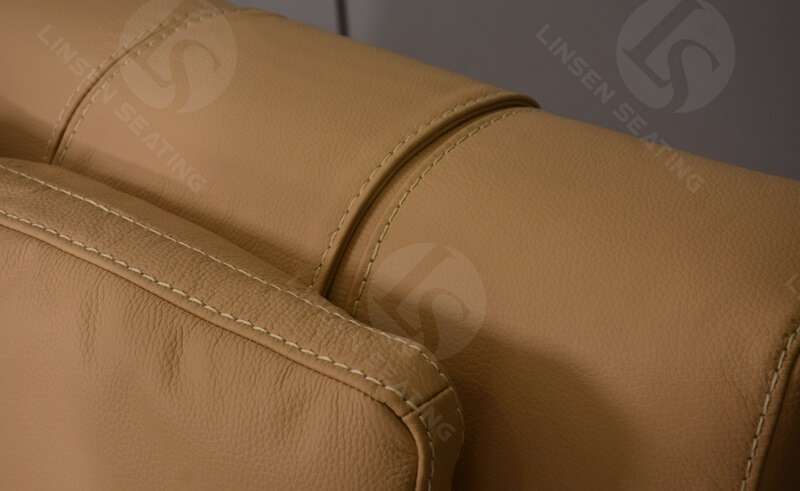 Exquisite stitching
Each stitching in our reclining media sofa are highly detailed and finely sewed. These meticulous stitchings help the recliner sofa built into a piece of home furniture with aesthetic appeal. It also enchances the durability of the leather media recliners, and makes the whole sofa a combination of refined and elegant outcome.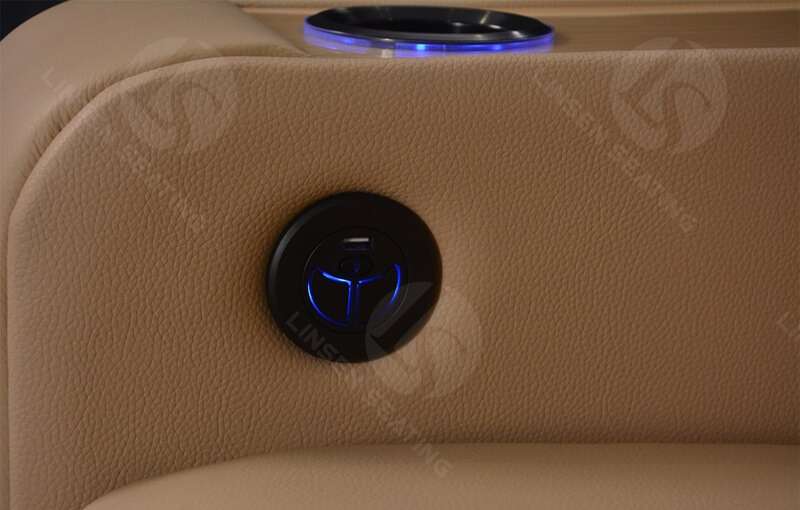 Black switch with ambient light
Black switch is normal but useful and durable. It comes with a standard USB port next to the buttons. There is blue ambiemt light surrounding the buttons as well. This further contributes to creating a captivating atmosphere in the home media room.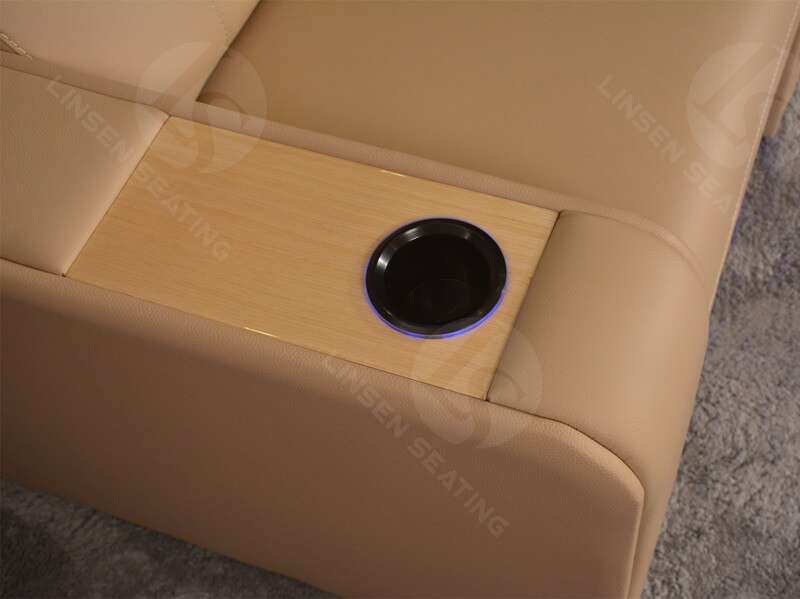 Luminous Cup
Different from standard black cup holders, power recliner media sofa LS-6108Y is equipped with a luminous cup in the arm. It enhances the overall ambiance and visual appeal of home cinema. The soft glow emitted by the luminous cup helps create a more enjoyable environment for watching movies or TV shows. The glow also serve as decorative elements in the dimly home theater.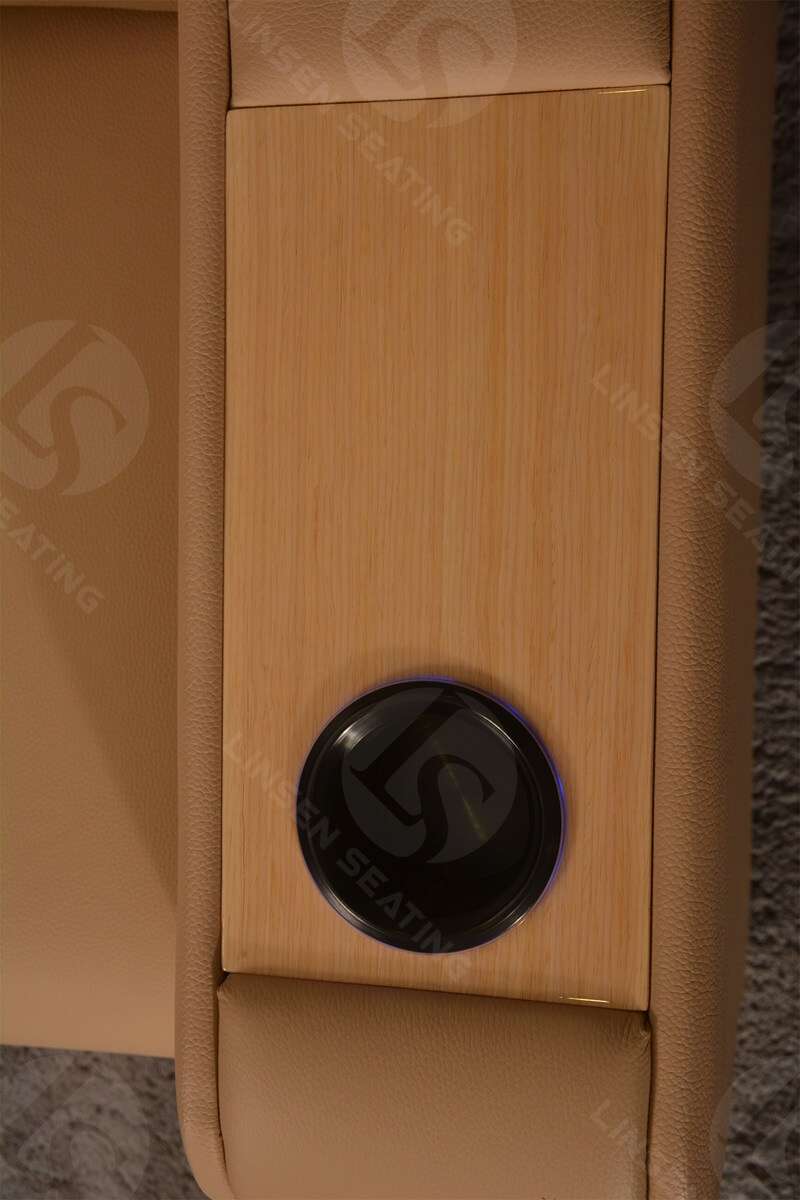 Aesthetic Wood Armrest
Wood armrest adds a natural and timeless beauty to the media sofa recliner. The color of it is also welled matched the leather. If you choose other leather, the wood color can also be changed. The most common used is black color which is popular for easy going with different leather colors.
The wood used for the arm is high end wood which is more durable and inviting. It creates a more welcoming and cozy atmosphere in home cinema, feelling less cold, especially in cooler environments.
| | |
| --- | --- |
| Overall Height | 1020mm |
| Seat Cushion Width | 580mm |
| Arm Width | 250mm |
| Length when open | 1750mm |
The arm width can be adjusted according to your room space. This is a big home theater recliner especially comfortable for big and tall guys.
Other Media Sofa Recliner For Sale