Movie theater sofa LS-855C is an electric home theater sofa in brown leather. It has a big console unit in the middle. There is a hidden storage in the console unit arm. Classical nice diamond stitching is its feature.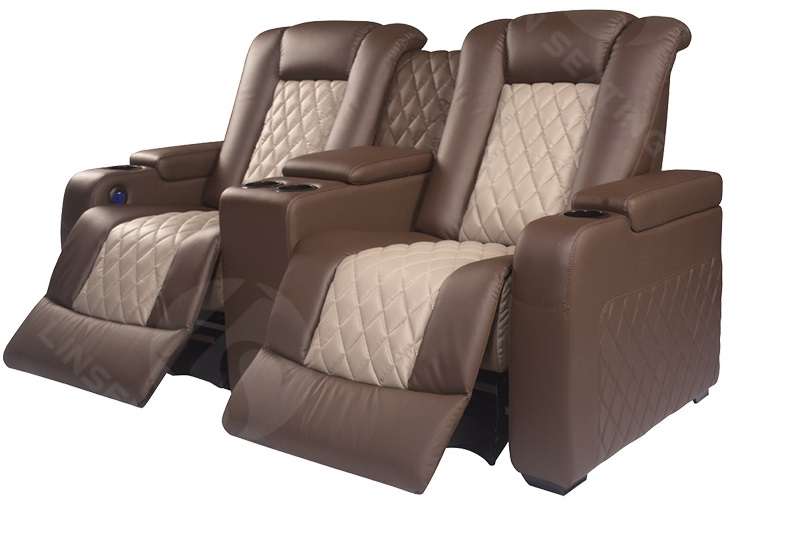 Brief Introduction
top grain cow leather finishing
Brown/ chocolate color
Fully electric recliner
With cup holder
With storage
With USB port
With ambiemt light in the button
Contemprory style
10 years warranty
Movie theater sofa images in different angles
As a professional movie theater chairs manufacturer for more than 15 years, Linsen Seating is able to make the most classical designs as well as customize a featured home theater seating designs that you want. Let take a look at different angles of this chair and see if it is the chair you are looking for.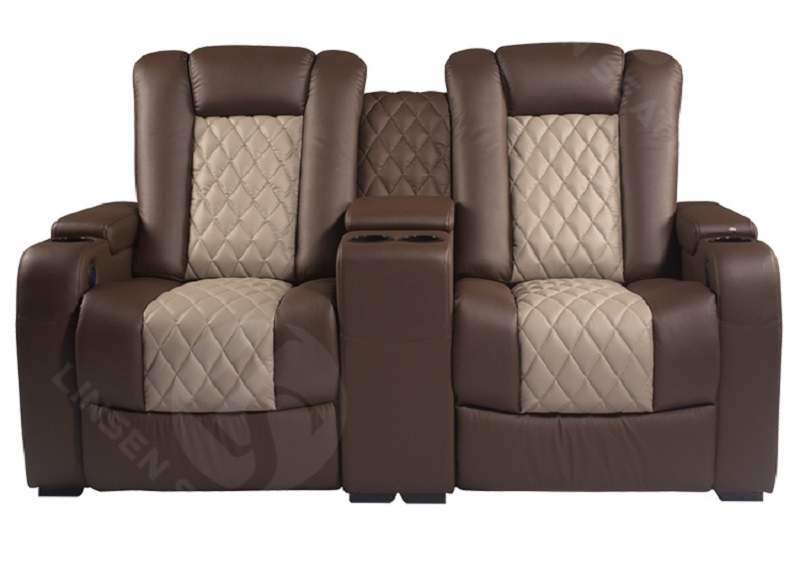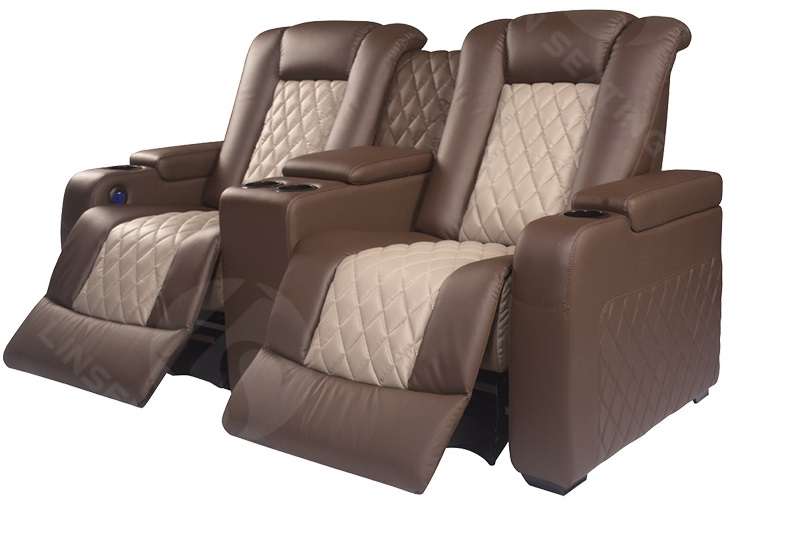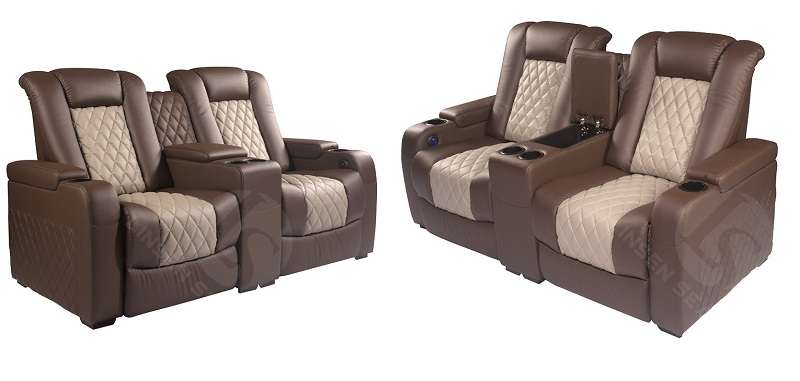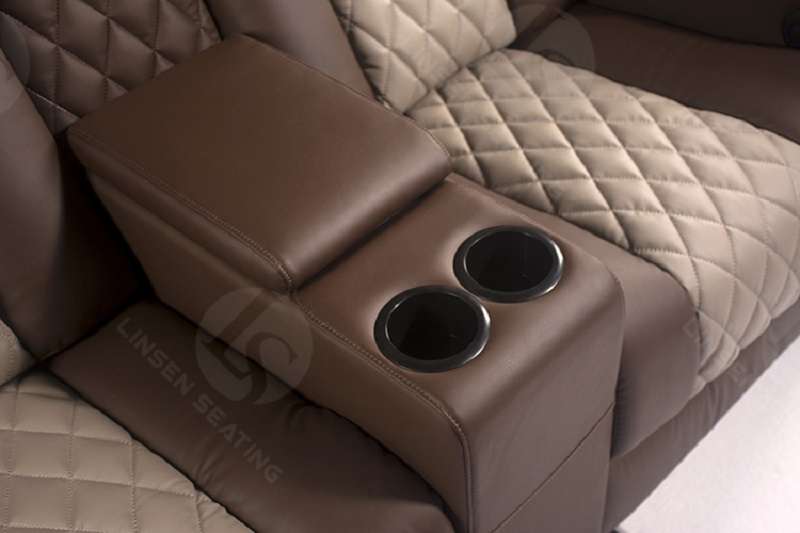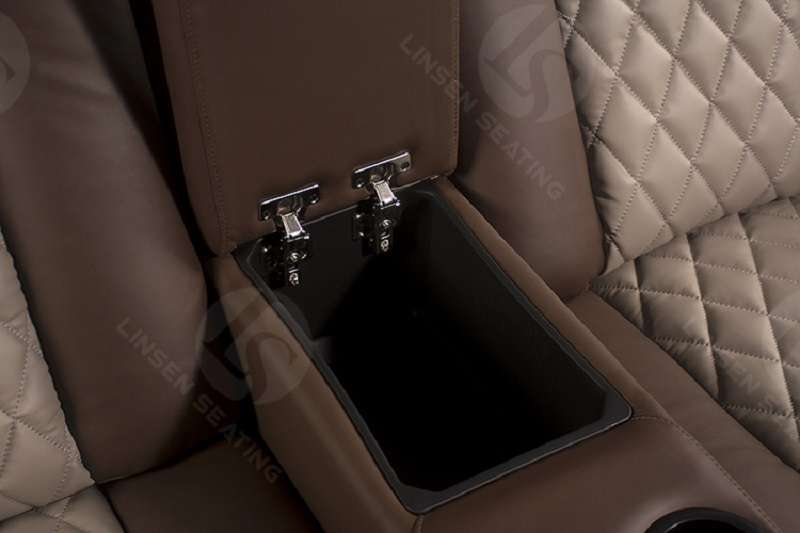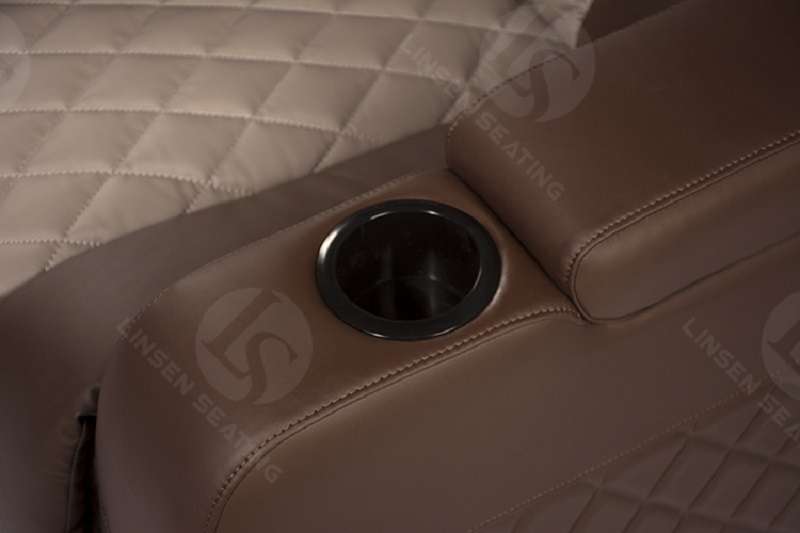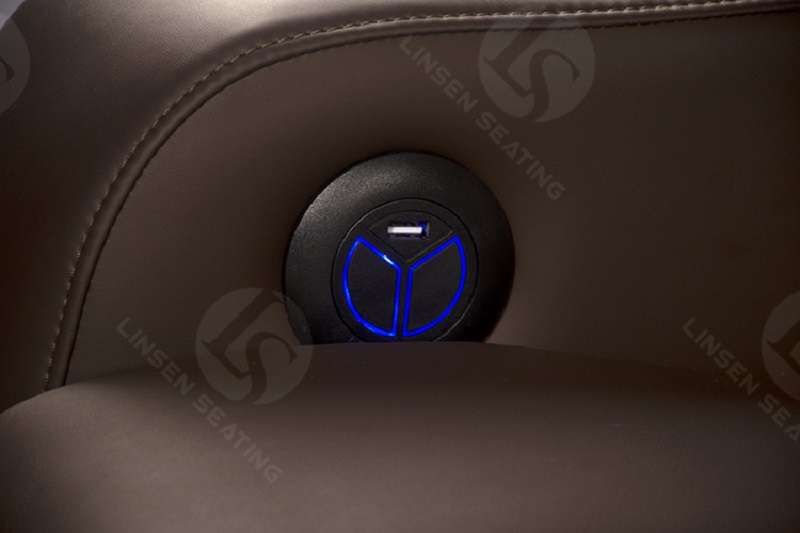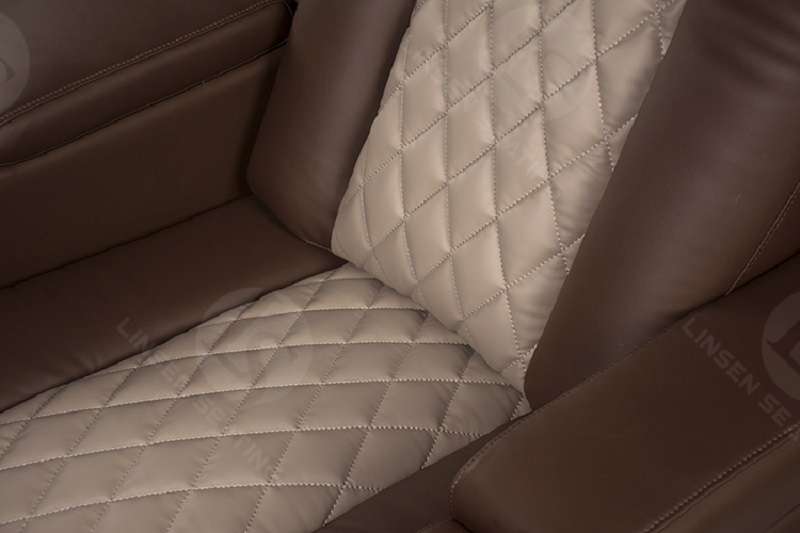 Applications of movie recliner seats LS-885C
Movie recliner seats LS-885C is a good home cinema seating as well as a good entertainment seating for sports. With the surging of Covid viruses, many people were restricted to go out for some time. Big activities with a crowd is few now. People are getting used to life at home and enjoying family time for movies and sports. With big screens and comfortable movie recliner seats at home is becoming a life style now. LS-885C is a home theater seating with comforts and attractive appearance. It is also very suitable to be displayed in teh living room as a tv recliners.
Dimensions of Movie recliner chairs LS-885C
When you are choosing a movie recliner for your screen room, the first thing you need to consider is chair dimensions if you have a layout. The dimensions of movie recliner chair LS-885C is very comfortable and suitable for human beings. Here is the details.
Seat cushion width:58cm
Arm width on 2 ends: 16cm (can be adjusted according to needs)
Middle console unit: 30cm (can be adjusted according to needs)
Depth when closed: 95cm
Full height: 105cm
Depth when opening: 170cm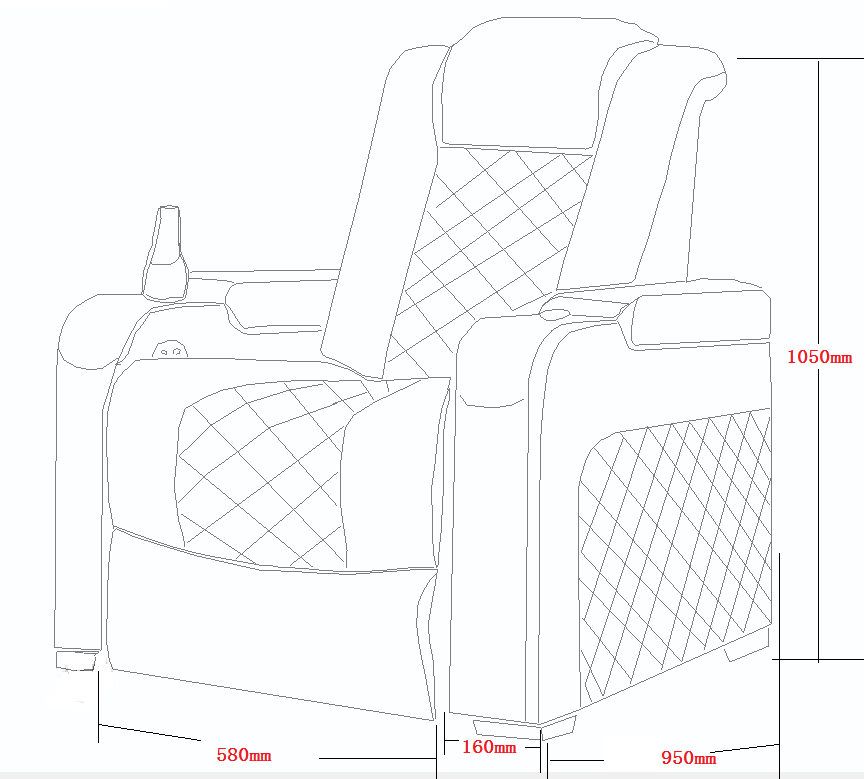 Send Inquiry