3 seat theater recliner LS-856CB is a row of 3 electric home theater seat with power headrest, adjustable and flexible. There are hidden storages in the arms and USB slot in the switches for charging. It has LED lighting under the foot rest. The tray table dock in the arm can support 360° swivelling tray table, glass holder and tablet holder etc.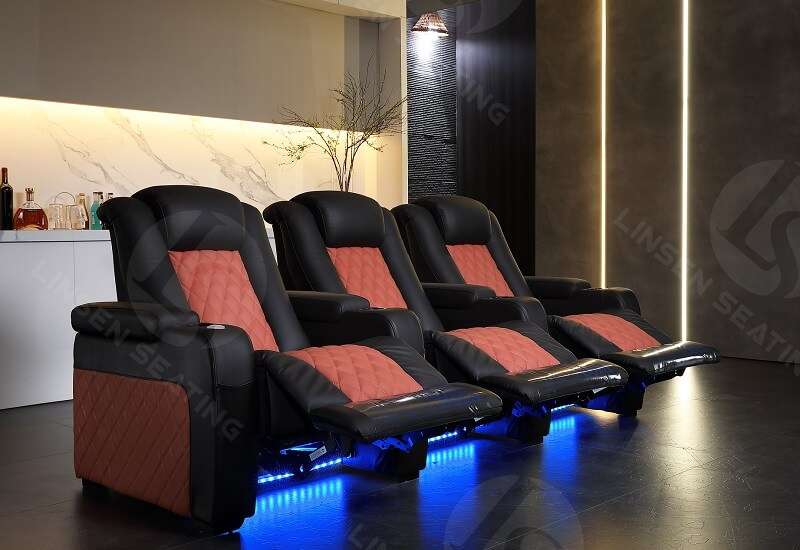 Brief Introduction
Leather home theater seating
Contrast color finishing
With USB slot
With adjustable headrest
With hidden storage
With LED lighting
Comfortable & durable
10 years warranty
more than 40 colors available
MOQ: 1 Piece
It is a home theater seating row of 3 with LED lighting – Leather Movie Theater sofa
Home theater seating row of 3 fit in many home theaters. With LED lighting under the chair foot rest, home theaters looks awesome even it is small. The leather finishing feels so good when you touch it. The contrast leather color makes it catchy to the eyes.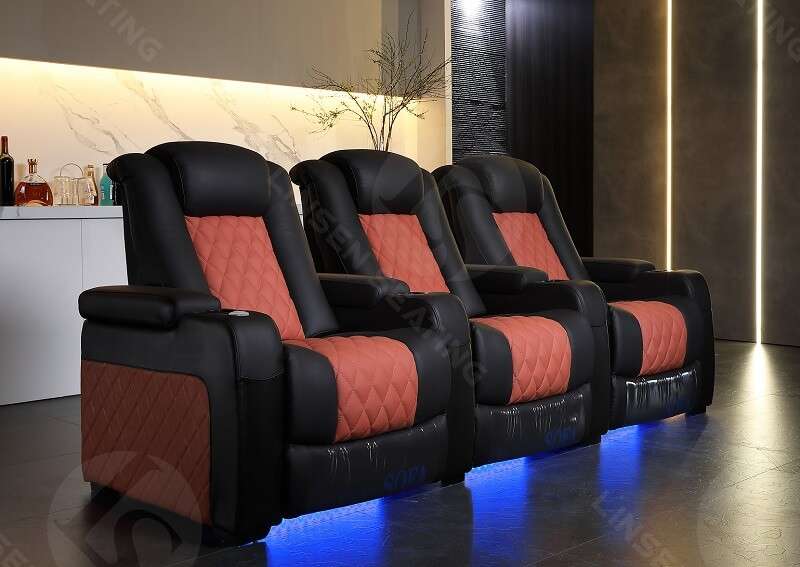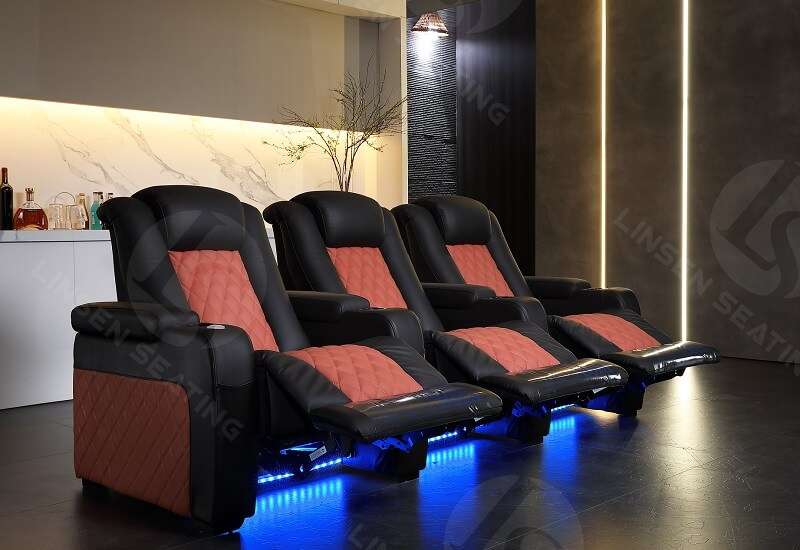 It is a theater recliner with hidden storage
Theater recliner LS-856CB has a hidden storage on each arm. It has a lifting arm supported with a hydraulic gas rod. The storage has a small light inside when you open it. It is very comvenient for you to take out something you need from the storage when you are sitting on the movie theater recliner.
Home movie theater seats LS-856CB is with 360° swivel and removable tray table
Recliner sofa LS-856CB is with removable tray table. It can support your laptop, glasses and books etc.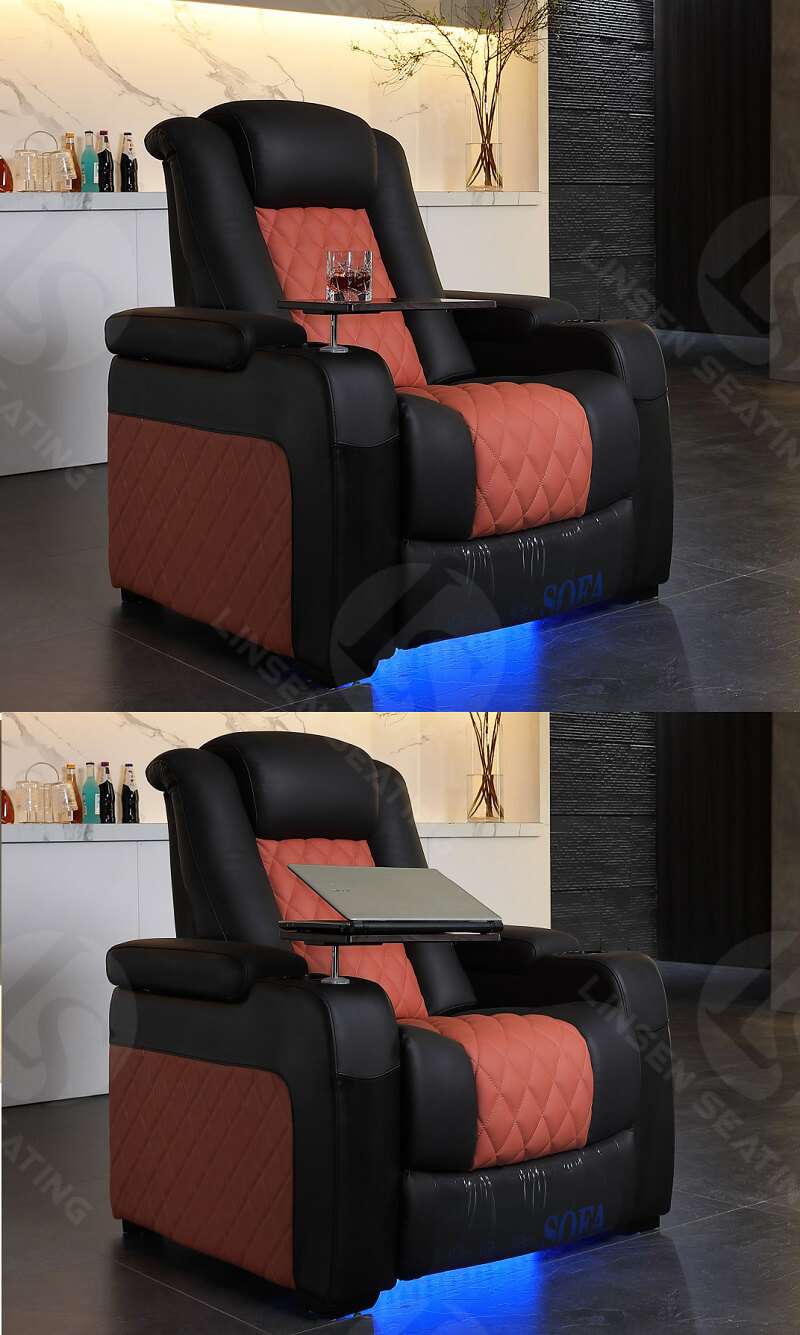 It is a home theater seating with adjustable headrest
home theater recliner chair LS-856CB is with motorized headrest. You can adjust your position freely. The headrest can go up and down with just the buttons at your fingerprint.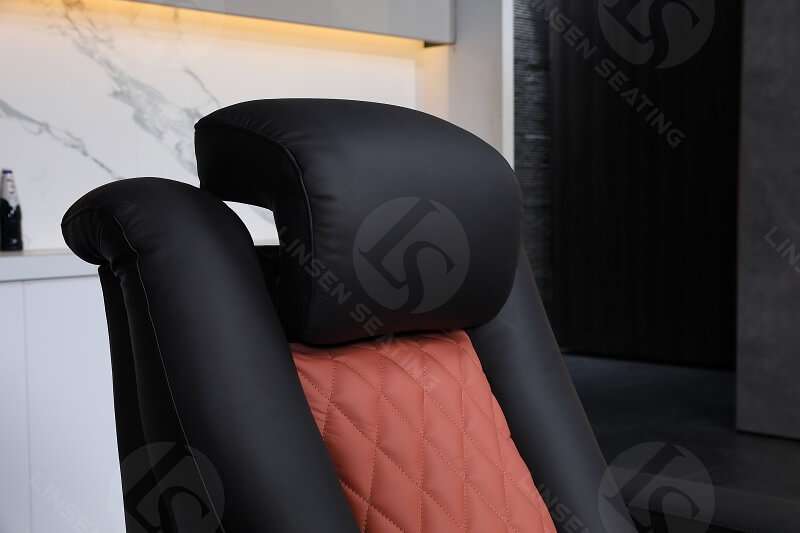 More details about this home theater seating design
All our materials are selected. And each stitching and procedure are meticulously hand made. Good quality home theater recliners need good materials and hand craft supports.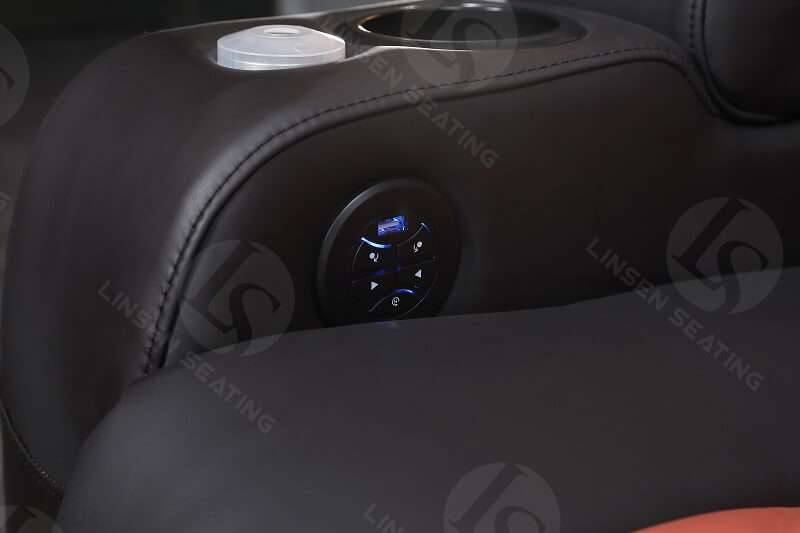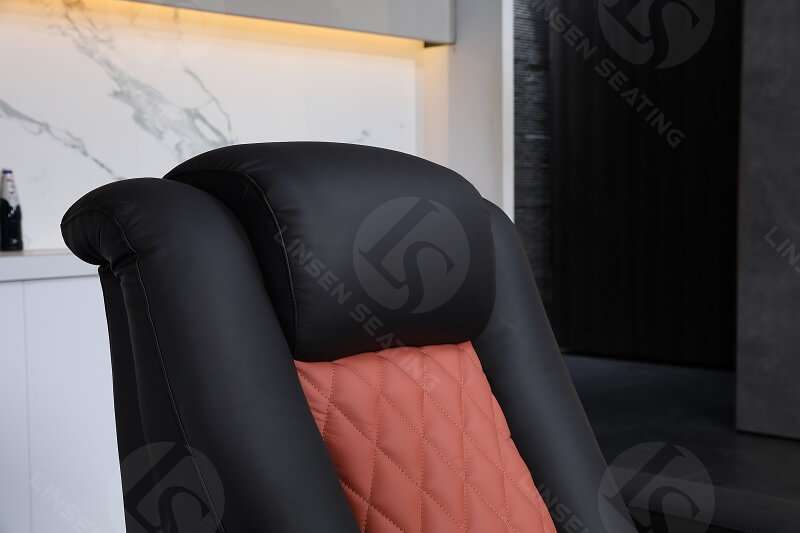 3 seat theater recliner is one of the most popular layout for home theaters
Home theater recliners come in many sizes and shapes.3 seat theater recliner is one of the most popular configuration for home theaters. It can come in straight row or curved row. It is very suitable for small family. The width of a home theater seating row of 3 is very suitable for small rooms. It is also very convenient for communication among friends and families. Let us see some more examples of 3 seat theater recliner.
Send Us Inquiry
other colors of movie recliner seats LS-856