Home theater seating row of 4 is a popular configuration for home theaters. It is one of the best sell recliner home theater seating. The color of the upholstery make the simple design looks more high-end. It also has a modern and contemporary look for both home and commercial using. It is an electric theater recliner controlled by black hand controller with blue ambient light. The headrest is also adjustable to make your neck easy and comfortable when you sit there for a long time.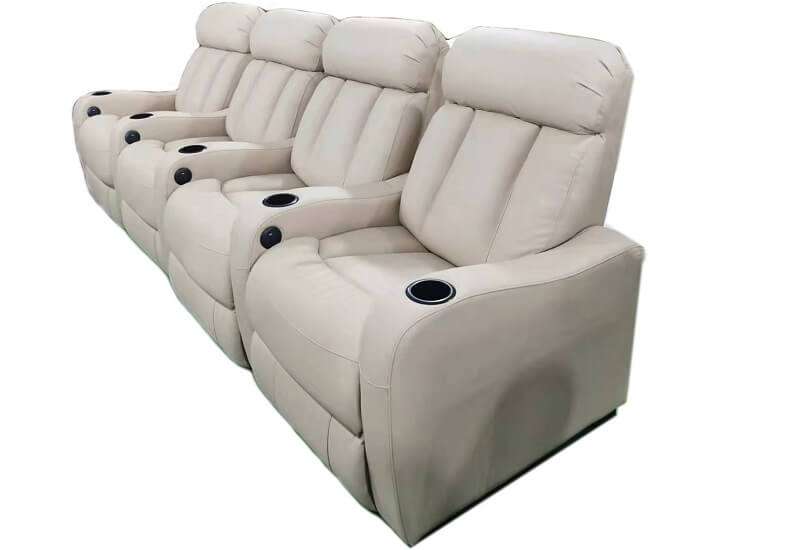 Brief introduction
1. Model No.: LS-822W
2. Electric 4 seat theater recliner
3. With adjustable headret
4. Top grain cow leather
5. 4 seat straight row
6. With cup holder
7. MOQ: 2 chairs
8. Delivery: Shipping by sea
What is the width of this row of 4 home theater recliners?
The width of this row of 4 is 297cm in total. It is relatively more space saving. If your are planning to set up a compact home cinema. This design LS-822W is a good choice. If you don't even have 297cm width for the home cinema chair area, but still want a row of 4 chairs, you will have these configuration options below.


More aspects of the home theater seating row of 4
Looking from the front side, this row of 4 home theater chairs is atmospheric. You can instantly come into a mood of watching movies. You can even feel the comforts just by seeing from the screen.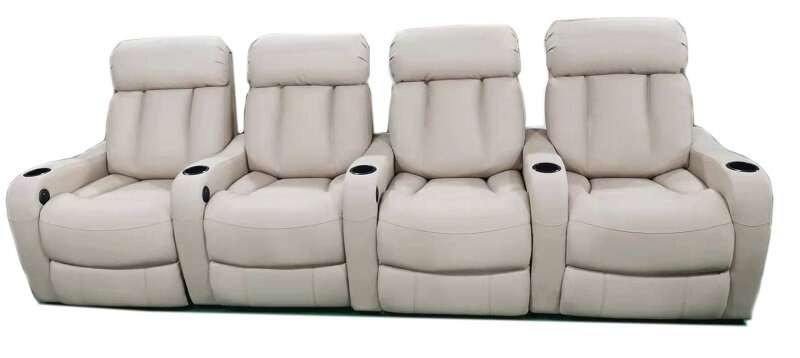 The stitching lines is very nice. The whole chairs are delicate no matter from the home cinema chairs materials or the fine workman ship.
Even the back side of the chairs are exquistite. You can not see any defects from the hole chairs.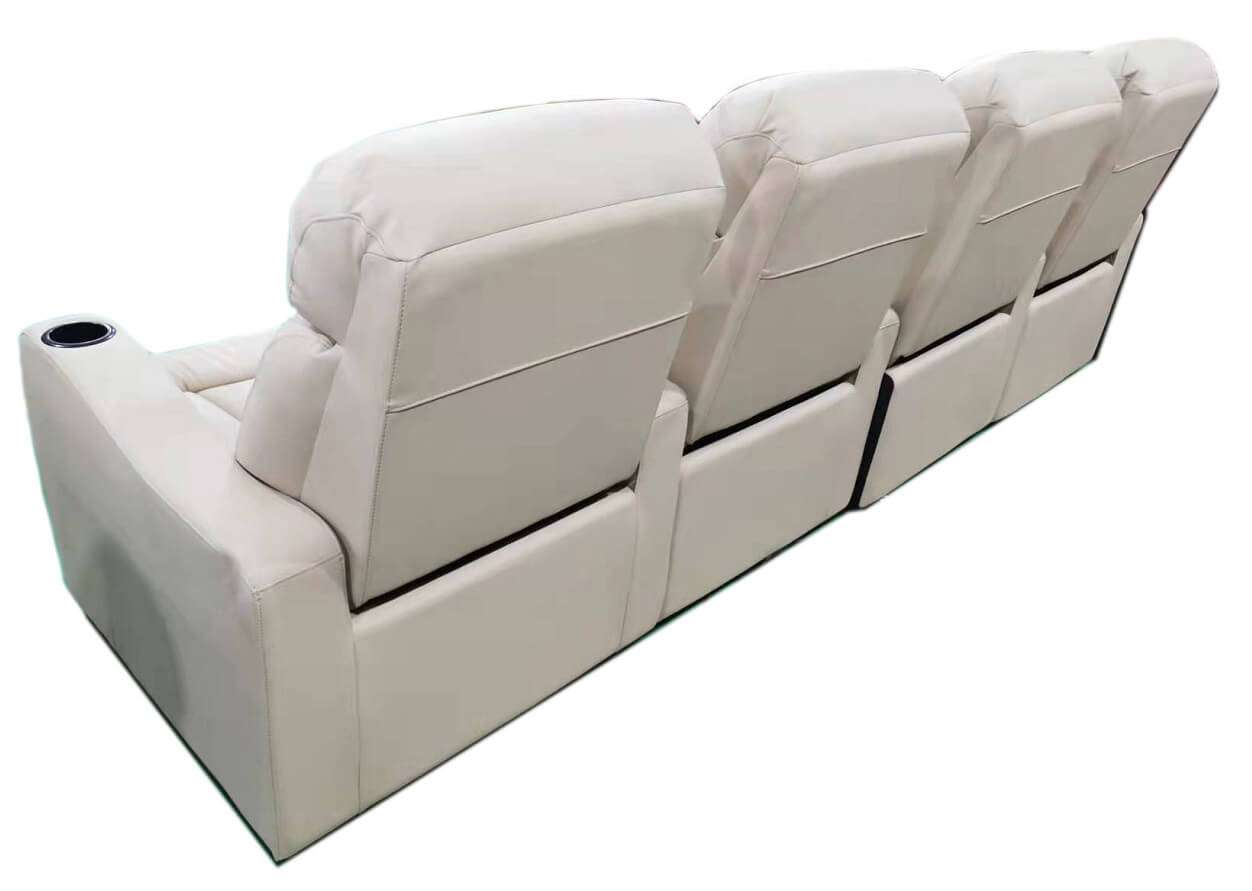 4 seat theater recliner colors
As the professional home theater recliners manufacturer for more than 15 years, we offer different colors for options. You can customize the color you want. If you don't know which color fit your home theater space, pls feel free to ask us to send you some more examples for reference.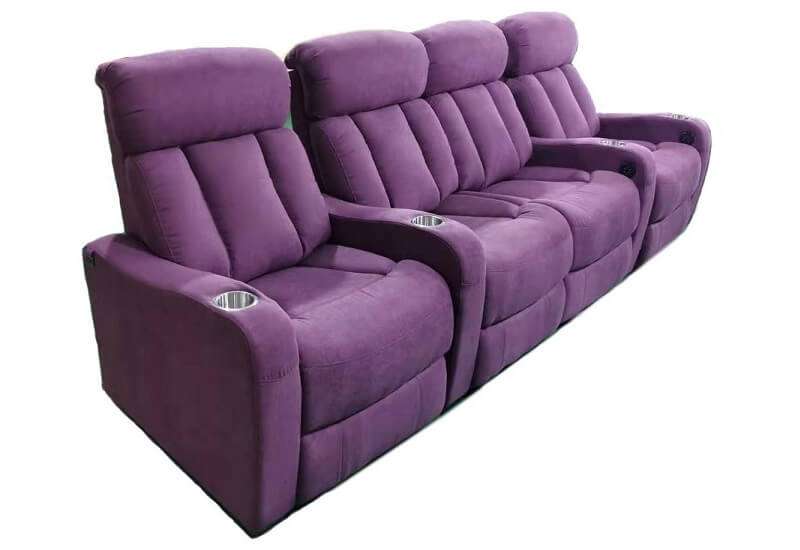 The most common theater recliner is black color. Bungury and chocalate color are also many people's choice. If you want to see more, pls contact me by info@lstheaterseating.com.
Send Us Inquiry
Other similar Home Theater Chairs options