Curved home theater seating is more and more popular for its specal accents. Linsen Seating is able to make any kinds of home theater seating configuration. With different kinds of wedge arms to meet different theater seating designs, each home theater seat from Linsen Seating has its own flavour. Well, why choose curved home theater seating?
1. Curverd home theater chairs looks extraordinary
It is new and extradinary compared to straight theater seating. Straight movie theater chairs is traditional. Curved theater chairs give us a totally different feeling.
2. Curved row of home theater recliner offers better viewing angles
The best view is always in the middle of a home theater seating row. So for straight row, the 2 ends won't have so good view from the screen. While if you make it a curved home theater seating, it makes the end chairs closer to the middle of the screen and a better view. Meanwhile it also keeps enough personal space with the middle console arm.
3. Movie theater seating in cueved row makes you more intimate with your families and friends.
Thinking about a straight row of 5 or 6 seater, the first one is very difficult to communicate with the fifth or sixth one. 5 seat curved theater seating or 6 seat curved theater seating will bring all peopel more intimate, easier to interact with people around.
4. It is easy to match different kinds of home theater seats layout
Home theater recliners all in curved row make your home theater more splendid. While if you want to have some straight row theater seats, it is elso easy to match. You can mix 2 kinds of layout. Usually curved theater seats in the front and straight theater recliners behind it.
5. Possible for any configurations.
Many people may worry a row of 2 seats is not available for curved row. Don't worry. It is possible. Here below we have a layout for a row of 2 seats in curved shape.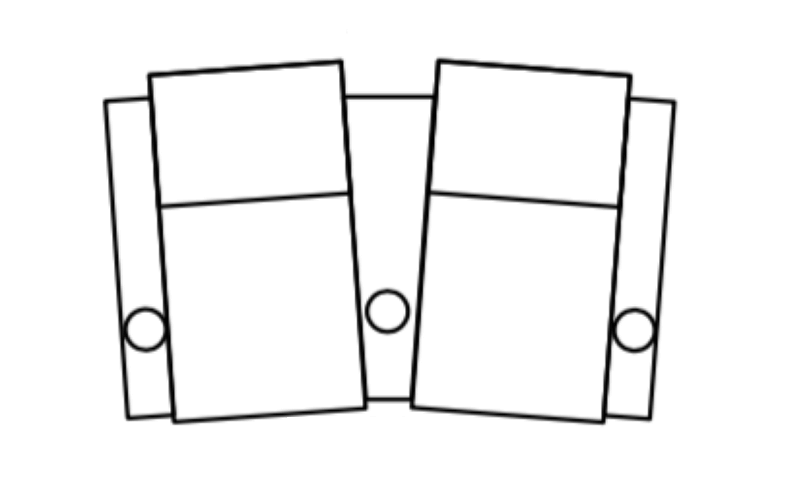 While usually we suggest making curved theater seating starting from a row of 3. A row of 2 seater looks not so obvious and no much difference from a straigth row of 2. Let see more examples of curved home theater seating.
Curved theater seating row of 3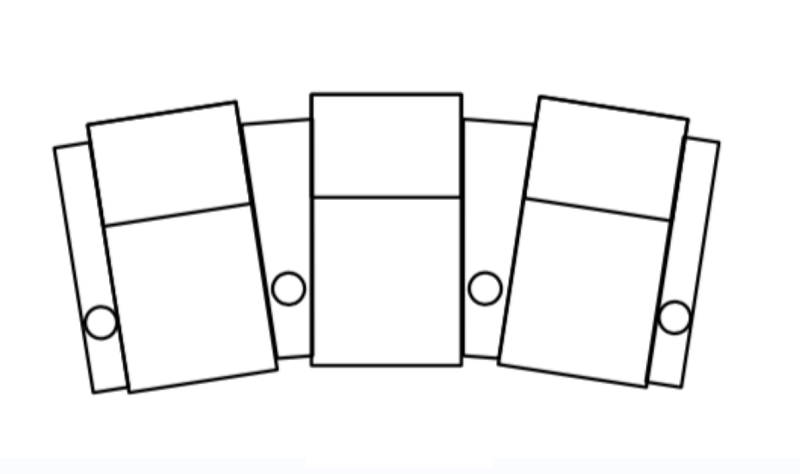 4 seat curved theater seating
There are 2 options for 4 seat curved home theater seating. You can make half curved. It is very flexible to meet different media room dimensions.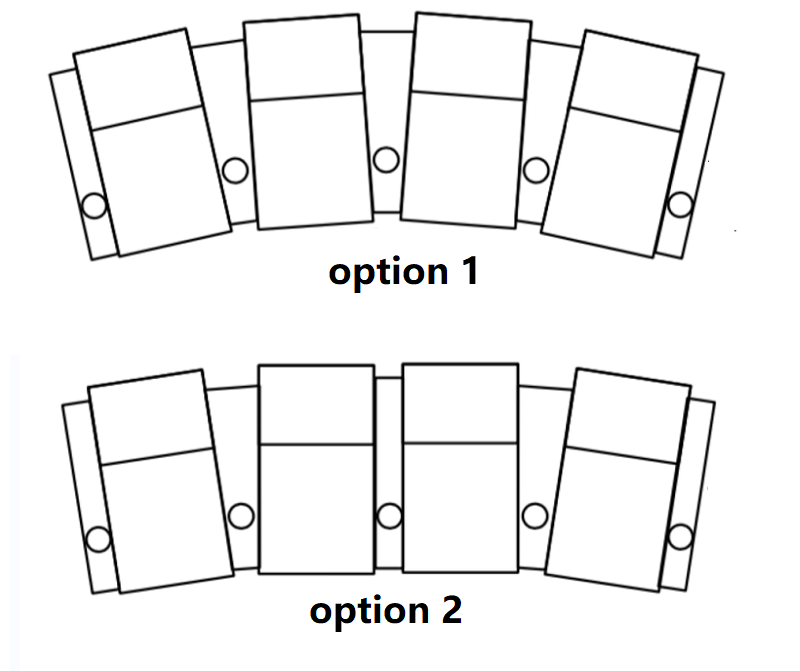 More home theate recliners are not a problem. Like theater relliner row of 5, 6,7,8 or more chairs, they will be OK too. More seats, more curved. And you will never need to worry that the theater recliner chair foot rest will cross and touch each other.