Modern fabric recliner sofa LS-9007 is a gorgeous electric recliner sofa style for home cinema and living room. It is with motorized adjustable headrest and big storages. The storage is covered with a very good finished painted black lid.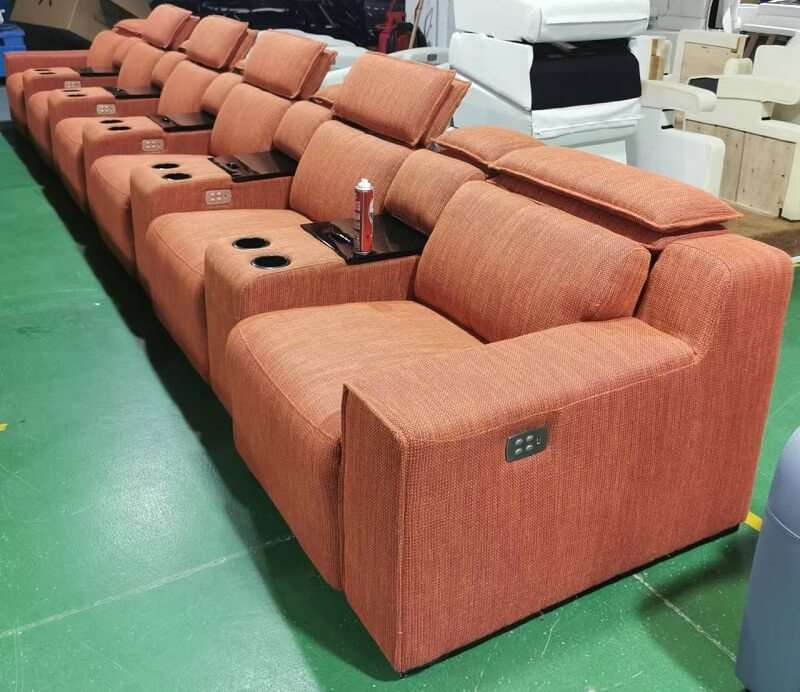 Brief Introduction
Electric fabric recliner sofa
With USB charging station
With adjustable headrest
With storage
Comfortable & durable
10 years warranty
Fabric upholstery
more than 40 colors available
MOQ: 1 Piece
A close look at the features and functions of modern fabric recliner sofa LS-9007
Fabric recliner sofa row of 6 & 5.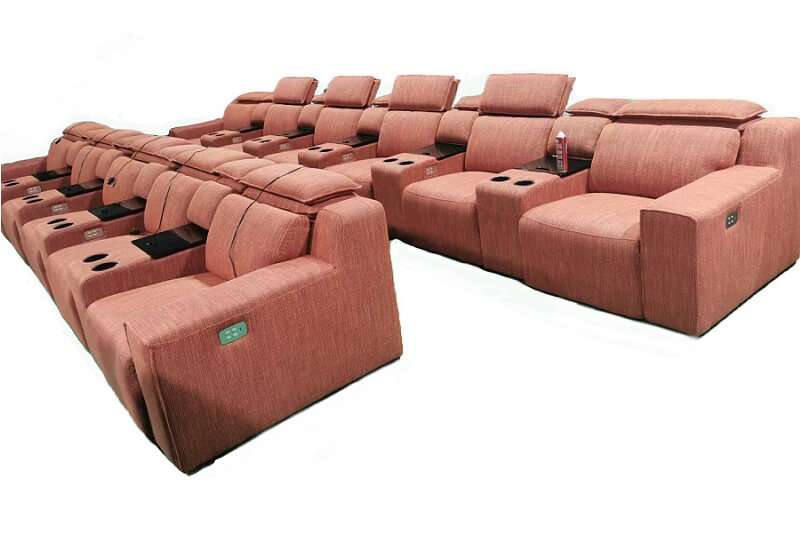 2. It is fabric recliner with cup holder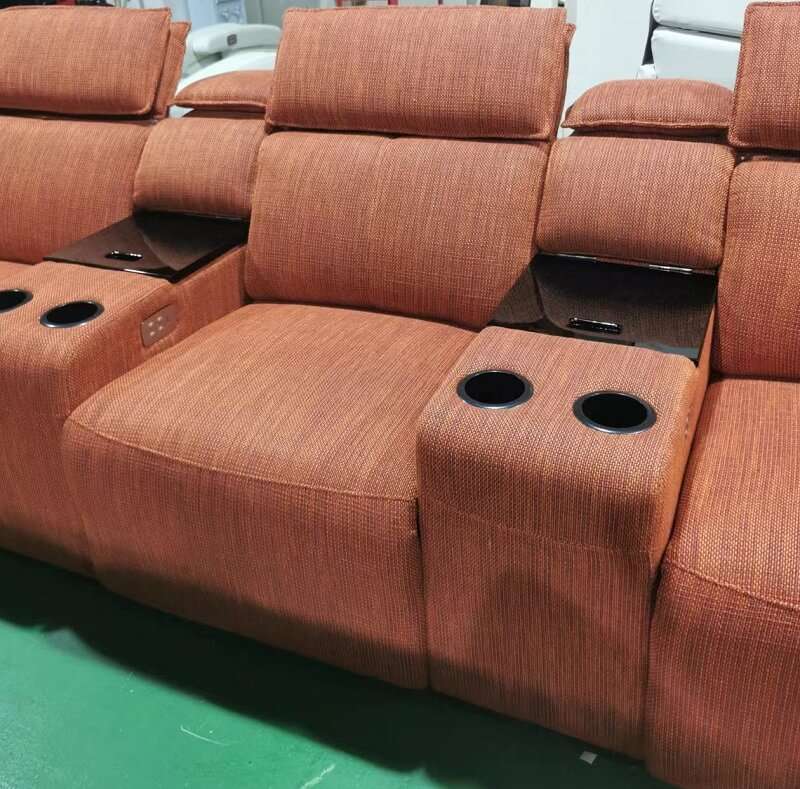 3. It is a fabric recliner couch with storage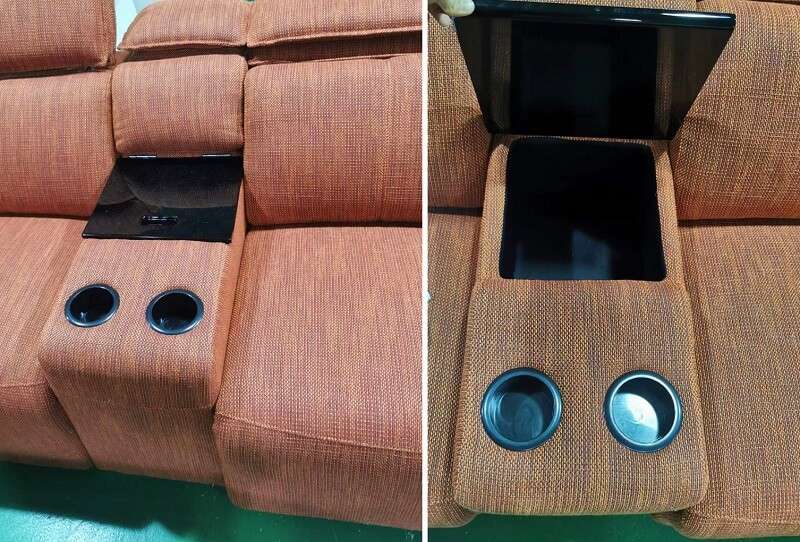 4. With big console unit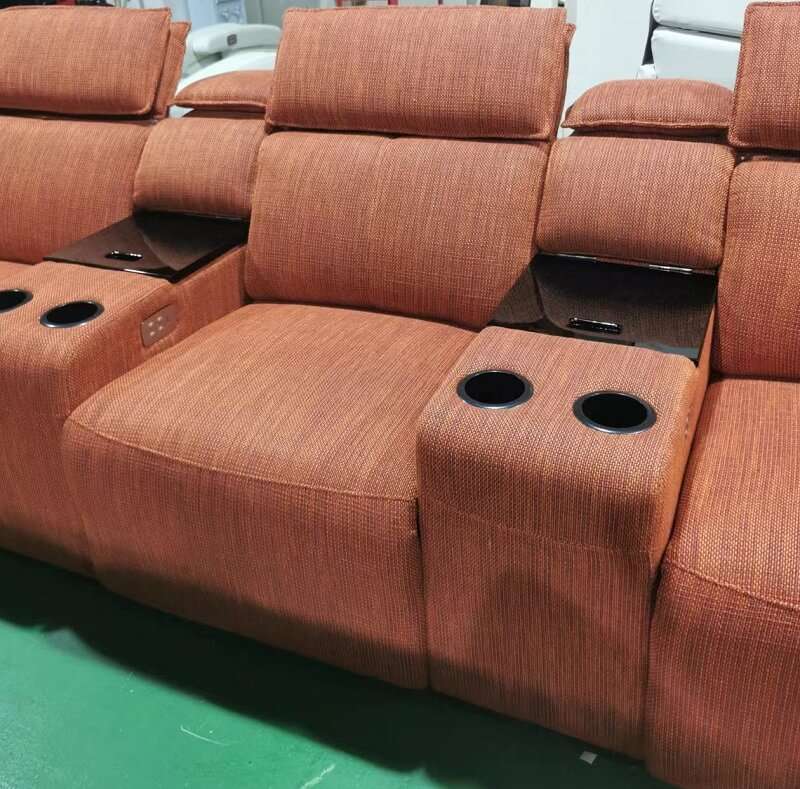 5. Power headrest recliners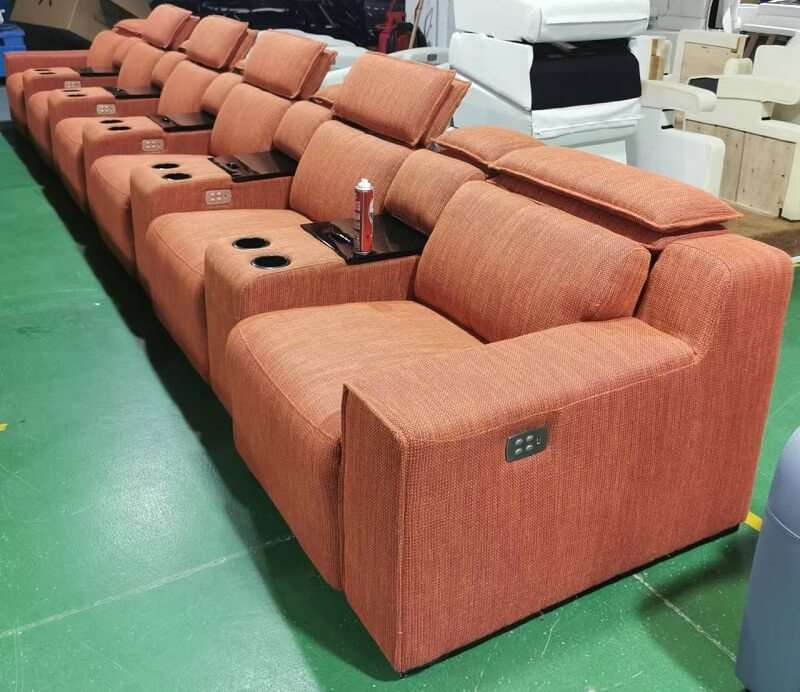 6. power recliner sofa with usb on the metal switches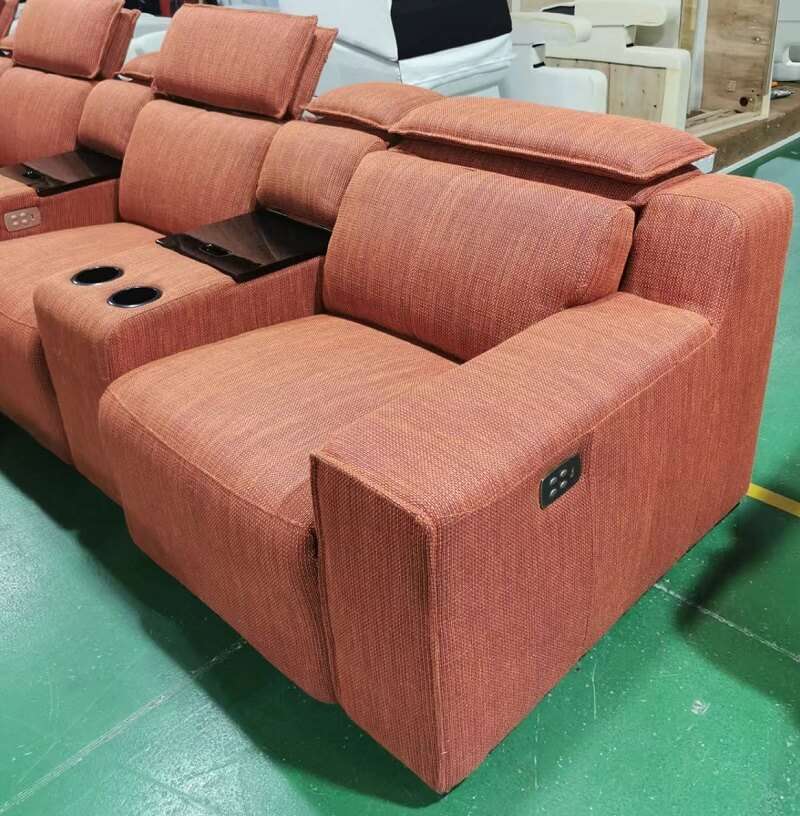 The most feature of this fabric recliner sofa design is its simplicity but very modern taste. Black storage lids & cup holder makes a perfect contrast. The big storages also help you collect many stuff that you don't need when sitting there watching TV or movies. The cup holder fit your beverage better, avoiding the drinks spilt on the sofa. I have a bad experience of putting my milk tea on the sofa. But the milk tea can not stand on it and it fell down on the floor and the milk tea spilt around. It is totally a mess and frustrated. I was thinking that what if I have a cup holder on the sofa, then all these would not happen.
Modern fabric sofa has been a very important part of a cozy home. It is very happy to have a comfortable sofa to lie down on it after an exhuasted day. But it is hard to see on the screen with just one position for a long time. People will also feel uncomfortable just sitting there or lying down on it. It is also not good for the eyes. So modern fabric recliner sofa is appealing to the eyes of the public. It is not only with good taste but with the functions that we need. You can adjust your lumbar and neck at any position to get rid of the tiredness by lasting one position. Modern sofa LS-9007 is such a functional fabric recliner sofa with fully electric reclining function. The headrest can adjust according to your likes and needs.
This recliner sofa design of LS-9007 can also be made into leather finishing. There are dosens of colors for option. You can match it by yourself for your special tastes.
Send Us Inquiry