There's nothing quite like coming home after a long day at work and sinking into the plush comfort of a leather recliner. But what if we told you that there are some home theater recliners out there that takes relaxation to a whole new level? Allow us to introduce you Linsen Seating's fantacy theater seating sofa with motorized headrest, tray table and cooling cup holder.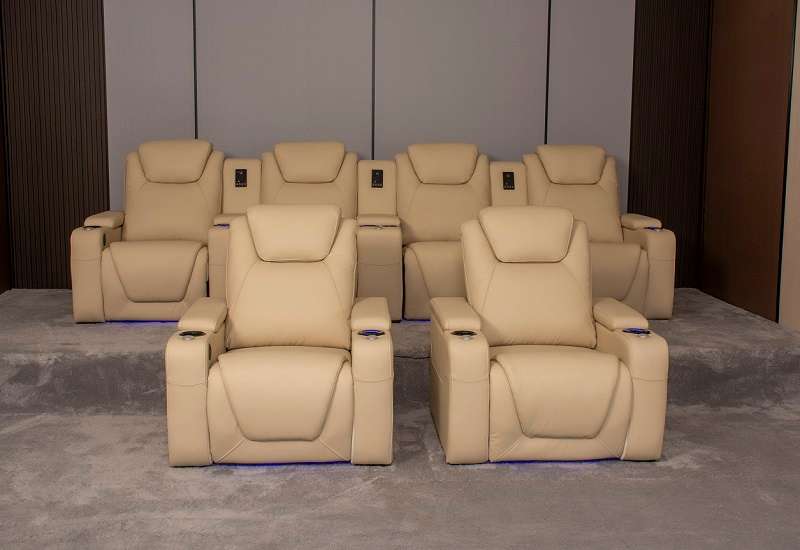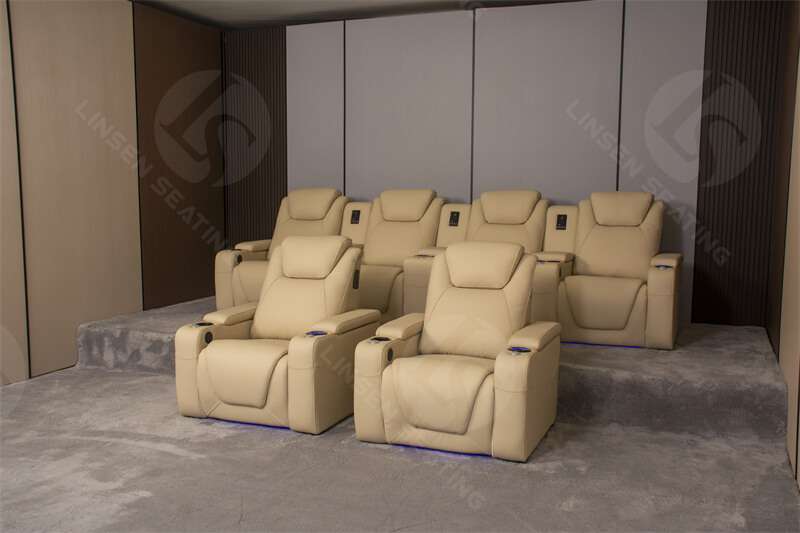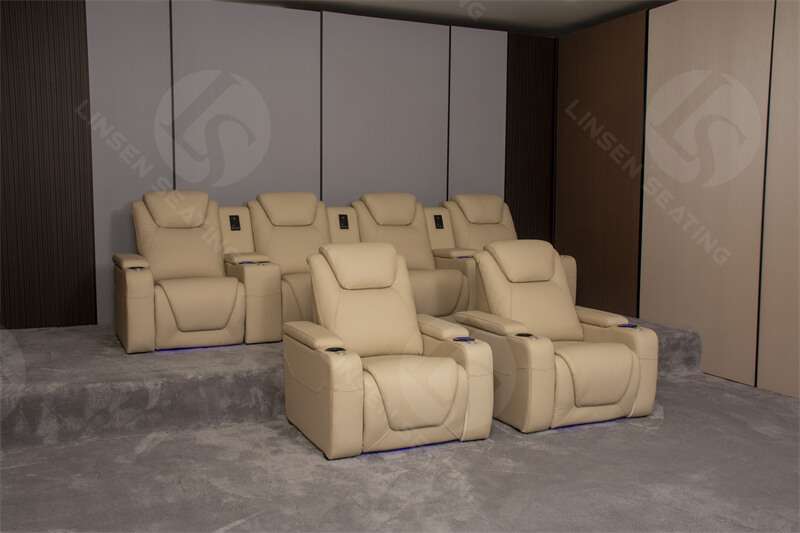 Electric theater seating sofa with Motorized headrest
First, let's talk about the motorized headrest feature. No more adjusting pillows or trying to find the right angle for your neck. With just the touch of a button, the headrest can be adjusted to the perfect position for ultimate comfort and support.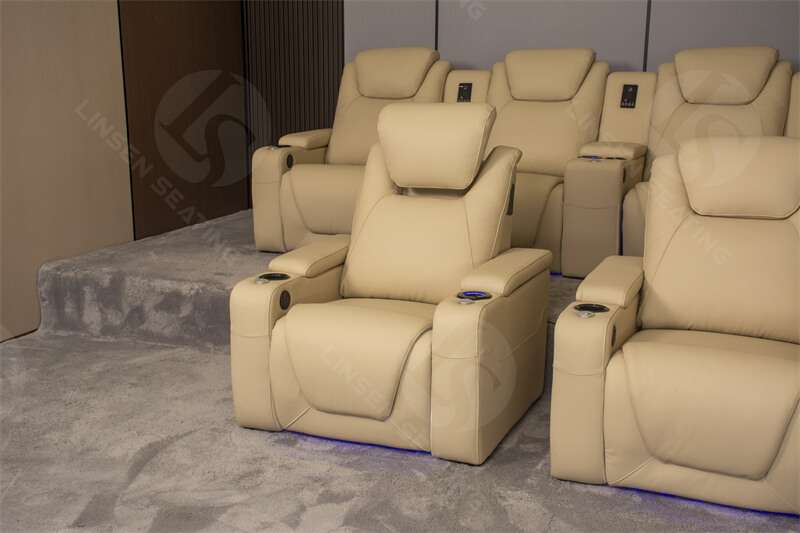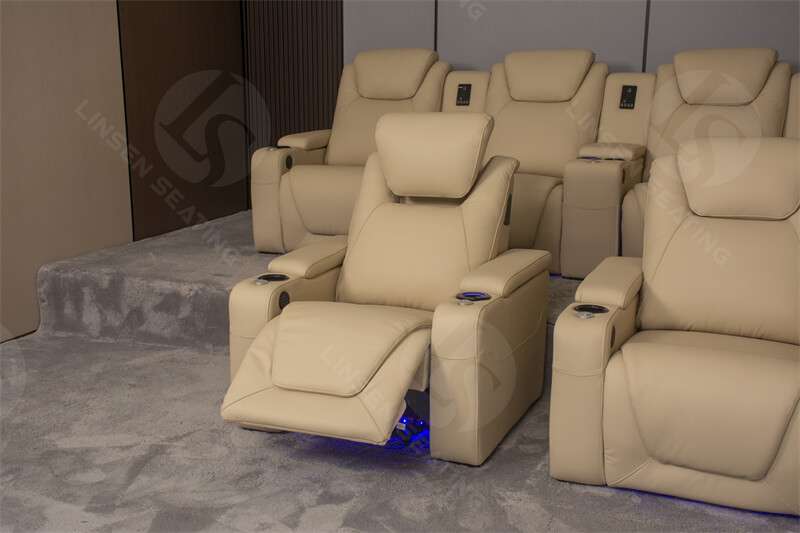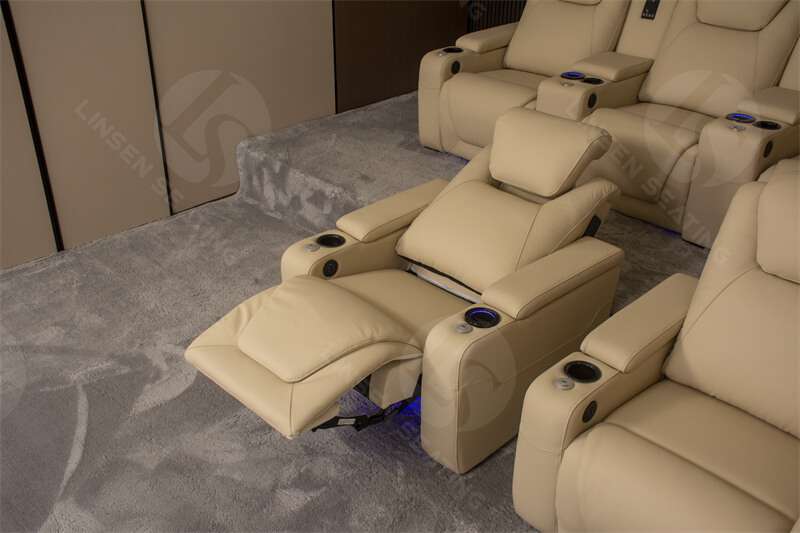 Swivel & removable Tray table
And speaking of convenience, the tray table is a game-changer. No need to balance your drink or snack on the armrest – simply pull out the tray table and you have a sturdy surface for all your essentials. It is swivel and removable. If you don't need it, you can take it away and put in the storage. There is a big hidden storage in the arm.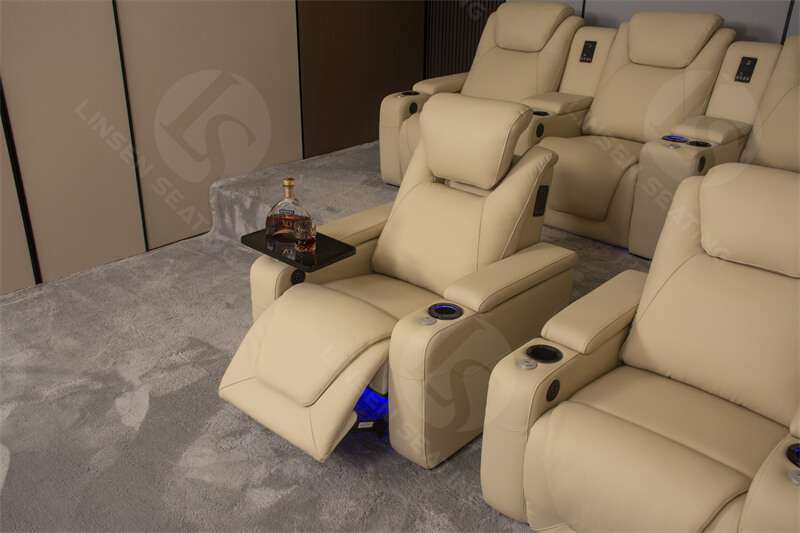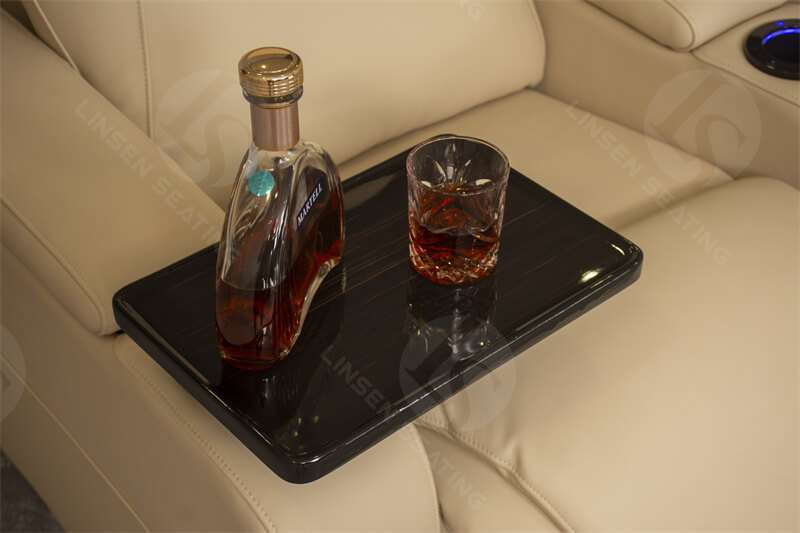 Cooling cup holder
But what really making this theater recliner amazing is the cooling cup holder. We all know how frustrating it can be when our drinks get warm too quickly, especially on hot summer days. But fear not, because this sofa recliner has a built-in cooling system in the cup holder. Keep your beverage chilled and refreshing as you kick back and relax.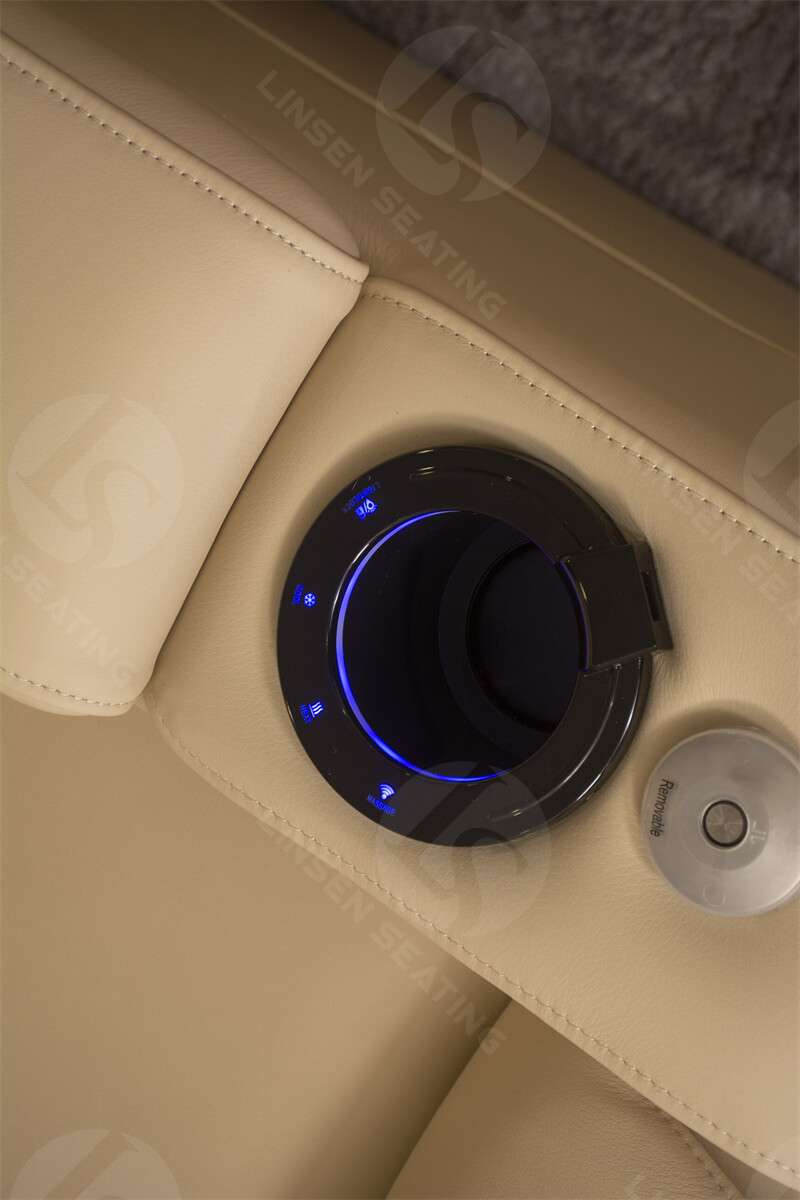 Reading light
Besides, there is a silver reading in the middle of the chair. If setting it in the living room, it is a good and comfortable place where you can read a book.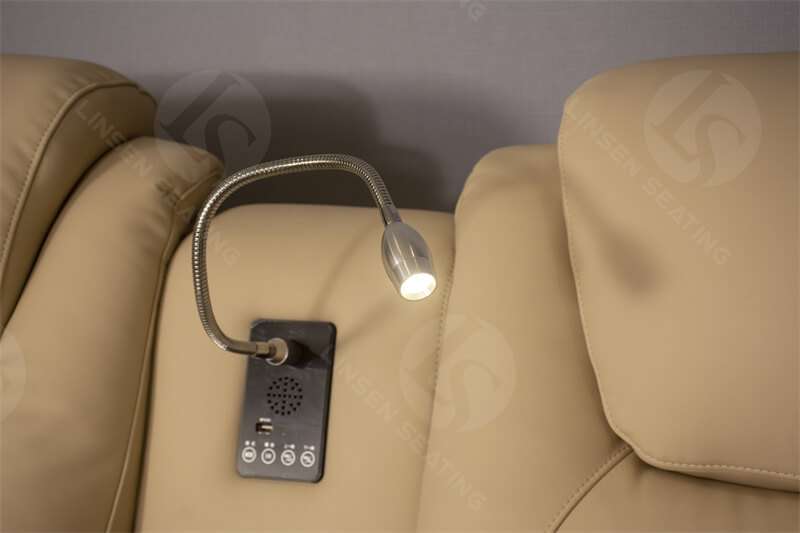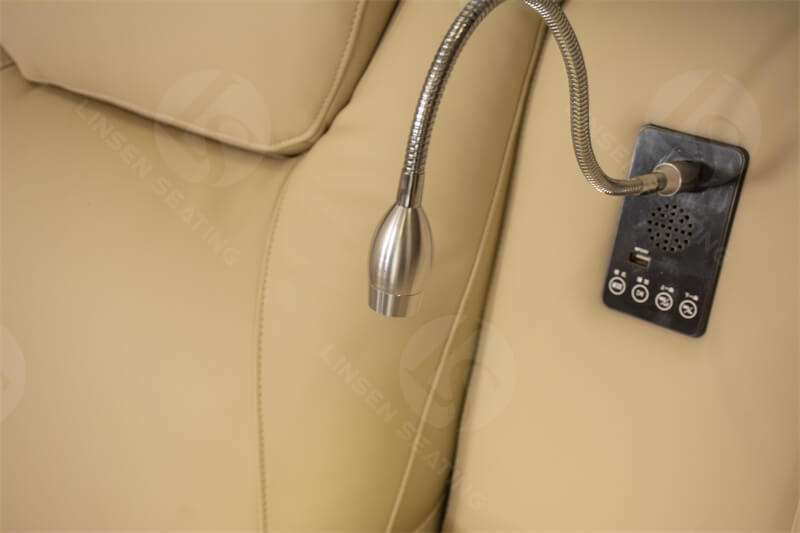 If you're looking for even more comfort, consider upgrading to the home theater recliner sofa version. Perfect for movie nights or lazy Sundays, this theater recliner sofa offers the same features as the individual chair, but with added space for multiple people.
Motorized headrest leather recliner sofa with a tray table and cooling cup holder is the epitome of luxury and convenience. Say goodbye to uncomfortable seating and hello to the ultimate relaxation experience.
Send Us Inquiry
Other home Theater Sofa Seating for sale