Modern home theater seating LS-6103 is in premium black real leather with white bone lines. It featured with high quality wood armrests with good piano painting finishing. The backrest is very thick and you will be very comfortable when lean your back on there.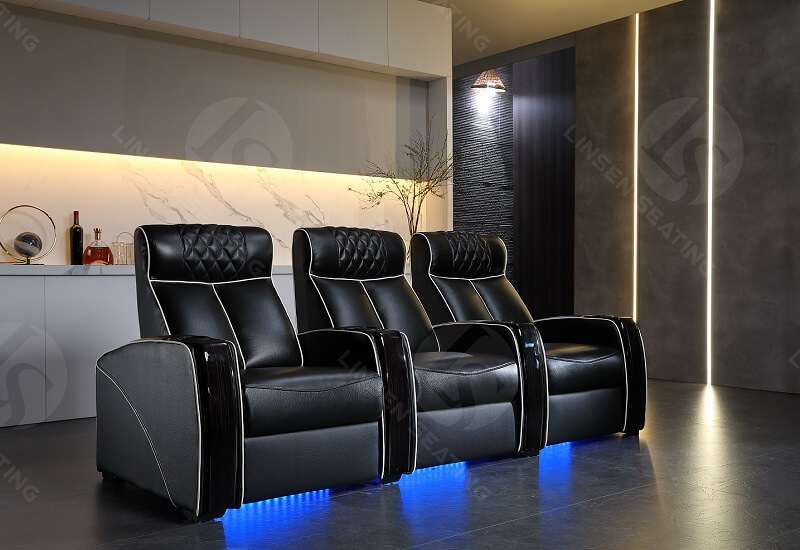 brief introduction
Electric home theater recliners
USB charging port
Cooling cup holder
With LED light
Contrast bone lines
With wood finising arm
Comfortable & durable
8 years warranty
Modern home theater seating – black leather movie theater seats
Movie theater recliner chair LS-6103 is a modern home theater seating with simple designing lines. The painted wood finishing make it brilliant. It is in the most popular black color. You can also choose other colors to fit in your personalized decorations. It can comes in 3 chairs in a row, 2 chairs in a row and other viarations in the layout.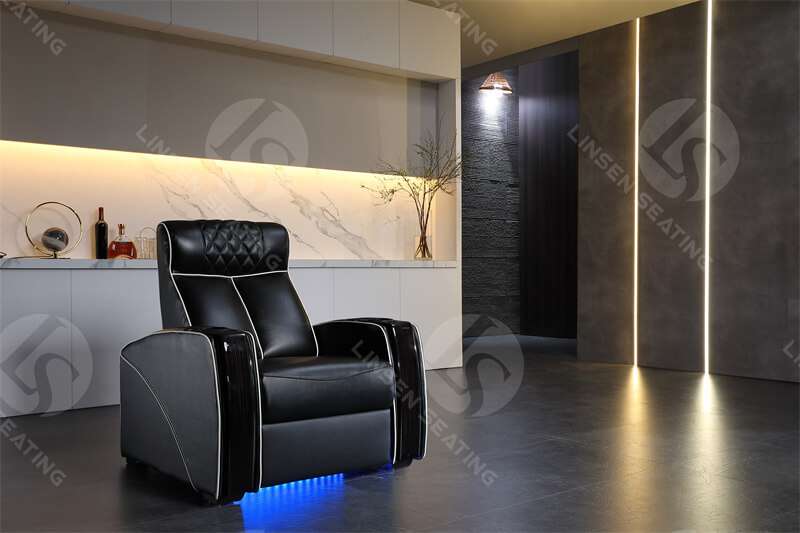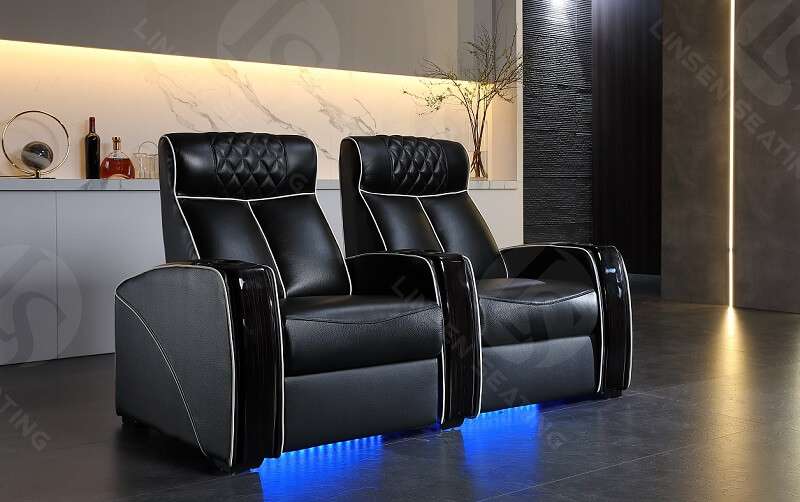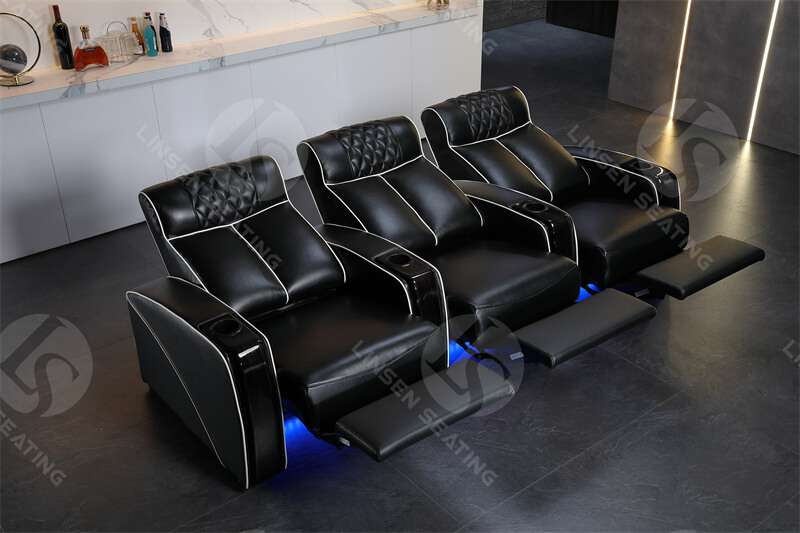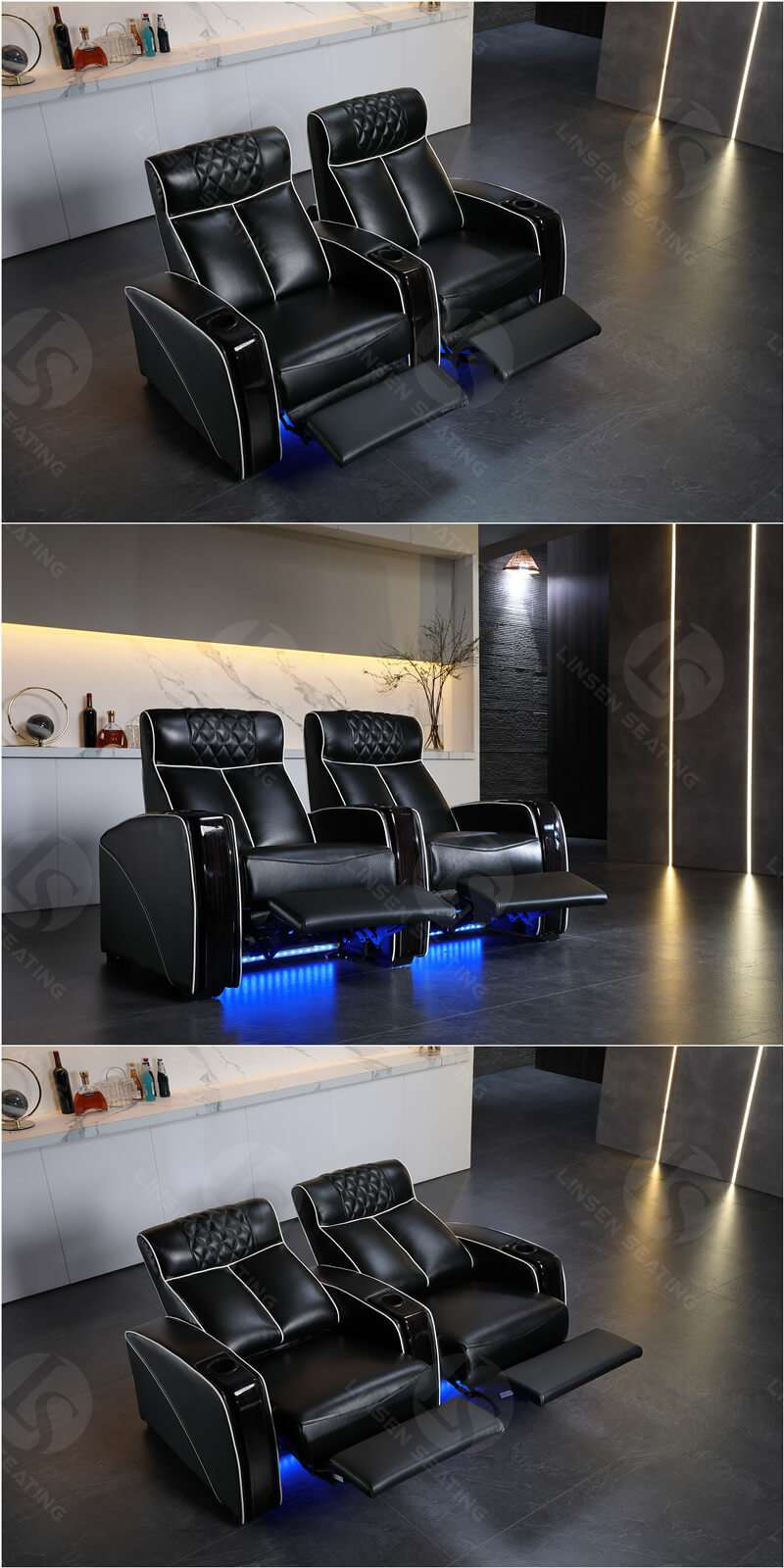 Simple movie theater recliners – high end movie theater seating
The simpler, the superior. It is always the simplest thing that requires the best workmanship and the best materials. This home movie theater couch LS-6103 is ultra simple but high end. This is a big challenge for the materials and details. There is nothing special to show but the exquisite workmanship and good materials.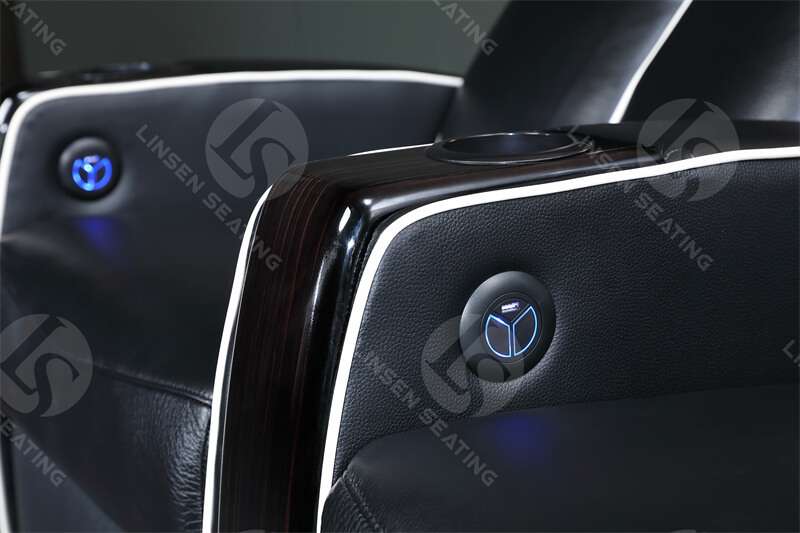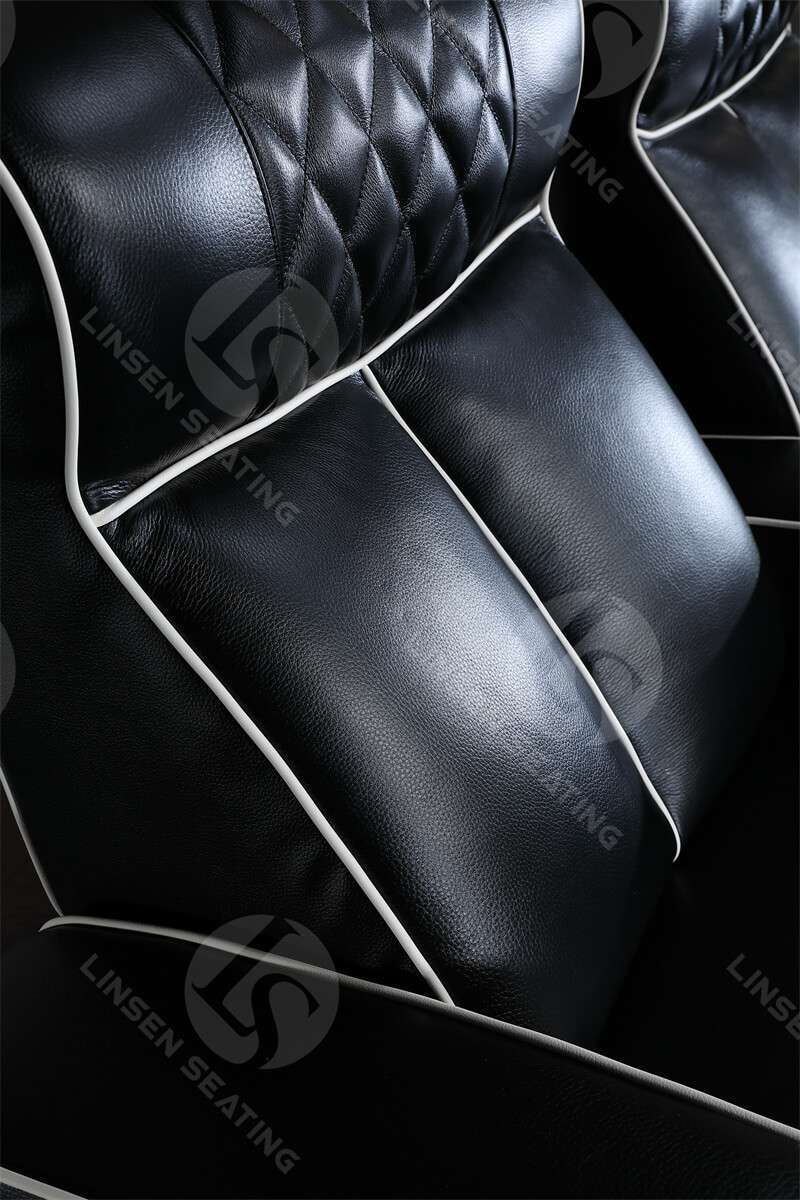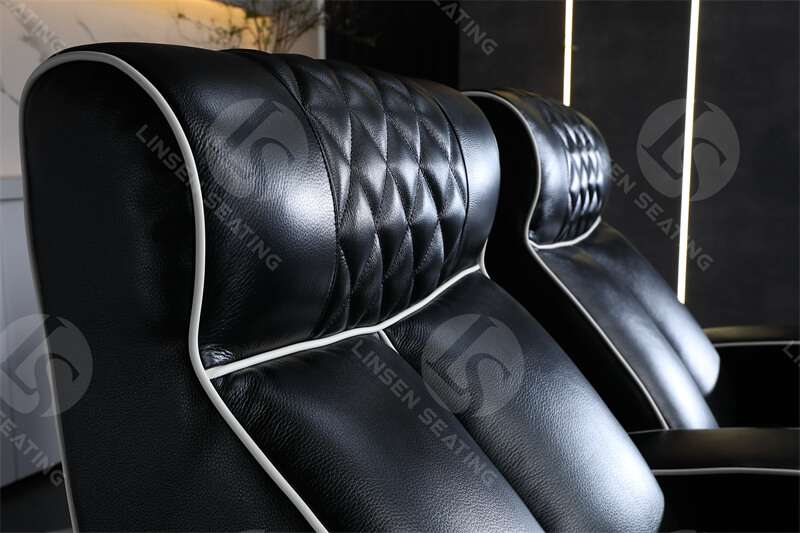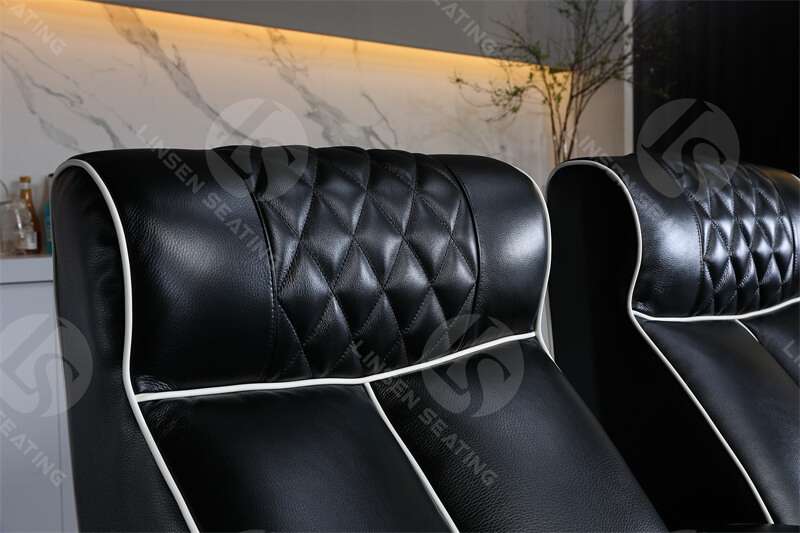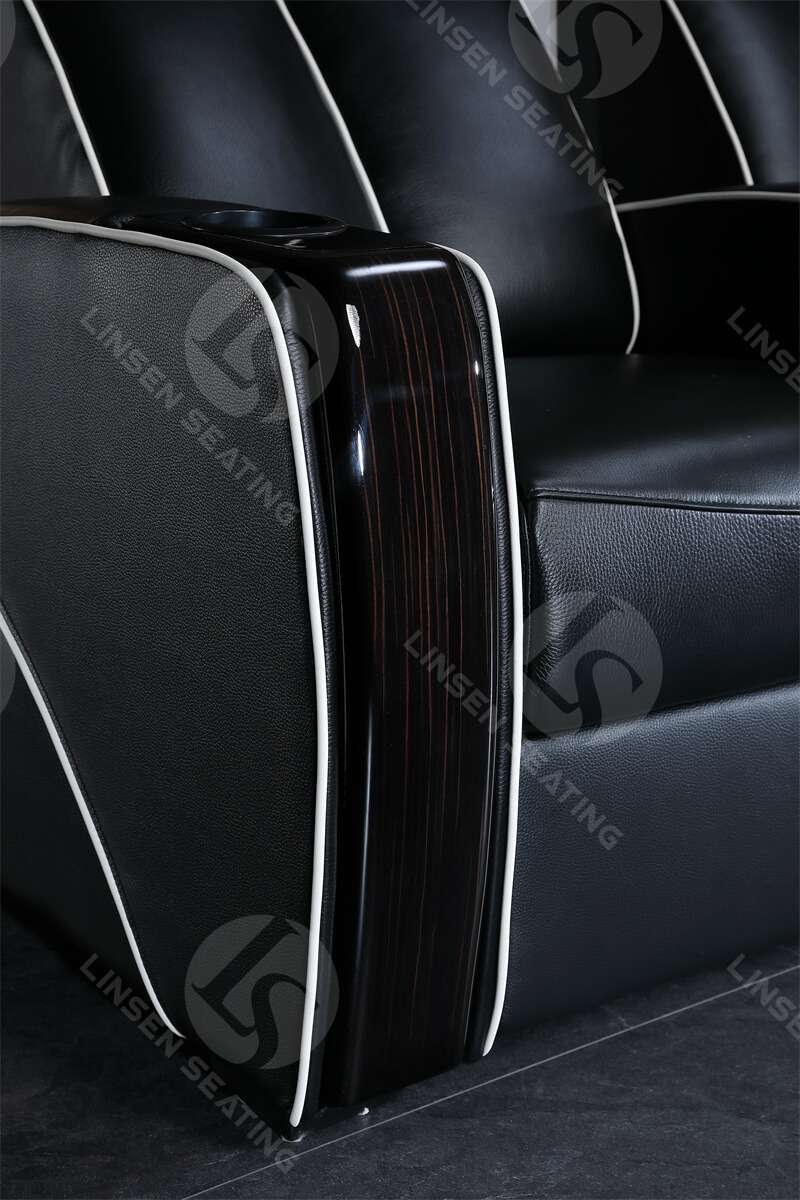 Since the covid-19, many of us were locked down from time to time. Even we can go outside, our activites are not so versatile and it is dangerious to go outside at least. So come and choose some home theater chairs for your home theater to enjoy wonderful movies at home. It is interesting as well as keeping the viruses far away from you and your familes. Choose good quality movie theater recliners at home, it will bring you more comforts and delights, just like a bunch of sunlights come into the boring life. Welcome to talk to us by the form below for more information.
Send Us Inquiry
Other modern Black home theater seats for sale