LS-9010 is movie theater recliners for home. It is a power movie recliner in real leather. The main feature of this home theater seating design is the color matching. In the front, it is in green real leather. In the side and back, it is actually grey color. If you want to buy home theater recliners in assorted colors, then this can be an option.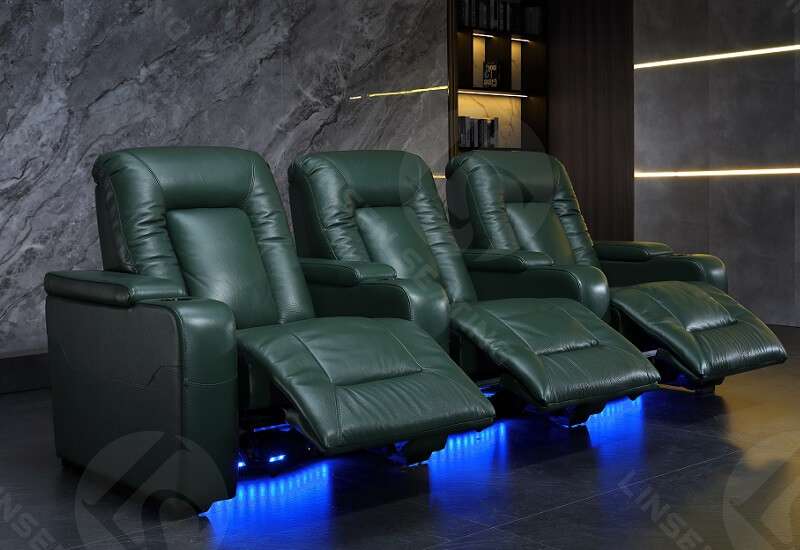 Brief Introduction
Power home movie theater recliners
USB charging port
Cooling cup holder
With LED light
Matching colors
With storage
Comfortable & durable
10 years warranty
Tray table is optional
Any leather color is available
Home theater is a mini cinema room. Generally, it does not need many chairs in a row. Home theater seating row of 2,3,4 or 5 are most often used. When you buy for living room, single and double seat are also very common.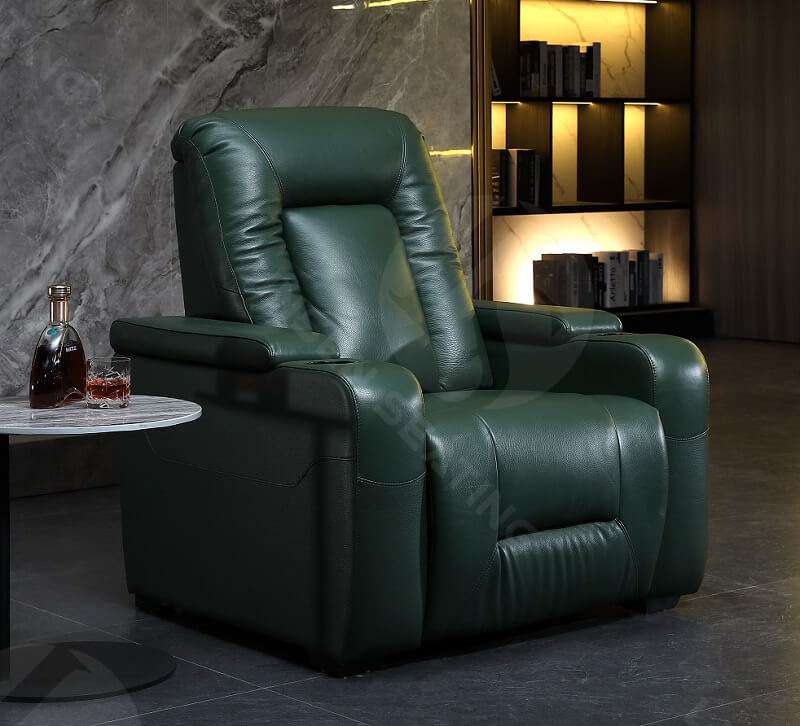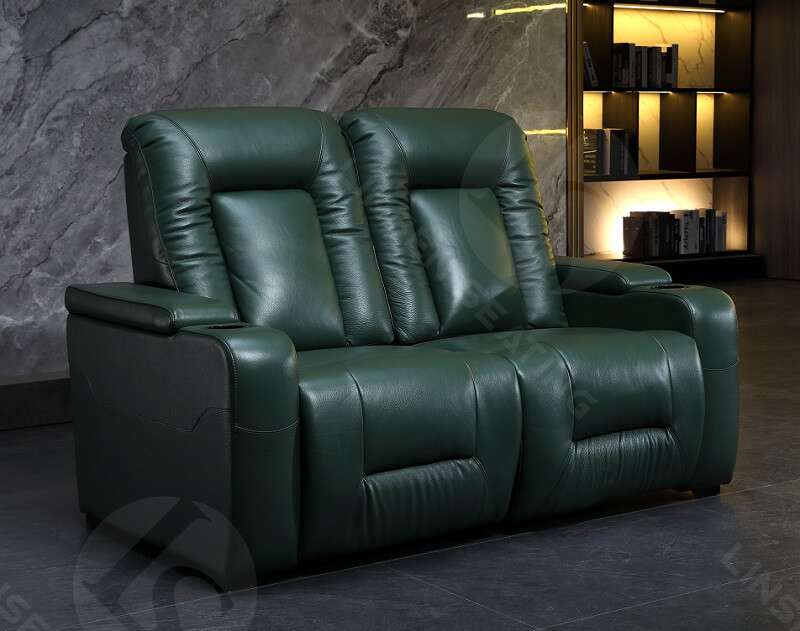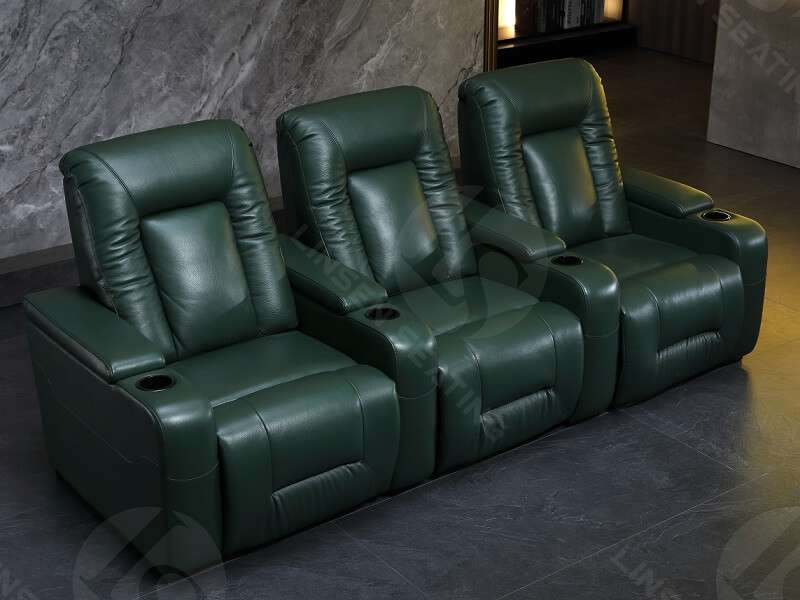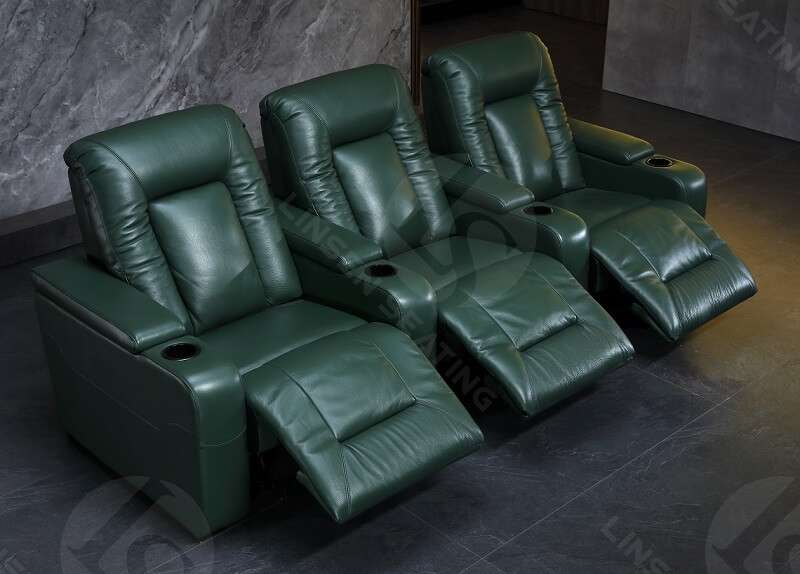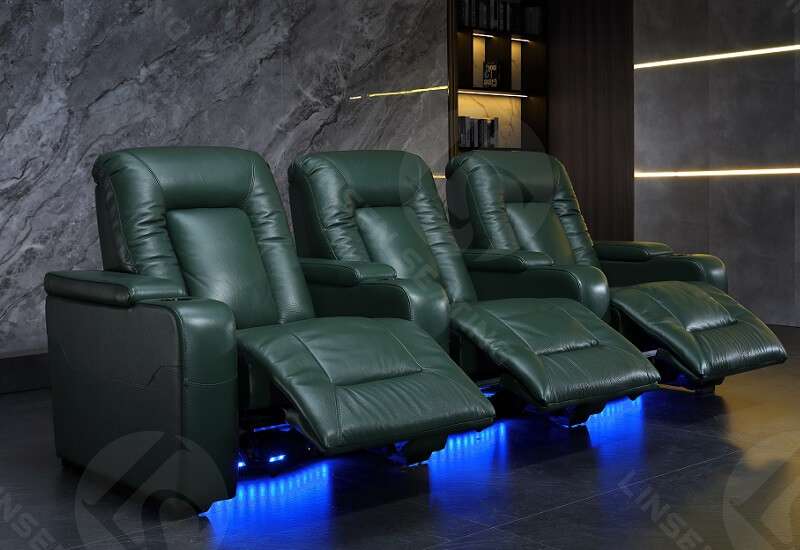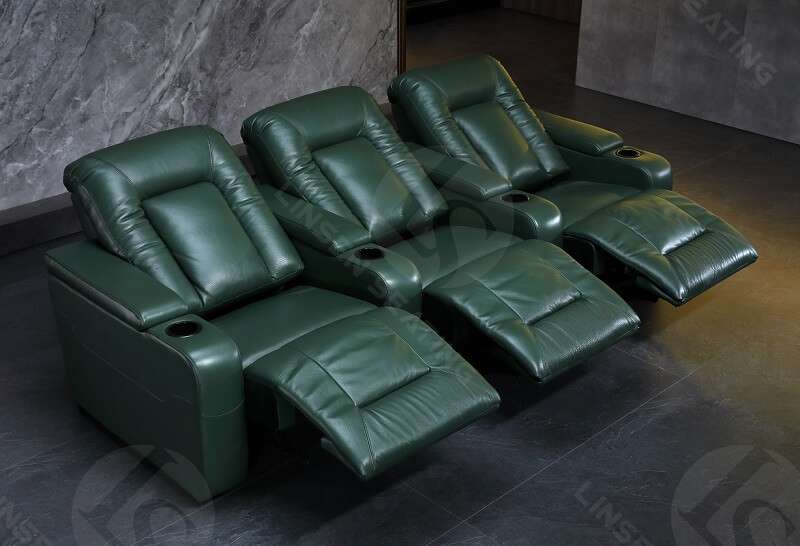 Features of movie theater recliners for home
[High-quality, Durable Chair] Our LS-9010 movie theater recliner is made of high-quality materials, can withstand the test of time.There is a warranty of 10 years.
[Upholstery] LS-9010 is made of top grain real leather. To meet different budget, you can also choose fabric, micro fiber or PU leather as the finishing.
[Constructure] The soft seat cushion and backrest is full of high quality foam. All these foam are supported by solid wood frame and heavy metal frame under inside.
[Eye-Catching Design] With its exquisite details and high-quality leather, this chair is ideal for any stylish home cinemas. The exquisite outline design balances the daily comfort with the fashionable modern style.
[Affordable Price] EXW unit price from usd$280 ~ $1500 for different quantity and trade term. Lower wholesale price of home movie theater chairs allows you to your dreamed home theaters easily. Meanwhile our chairs are still in good material, craftmanship and function.
Home theaters with movie recliners LS-9010
Movie recliner LS-9010 can come in more than 30 colors. Rose red is one of a fancy color. home theater with movie theatre recliner chairs LS-9010 is very decent. People sitting on it for movies will be very immersive. Do you want a home theater like this one below?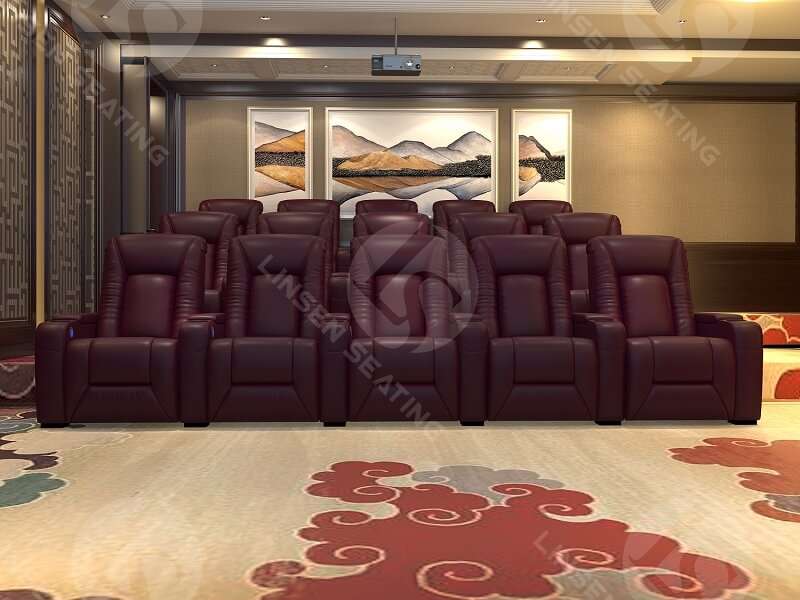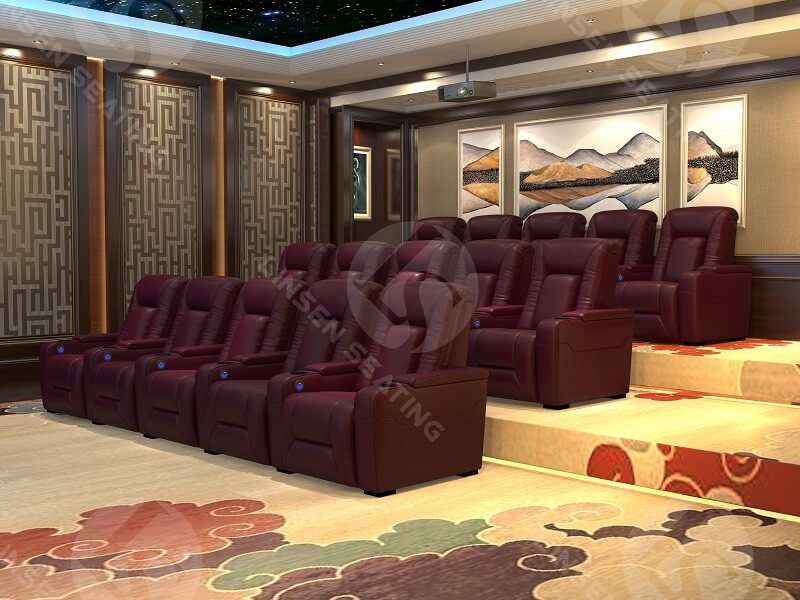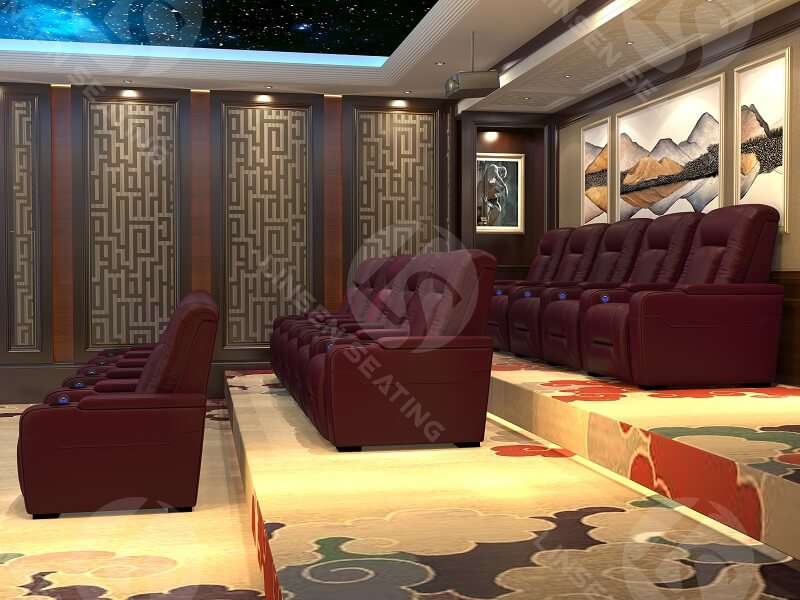 Why choose Home theater seats from Linsen Seating?
Linsen Seating is specializing modern home theater seating and chair parts for more than 15 years. Our chairs are diverse, including comtempory and classical styles. They can be displayed in the living room and different styles of home movie theaters.
We accept any custom home theater furniture. At present, our products are sold to all over the word, such as Oceania, South-East Asia, Europe, North and South America, Africa ect.
We are able to deliver our chairs on time. You will be kept informed about the process after you buy home theater chairs from us.
Linsen Seating home theater chairs are very easy to install. The only thing you need to do is to insert the backrest of the chair, and then connect the plugs, the chairs will be working.
Come and talk to us if you like our chairs.
Send Us Inquiry
other similar movie theater recliners for sale