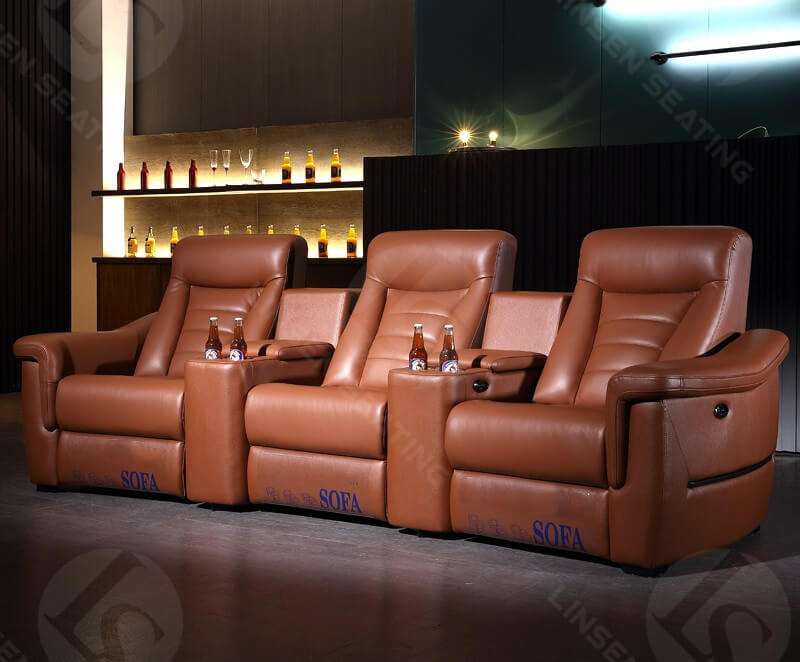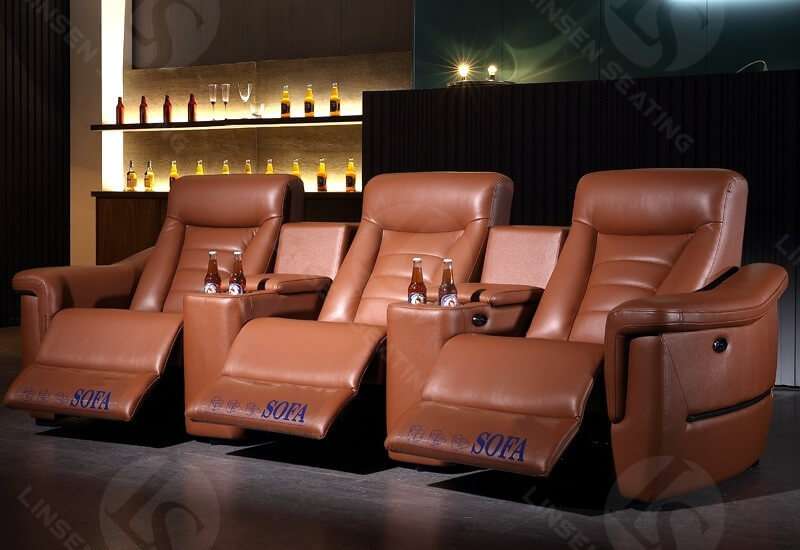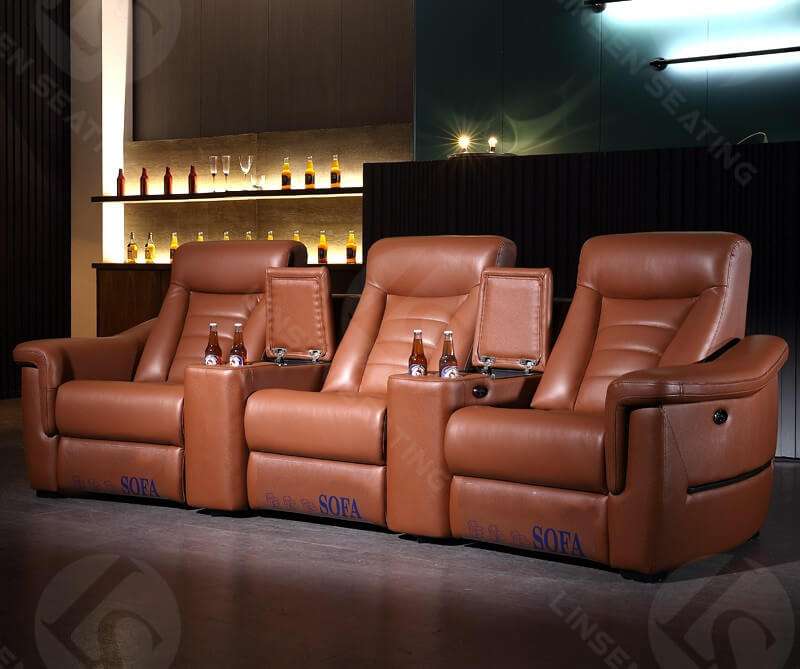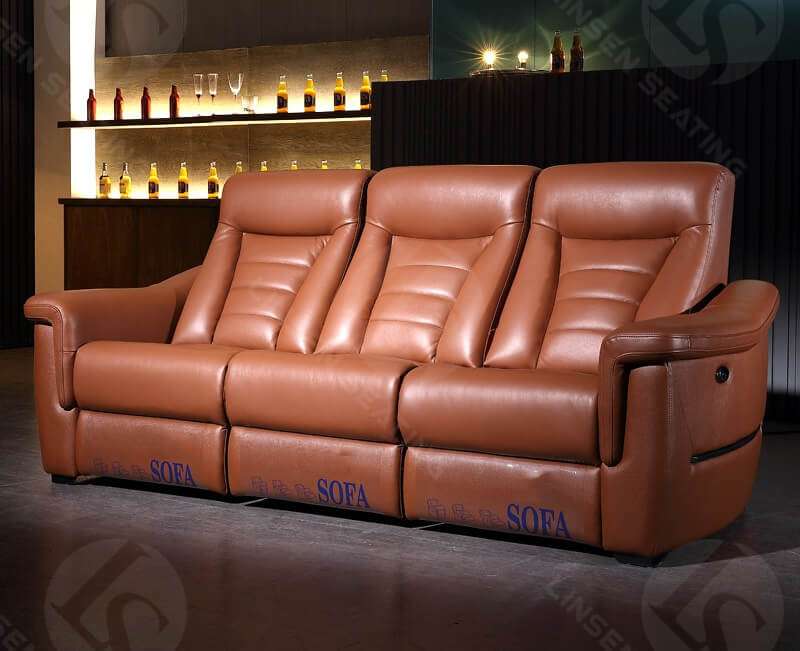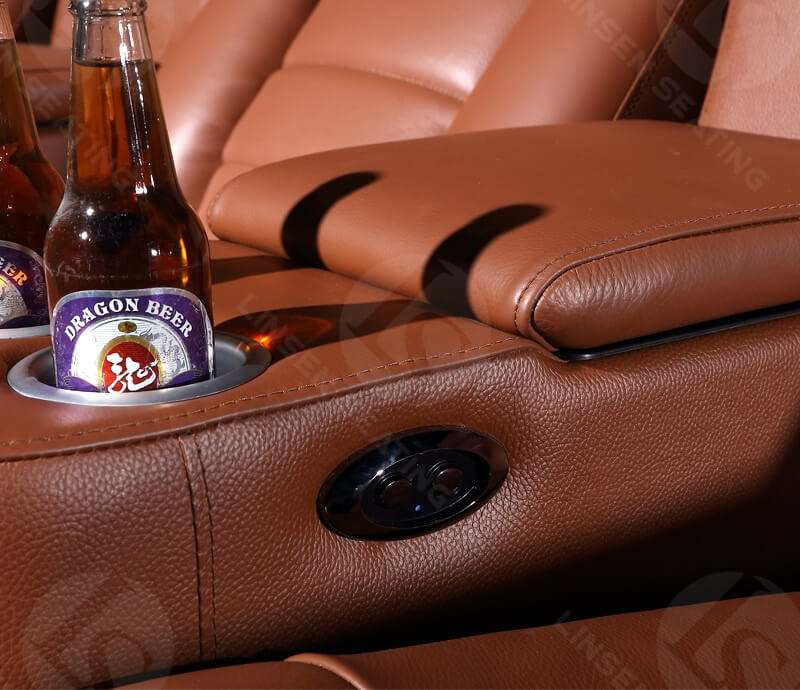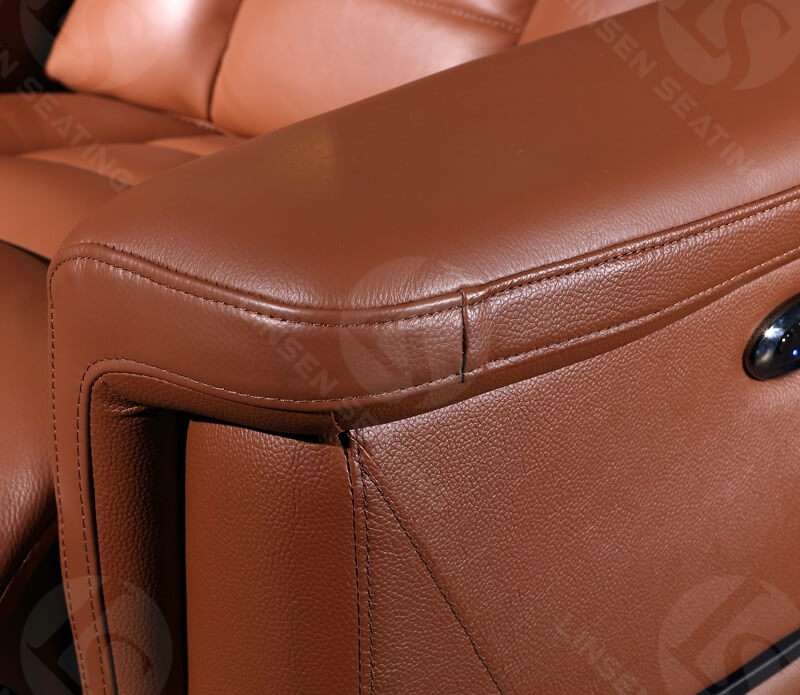 ---
3-seat theater recliner LS-876YT is a big & comfortable Power home theater recliner. It is very suitable for big & tall guys. The hidden arm storage is also big for stuff to avoid mess.
Features
Power recline
USB port
Luxury
Genuine leather upholstery
Big & comfortable for big guys
Wide armrests for more relaxation
Big hidden storage
Silver aluminium cup holder
Big middle console unit
15 years warranty
2 seats MOQ
Material
Crafted with premium materials and good construction, leather theater recliner LS-876YT is sophiscated and durable.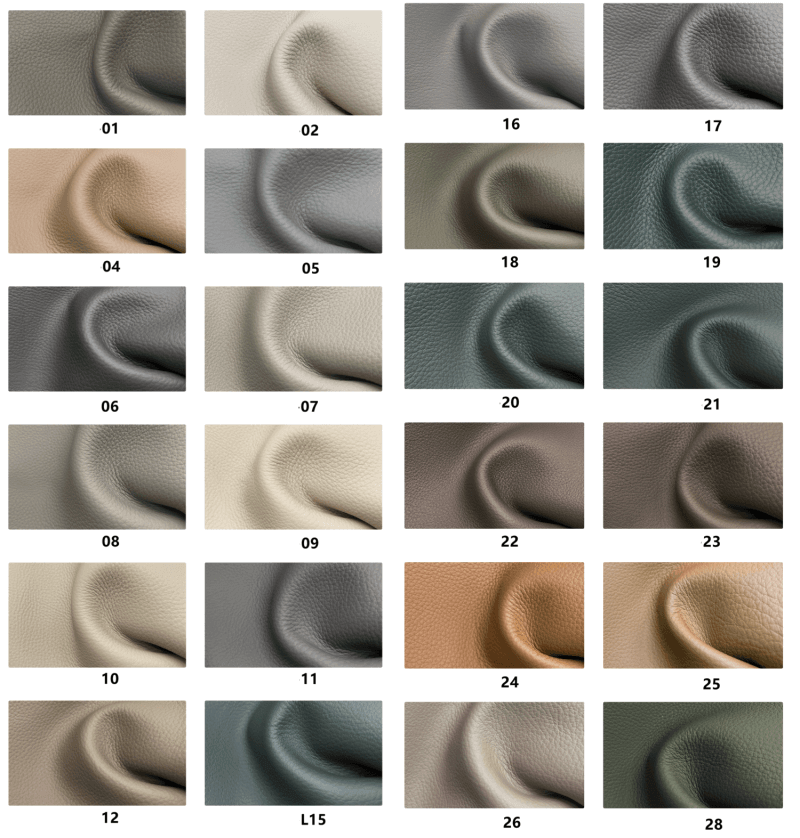 Thick Top Grain Cow Leather
The cow leather we use for 3-seat theater recliner is thick, durable and vasetile. Its texture has a natural beauty on its surface. It is very soft when you touch it You can choose any color you like to fit in your home theater deco.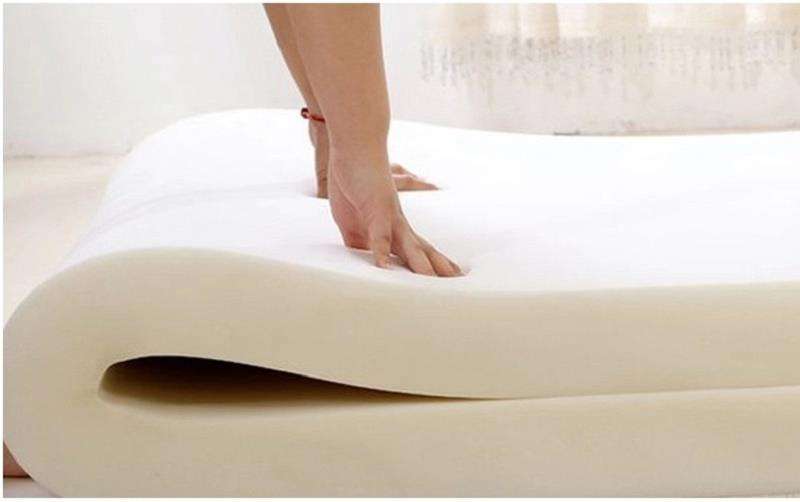 High Density Foam
Foam we used for our power theater recliner sofa is soft and durable high density foam. It offers good supporting for the seat cushion and exhibits high compression strength, withstanding a weight and pressure of 300KGS without losing its shape. We can make 3 firmness to meet your likes, soft, medium and firm.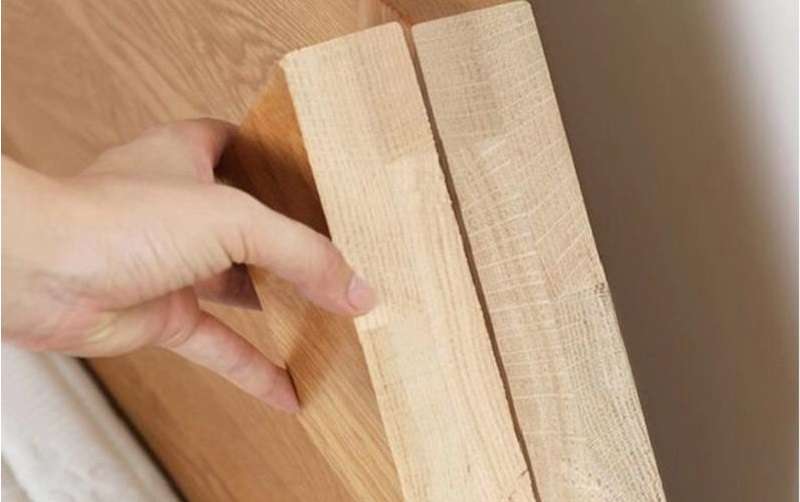 Selected Wood For Frame
Wood frame is the foundation of a theater recliner sofa. Good wood frame makes home theater electric sofa more durable. The wood we use are selected wood bar with big strength and durability.
Customization Options For 3-Seat Theater Recliner
Another key attraction of the 3-seat theater recliner is the variety of customization options available. You can customize not only upholstery color and firmness, but also cup holders you like, accessories you want.
There are versatile cup holders for options. You can always find one to your your taste.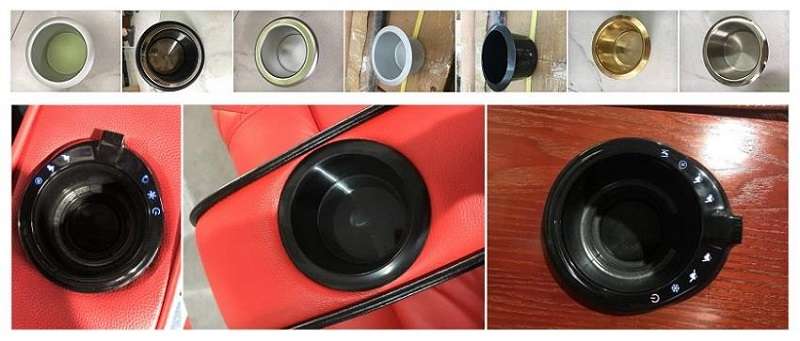 If you want a more personalized home theater seating, you can also add many other theater recliner chair accessories like LED lighting under the seat, swivel tray table, wine glass holder or phone holder etc.
Other 3-Seat Theater Recliner Chairs For Sale