Normal cinema theatre seats is usually is with plastic armrests padded with fabric. While LS-618 catches your eyes with metal arms padded with good furnishing wood material. The silver color cup holder instead of black is also a good math for the chair. All this features make the chair clean and tidy and a high end cinema seating.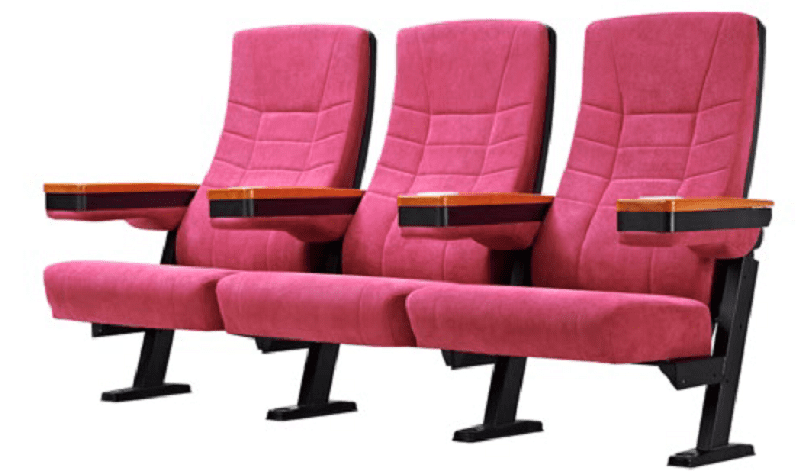 ---
1. LS-618 Cinema Theatre Seats Upholstsery
LS-618 cinema seat is covered with top quality fabric. There are various colors for options to meet different decoration needs. Here below are color swatch for it.

2. Production of LS-618 Cinema Chair
Linsen Seating has strict production regular during the process. Our staff are all more than 3 years working experiences in our factory or more than 5 years working experiences in other factories. This make sure our products good workmanship at cutting, sewing, stitching and upholstery. It is same for cinema chair LS-618. Here below are production process photos.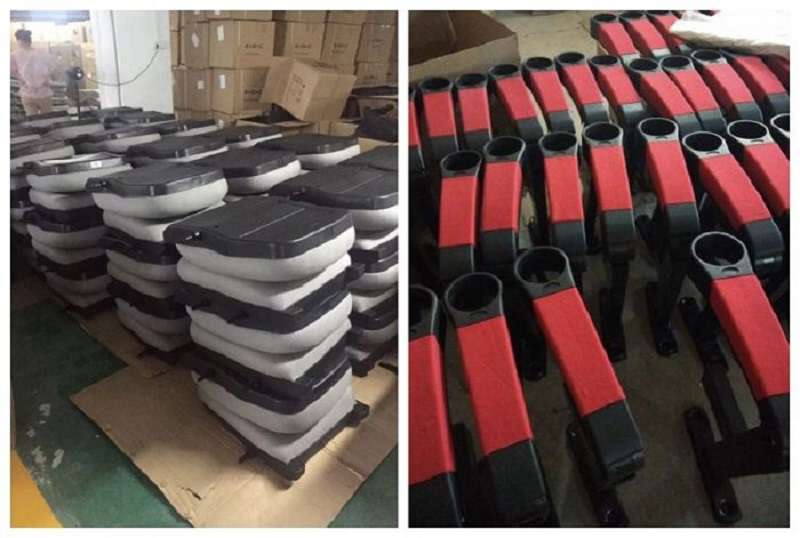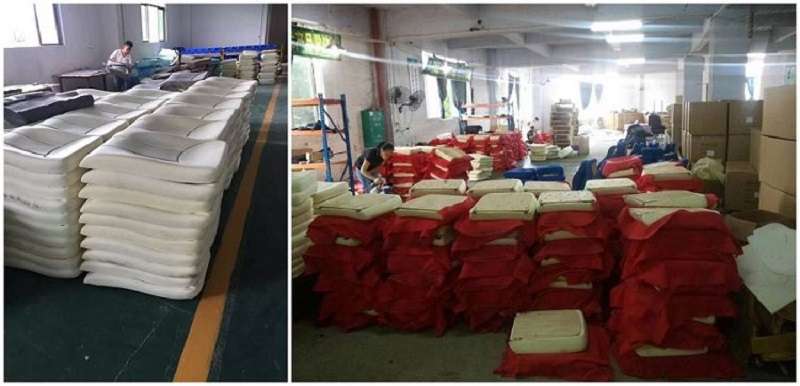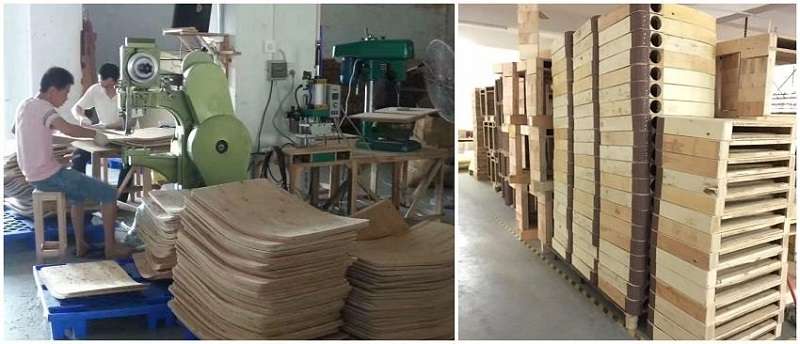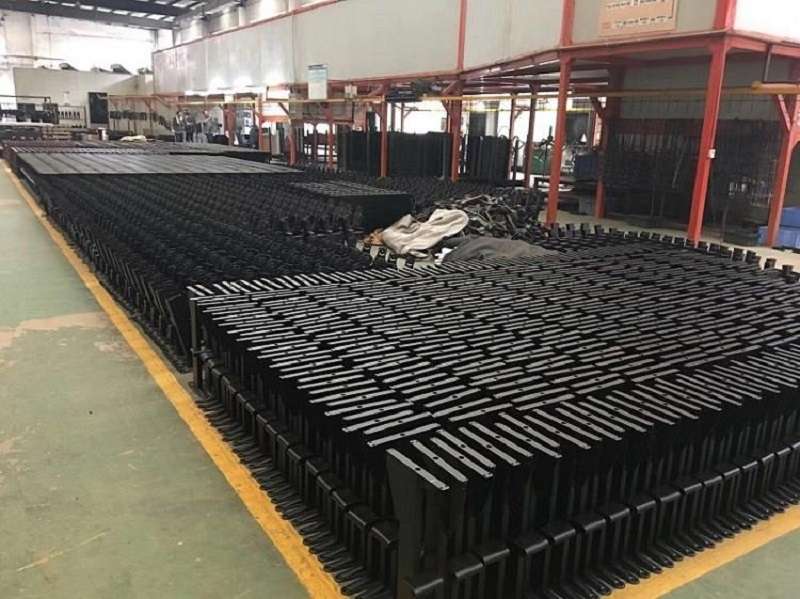 3. Other Similar Cinema Seating For Commercial Movie Theaters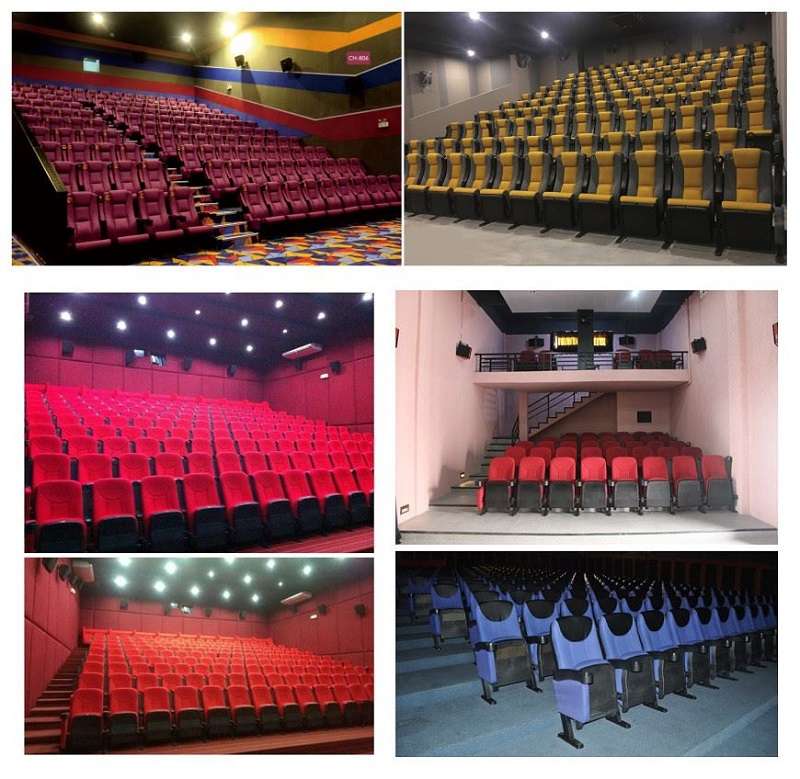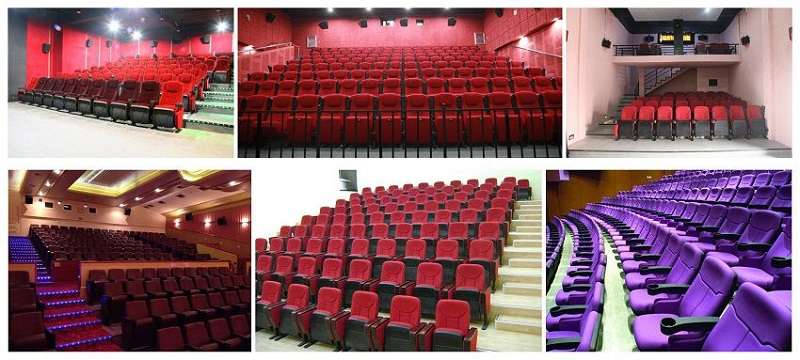 4. Difference With Other Cinema Movie Chairs
The difference of this chair between other chairs is its base. Some chairs has wood base and most chairs has plastic base. While this chair is with fabric finishing. Actually, there is no necessary for a seating for movie theatres with a plastic covers in the backrest. People use plastic covers is because it is easy to be dirty and clean. If without the plastic parts in seats, it is hard to clean when the fabric is dirty. Plastic parts is also a main feature of the chair. As we all know it is no easy to develop a new plastic mould, if you have a special mould different from others, then the chair will be more unique as well as the cinemas.
Other Cinema Seating For Sale