Home movie theater seats LS-808 is upholstered with easy-to-clean genuine leather, durable and comfortable. It is a practical home theater seating with power reclining mechanism. It fit very well for small home theater rooms.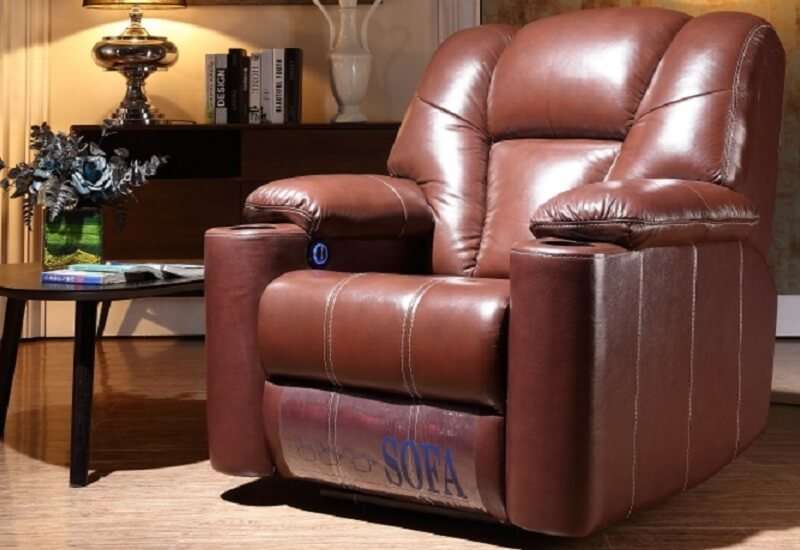 Brief Introduction
Color: Brown
Upholstery: Leather
Weight: 53 KGS
Recline: Electric recline
USB Port: Yes
Cup Holder: Yes
Massage Function: Available
MOQ: 2 seats
Warranty:  10 years
It is a brown leather home theater seating with power recline
Leather home theater seating is a another top popular movie theater recliners among home furniture. It matches many high-end docoration environment.
LS-808 is a movie theater power recliner controlled by switches in the arm. It is very soft and comfortable. Even the armrest is very soft as it is filled with doll cotton based a strong wood frame. It can unltimately relax your arms.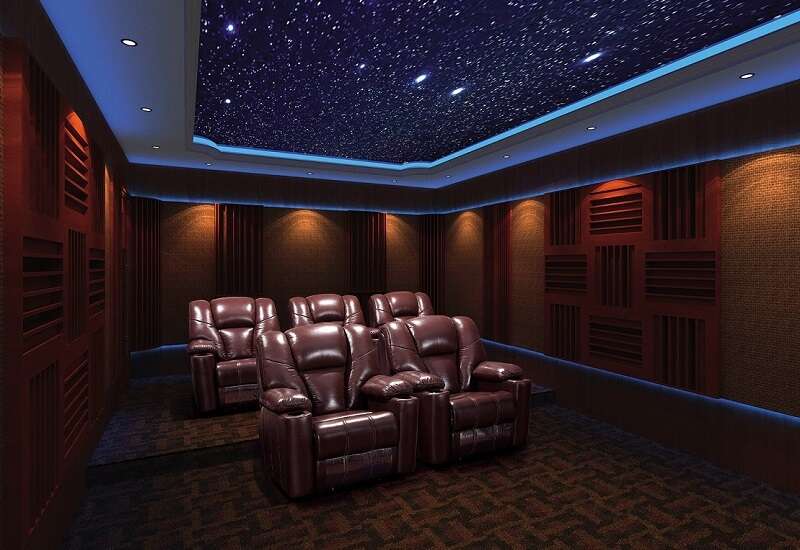 There are many options for the upholstery such as microfiber or fabric. Free color chart can be provided for choice. No matter which finishing, movie theater seating LS-808 can be used in home media room, home theatres, home cinemas etc. For more requirements of movie theater seats for sale, welcome to send us email.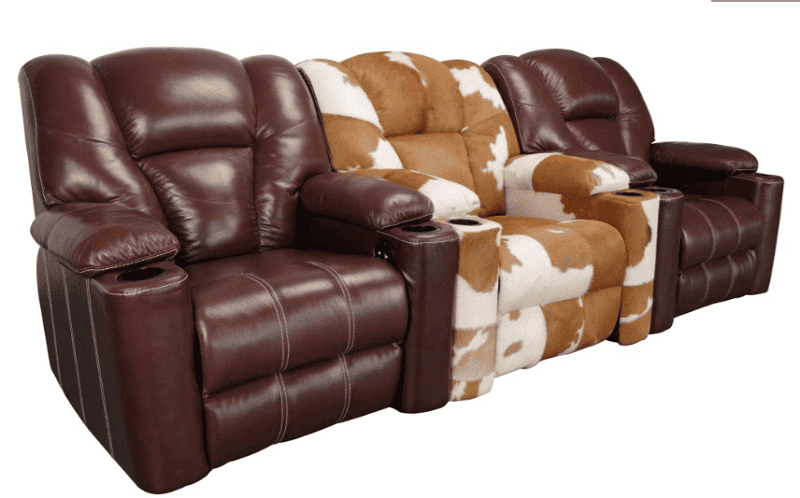 LS-808 is the most classical as well as the best home movie theater seats no matter for the distributor or those who buy for their own use. It is very acceptable and comfortable so it is going very fast. For the shop owner, nothing is better than finding a fast going theater room furniture. While for the individual, nothing is better than finding a piece of comfortable and nice looking and multifunctional but also durable home theater chairs. So never miss this design if you are going to set up you own entertainment rooms.
Specification of Home movie theater seats LS-808
Model NO.: LS-808
Application: home theater, home cinema, home movie theaters, commercial cinemas, VIP cinema rooms,multiplex cinemas and other entertainment center or lounges.
Upholstery: genuine leather
Color: chocolate color
Recline mechanism: power reclining mechanism with ambient switches and USB port
Footrest: chaise style foot rest
Style: Modern & contemporary
Frame construction: Kiln- dried hardwood frame
Foam: high density foam
Cups: plastic cup
Assembly: Each Seat Ships Separately
Warranty: 5 years
Finishing & Color Chart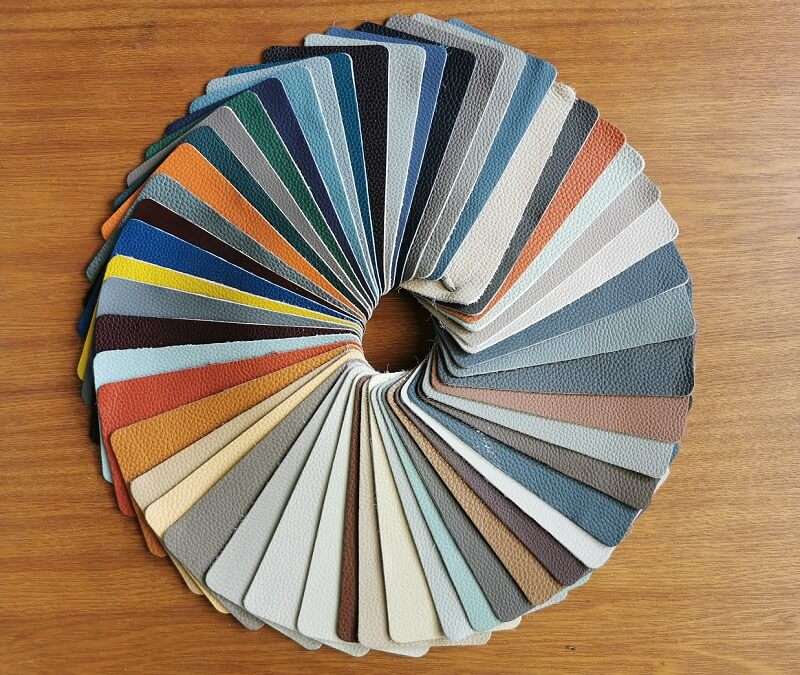 Here below is the color chart for top grain cow leather and micro fiber leather.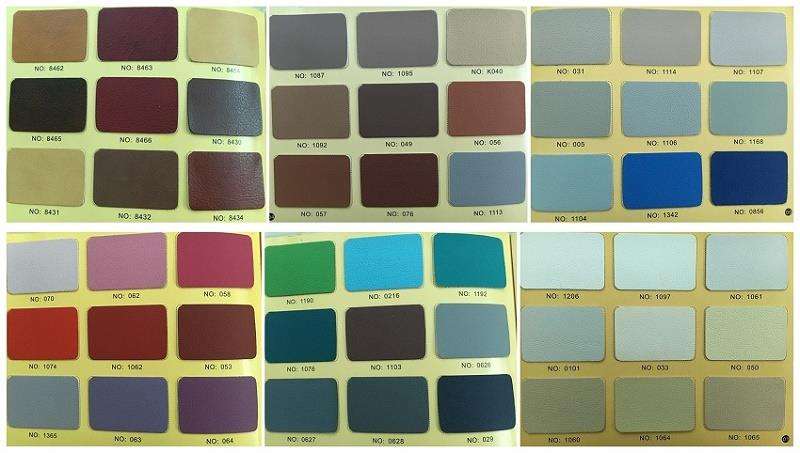 Layout & Seating Dimension
The most important dimension you need to consider is the seat cushion width. It decides on the comforts of the chairs. Also the armrests width will also affect the row width that is decided by your home theater space. Check the dimension below, if it doesn't fit your space, we can adjust some dimensions to meet your needs.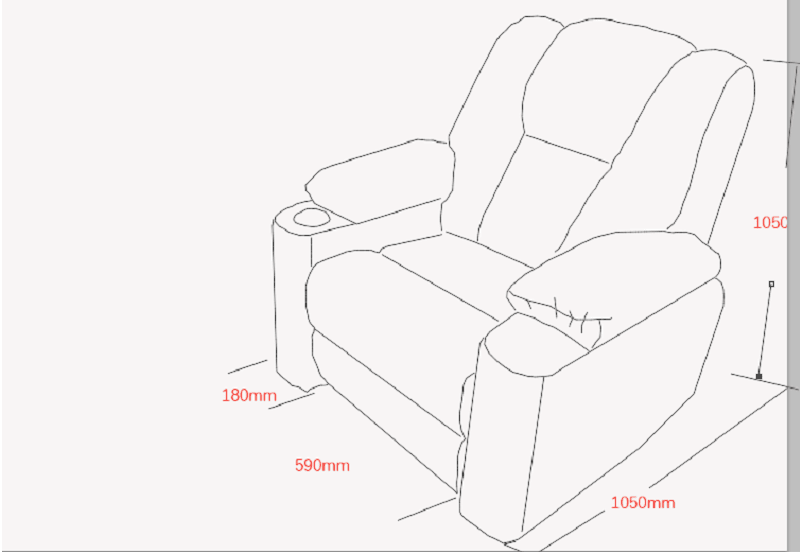 As many home theater room are the transformation of a single room or basement. It usuaslly won't be too many space for many home movie theater chairs. The space is too limited. So usually it comes with 3 seater or 4 seater, 6 seater at most. Pls don't forget to refer the dimension or talk to us when you decide on buy theater chairs for home.
quality and services of movie theater seats LS-808
Linsen Seating is committed in making premium home theater chairs with selected premium materials.Our home theater couch can hold its shape after years of using. Even after 4 years, the chairs still looks like new after cleaning. It is beacause our foam in the seat back cushion is chosen to be comfortable yet ergonomic, maximizing the enjoyment of your movies while minimizing fatigue. The seating rest is made with special high density foam that will be supportive yet remain in great shape throughout the lifetime of 5 years at least.
We have technical staff to check the functions of thereclining theater seats. Then we will have people to clean the surface and check if there are any defects. We won't pack the chairs until we make sure there is no problem.

FAQ
Q1: What are the payment terms?
30% down payment in T/T before production,70% balance upon production completion.20 days free storage will be offered in case of any delay on shipping.More than 15 days,storage will be charged.
Q2:What is the warranty?
We offer 5 years warranty to our products.Warranty is based upon material defect causing product failure within warranty,we will determine the course of action by supplying free parts, repairing or replacing the defective products.
Q3. How long will it take for delivery?
Production time: 15-20 days
Shipping time :  20 days or so, depends on the destination
Why Choose Us?
1. PROFESSIONAL: Linsen Seating Furniture is a professional factory of cinema sofa and normal cinema seating with R&D, design, manufacturing and sales integrated.
2. HIGH QUAlITY: Through ISO9001, ISO14001, SGS certification. There is a good quality management system to ensure he quality of our products.
3. WELL-DESIGNED: Linsen Seating Furniture has a strong design, research and development team to meet the customers' needs. OEM & ODM is welcomed.
4. ONE-STEP SERVICE: We have a professional team here for 24 hours for your services, including before sale layout design and other needs, following production and after-sale services.
5. Our principle: Quality and customers'satisfaction comes first
6. Our Vision: To be the first-class brand and manufacturer of cinema seating and recliners in the international
Send Us Inquiry
Other home movie theater seats for sale