Home theater recliner sofa LS-888 is a comfortable fabric theater sofa recliner with USB port. It is a power recliner chair for movie theaters. The contrast white bone lines and diamond stitching are its most obvious features.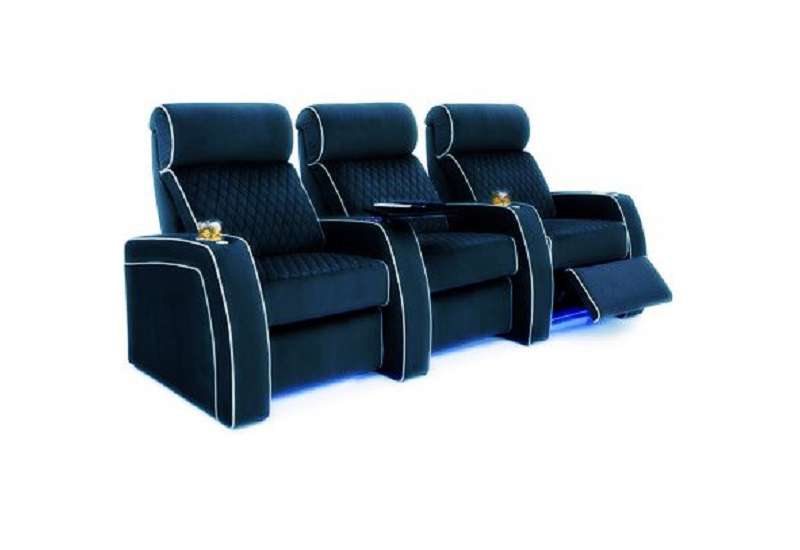 Brief Introduction
Power recliner
Power headrest
USB port
LED lighting
Diamond stitching
Cooling cup holder
Contrasts white bone lines
Accessories dock in the arm
Good quality velvet upholstery
10 years warranty
MOQ 6 seats
It is a Fabric theater seating for home
As one of the most common used uphostery, fabric has always been very popular with the home theater owners. Generally we use thick micro fiber fabric which has a longer life span and tuoches better than the linen fabric. Afterall, comforts and durability come first. Thus home theatre recliner chair LS-888 is very durable and cozy for relaxing.
Good quality velvet fabric is another good choice for the home theater couches finishing. Here below are the color swatches. There are plenty of colors for you to choose.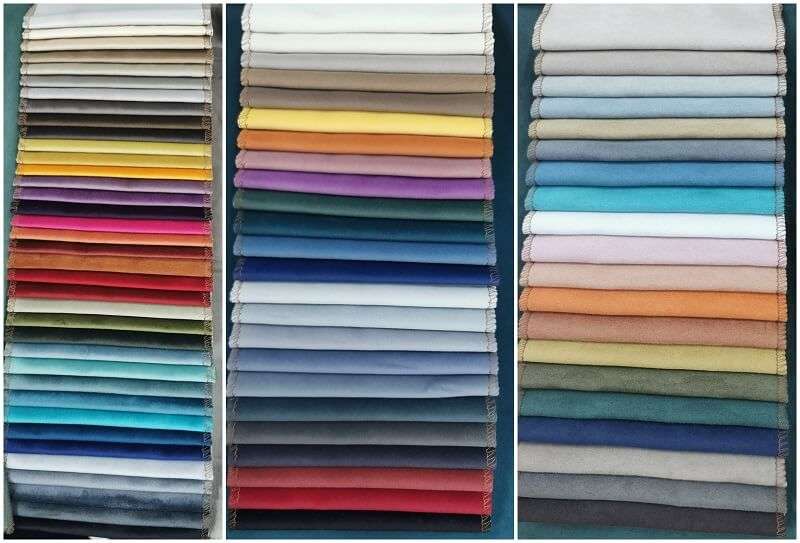 It is a motorized home theater recliner sofa with adjustable headrest
Motorized home theater recliner sofa- LS-888 is luxurious home theater sofa with adjustable headrest. You can adjustable your head position while adjusting the postion of your body at the same time. All you need to do is to put the button"head up" & "head down".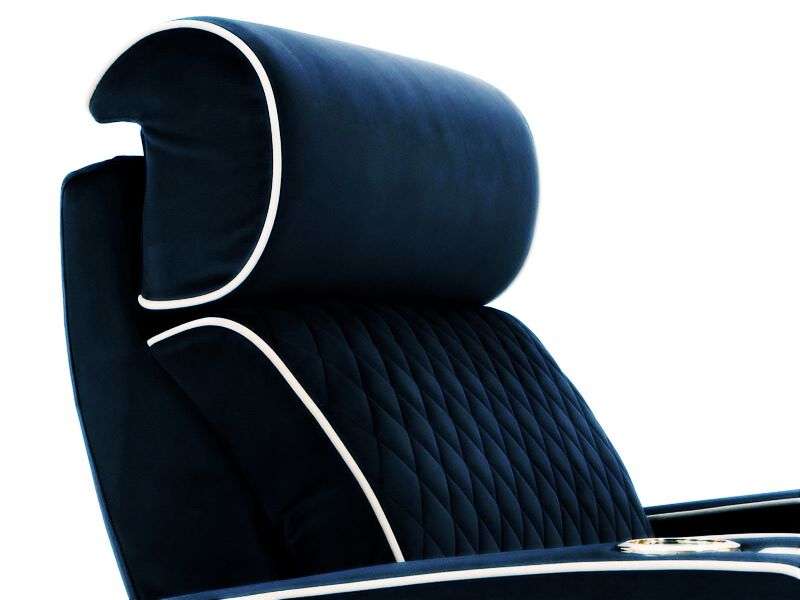 Other features of home theater recliner sofa
1. With LED lighting under the seat
The blue LED lighting make your home theater space brighter and add more atmosphere for watching a film.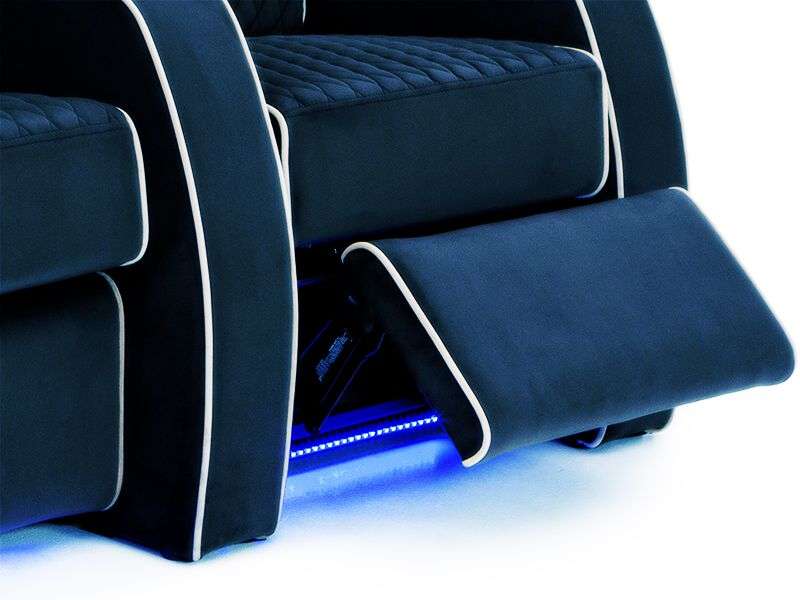 2. Nice bine lines on the seat makes the cinema sofa More vivid
Pure blue color matching with white bone lines makes the home theater sofa seating more lovely, simple but not dull.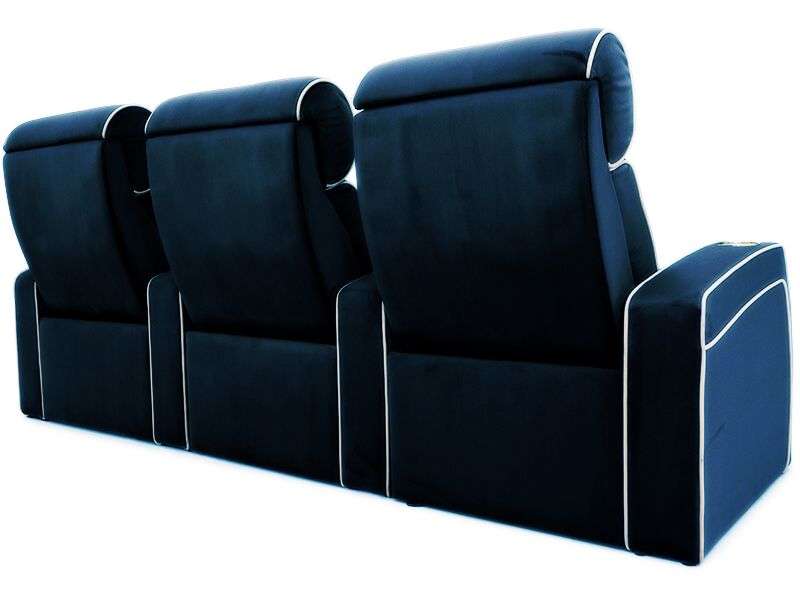 3. With cooling cup holder
The cooling cup holder is with USB port and touch buttons on it. You can also choose other cup holders.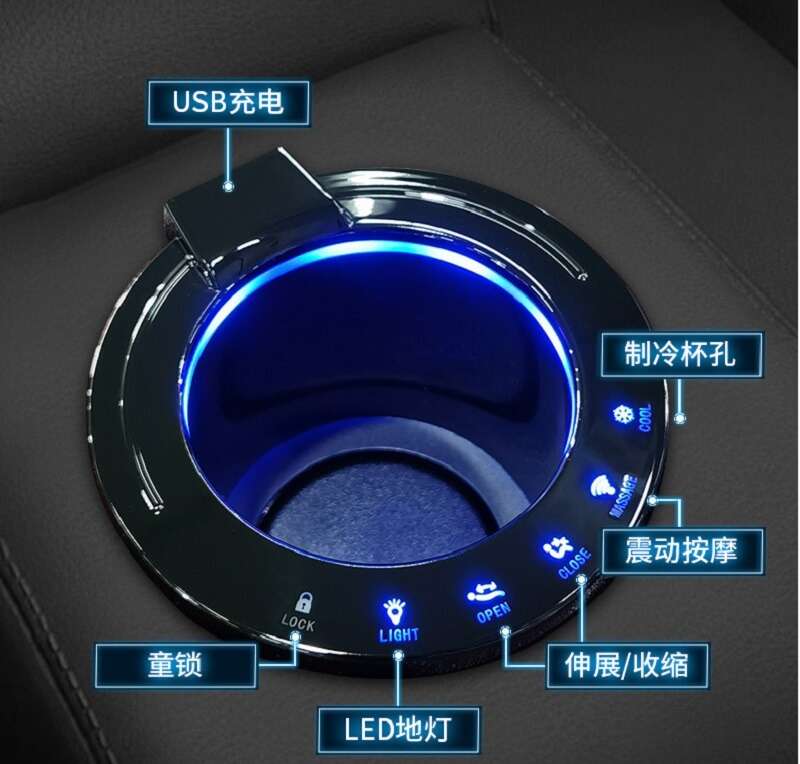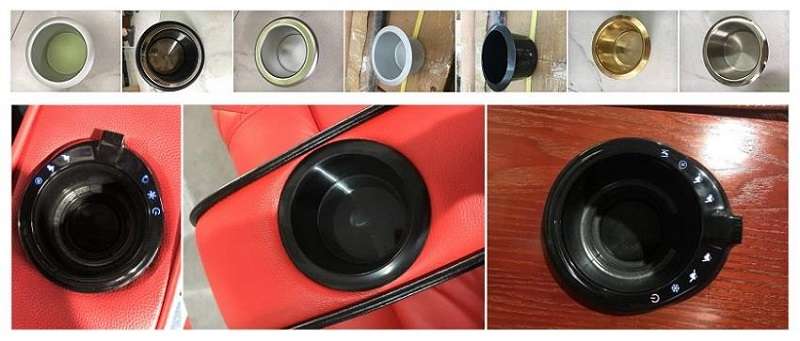 4. With chromed docks for tray table, wine glass holder or tablet holder
With only one dock on the arm of the home theater sofa, you can have wine glass holder, tray table or tablet holder inserted. So that you can take your snacks, drinks or ipad with you while sitting on it.

Home theater recliner sofa is an impressive home theater seat with its abundant features as well as nice appeareance. It is also a qualified recliner sofa which is made of premium selected materials. It is very easy to operate for its functions.
What is the warranty?
Linsen Seating is committed in making premium home theater chairs with selected premium materials.Our home movie theater sofa can hold its shape after years of using. Even after 4 years, the chairs still looks like new after cleaning. It is beacause our foam in the seat back cushion is chosen to be comfortable yet ergonomic, maximizing the enjoyment of your movies while minimizing fatigue. The seating rest is made with special high density foam that will be supportive yet remain in great shape throughout the lifetime of 10 years at least.
Our services
"Customer focused" & "Quality First" is our principle as an enterprise. Our sales will listen to your needs and clear your doubts with our 15 experience. We can also offer you free layout solutions. Of course, we also pay high attention to our after-sale services. If any quality problem happened, we will send free chair parts to you to replace them. If for those not be able to be changed, new chairs will be sent to you.
If you want to set up a new home theater, come to the right place to find the right home theater seating is very important. Come to Linsen Seating Furntiure, we can help you realize your dreamed home cinema seating.
Send Us Inquiry
Other Theater sofa recliners