Home theater sofa recliner LS-882 is a black leather home theater seating. It is not only good for movie-lovers, but also worthy for sports fans. If you like to watch European Championship and football games, then you can set up a home theater of your own with fatastic home movie theater recliners and a big flat screen.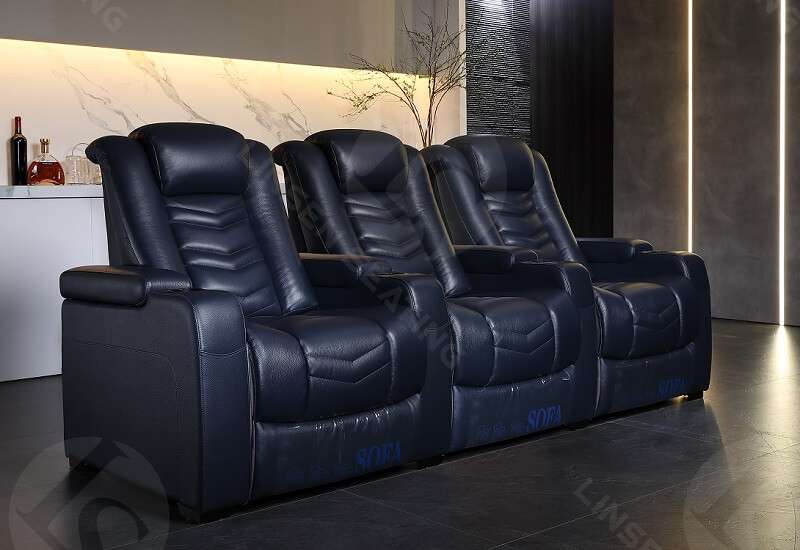 Brief introduction
Electric home theater sofa
With USB charging port
With adjustable headrest
With storage
Comfortable & durable
10 years warranty
Black real leather upholstery
more than 40 colors available
MOQ: 1 Piece
LS-882 Is a 3-seat theater recliner
Movie theater recliner LS-882 comes into 3 seater in a row. 3-seat is one of the most popular home theater seating layout. It can also come into 1+1 loveseater.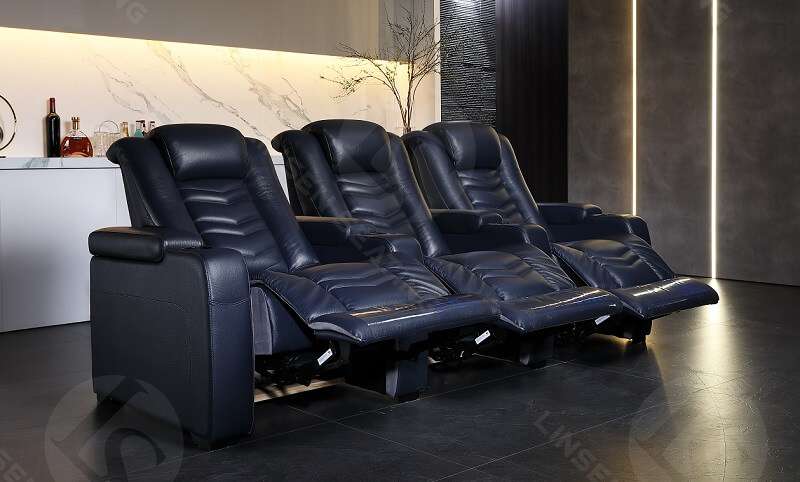 It also come in single theater recliners
LS-882 in black leather looks very nice when it comes in single theater recliners. Many people love single theater recliners more because 1 person with 2 arms are really comfortable and relaxed.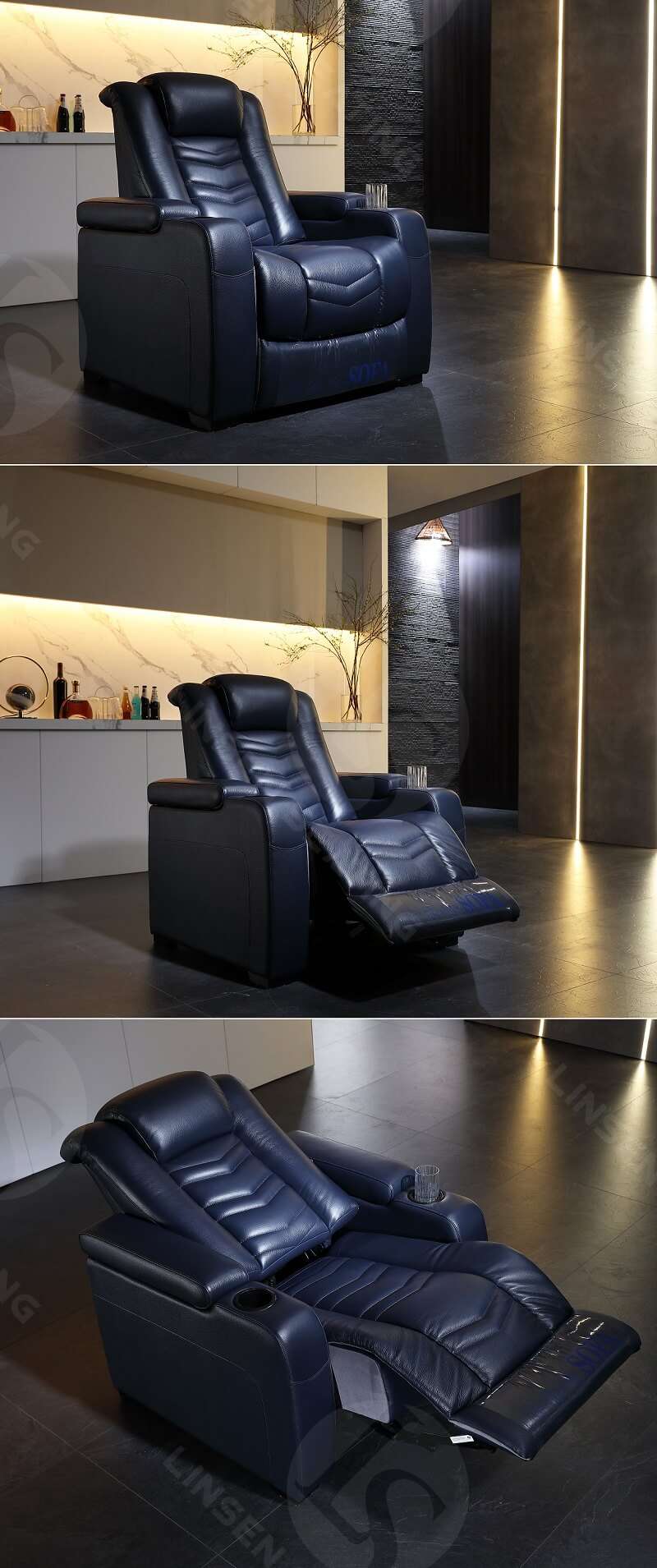 LS-882 is a home theater sofa with power headrest, adjustable and more comfortable
Power headrest makes movie recliner seats more flexible and more comfortable when sitting on it for watching a movie or sports games. You can adjust the chair to make your neck and head the most comfortable with the buttons on the armrest sides. It also helps release the fatigue by adjusting different positions after a long time sitting on the movie theater recliners.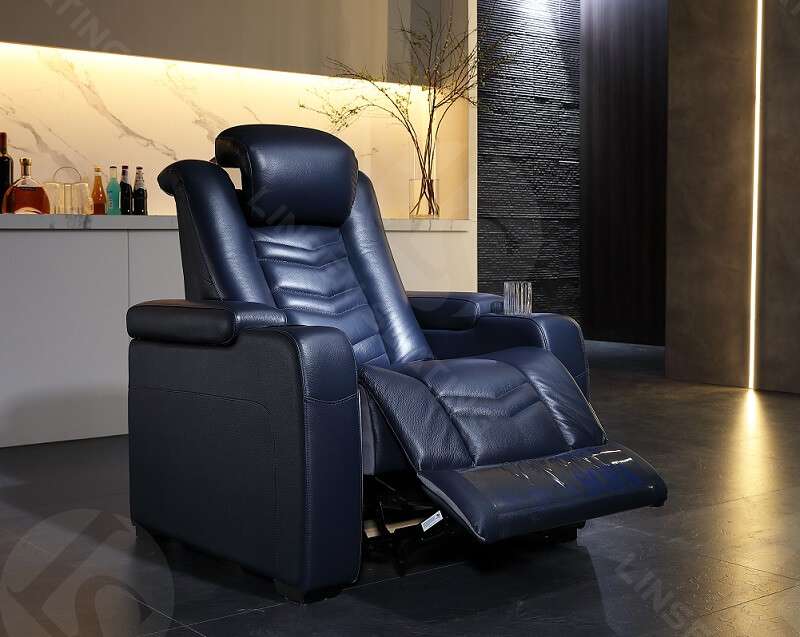 Theater sofa recliner LS-882 has delicated details
All the details of theater sofa recliner LS-882 is exquisite. Even the stitching lines and the installations of small chair parts like switches. They are all very neatly and good finishing.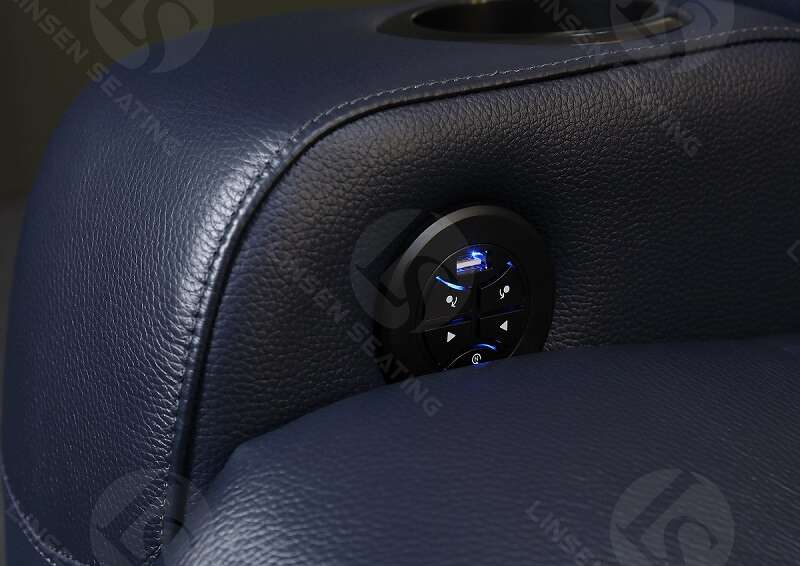 Home theater sofa recliner is especially for long time fun. It has to be ultra comfortable. Linsen Seating is committed in making the most cozy home theater recliners, allowing you sit back and lie down easily.
With the Covid-19 viruses development, more and more people either go to the wild or just stay at home for fun. While mostly we stay at home. If you have a fancinating home theater with fatastic theater sofa recliners, you and your family members will be much safer and more enjoyable.
Send Us Inquiry
Other similar home Movie Theater recliners for sale