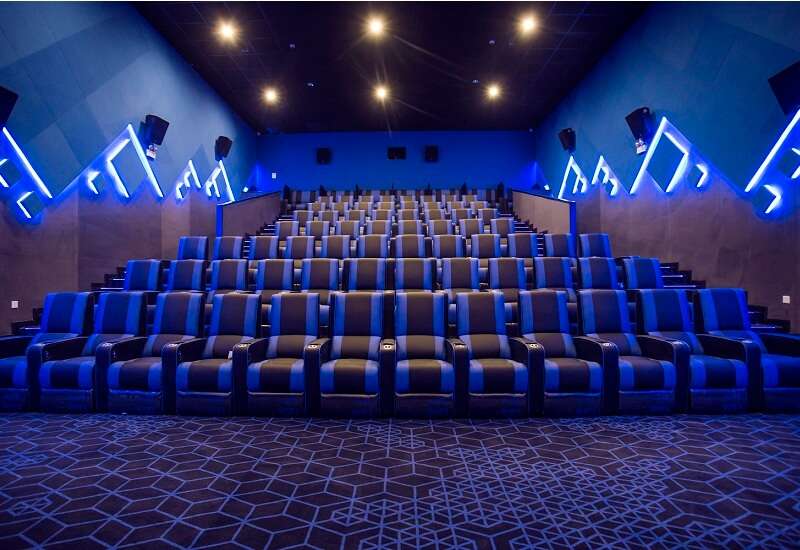 Brief introduction
Color: Blue, other color is optional
Upholstery: Mirco fiber leather
Weight: 57 KGS
Recline: Electric recline
USB Port: Yes
Tray Table: Optional
Cup Holder: Black plastic cup holder
Adjustable Headrest: No
description of power reclining theater sofa LS-828
LS-828 is one of power theater recliner. Its design is simple but not dull and monotonous. On the contrary, they are very pleasant to the eyes with different color matching. You can choose any color you like to match for the seat upholstery. Even the same design, when the seats are covered with different upholstery, they give you a different feeling and taste.
For the traditional sofa, people always only choose one color for one design. This will be a problem for those who like a few colors and it is always hard for them to choose. While for this design, it will solve this problem and help you make the decision easier on the base of good looking chairs.
Features
Microfiber leather upholstery, real leather is also available.
Easy for color matching and good look.
With power reclining functions.
With USB port for charging.
With black plastic cup holder, stainless or aluminium cup holder is available.
Weight is 53 KGS.
Loading ability is 60 seatsper 20GP container, 150 seats for 40 HQ container.
Warranty is 5 years
Delivery will be 20-25 days
Easy assembly for each seat
Packing is hard carton box, one chair one box
Assemble instruction will be provided.
Row style is straight, curved row is available with wedge arms
Wonderful color matching examples of theater sofa recliner
Black match dark blue color. Dark blue and black is always two of the most popular color for cinema leather media sofa. Many people always either choose full black or full blue, but never expect the two color matching will give such a hit to the eyes.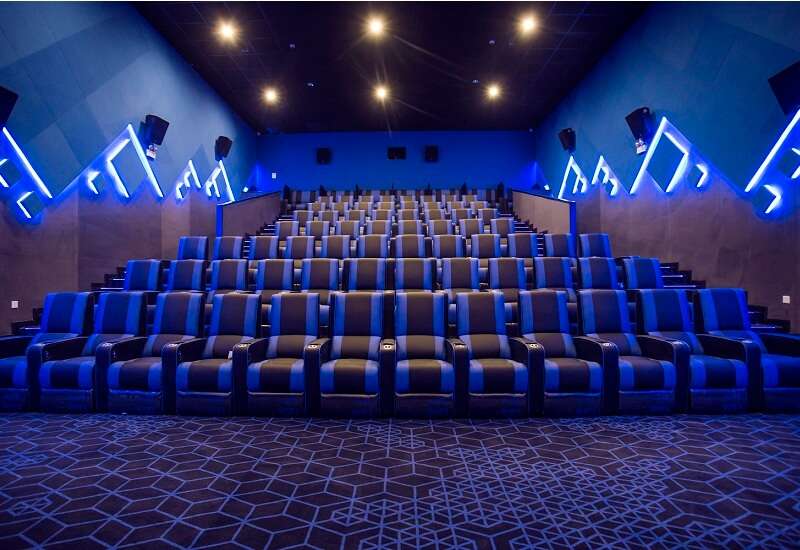 2. Light blue match with black. Light blue is seldom used for a whole seating. Because it will seem to be too vapid. But after with black color, it comes back to life.
3. Another classical color matching while make the seating out of the world. Both black and white are used very often in separate as well as matches. But it seems very special and makes the seats much more fashionable when used for those theater chairs.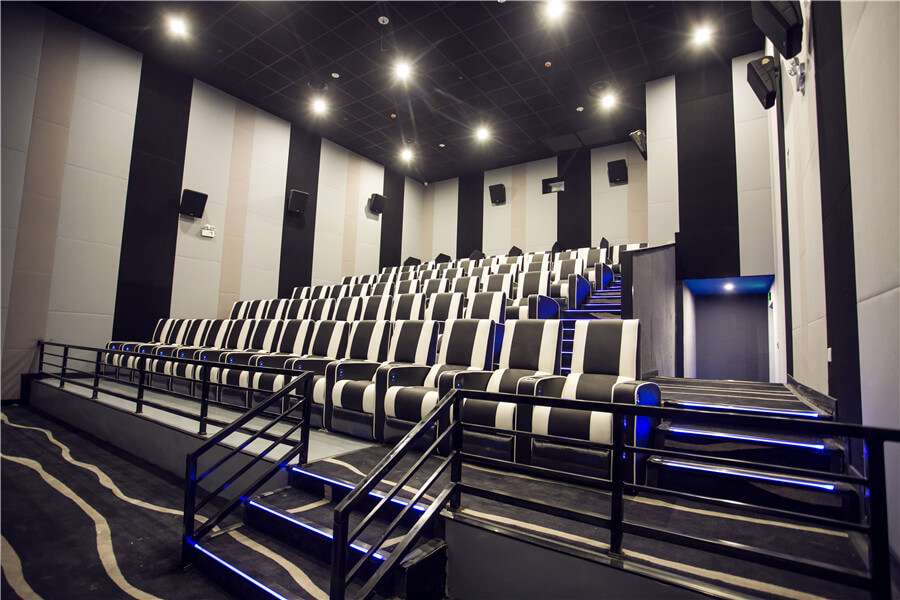 4. Red white color chairs. They are looking great when displayed in our workshop without any light effect and other good decorations for cinemas. We can imagine how glorious when they are set in a ready cinema.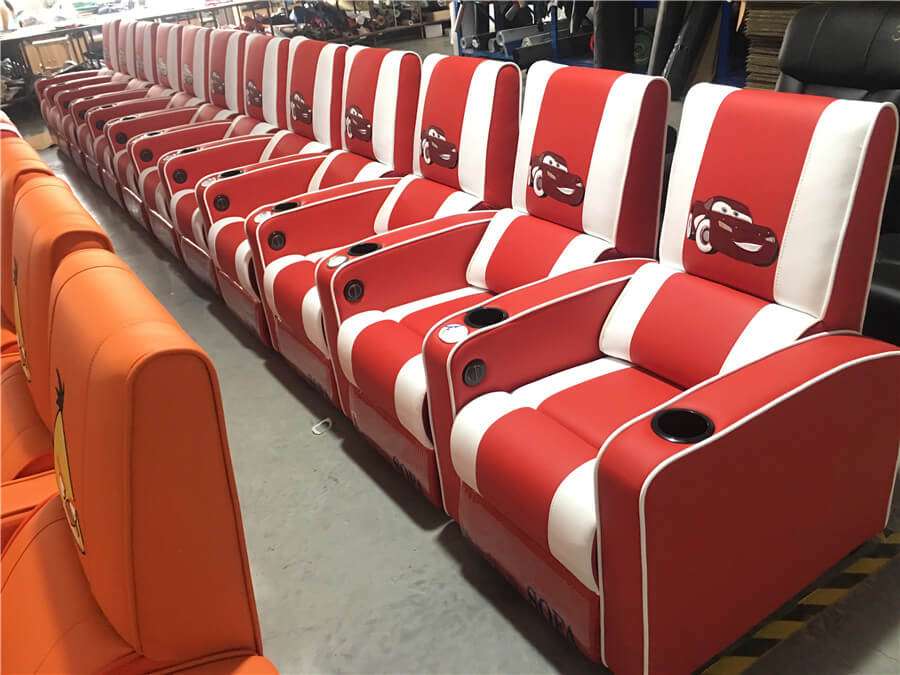 5. Red black matching. With simple red color decoration for the cinema, those sofas make the cinema superb with neat and tidy and elegance.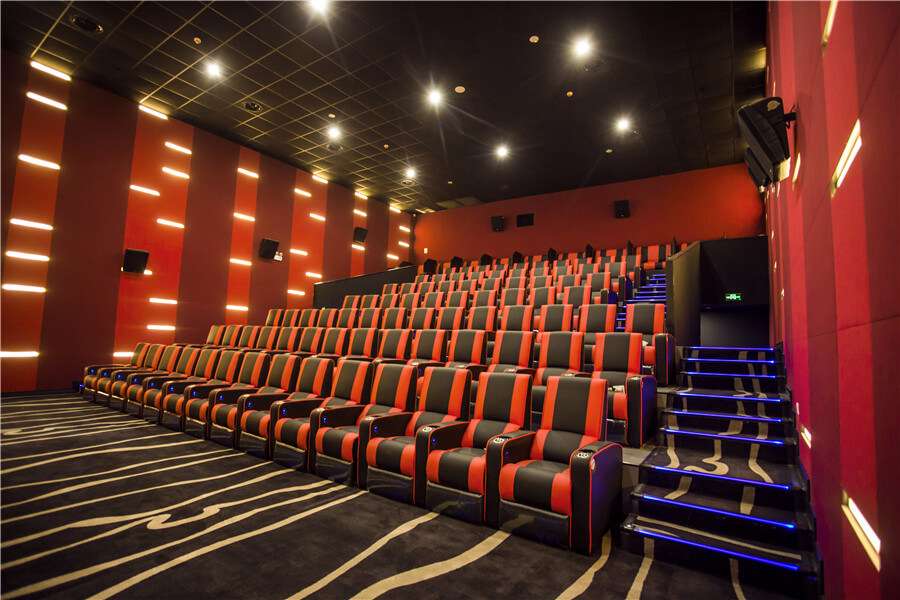 6. Even 3 color matching with red blue and white make the cinema room sofa not mussy. Instead, it looks much more vivid. generally speaking, for the cinemas, they have wall decorations, lightings and so many colors, if chairs with too many colors, it will be terrible. But here, it is very good.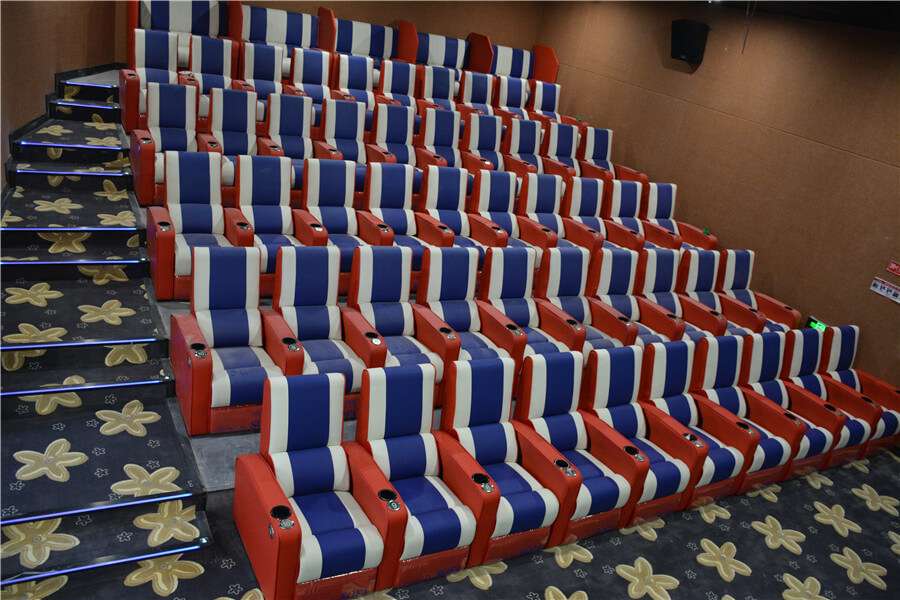 7. Even pink can be used for the cinema seating now after matching the white color. Wonderful.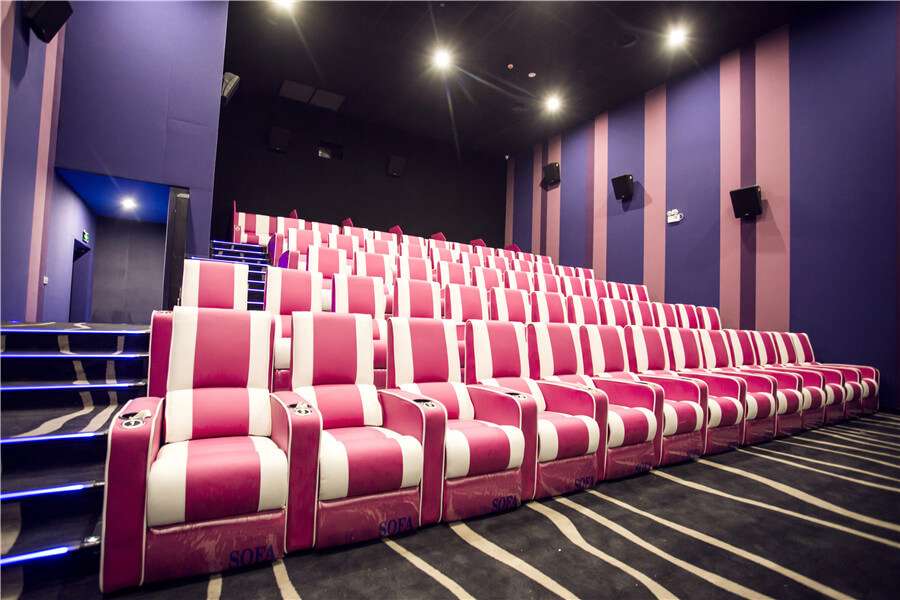 8. After seeing so many color matching examples, here is a example of no color matching example.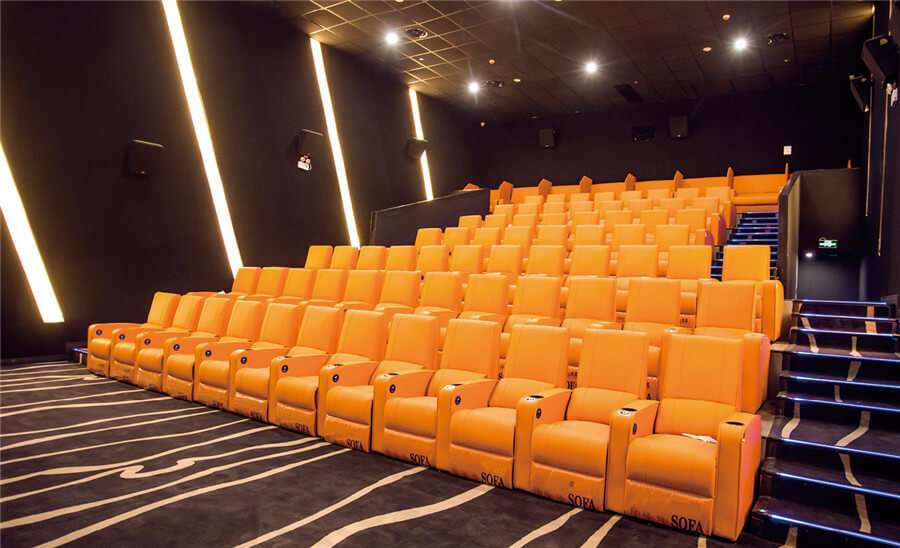 color swatch for recliner theater sofa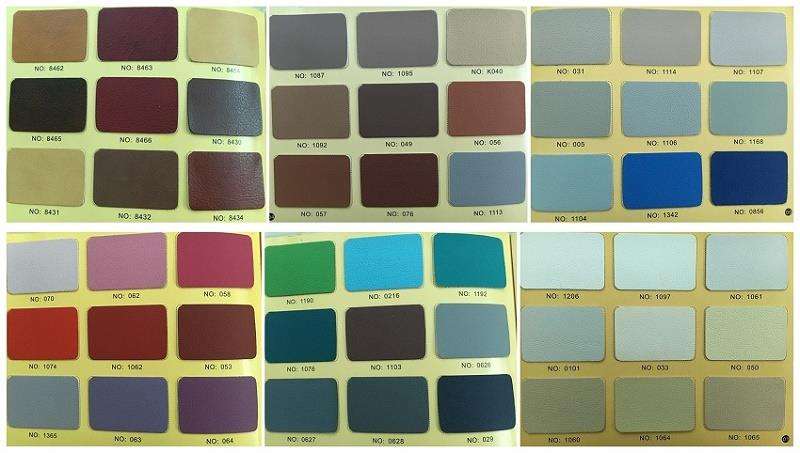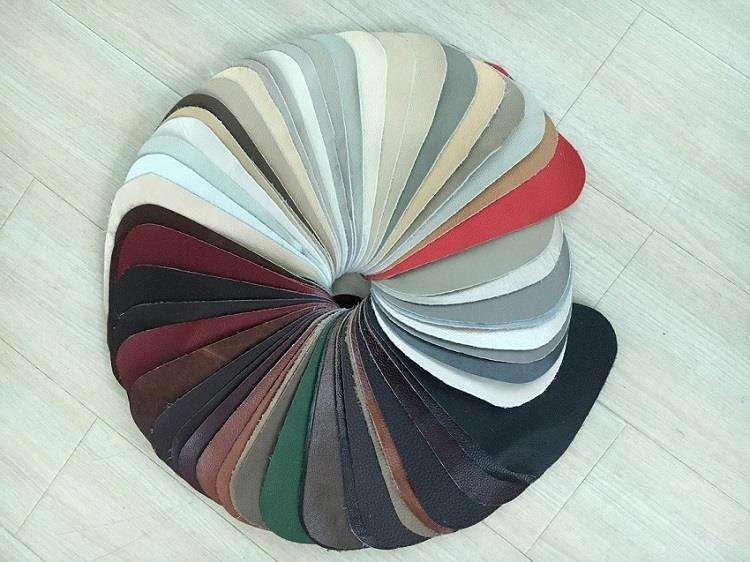 Selected top quality material of recliner sofa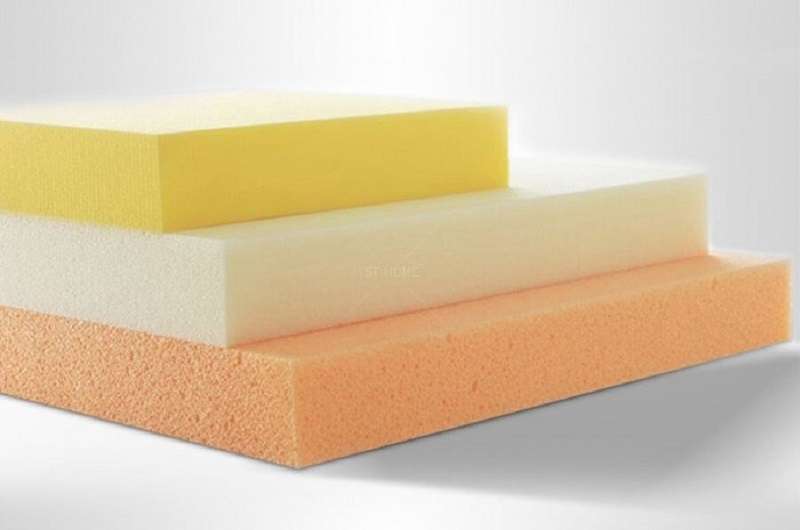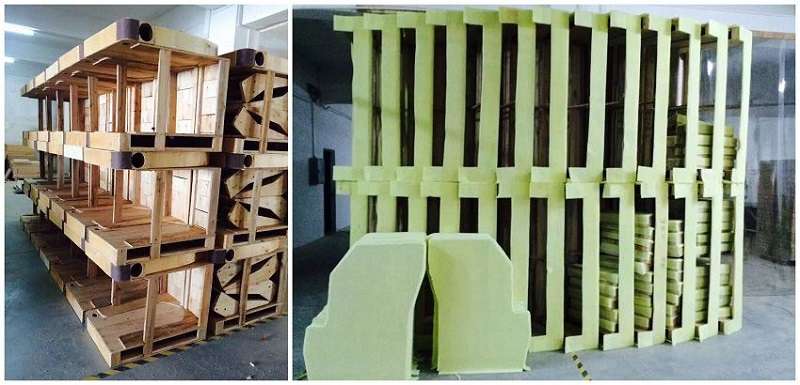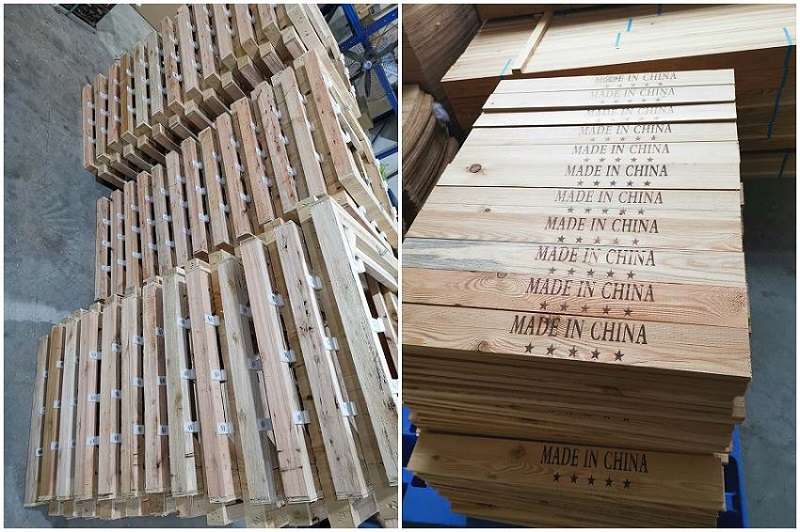 Way of Freight
By sea freight, or directed by our representative in the local, suggested.
By courier.
Linsen Seating offers different kinds of movie theater sofa with good workmanship and modern style. The line stitching is nice, clean and exquisite. Even any details is carefully handled with. Functions are also focused to make the cinema VIP sofa more special and cozy.
Send Us Inquiry
other theater sofa recliner chairs