Cinema chairs for home LS-849
Cinema chairs for home LS-849 is electric cinema recliner chairs with USB outlet. This cinema chair design is very popular at home cinema. Or it is very suitable to be displayed a row of 2 chairs in the living room for good rest and relaxation. The normal living room sofa can not meet all the requests now, if you also think the standard living room sofa is not enough, then take 2 of this kind of design back home. It will offer you much more than just rest. The cup holder is just at your fingerprint. You don't even need to move from the recliner sofa to take a sip for the drinks. You can lie down when want to take a nap, or get up to watch TV at any time you want. All you need to do is just sit or lie in the right position you want. The recliner chair can do any movements for you. Of course, it is most common use is in the home theater. You can enjoy the movies as much as possible with many good friends together without any distrubing by the strangers.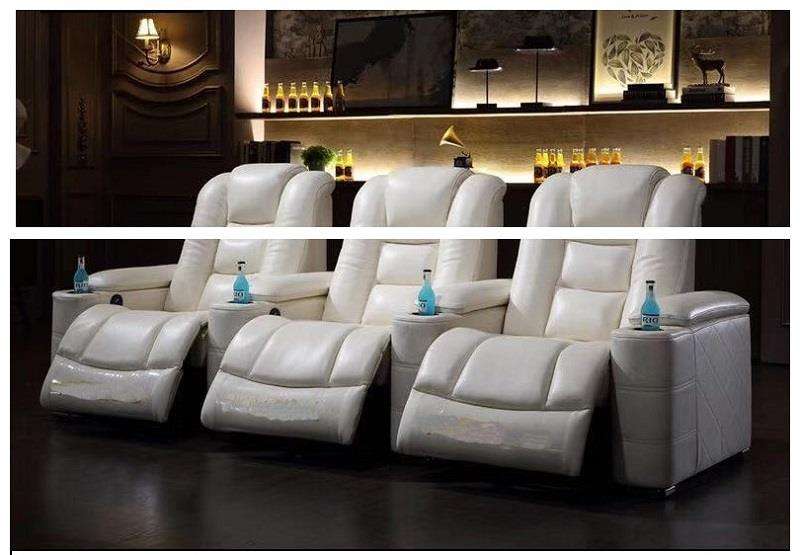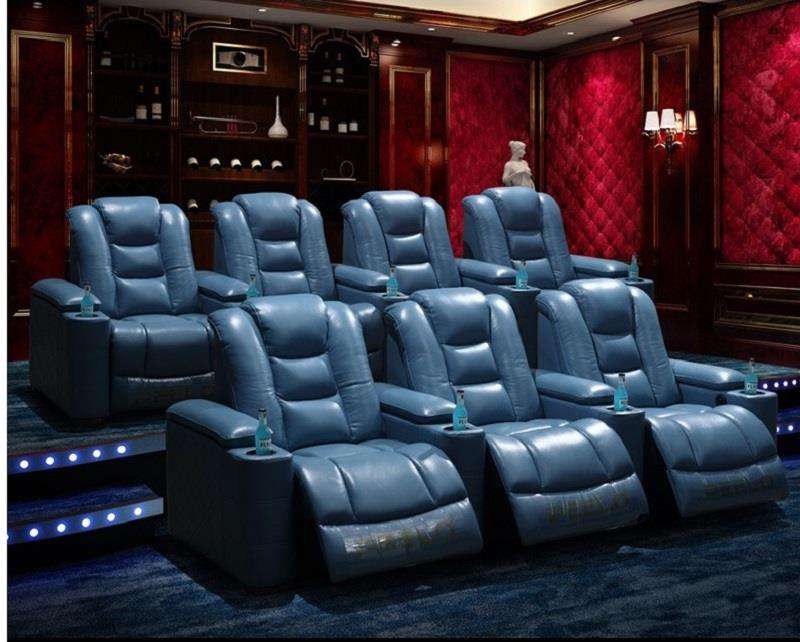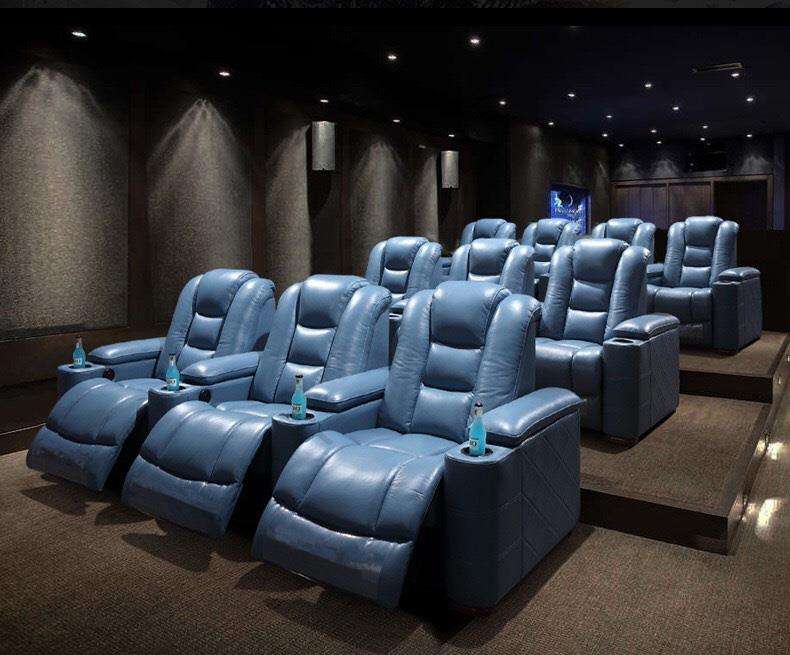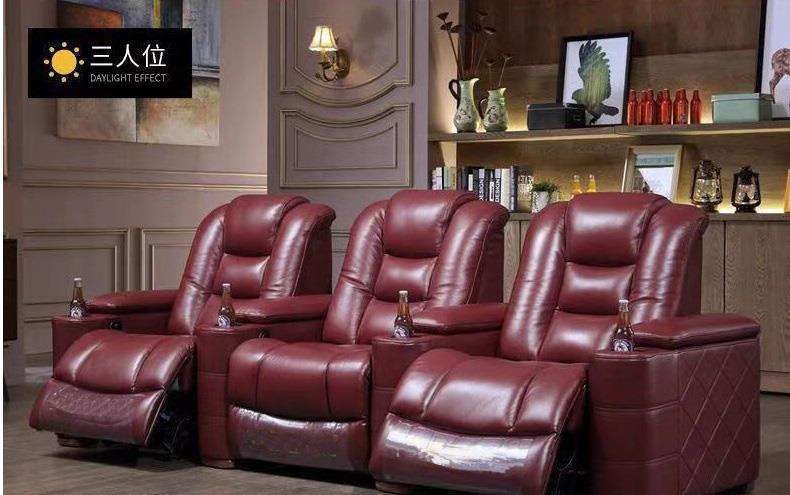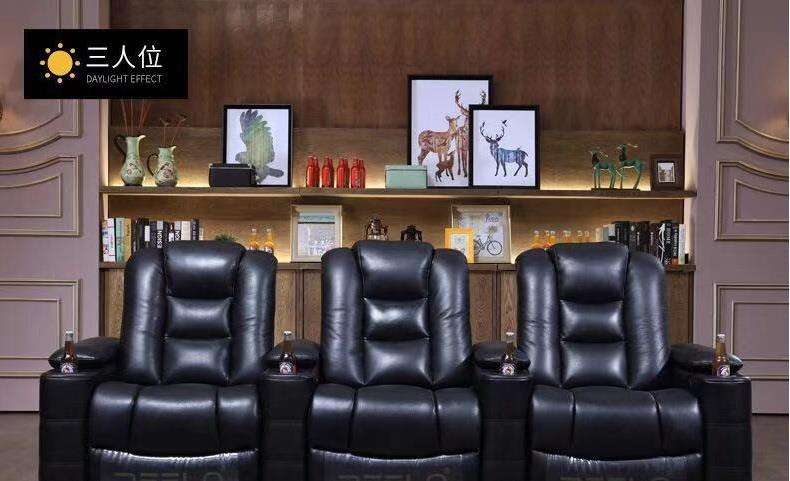 Details description of home cinema chair LS-849
Backrest of the home cinema seating is filled with high density foam with good quality wood and sinus spring supporting.

The lines on it is nicely stitched.

cinema chair backrest pattern

Nice balck cup holder fitted. Big armrests help you better relax and make you feel more comfortable.  
Seat cushion is made of high density foam which rebound slowly can help you release the exhausts. It is very soft, you can feel you are sorrounded with softness. It is supported with strong cold rolled steel and solid wood inside.

cinema chair seat cushion

Headrest can be fixed and adjustable according to your requests. It is nicely upholstered and stitched.

nice stitching for cinema chairs
Home cinema chairs dimensions
The dimension can be customized also. Usually our standard can meet all the requests.
The hardness of the chair is medium soft. It can be made very soft or harder according to your requests. But we suggest medium soft or medium firm as it is better for our health.
More Photos of Home Cinema Seating
Home Cinema Chairs Assembly
Home cinema sofa is very easy to assembled. We pack it with carton box, usually one box on seat. All you need to do is just take the cinema chair out from the carton box, and follow the steps below. You even don't need any tools for assemble it.

SEND US INQUIRY