Microfiber home theater seating LS-804BM is in nice beige color. The color looks very nice and bright. It is an electric home movie theater seats for sale. Power headrest is adjustable.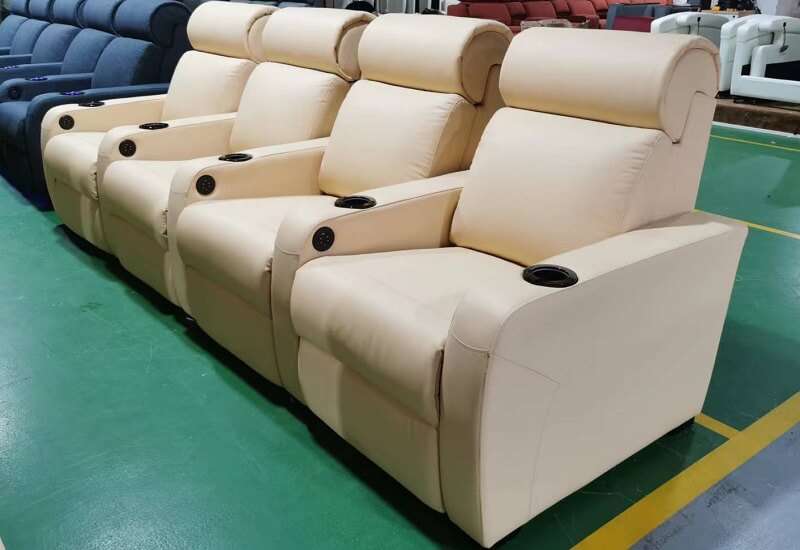 Brief introduction
Electric home movie theater seats
Microfiber finishing
USB charging port
Cooling cup holder
With LED light
Comfortable & durable
8 years warranty
Made in China
MOQ is 2 seats
Microfiber home theater seating is a very good option for the families who don't have much budget for home theater chairs. It comes in a row of 4 seats or 5 seats. Of course, you can choose any configuration that fit in your home theater.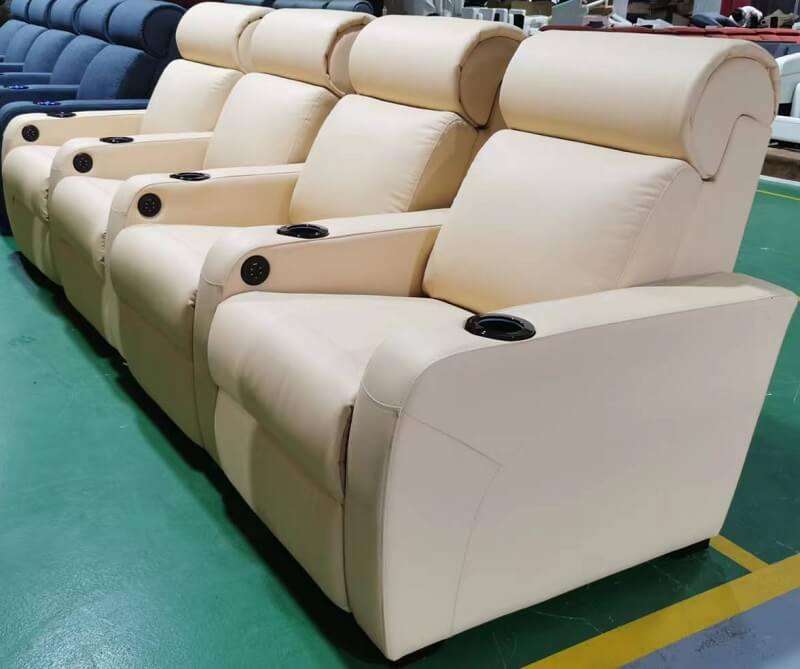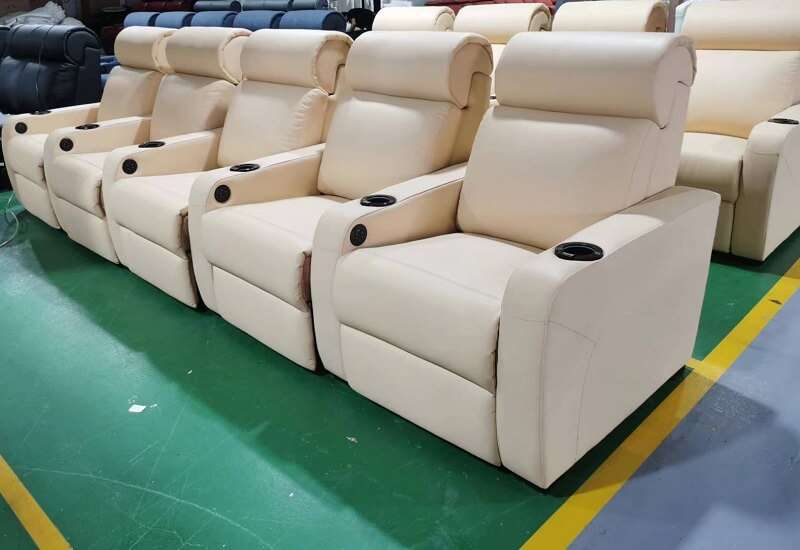 Home Movie theater recliner Finishing & function options
There are different finishing to choose. You can choose real leather, microfiber and fabric as the theater recliner chair upholstery.
More than 35 colors for options. You can choose any color you like to make the movie theater recliner fit your home theater decorations.
6 kinds of recliner chair tray table options.
Wine glass holder is available.
You will have 6 options for the home theater seating cup holder.
Hidden storage is available.
You can customize contrast stitching lines for the power theater recliner.
Logo embroidery is available.
Home Theater seating dimensions
The dimensions of theater recliner LS-804BM is suitable for human. This makes the chair very comfortable. It is very relaxed sitting or lying on the theater sofa.

Do you like this theater chair for your home theater? Drop me a line by filling a form here below.
Send Us Inquiry