Recliner mechanism parts for home theater recliner chair is one of the most important part of the recliner chairs. Linsen Seating uses selected strong mechanism to guarantee the long life span of the recliners.
What is recliner mechanism?
There are 2 foundations of a recliner chair. One is the wood frame and another is the metal frame. The metal frame is with motor, which activcates the whole metal frame move when it is in plug. The recliner chair can only work normally based on the metal foundation – recliner mechanism. Of course, if it is a manual recliner chair, it is without motor on it. The metal frame foundation with motor is for electric recliner chairs.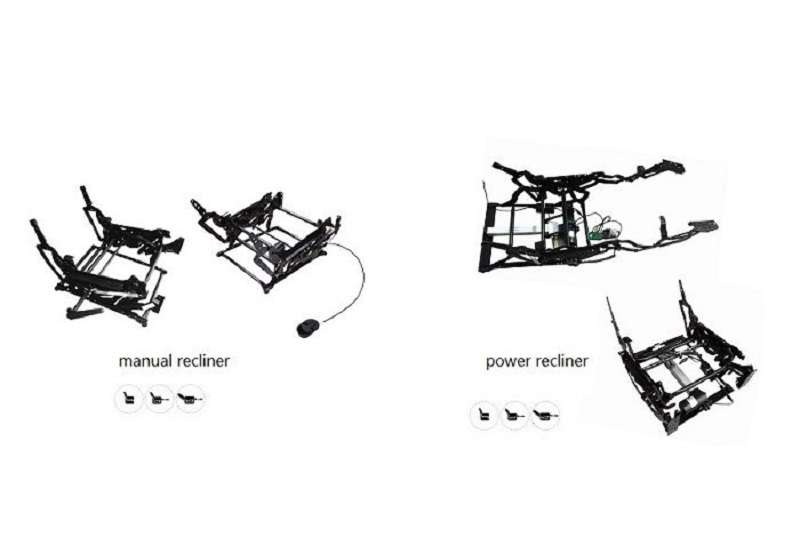 Our recliner spare parts – Good qualtiy recliner chair parts
As one of the base of the theater seating recliners, metal recliner mechanism decide the life span of the reclining theater seats in a degree. It is one of the most important part the chair. So good quality chair part is very siginificant. If using the bad quality chair parts, it is hard to repair it, especially the metal frame with motors. It is hard to find the right recliner mechanism replacement if you don't know about it. Linsen Seating recliner mechanism is top quality. It has has been through the SGS test. Here are the technical parameters.
The recliner back wight is 34.3 kgs(75.6lbs)
seat weight is 108 kgs(238lbs)
footrest is 16.5 kgs(36.4lbs)
The frame complete totally 25000 cycles durability test. No damage was found after test.
Good quality recliner mechanism, good theater recliner chairs.