LS-881RG Home theater 3 seater recliner sofa with cup holder is one of the best home cinema seating setting. Compared to 2 Seats Leather Recliner Sofa, or theater recliner single sofa, it has many benifits. It is specifically designed to create a dedicated home theater atmosphere and adds a touch of luxury and authenticity to your space, making you feel like you're in a real cinema.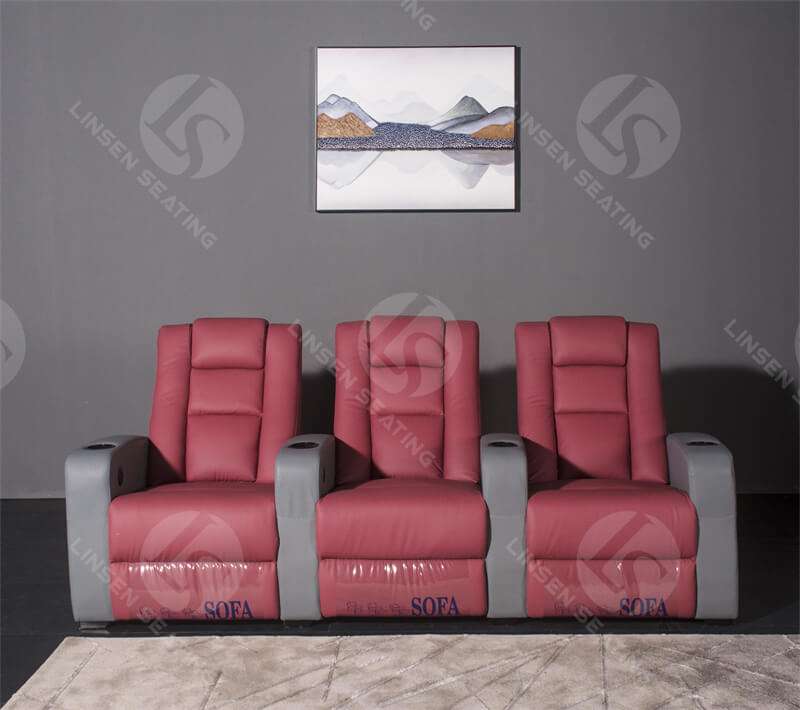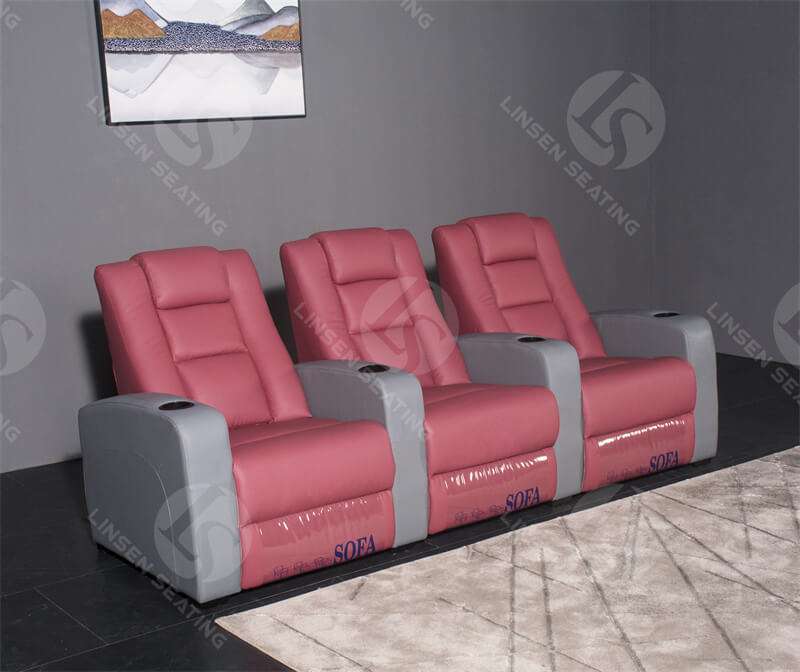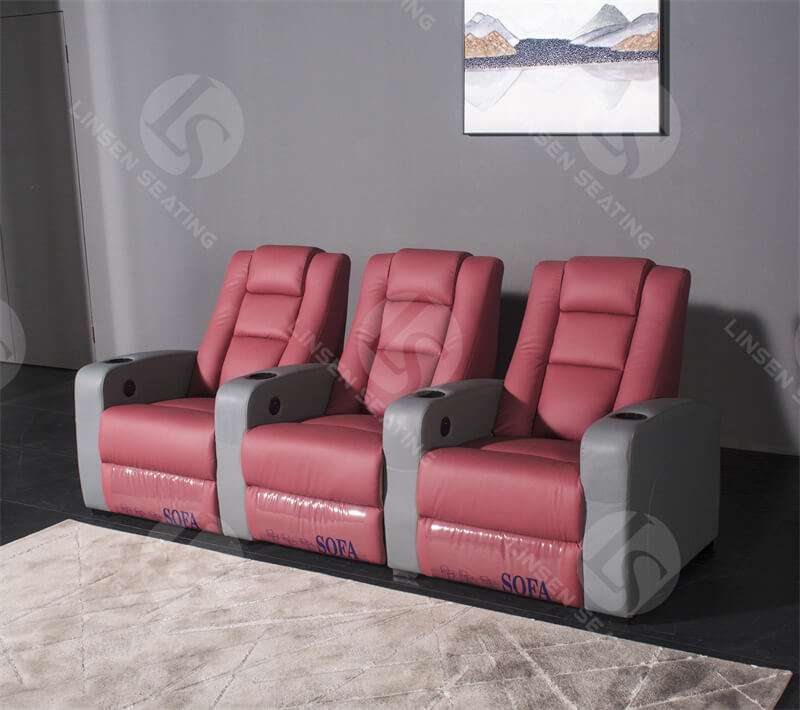 ---
Benifits of LS-881RG 3 Seater Home Theater Recliner Sofa With Cup Holder
1. Space Saving – Fitting For Small Home Cinema
A 3 seater home theater recliner sofa with cup holders is space-saving. Instead of purchasing multiple individual theater recliners, these sofas can accommodate three people in a single piece of home theater furniture. For example, if you buy 3 single theater recliner sofas, there will be 6 arms. If you purchase a piece of 3-seat home cinema sofa, then there will be only 4 arms. You will save space for 2 arms.
This is particually suitable for a compact home cinema or a limited space. With a 3 seat theater seating, you can have more personal combination of seating. For example, you have have a row of three-seater theater sofa with loveseat in the middle, you will even save space for 3 arms.
2. Offers More Intimate Viewing Experience
Three-seater sofa is ideal for family movie nights or gathering with friends. It is more suitable for smaller groups or individuals who prefer a more intimate viewing experience. People who sitting on it can relax and enjoy the movie together, making the home cinema more cozy and more inviting.
3. Comforts Not Compromised
A good and luxurious home cinema should not comprise on comforts of home cinema seating. 3 seat home cinema sofa make sure enough seat cushion space,adequate support and cushioning to guarantee the seating comforts. And the other materials, padding and overall design are the same. So a 3 seat theater recliner is very comfortable.
4. Very Convenient
3 seater home theater recliner sofa with cup holders allow you to conveniently place your drinks while enjoying your favorite movies or shows.
The reclining feature allows for personalized seating positions, making it easy to find the perfect angle for maximum relaxation. Whether you prefer to sit upright or kick back and recline, these sofas offer flexibility to cater to your individual preferences.
A 3 seater home theater recliner sofa with cup holders offers numerous benefits for those looking to create a cinema-like experience at home. From enhanced comfort to space-saving features, these sofas provide the perfect seating solution. The design of LS-881RG complements the overall aesthetics of a home theater setup. With its sleek and modern appearance, it enhance the visual appeal of the room. When choosing a home theater sofa, consider factors such as size, material, reclining mechanism, and cup holder design. By following these tips and considering the factors mentioned, you can create a comfortable and immersive home theater setup that will delight any movie enthusiast. So, why wait? Start creating your own cinema-like experience at home today!
Size of 3 Seater Recliner Sofa With Cup Holders
seat cushion width: 580mm
arm width: 140mm
arm length: 890mm
length when stretching out: 1720mm
row of 3 width: 2300mm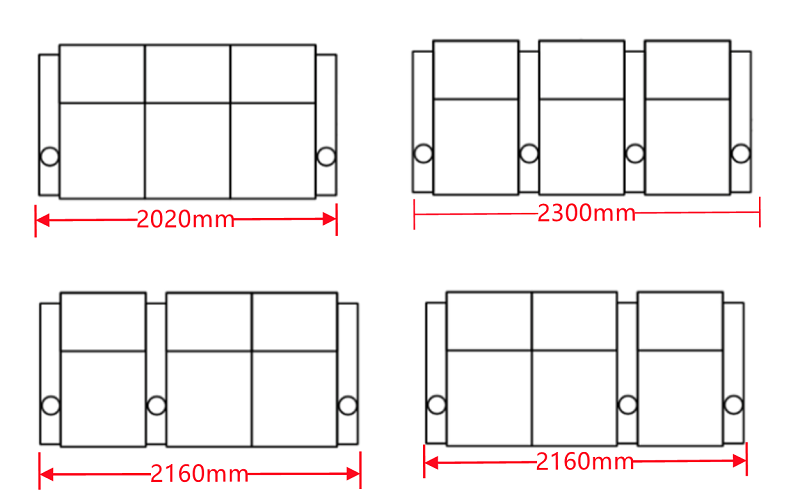 Accessories Options You Can Have For This Chair
As a professional home theater seating manufacturer for more than 16 years, Linsen Seating is able to provide custom home theater seats not only by exquisite appearance but also by innovative accessories. Here are Accessoris you can choose for your unique home theater chairs.
Other 3 Seat Theater Seating For Sale